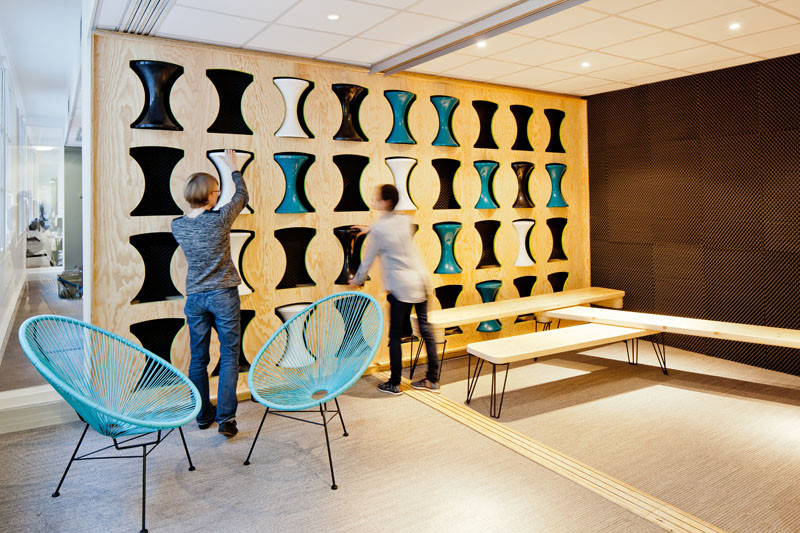 When Vincent & Gloria Architects were designing an office for Ekimetrics in Paris, France, they thought of a creative way to store a lot of stools in one of the office's meeting rooms.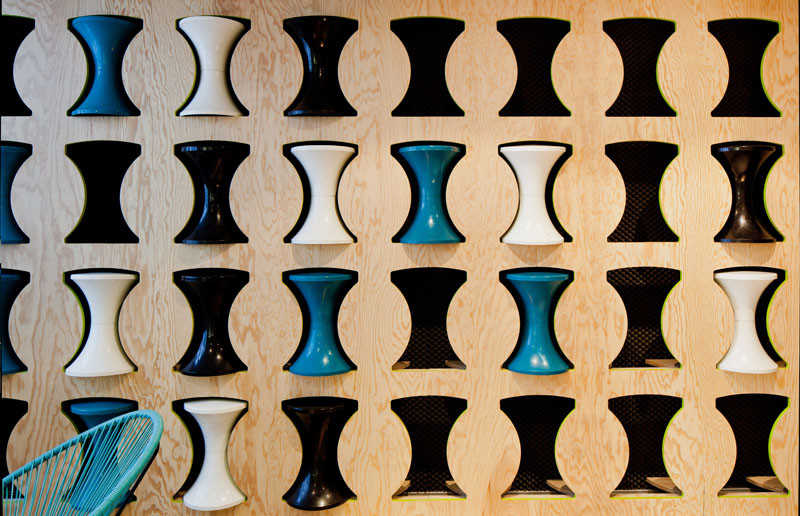 ---
They designed an entire wall just for stool storage, with each stool getting its own little cubby slot to call home.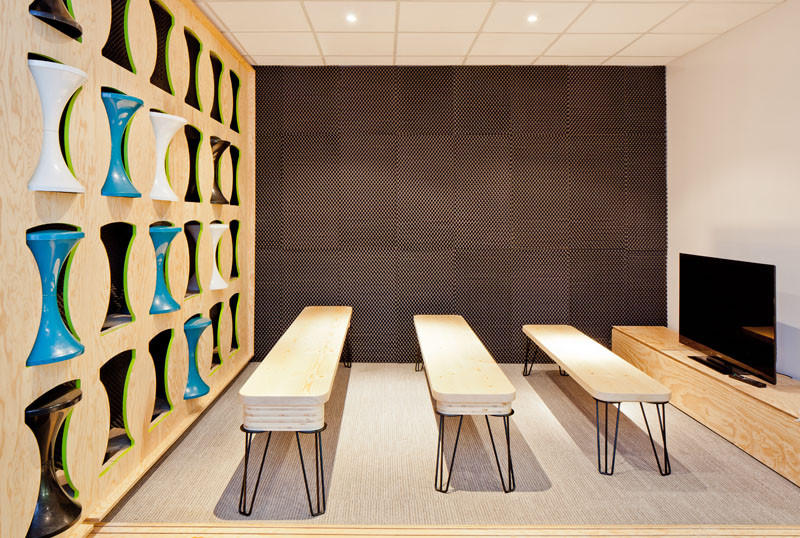 ---
When it's time for a meeting, employees can just pull a stool out and have a seat.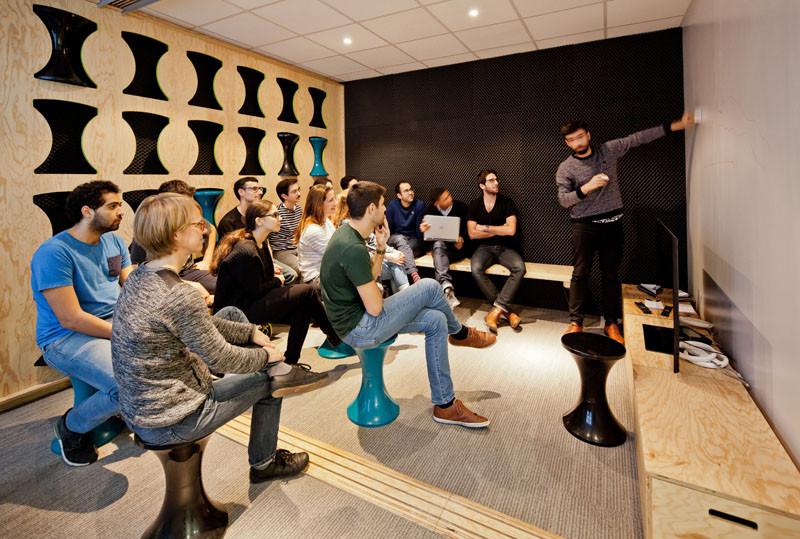 ---
And when not in use, they can just as easily be stored back in the wall.