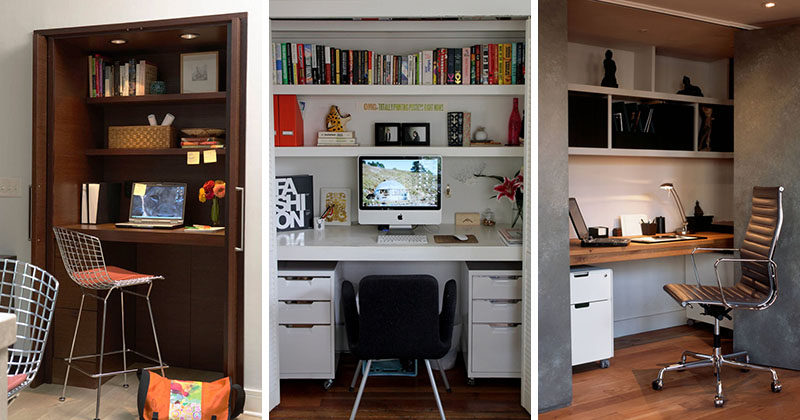 Creating a home office space in a small apartment can be difficult, but as long as you've got a closet, you can also have an office.
Here are 10 examples of closets that have been transformed into home offices just big enough to fit all the necessary supplies.
---
1. The doors have been taken off the hinges and the interior has been painted with chalkboard paint to create a cozy space perfect for doing homework, crafts, or work.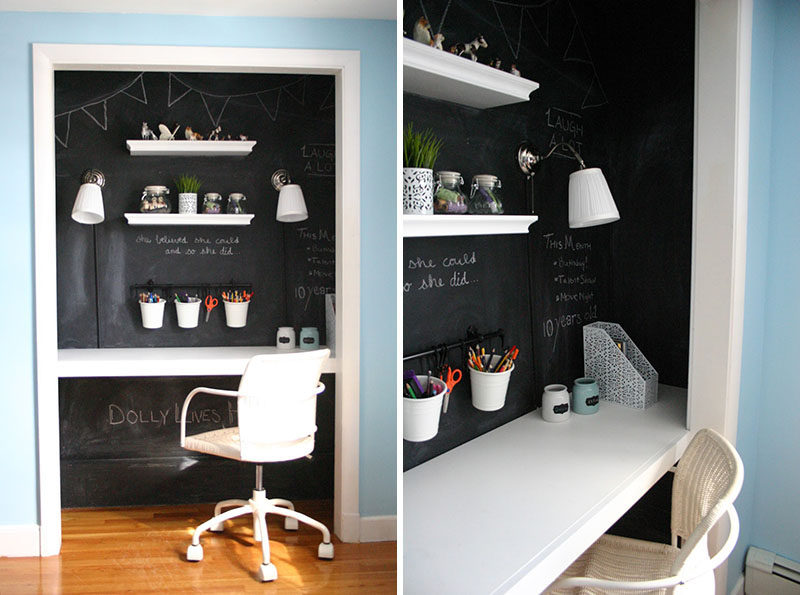 Cloffice by Christina Katos of No. 29 Design
---
2. Although this office is tucked into a closet, it still manages to fit in all the essentials including the computer, multiple sets of drawers and plenty of book storage.
---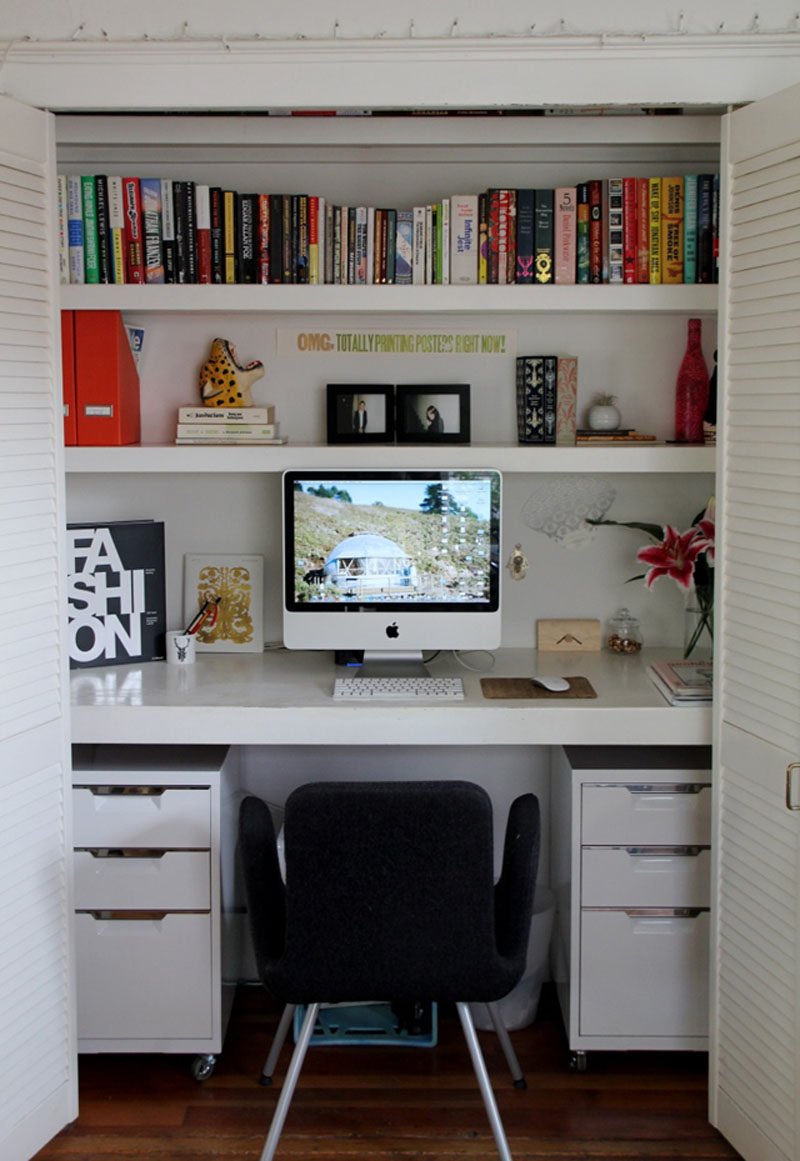 ---
3. This closet acts as the family command center, keeping the phone, printer, books, computer, and other essentials in one convenient place that can be completely hidden in a matter of seconds.
---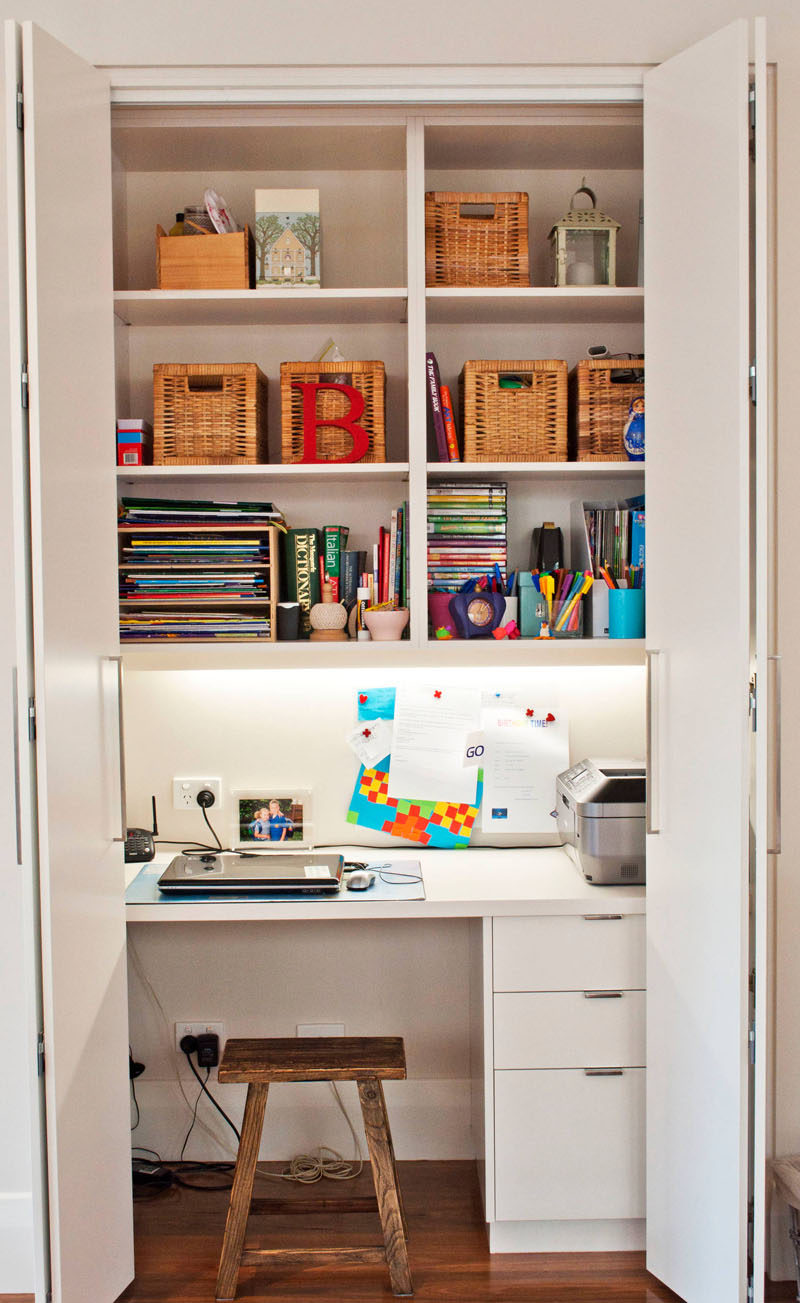 ---
4. This small closet is just the right size for a well organized office space, and if it gets a little less organized the doors can still close to conceal it.
---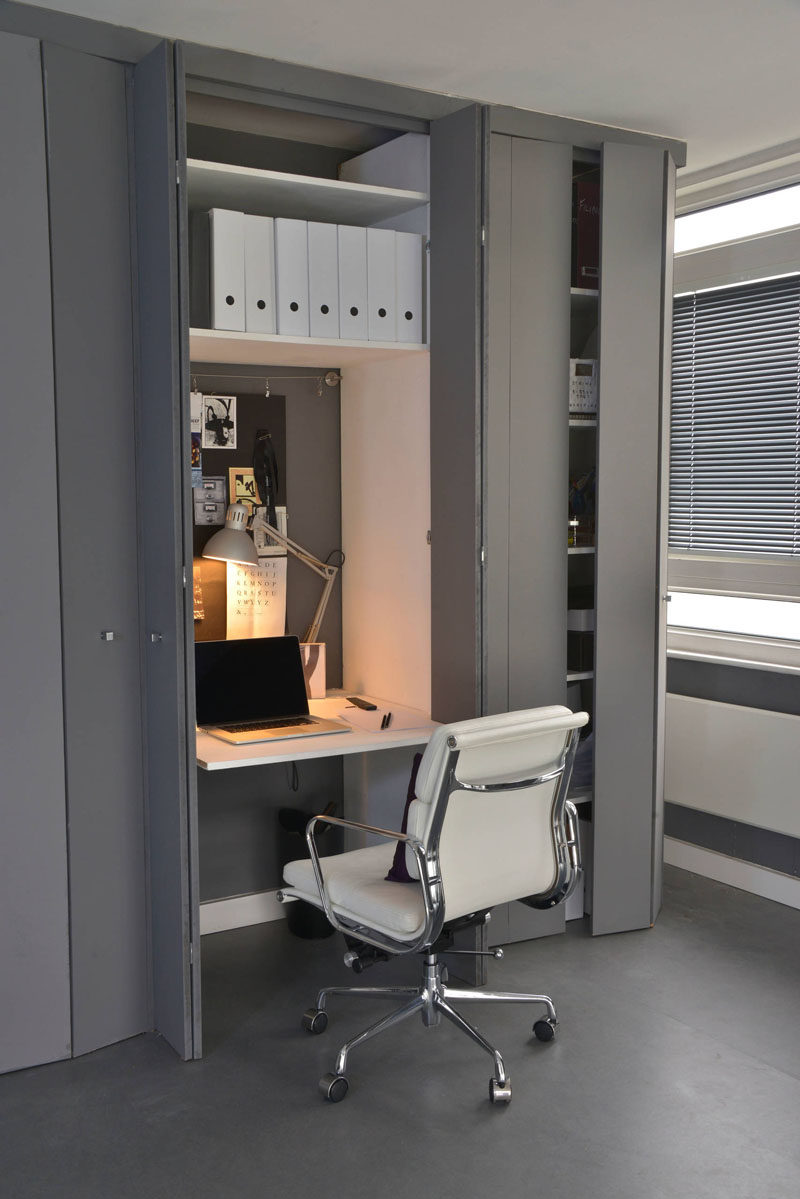 ---
5. The desk of this closet office is raised up to create more leg space and provide more drawer storage underneath.
---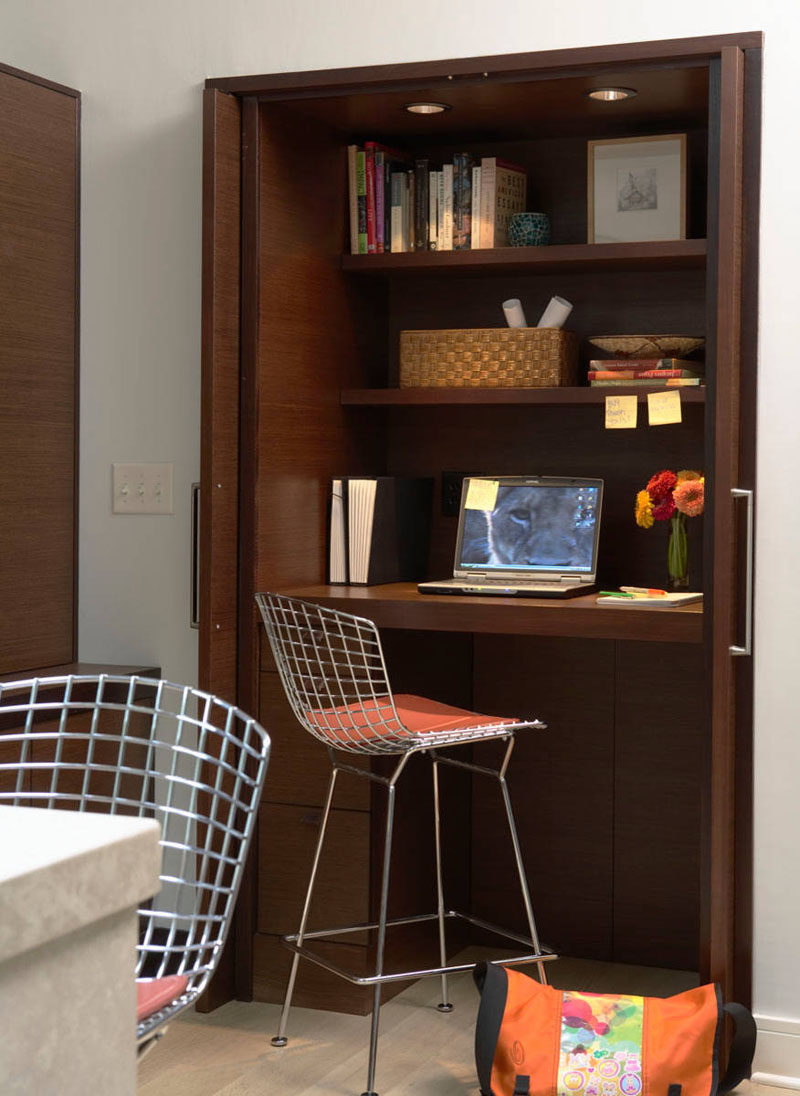 ---
6. The mirrored doors of this closet open 180 degrees to allow in more light and create as much functional work space as possible.
---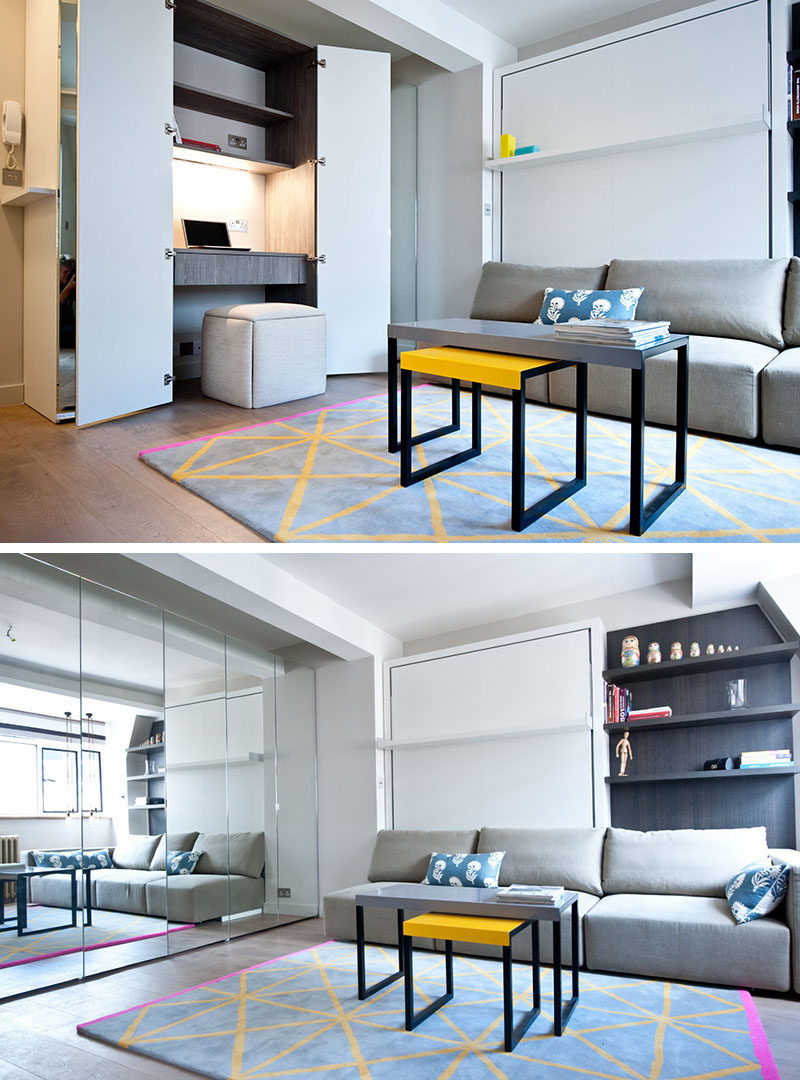 ---
7. A long thick slab of wood makes up the desk of this compact home office, which can be quickly hidden when it's no longer in use.
---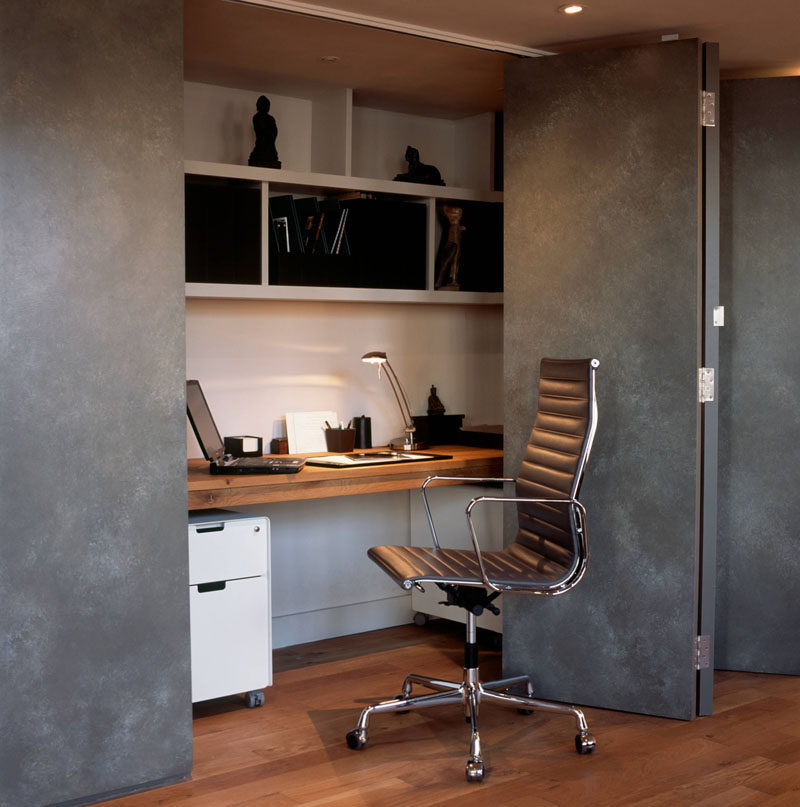 ---
8. When the doors are closed, this wall looks like a wall of paneled wood, but upon further inspection you'll find closet doors that open up to reveal an office and bar.
---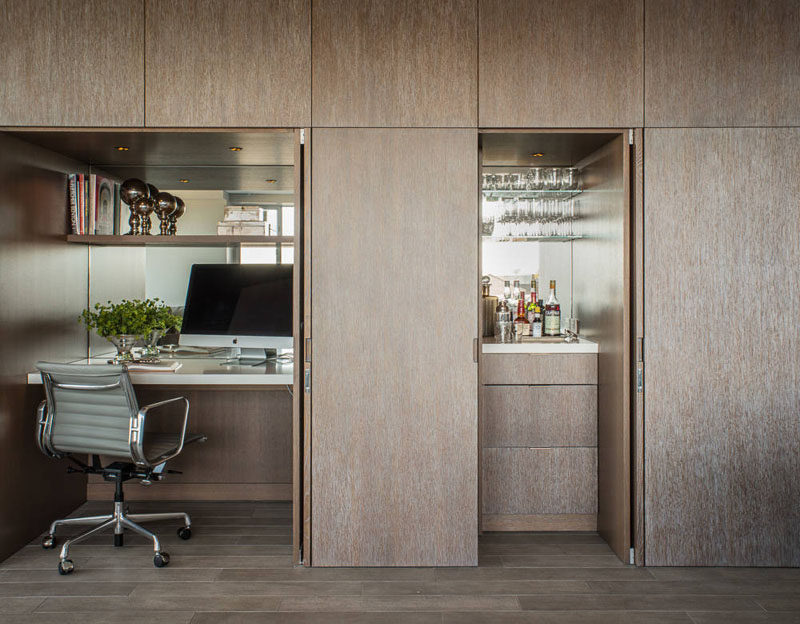 ---
9. While one closet in this bedroom holds clothes the other contains a work space complete with a desk, book shelves, and storage drawers.
---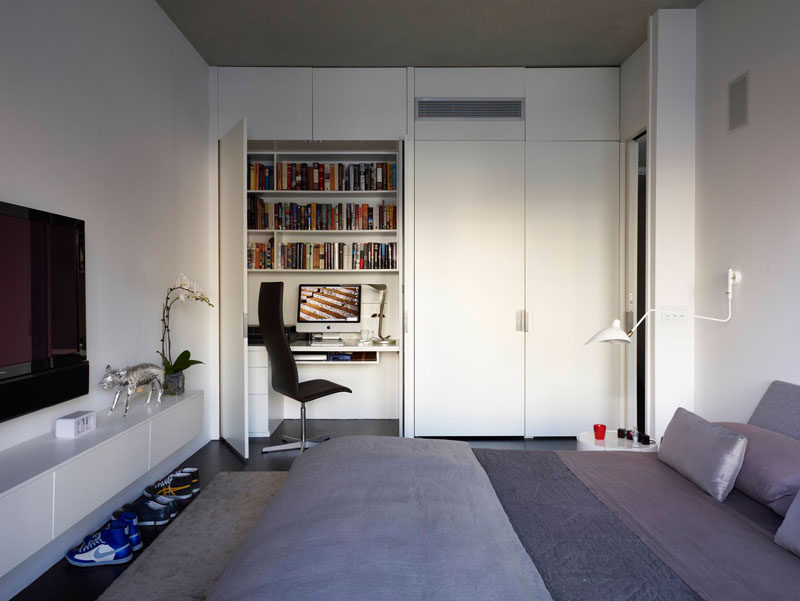 ---
10. Colorful doors conceal this home office with built-in shelves when it isn't being used.
---