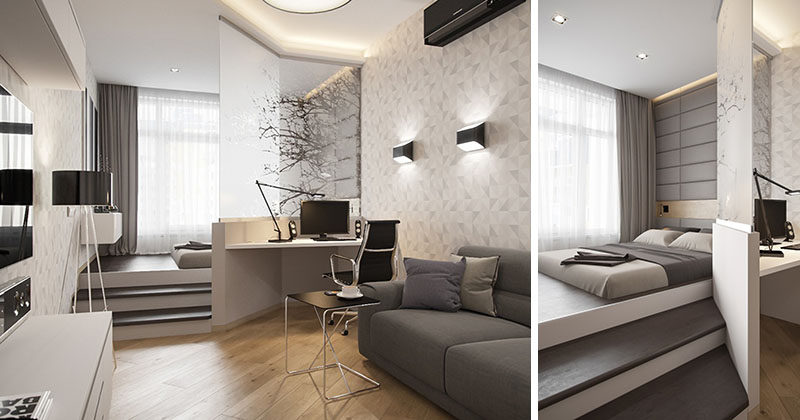 Images © Igor Glushan
Russian designer Igor Glushan has created this design for a small apartment that has a few key features you can draw inspiration from for your own home.
Firstly, a frosted glass partial wall allows the light to come through from the bedroom window, but at the same time provides privacy to the space.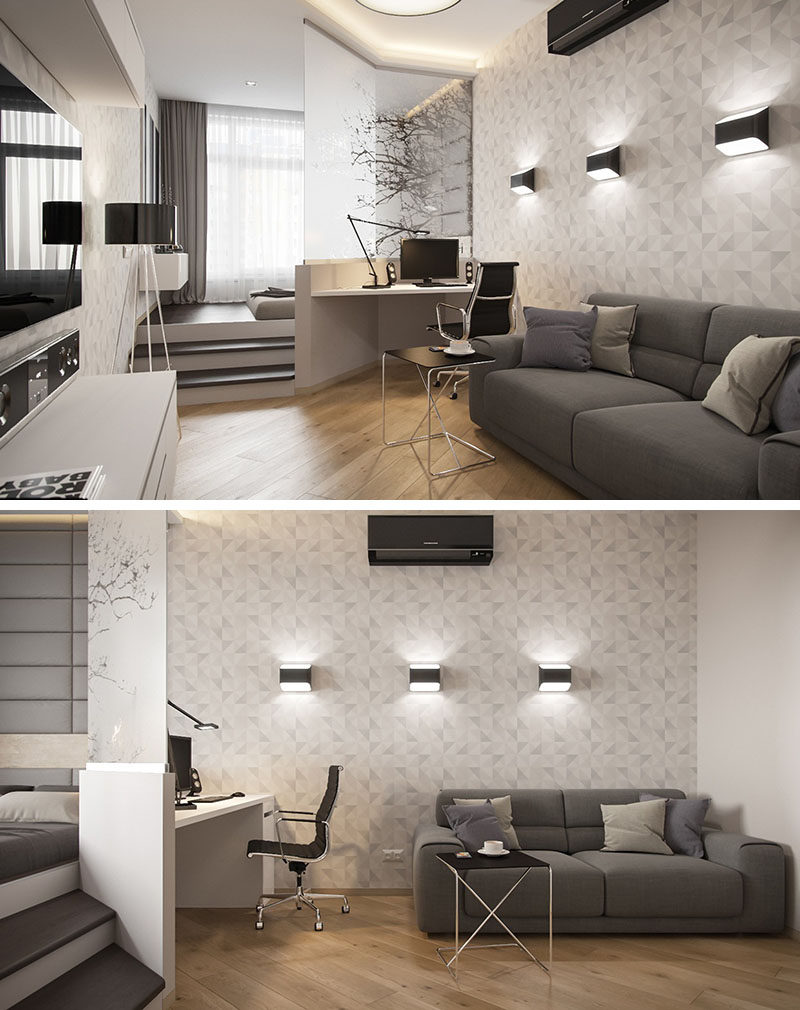 Images © Igor Glushan
---
Next, you'll notice that the steps to the bedroom line up with the partial wall and create a small space. This small space allowed for a desk/office area to be built into the design.
---

Images © Igor Glushan
---
Finally, as the bedroom has been raised up onto a platform, it separates the space and clearly defines the bedroom area from the living area.
---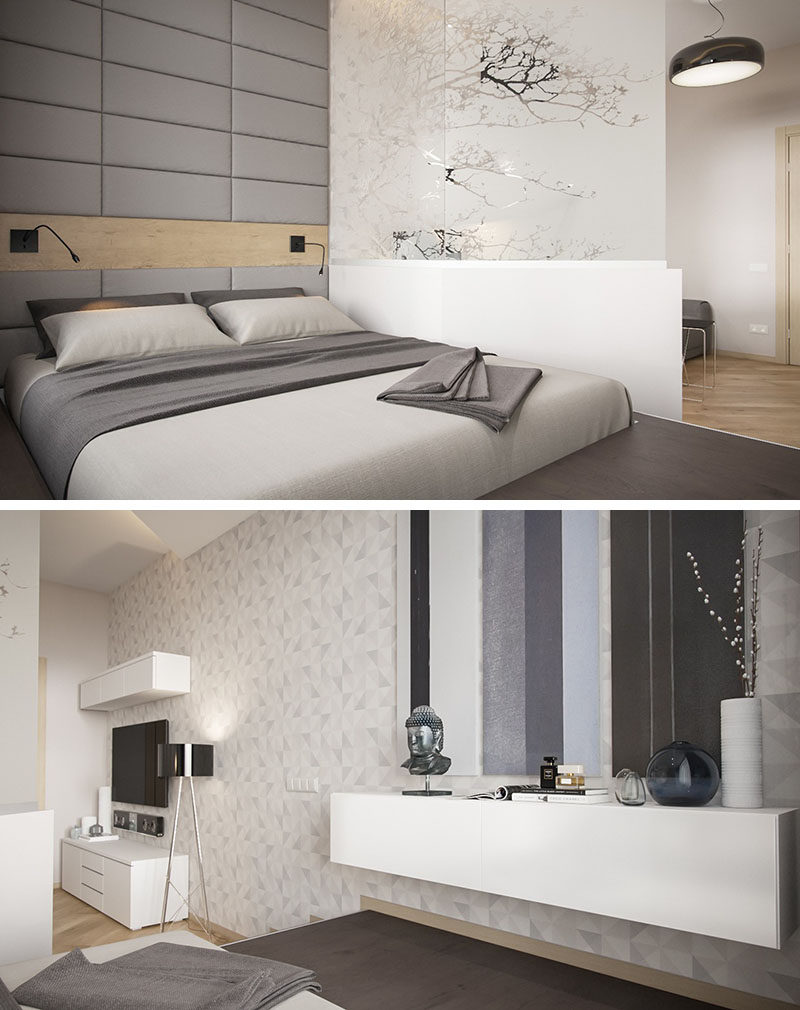 Images © Igor Glushan