If you're tight for space but still need a home office, why not tuck it into an alcove? This will give you a sense of privacy and limit the number of distractions you'll be able to fit around you. It'll also serve as a cozy place to get some work done.
Here are 10 examples of alcove offices, which are a great way to fill small awkward spaces around the house.
1. An alcove with a view makes for the perfect spot to set up a home office. You'll get inspiring views and tons of natural light.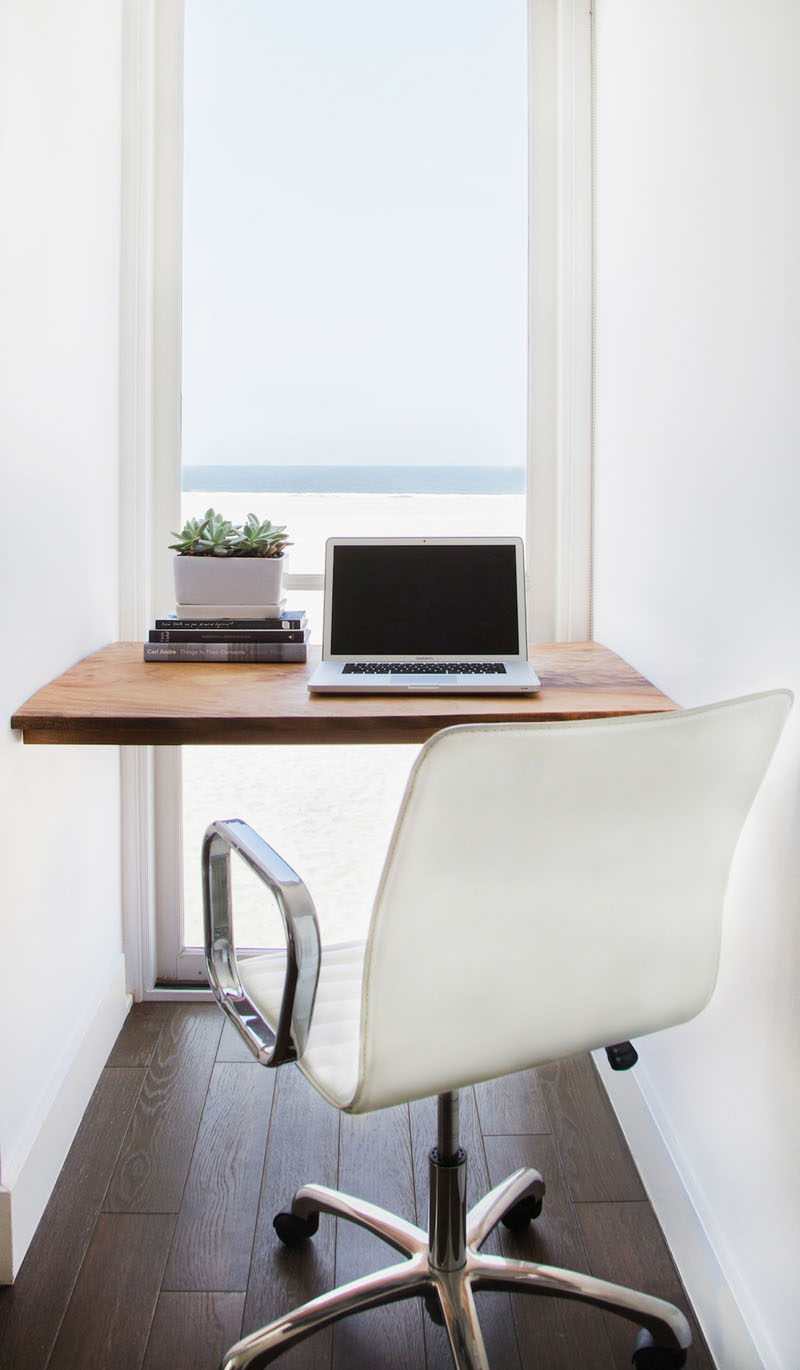 2. This desk tucked under the stairs features a wrap around desk, two wall mounted shelves, and a small filing cabinet. All the essentials you need for a functional home office.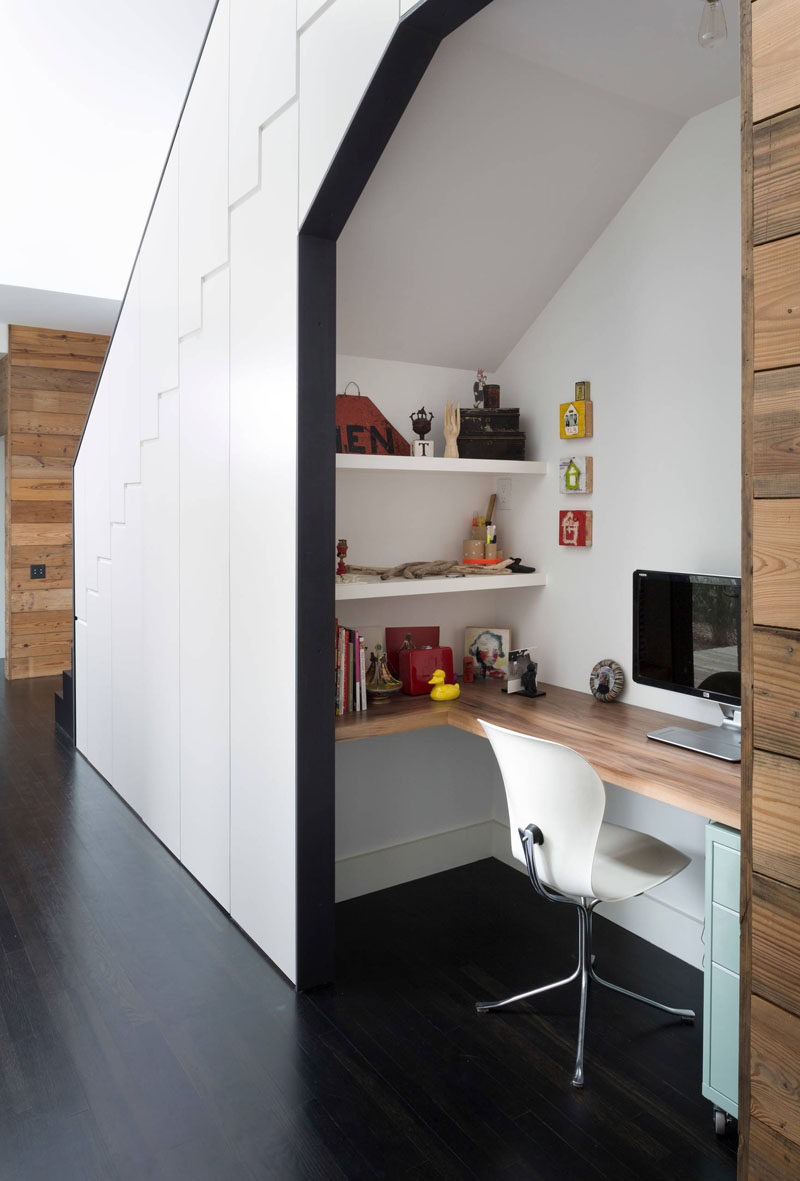 3. A tiny work station in the kitchen provides a central location for the phone, a computer, and a convenient spot to leave notes and messages for the whole family.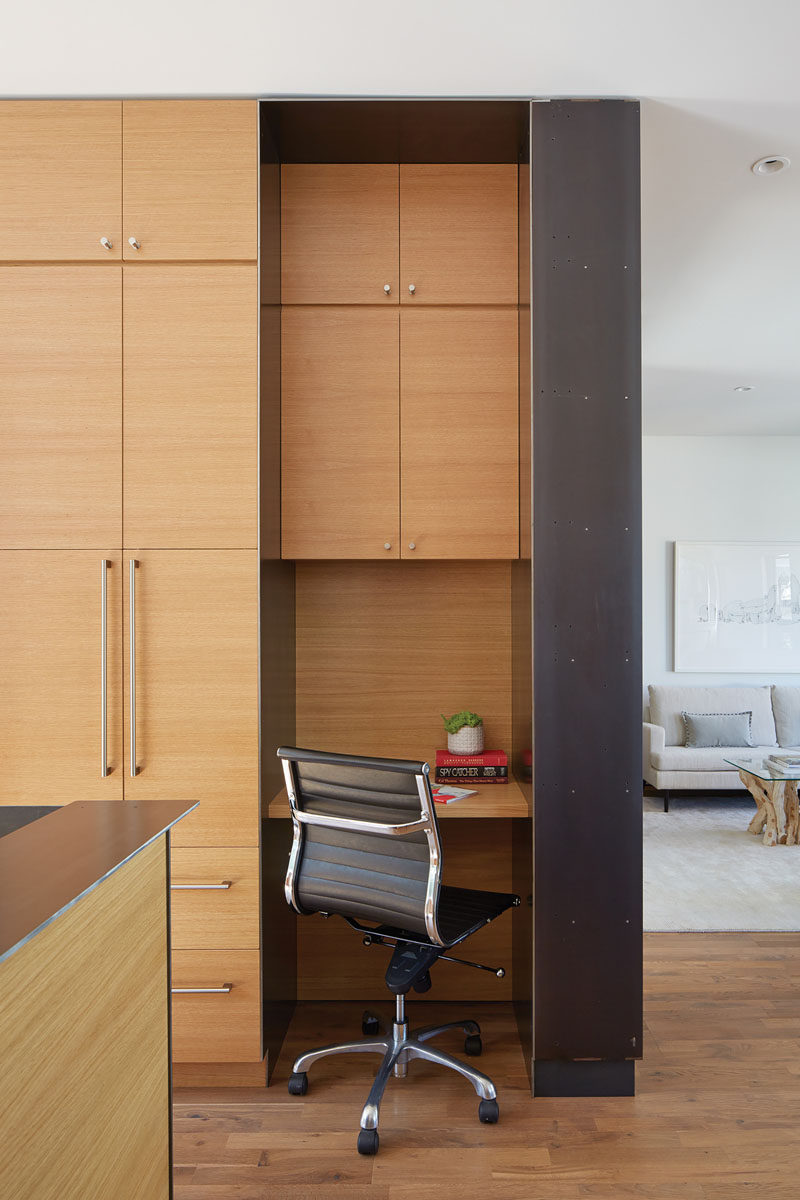 4. A simple desk floating between two walls creates an effortless office space great for keeping you on task.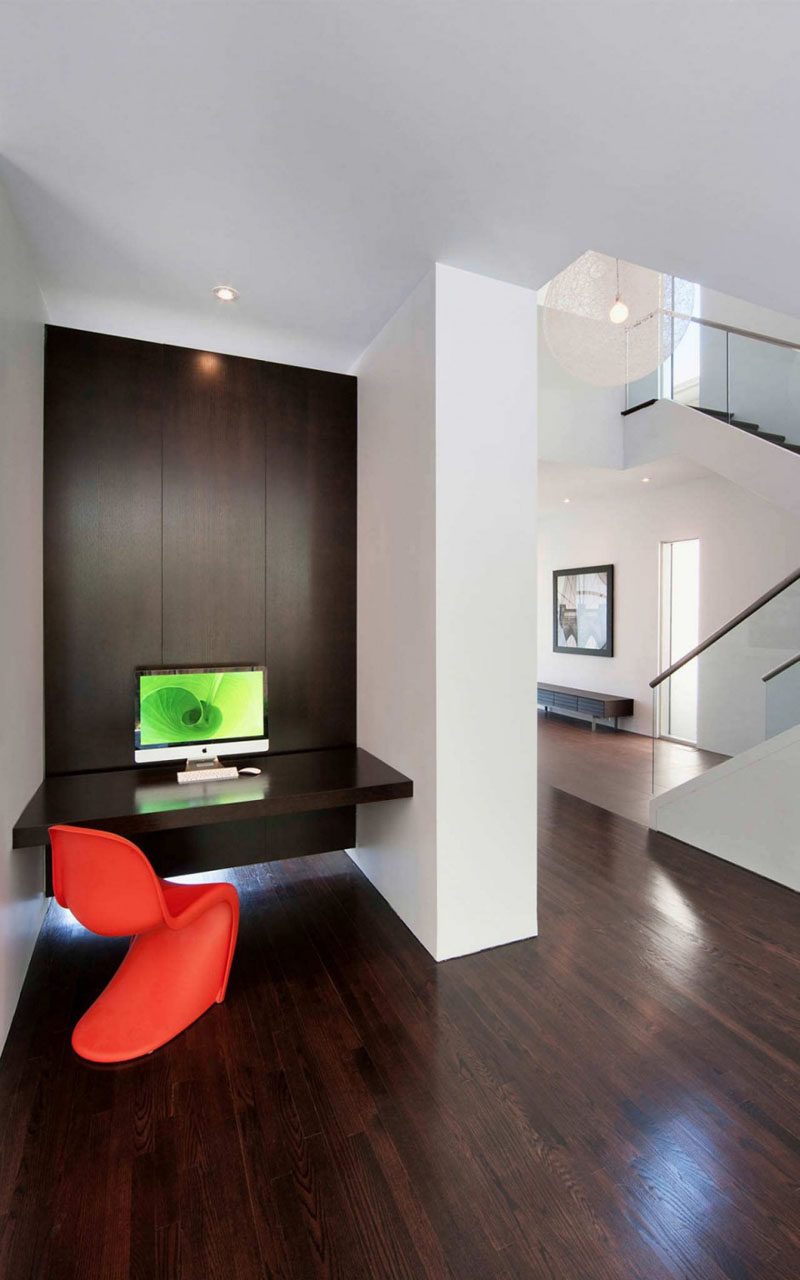 5. Wood panels lining the wall of this alcove designate the office space, and the mini yellow filing cabinet adds a fun pop of color, livening up the corner.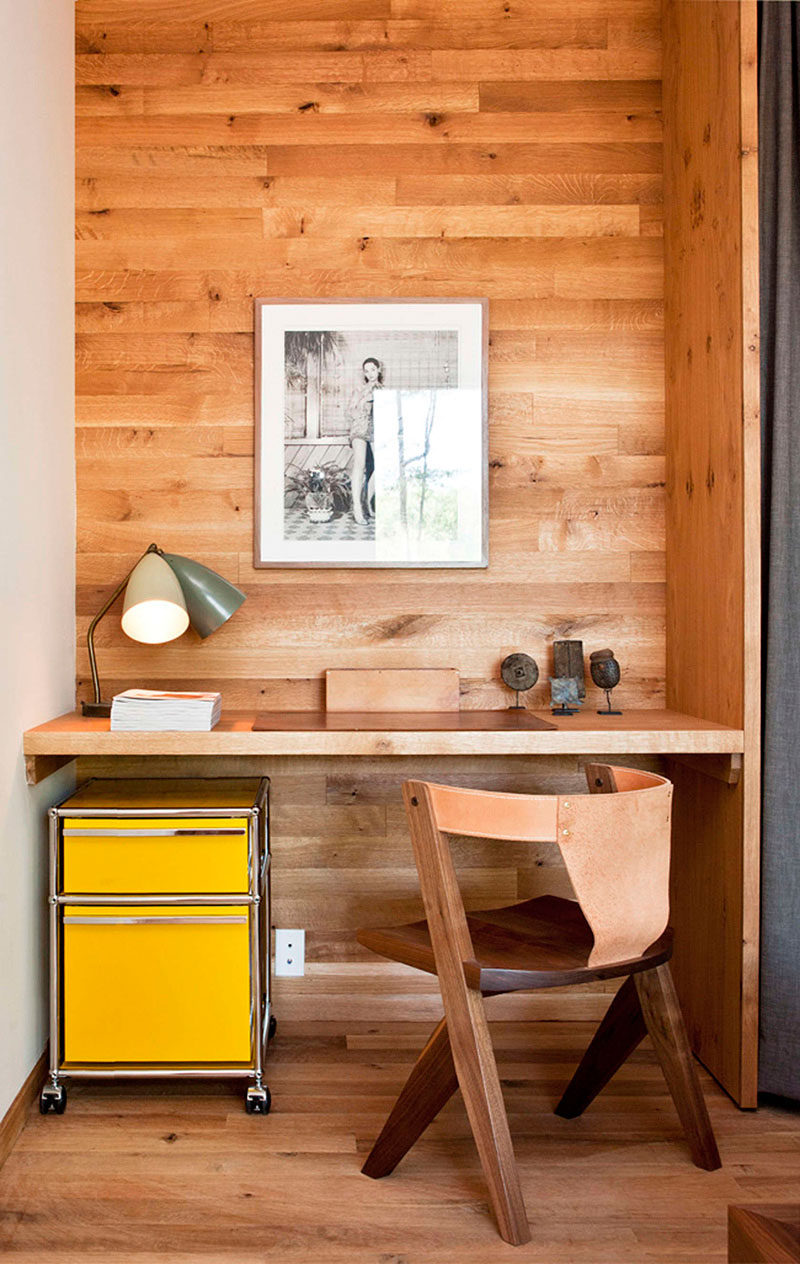 6. Lining part of the wall of the alcove with a surface you can attach things to, like a bulletin board or a magnetic board, gives you a spot to stick photos, notes, and reminders to so you've always got inspiration around you while you work.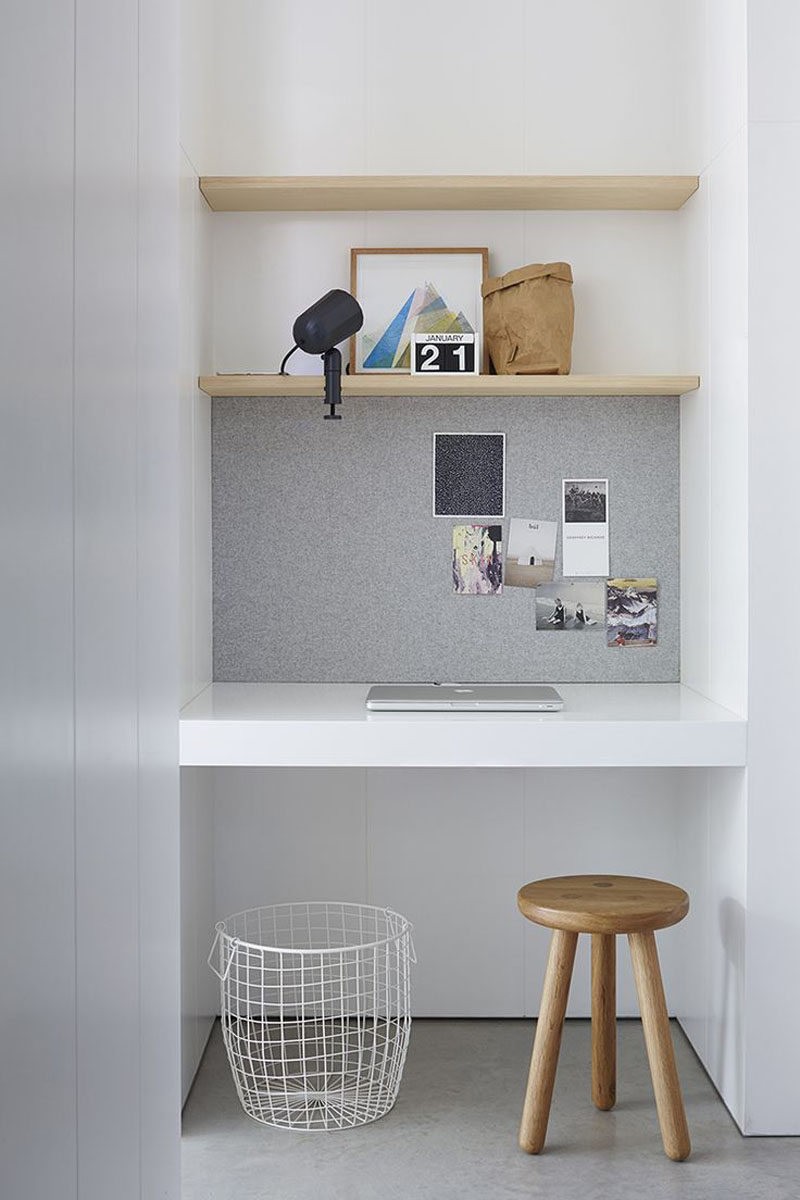 7. Keeping the decor simple and the space bright will help your small office space feel more manageable and will turn it into a place you look forward to spending time in.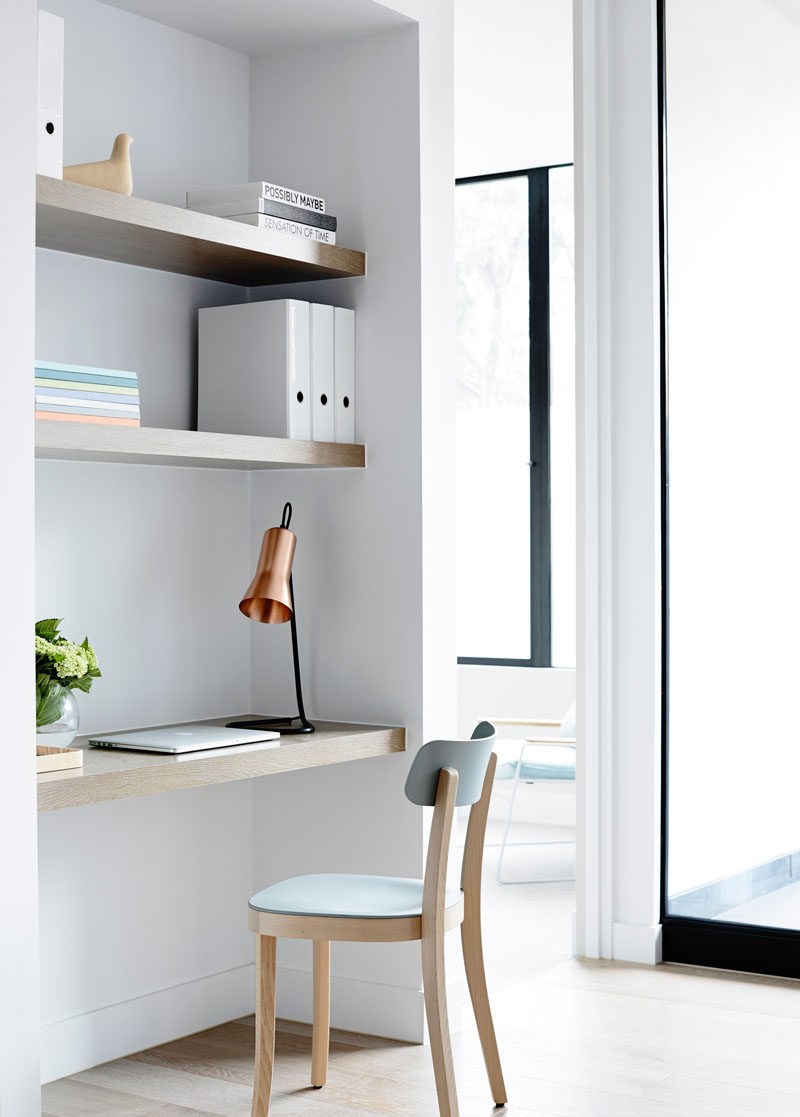 8. Good lighting is essential in any office. Installing lights directly above your desk, like on a bottom shelf, will make sure you've always got enough light, even if you don't have a window nearby.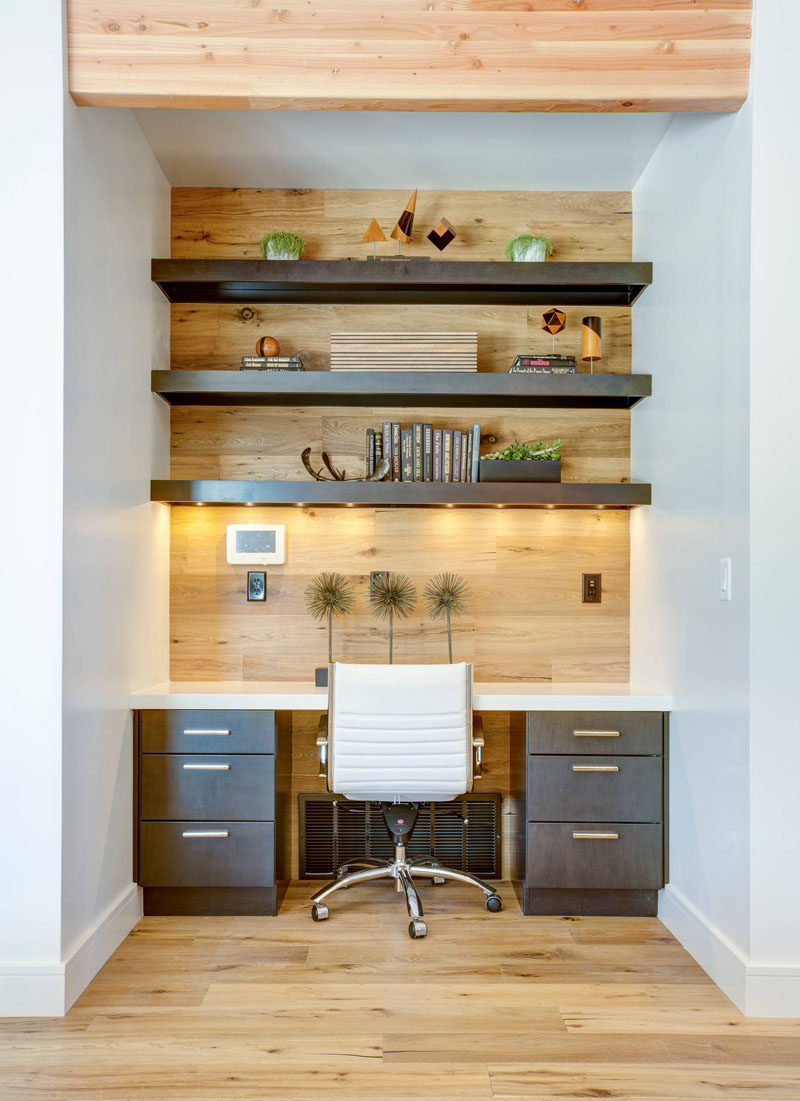 9. Keeping your small home office simply decorated and making sure you've got lots of storage space, like in this desk with built in cubbies, will help keep you focused and on track with your work.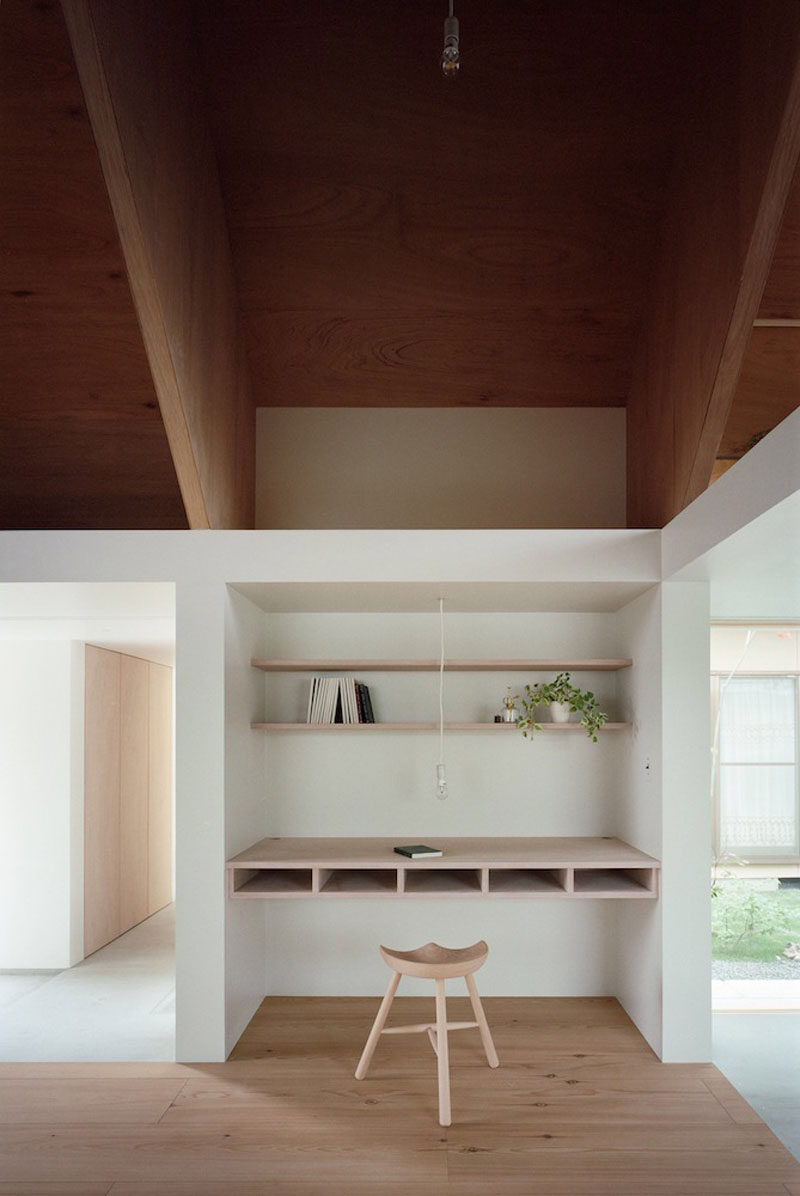 Designed by mA-style Architects. Photography by Kai Nakmura.
10. Tucked into the wall just beside the kitchen sits this family home office. Two shelves and a matching desk provide lots of storage space, and a chalkboard wall makes for a fun place to leave messages for the rest of the family.