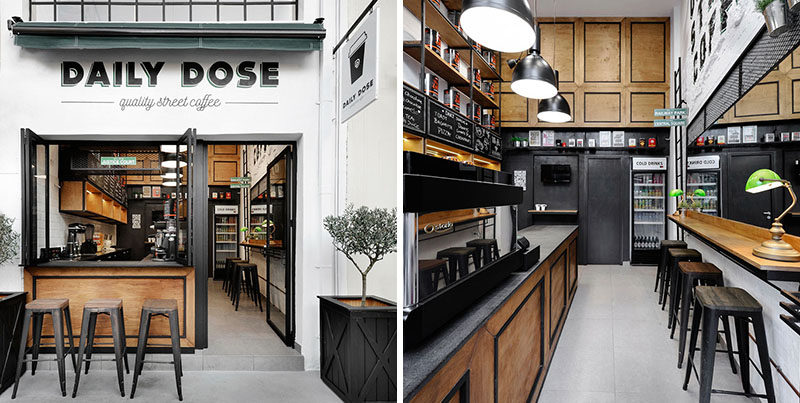 Andreas Petropoulos has recently completed the design of Daily Dose, a small takeaway coffee bar in the city of Kalamata, Greece, that features a white, black and wood interior.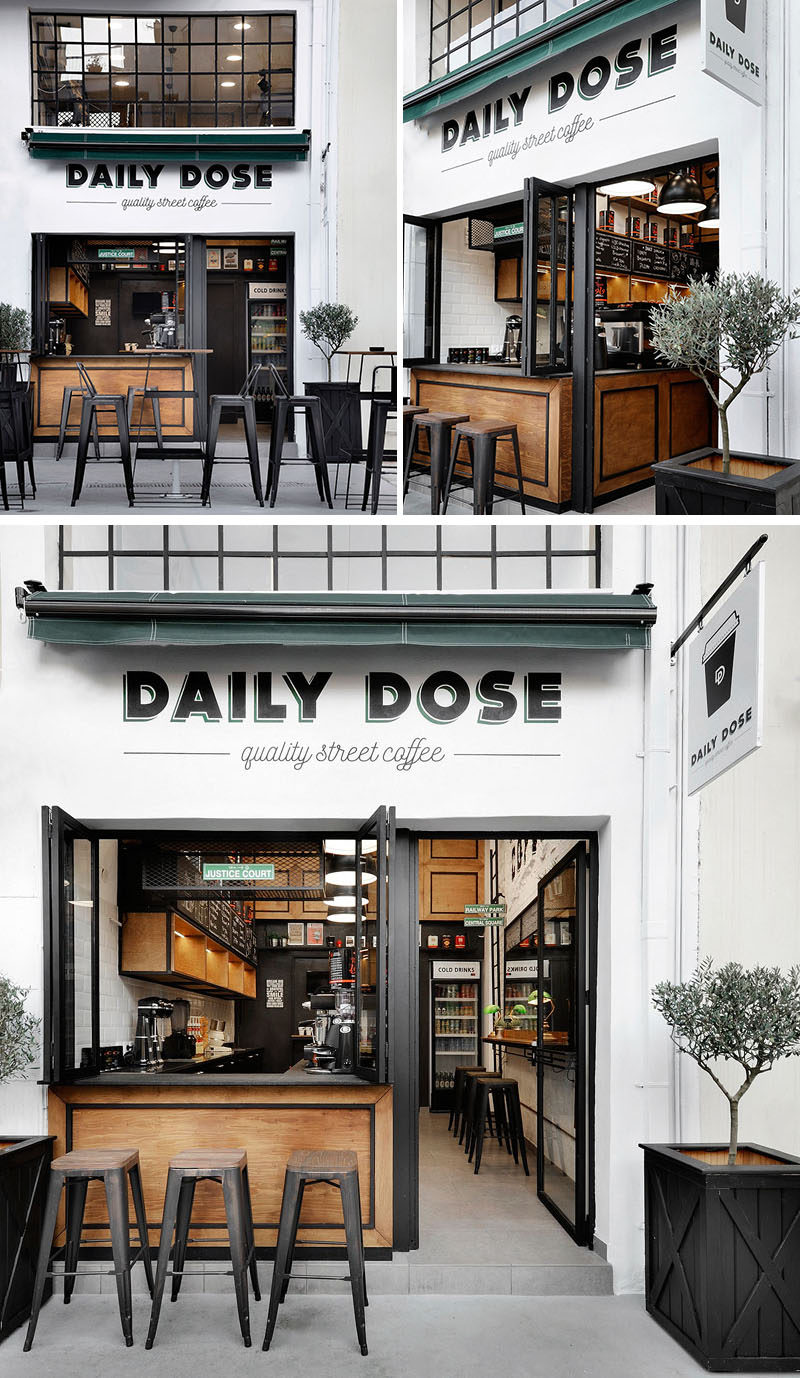 Photography by Nikos Vavdinoudis – Christos Dimitriou. Logo – Theodoros Konstantopoulos / pixel. Artist – Spiros Klampatseas.
---
The interior, which is just 215 square feet (20m2), has one side as a service area, and the other side for a small amount of seating. A mirror was placed opposite the service area and above a bar with stools to make the space feel larger.
---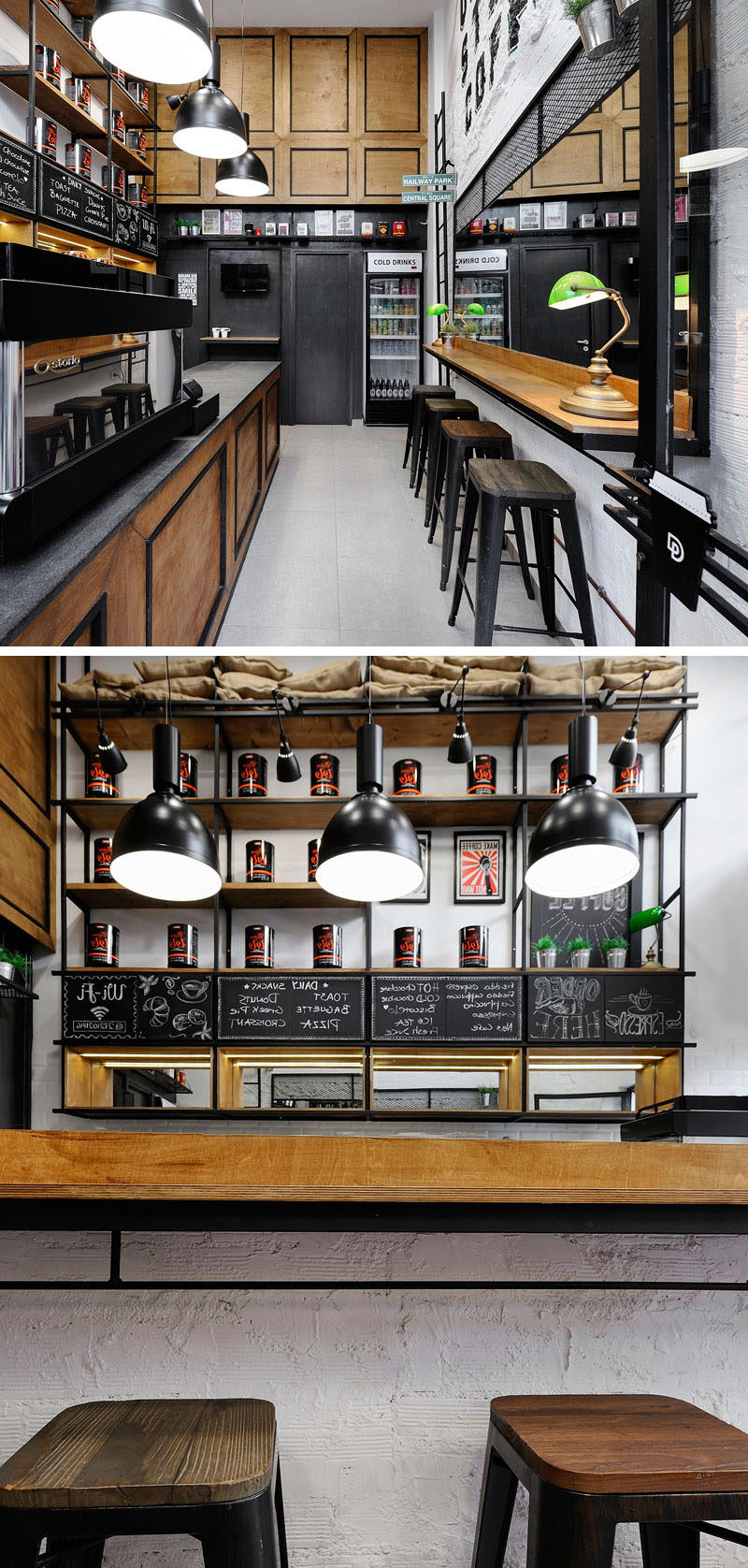 ---
The wall with the mirror was also painted white with large text and a ladder complimenting the other uses of black found in the space.
---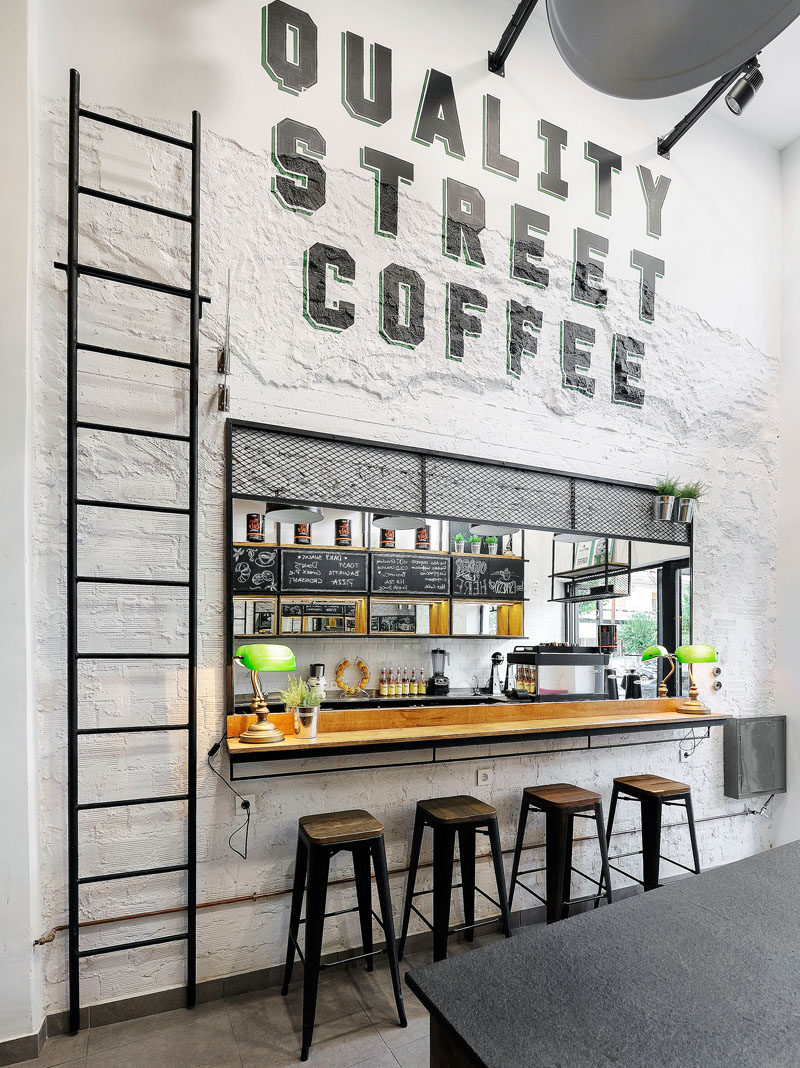 ---
The service area of the coffee bar features a wood counter with dark countertop, while behind it, metal and wood shelves reach all the way to the ceiling.
---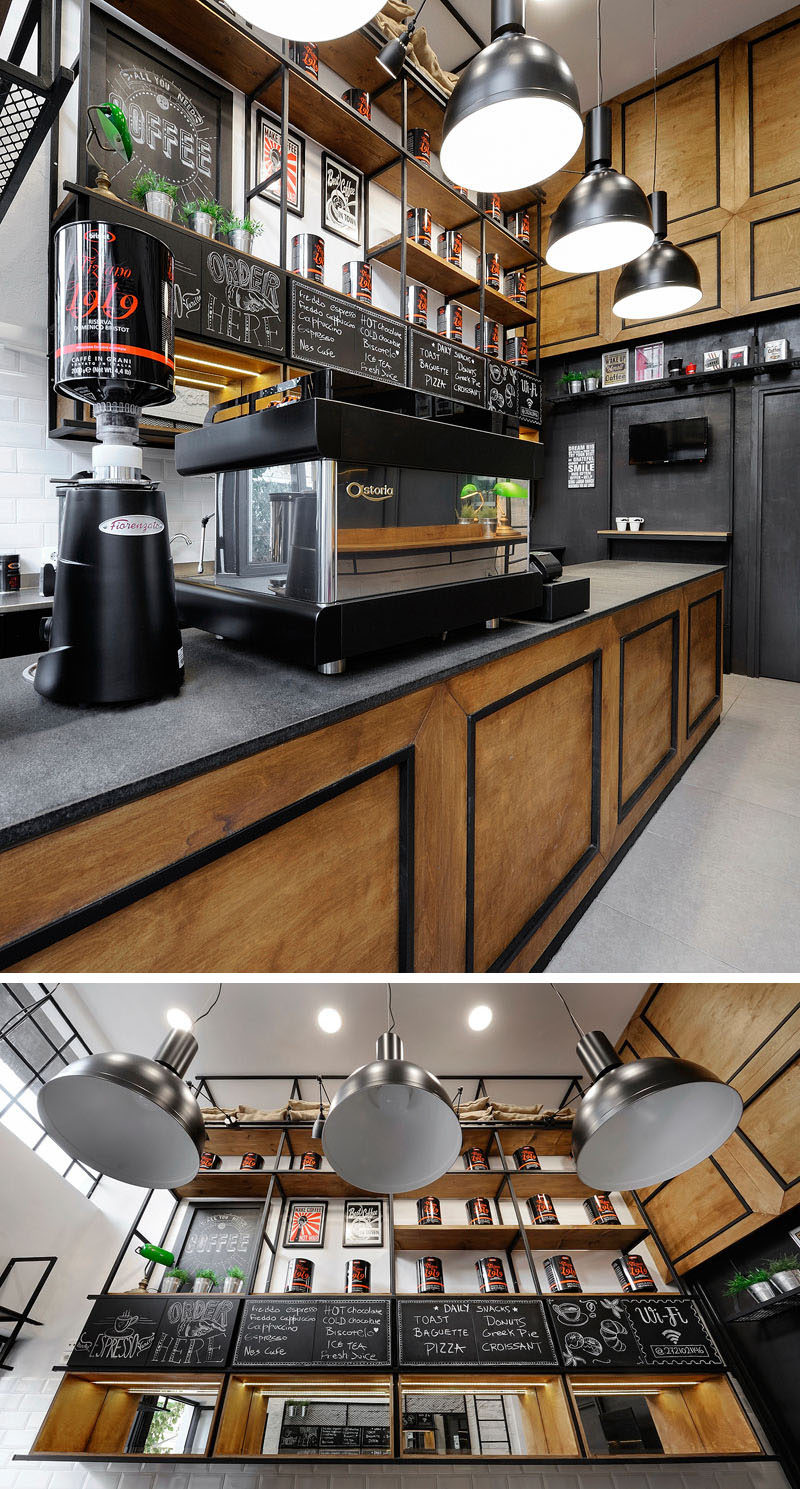 ---
Looking out from the back of the coffee bar allows you really see how small of a space it is, however the white walls help to reflect the light that shines through the doors and upper windows at the front.
---