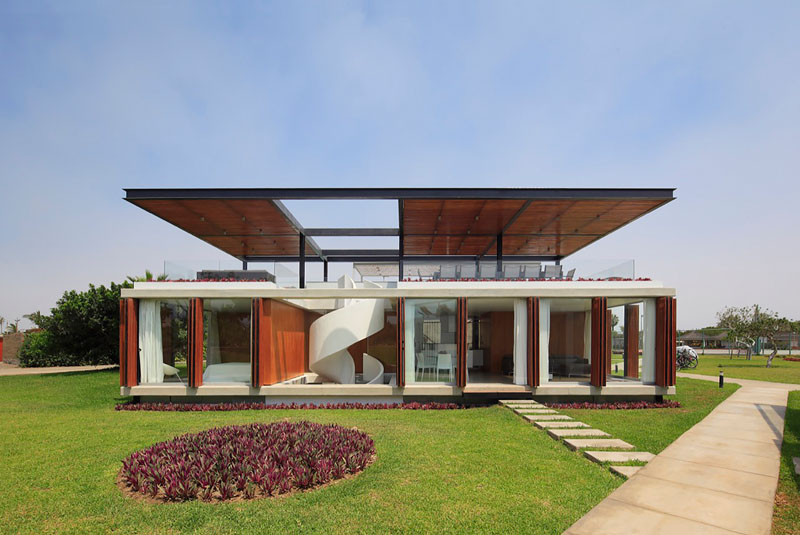 Architect Jorge Marsino Prado designed a home in Peru that has the perfect rooftop space for entertaining.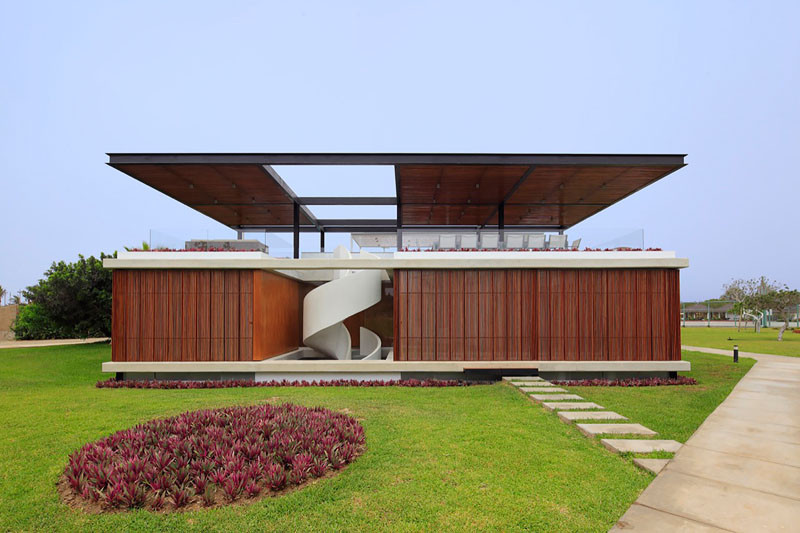 ---
The zoning of the home only allowed a one-floor home with a roof terrace to be built on the lot.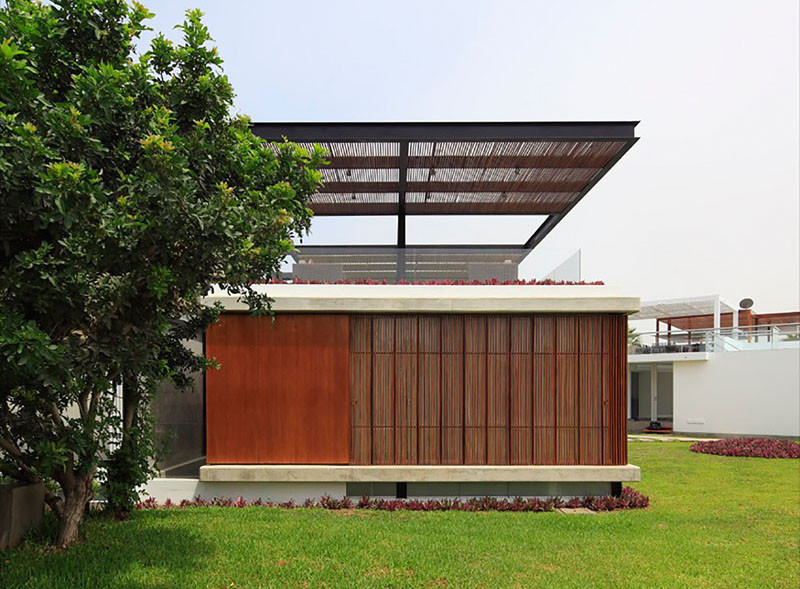 ---
The reason for this is so that everyone living in the area can enjoy the "essential joys" of sun, space, vegetation, and the view over the desert landscape between the Isle of Asia and the coastal foothills of the Andes.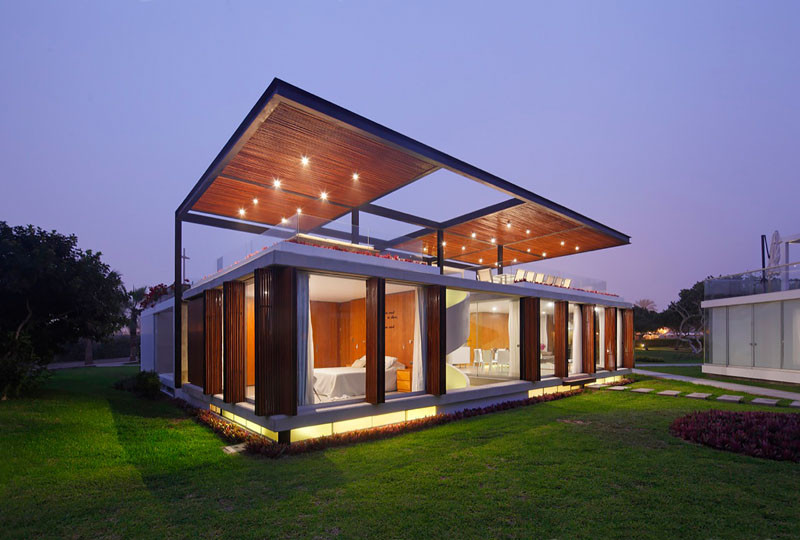 ---
Since only one above ground floor could be built, the home has a basement to provide extra space.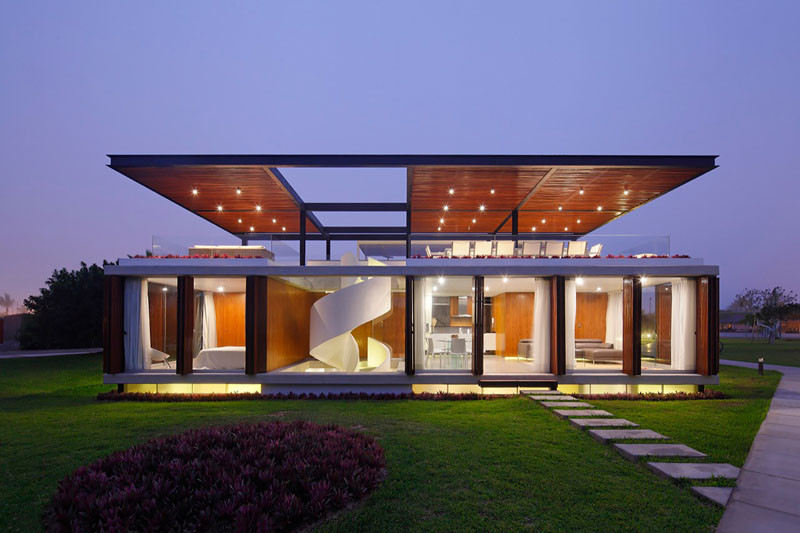 ---
Here you can see how the rooftop is covered for protection from the sun.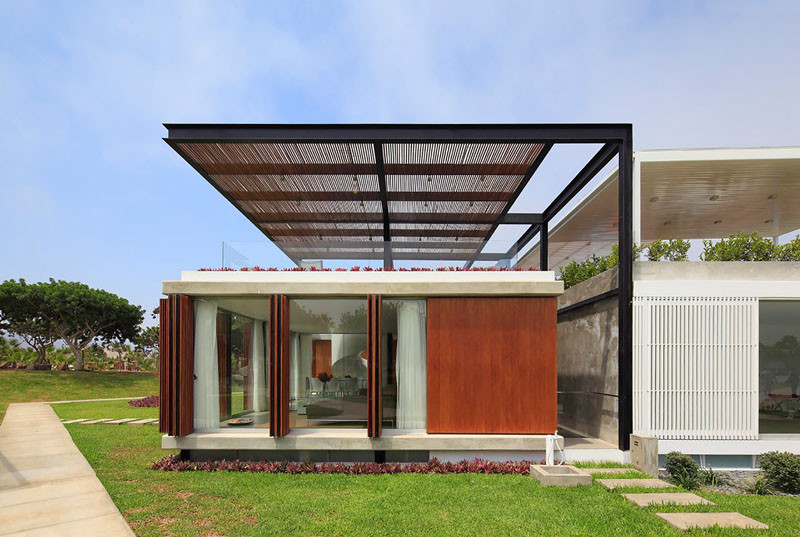 ---
Inside, the floor plan has been kept open, with the dining room, kitchen and living room, all sharing the space.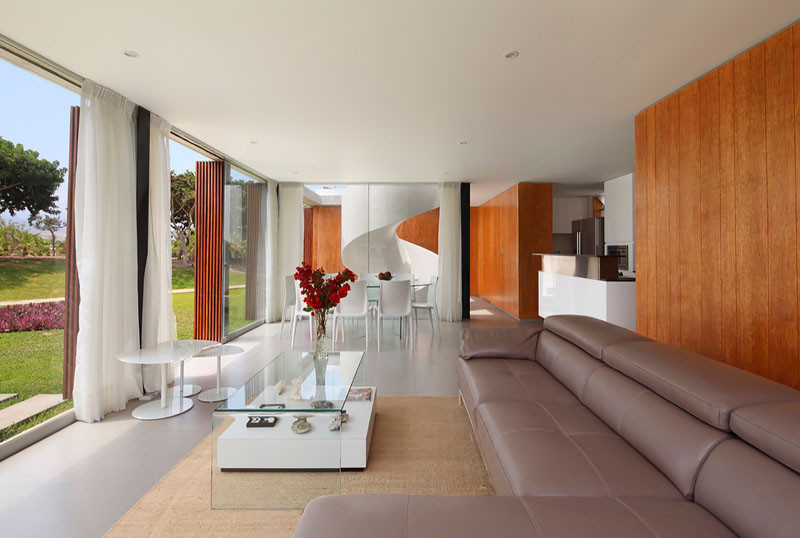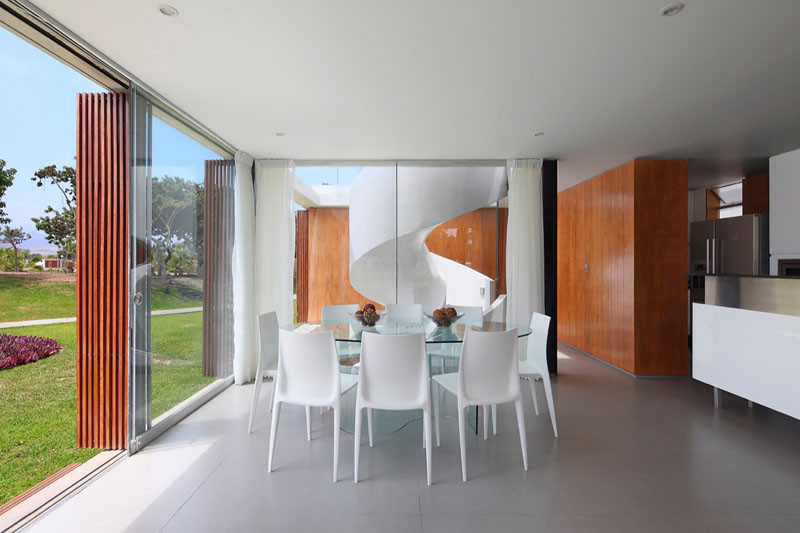 ---
The bedroom, with a wooden feature wall and floor-to-ceiling windows, has views of the surrounding landscape.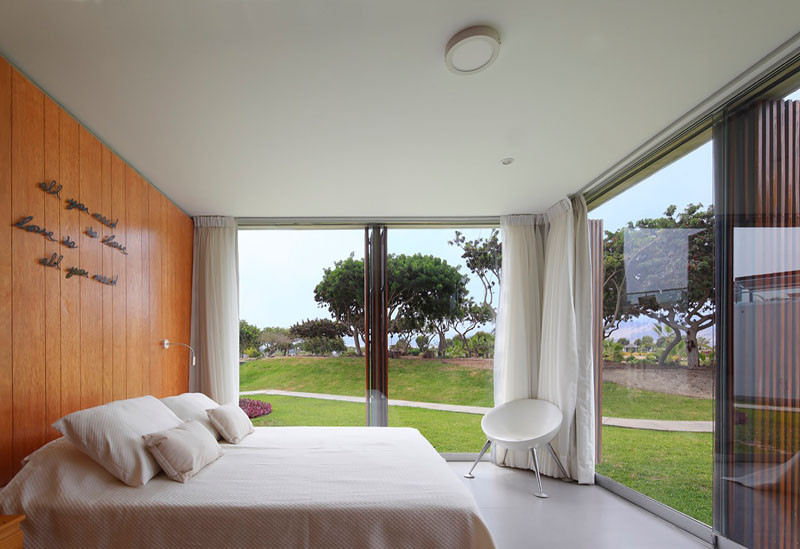 ---
From the ground floor there is a white spiral staircase leading up to the roof.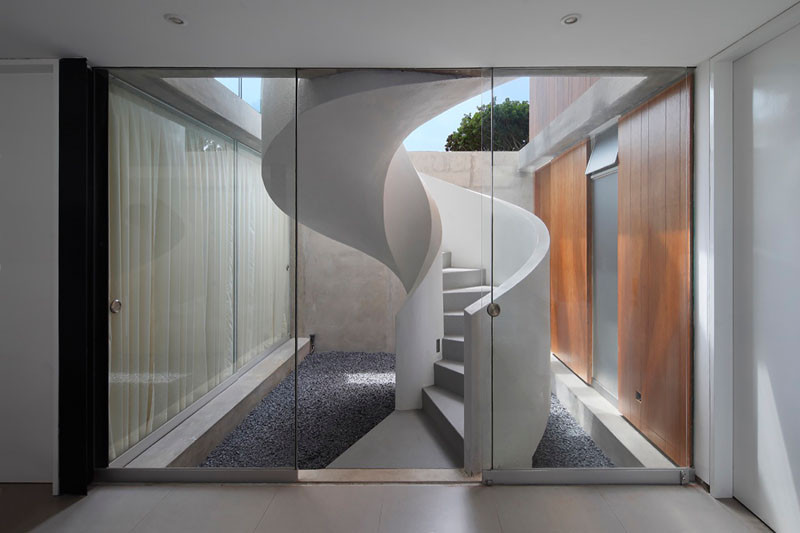 ---
Gray stair treads create a soft contrast to the white structure of the stairs.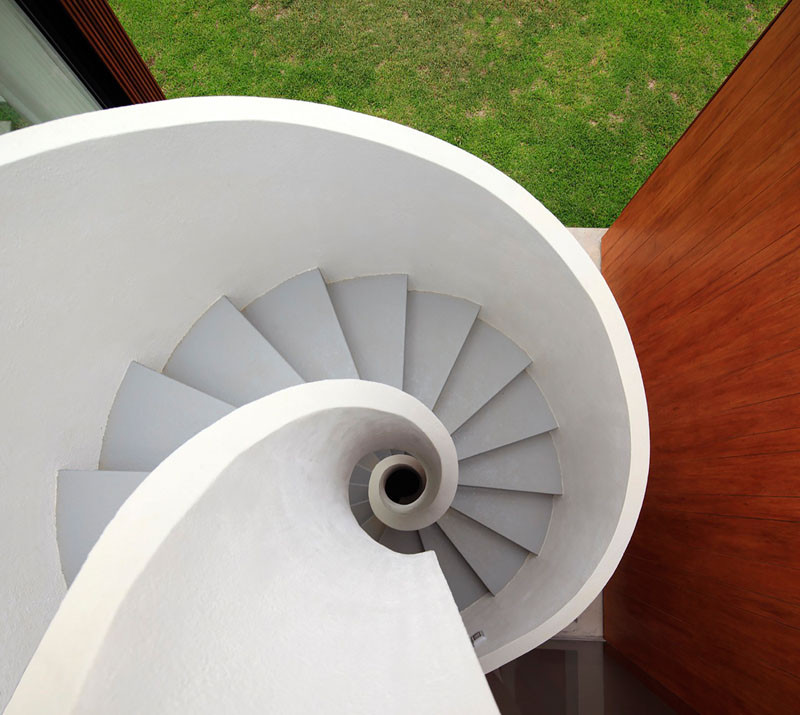 ---
On the rooftop, there's a large space for dining and an outdoor kitchen.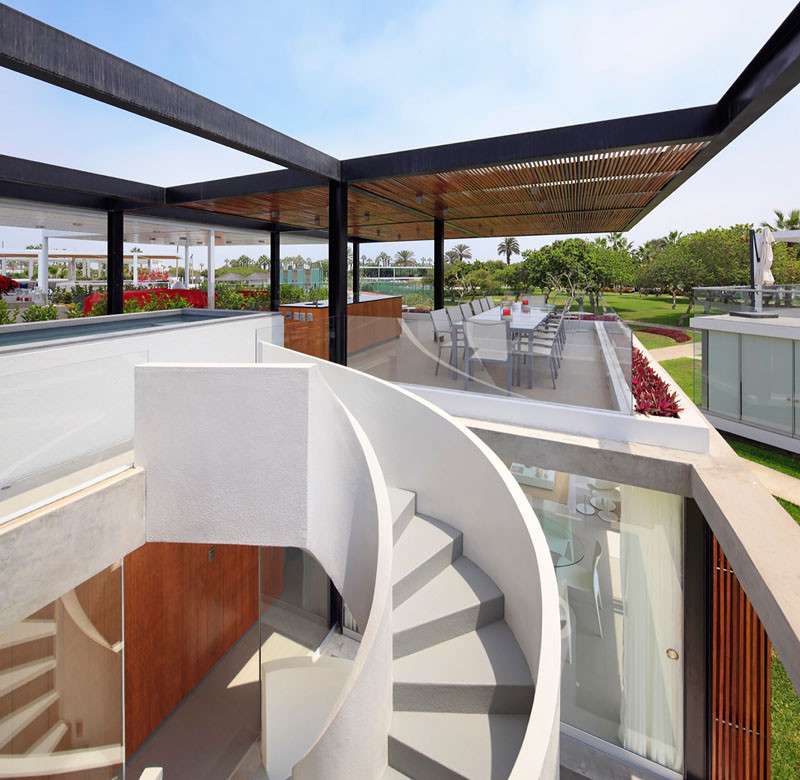 ---
There is also a place for relaxing.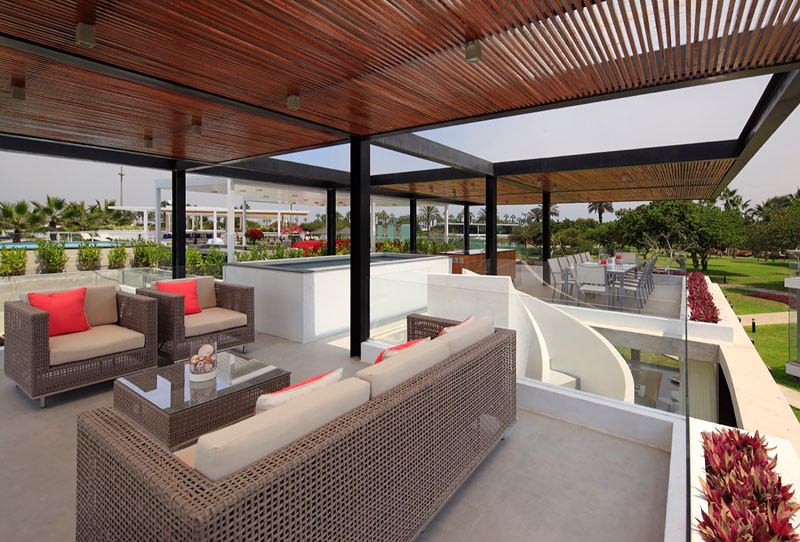 ---
Here's a close-up look at the sculptural stairs from the front of the home.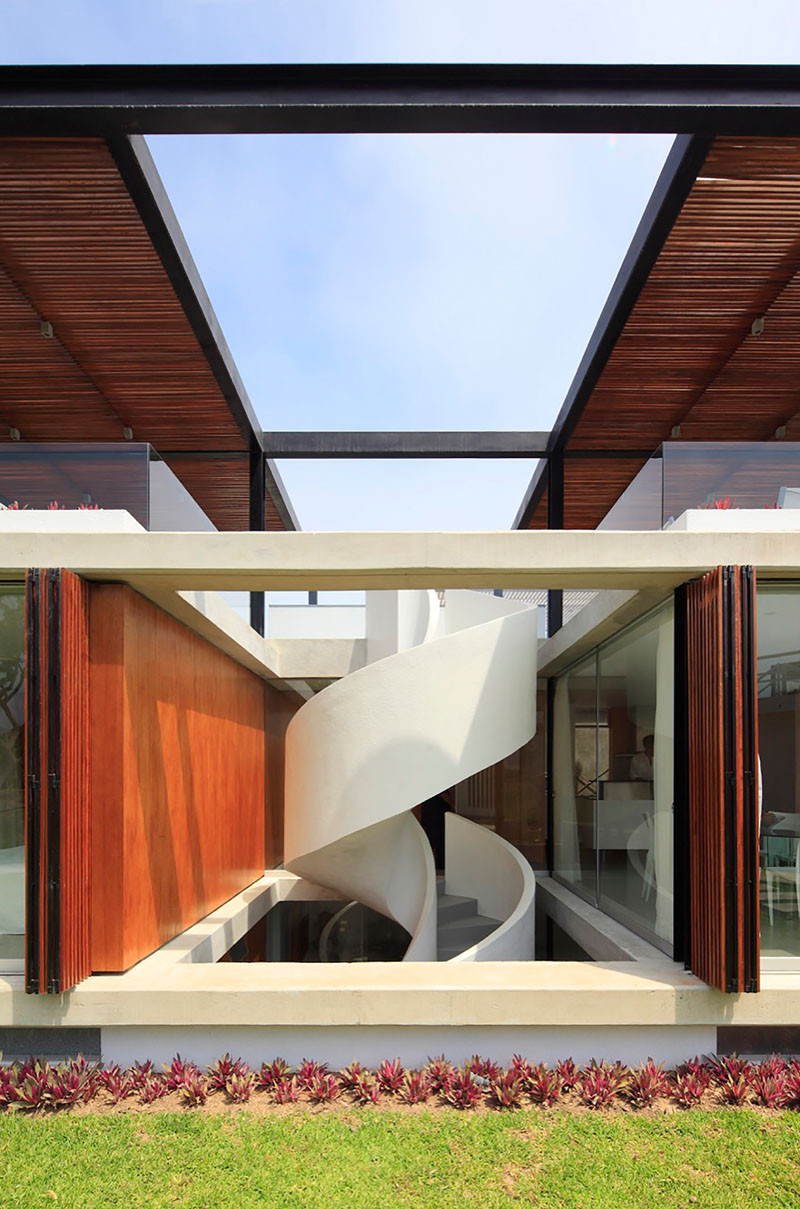 ---