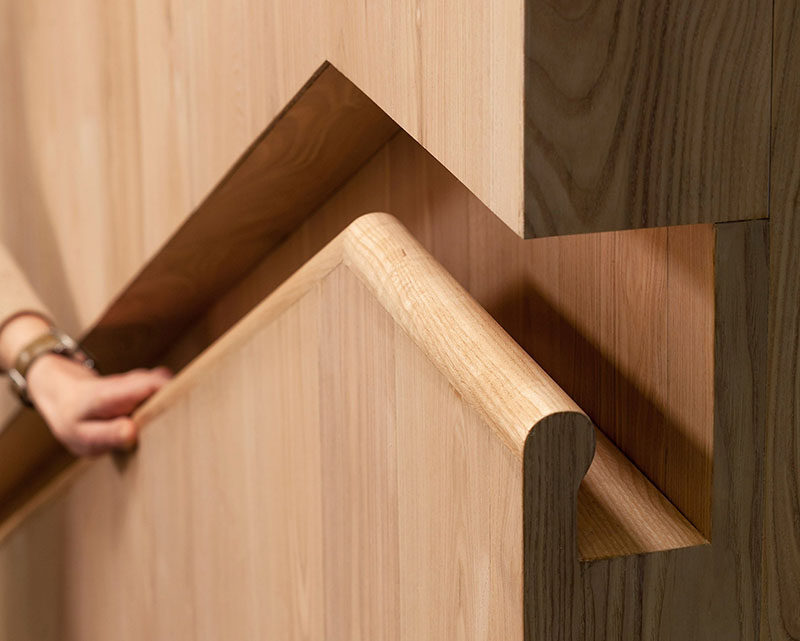 It's the small details that sometimes stand out in an interior and these built-in handrails are no exception. Design firm Neri&Hu decided to include built-in handrails in the design of the stairs for the new Bloomberg Office in Hong Kong.
As you climb the stairs, the traditional bronze handrails make way for the more contemporary wooden built-in handrails. By designing the handrails in this way, they allow for a streamlined look and a wider space for people when walking up and down the stairs.
This isn't the first time we have seen this type of built-in handrail, we've also featured a marble built-in handrail, here.