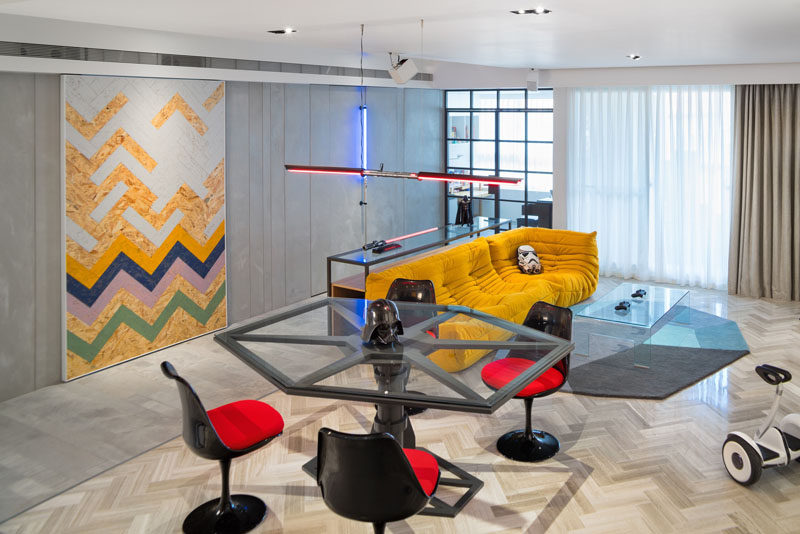 For those that aren't afraid to have a little fun with their home design, and perhaps just happen to be HUGE fans of Star Wars, here's an apartment to get you inspired to create your own themed interior.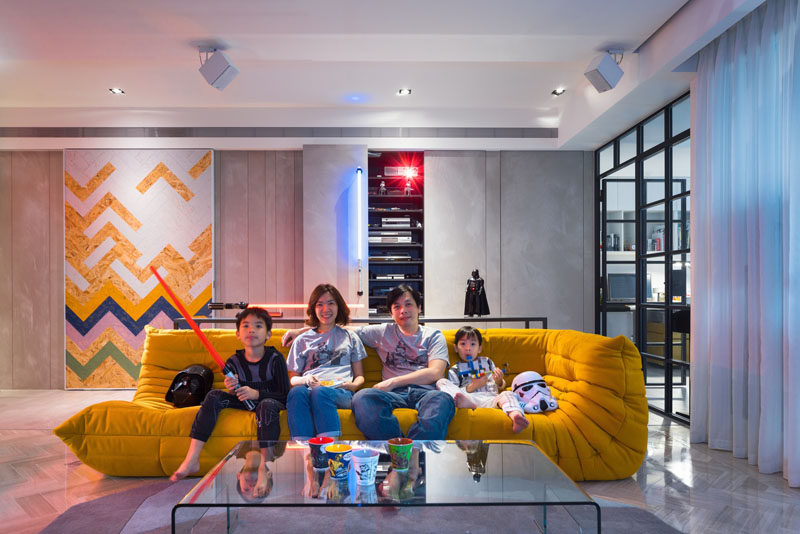 ---
The apartment, designed by White Interior Design, is for a family with two young children that have a love for Star Wars and wanted to have a space to reflect that.
---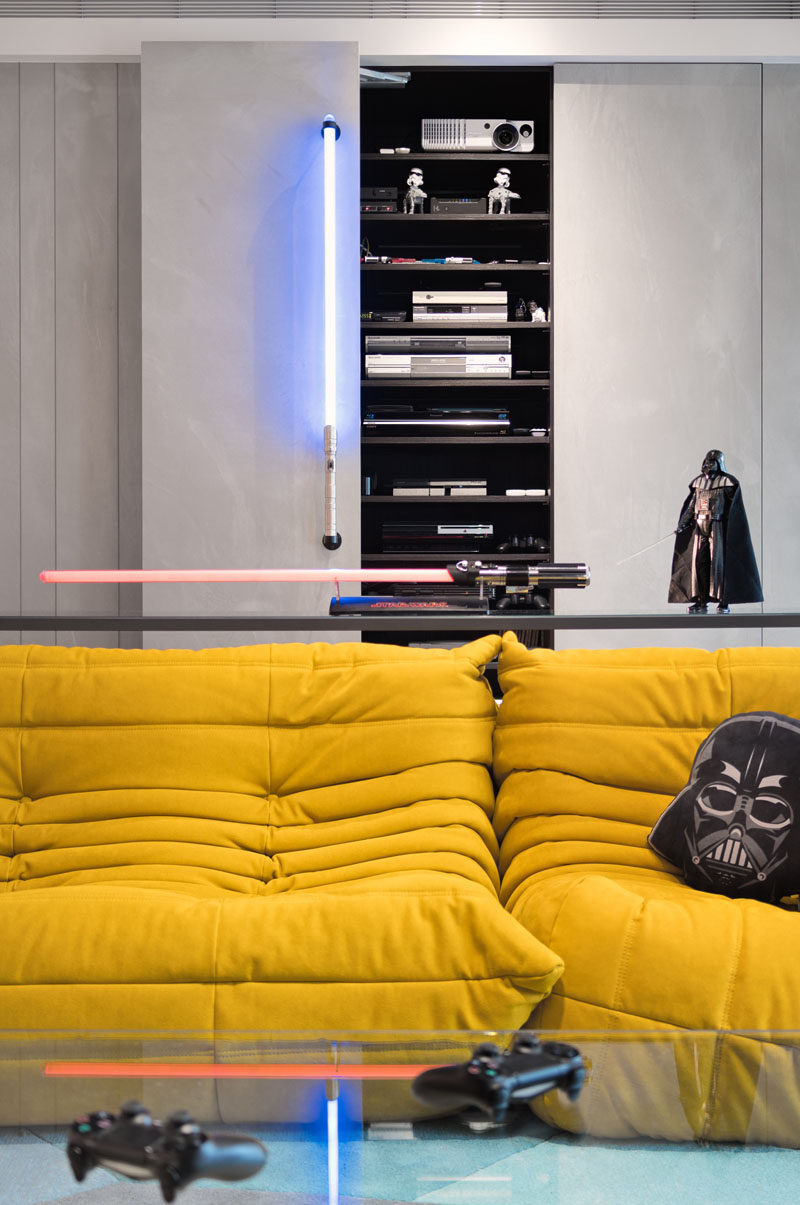 ---
The apartment is filled with things like lightsabers used as lighting, and Darth Vader masks used cushions.
---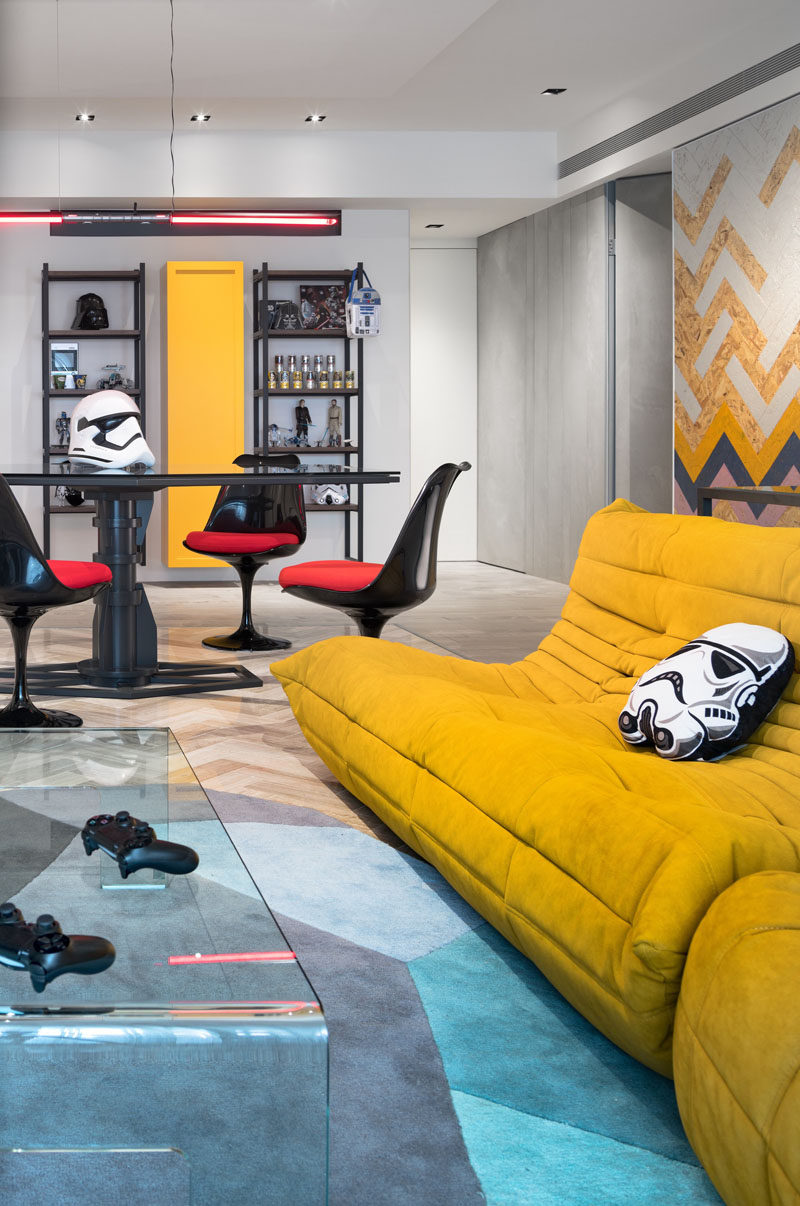 ---
Here's a closer look at one of the lightsabers that was used as a handle to open a cabinet.
---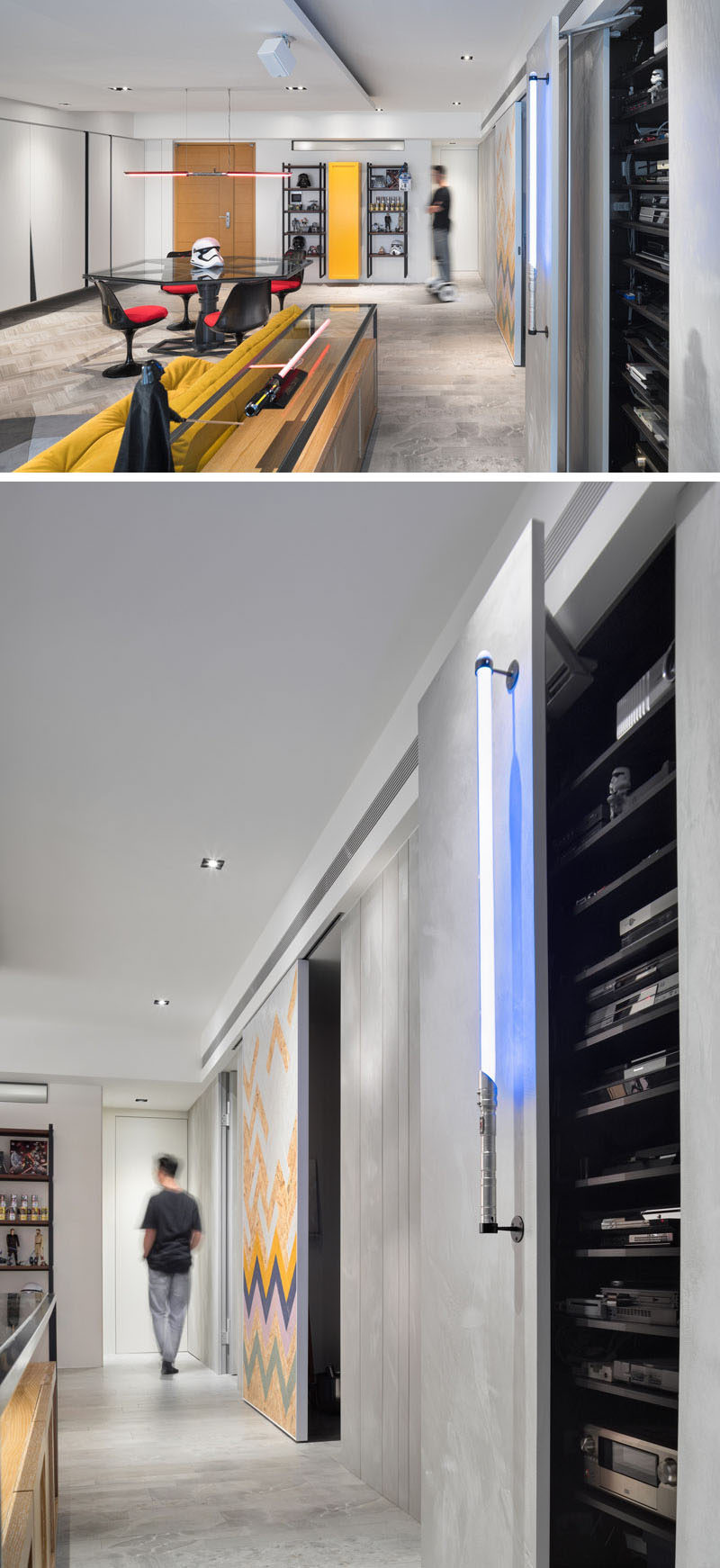 ---
The design of the dining table is inspired by the Galactic Empire TIE fighter, with a Darth Maul double-bladed lightsaber chandelier.
---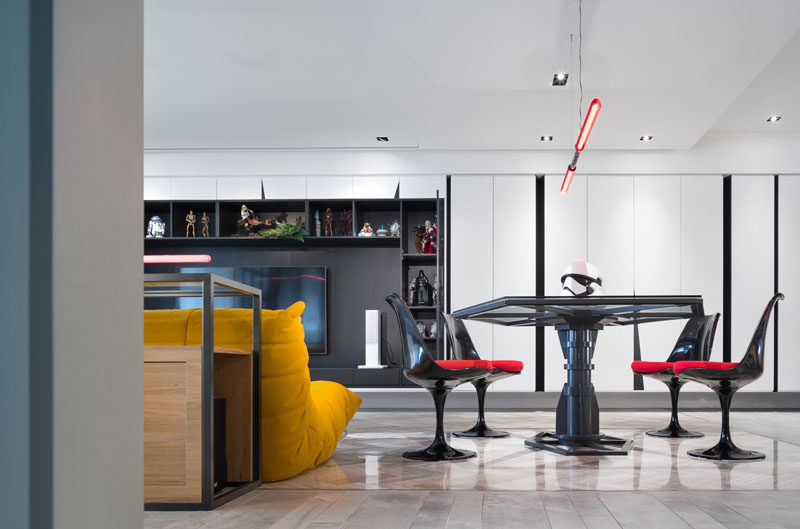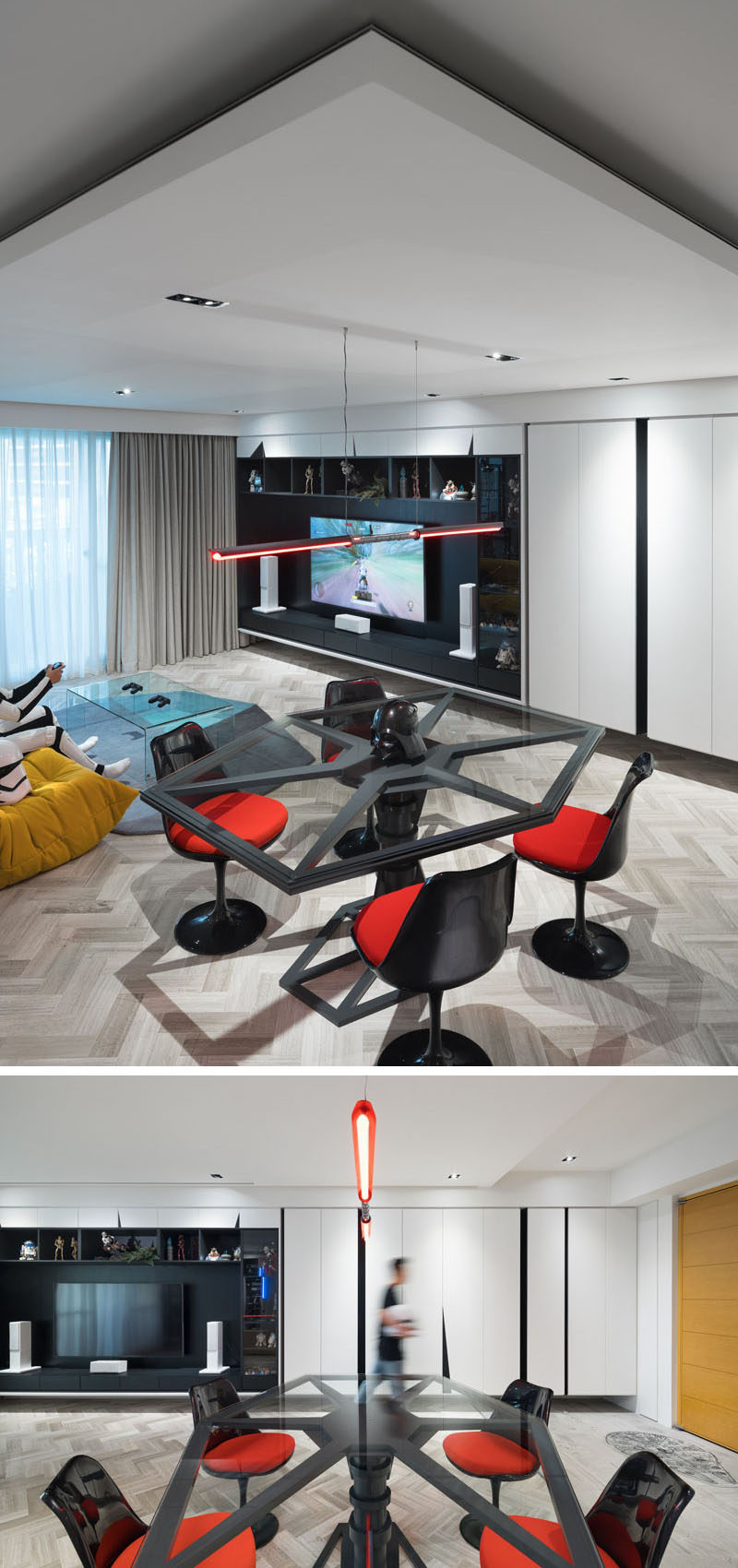 ---
Shelving has been included throughout the open plan living and dining room for displaying Star Wars collectibles.
---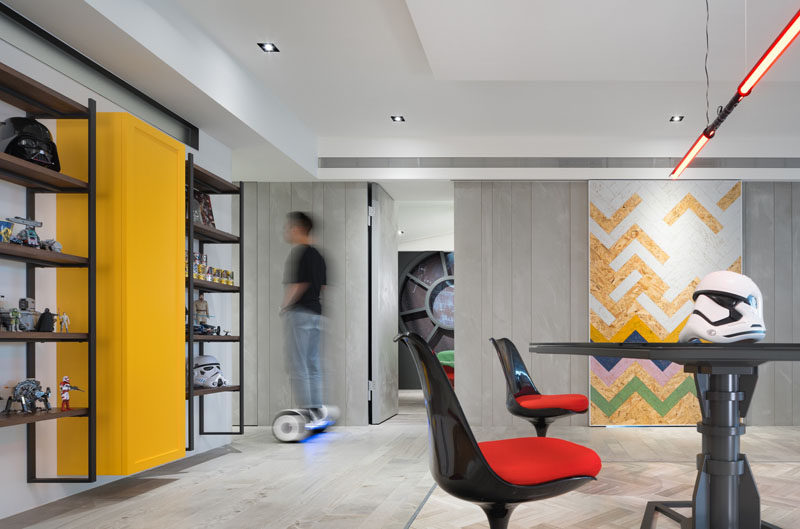 ---
Off the living room are the kitchen, bathroom and bedrooms.
---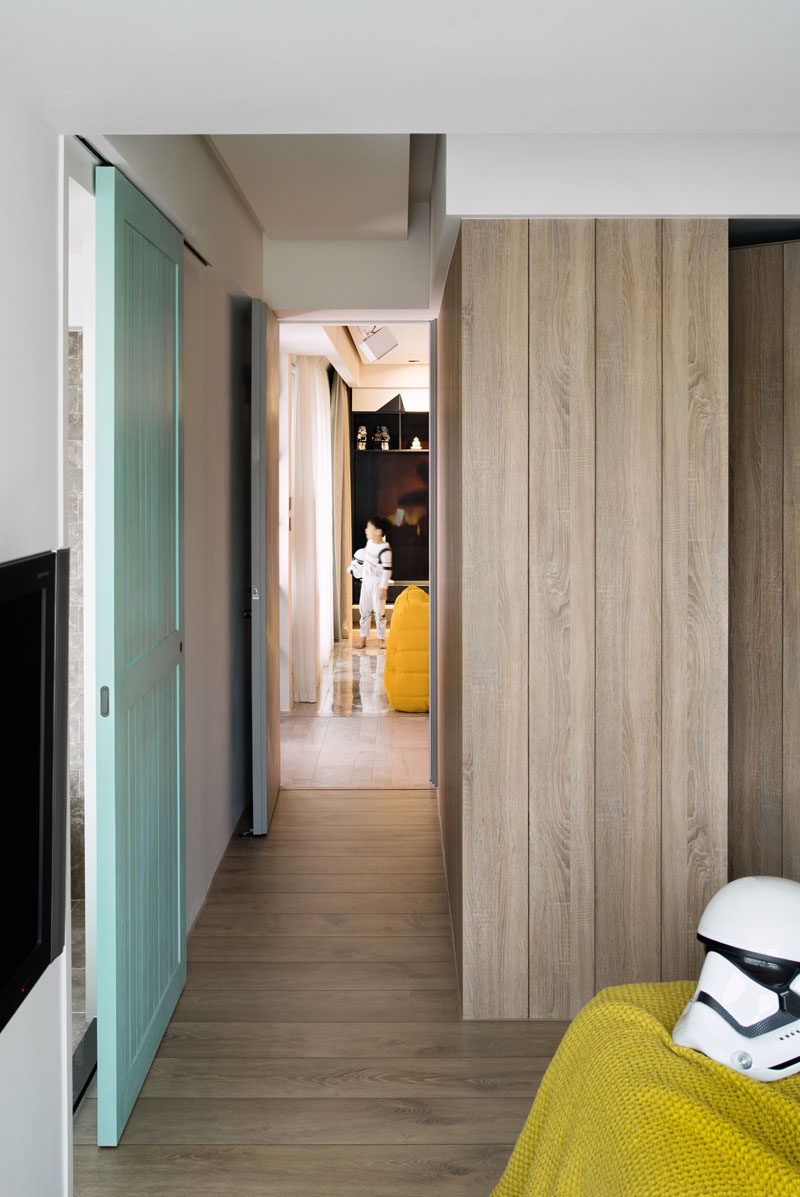 ---
In the parent's bedroom, the colors are a soft tone and there's a built-in bench next to the window.
---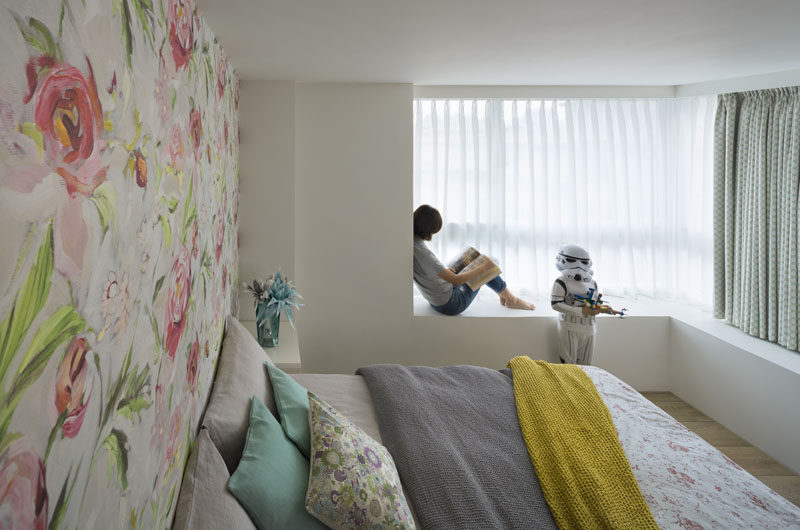 ---
The kid's bedroom was inspired by the Millennium Falcon with view windows to outer space.
---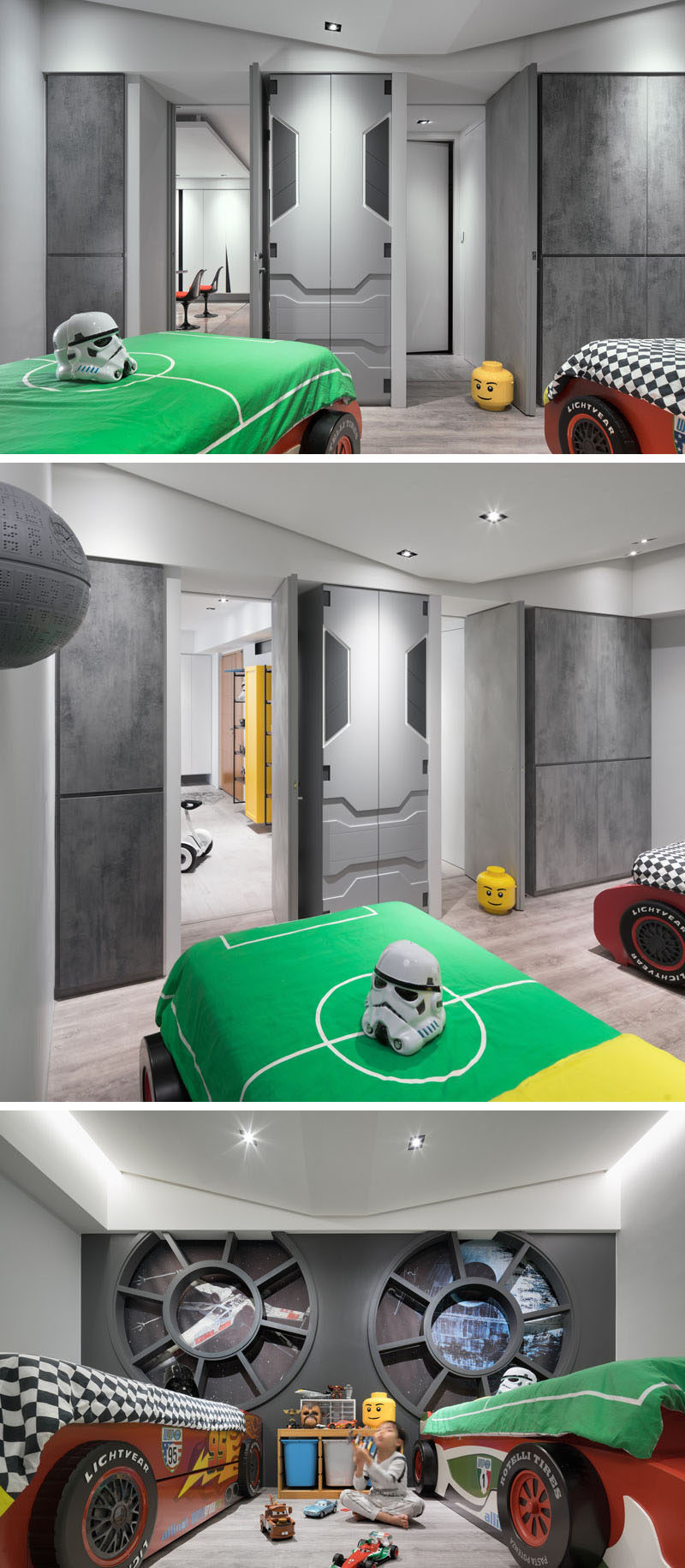 ---