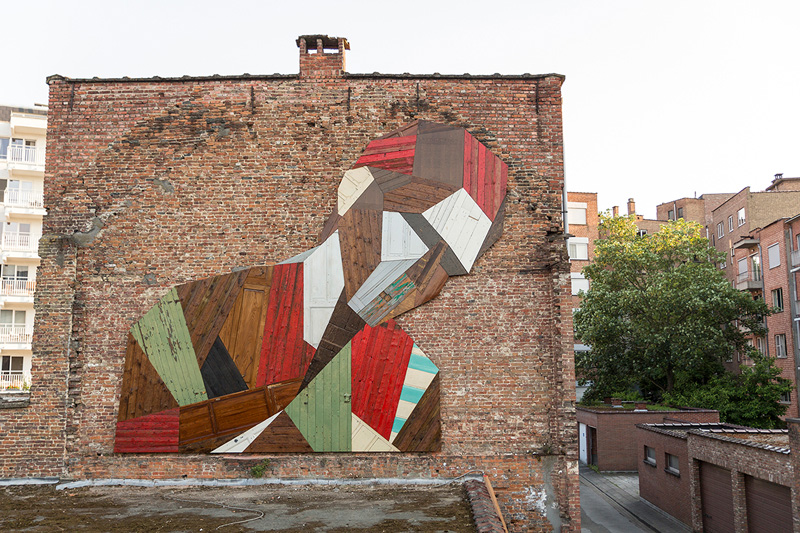 Artist Stefaan De Croock has created 'Elsewhere', a large mural on the side of an old furniture factory in Mechelen, Belgium, that is made from discarded wood. The mural was created as part of the Mechcelen Muurt Project.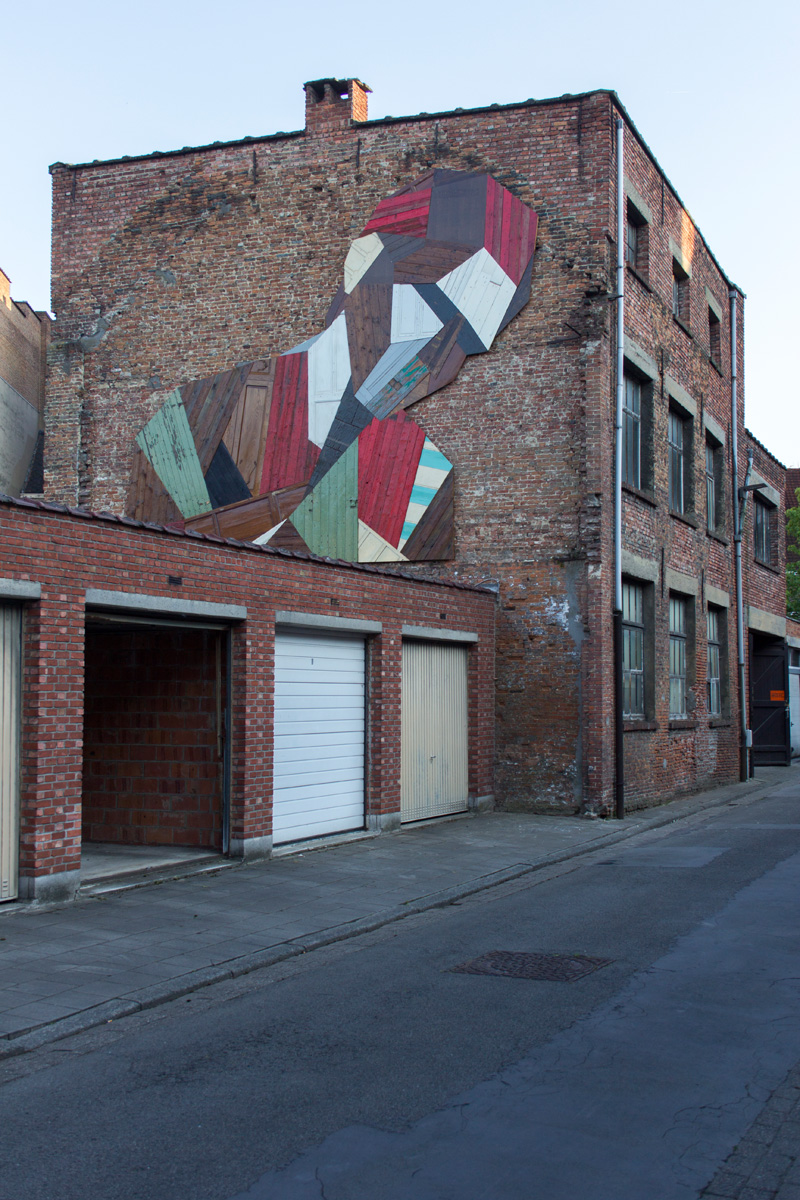 The mural was made by piecing together discarded wooden planks, doors, floors and furniture.
"I didn't paint any of the wood it stayed exactly as I found it." says Stefaan, "I got a lot of help from my father, I couldn't have done it without him…he's 69 but still climbs on roofs like a boss."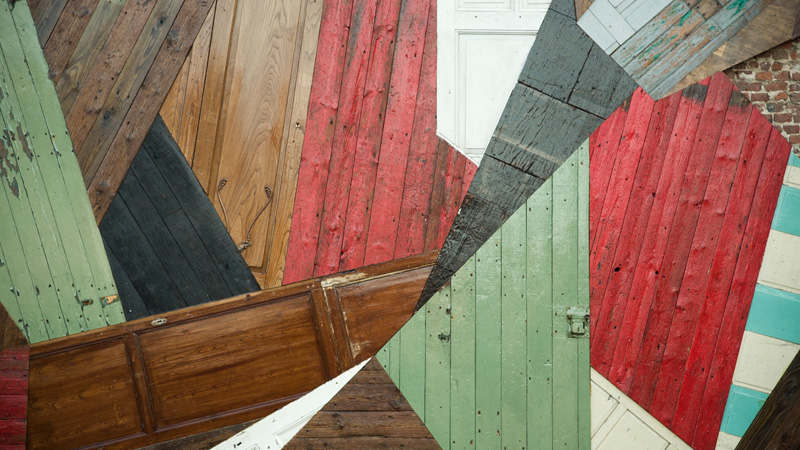 "We worked really long days on 'Elsewhere'. The installation on the wall is hard work but is nothing if you compare it with the preparation. Finding the right wood and cutting them into perfect pieces is really time-consuming!" continues Stefaan.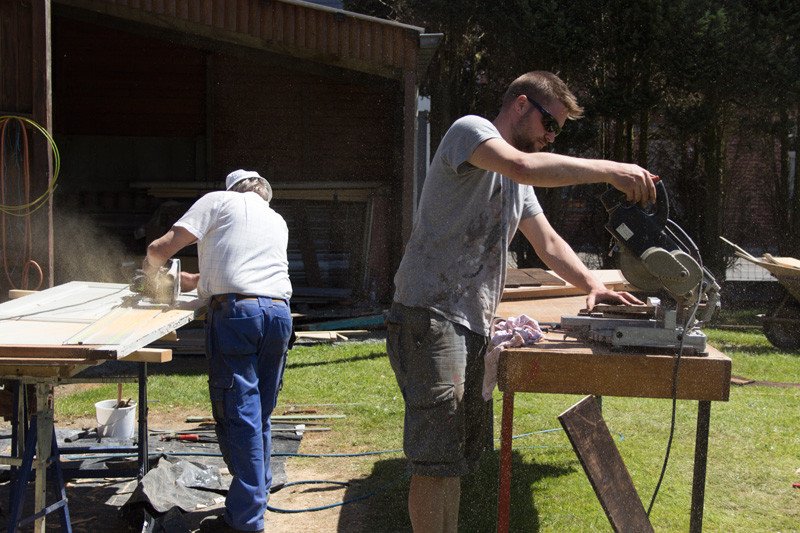 If you're interested in seeing how it was all put together, you can watch a 'making of' video – here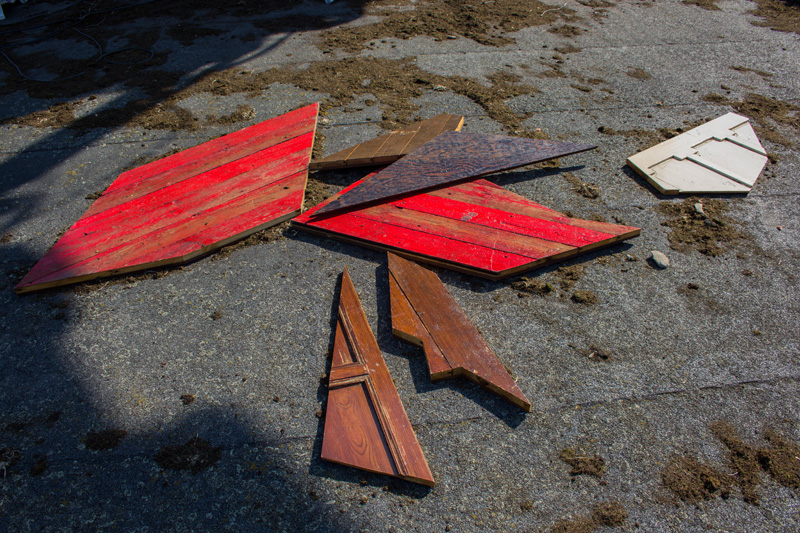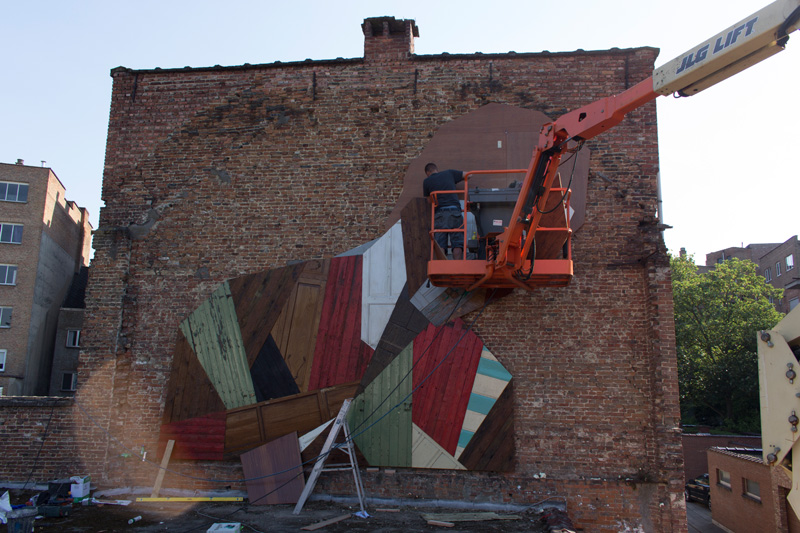 Artist: Stefaan De Croock
Photography © Stefaan De Croock / Strook.eu