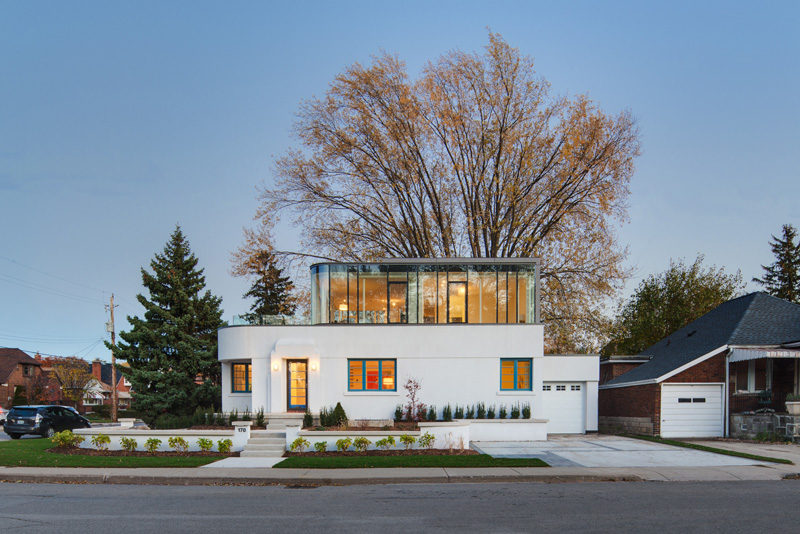 DPAI Architecture together with Philip Toms of Toms + McNally Design, were given the task to renovate a designated heritage house in Hamilton, Ontario.
The original house is an example of 1930s Streamline Moderne architecture, which was given a full restoration, with a second storey added.
This is what the house looked like before the renovations.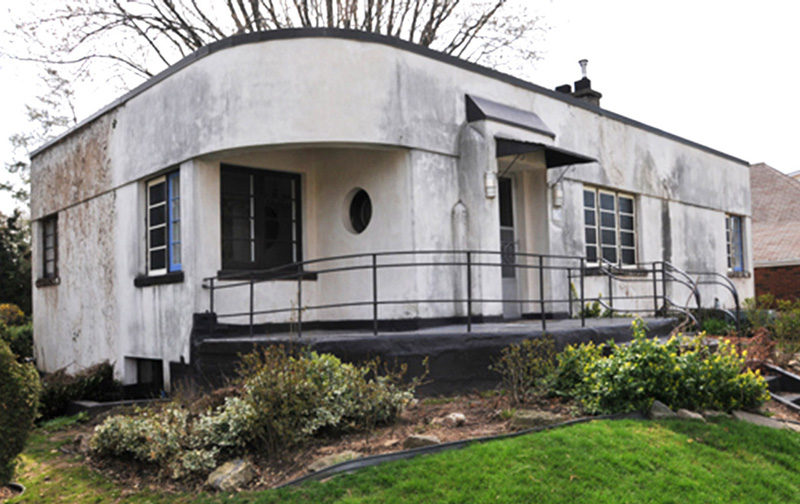 And here is what it looked like after, with a second storey added, that is wrapped in floor-to-ceiling glass.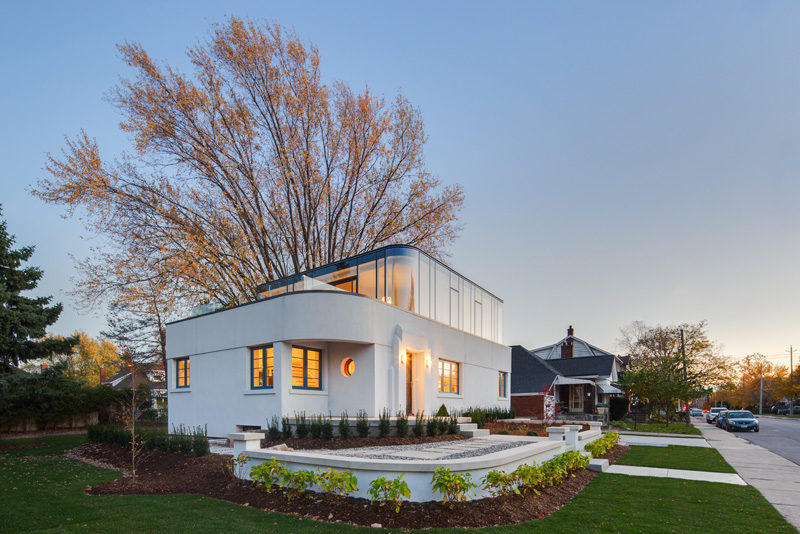 This is the rear of the home, after the renovation.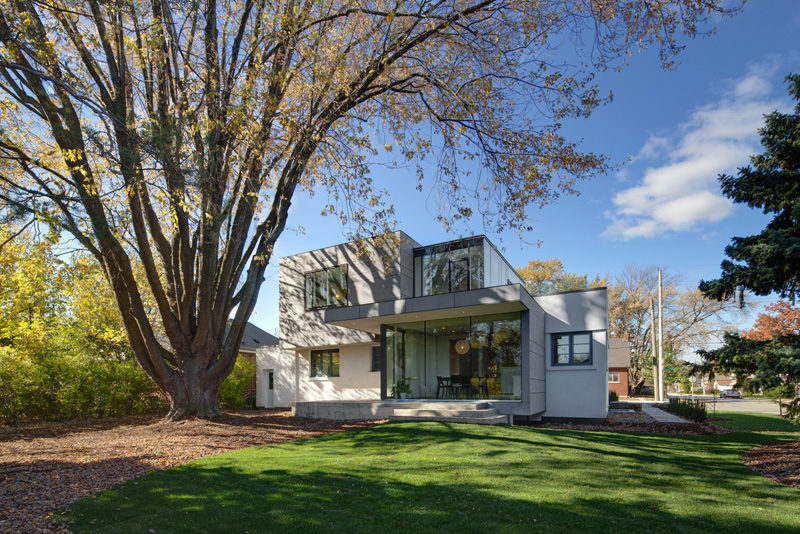 The backyard is accessible through a wall of glass doors next to the dining room.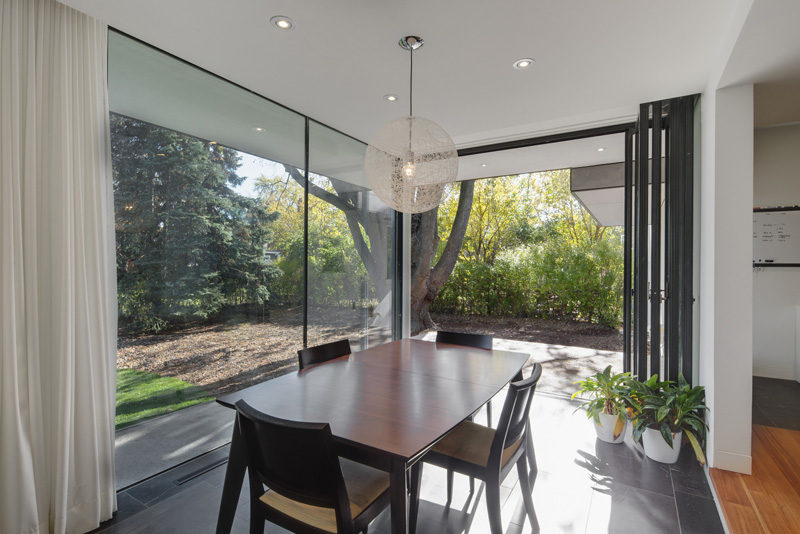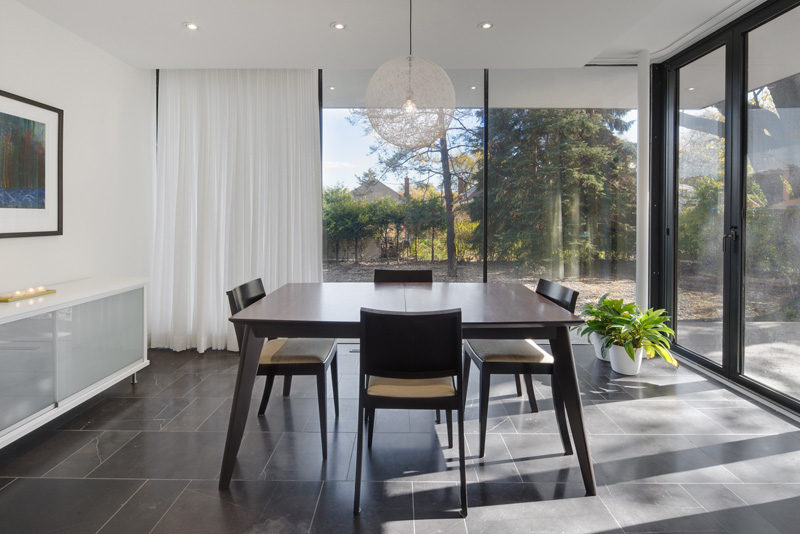 Touches of the original home have been kept, like the built-in bookshelves.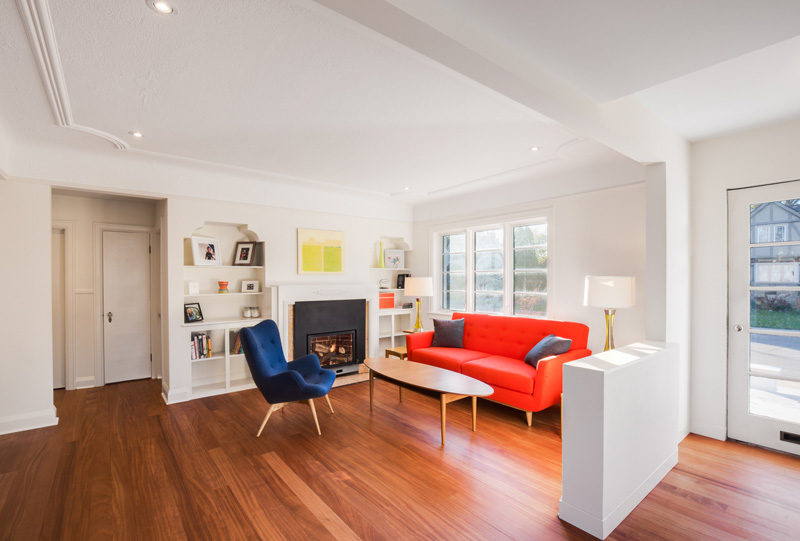 The bright retro turquoise of the kitchen really pops against the white cabinets and walls.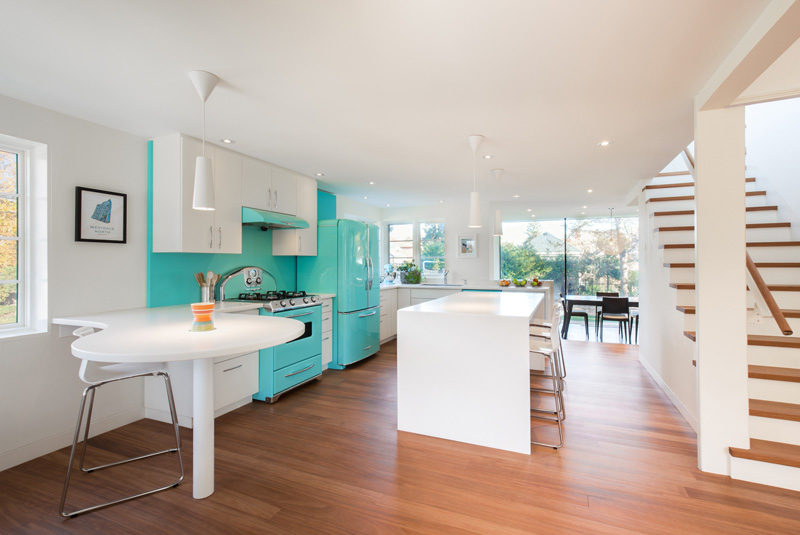 At the top of the stairs is a living space with balcony access, that takes advantage of the views with the wrap-around windows.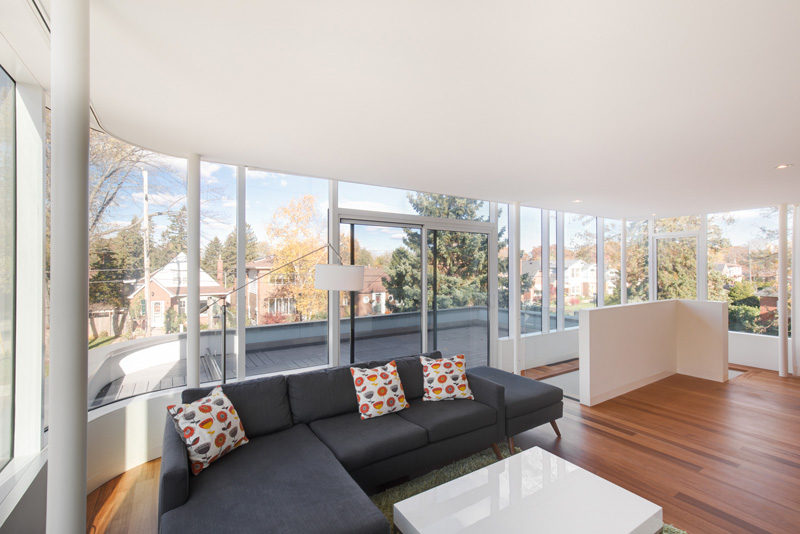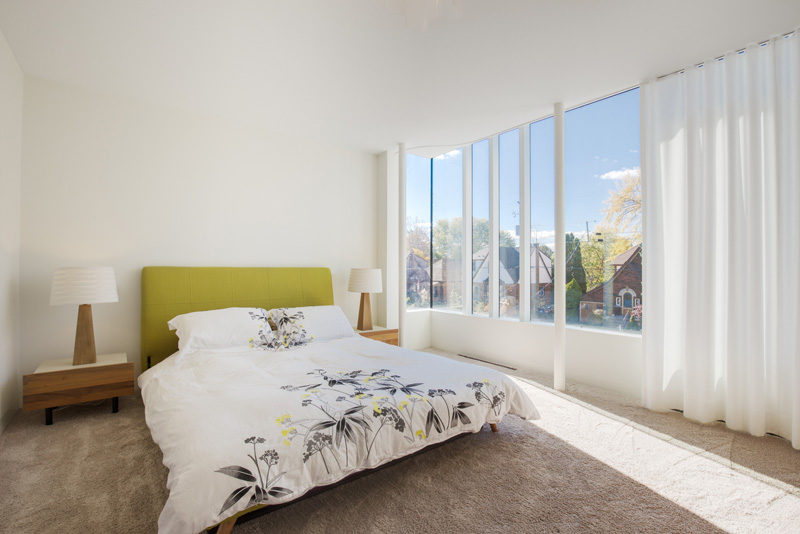 The bathroom has a walk-in shower with rainfall showerhead, a standalone bathtub, and a vanity with double sinks.