During the recent Milan Design Week, Studio BAAG launched their Breathe Cabinet for Italian furniture company Durame. The cabinet, made from solid chestnut, features circular indents meant to represent pores on the cabinets 'epidermal' surface.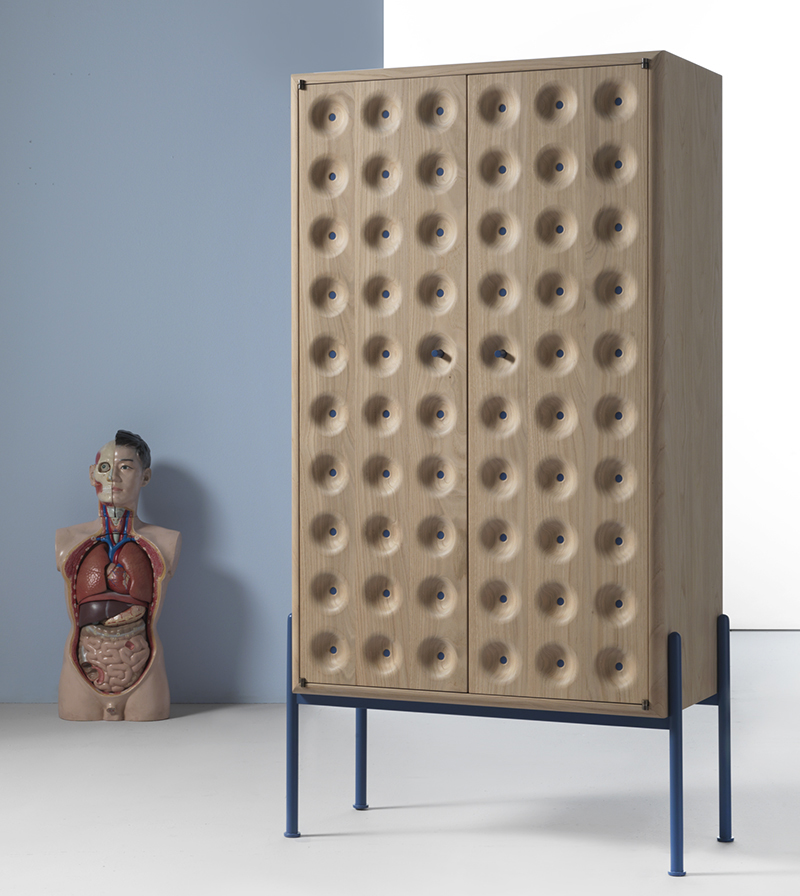 The designer's description
A cabinet with an epidermal surface. Pores that transpire a veiled almost hidden sensuality. An invitation to a tactile and exploratory experience. Points of colour and refined details adorn a simple but sculptural volume.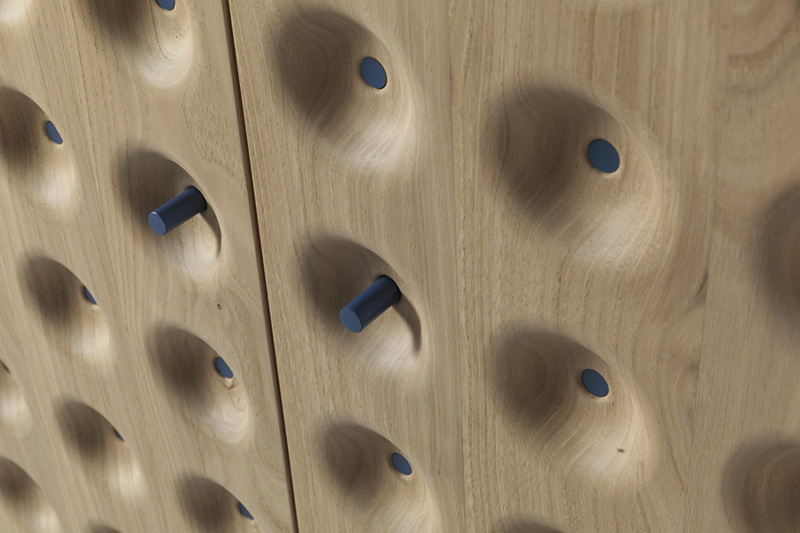 Design: Studio BAAG