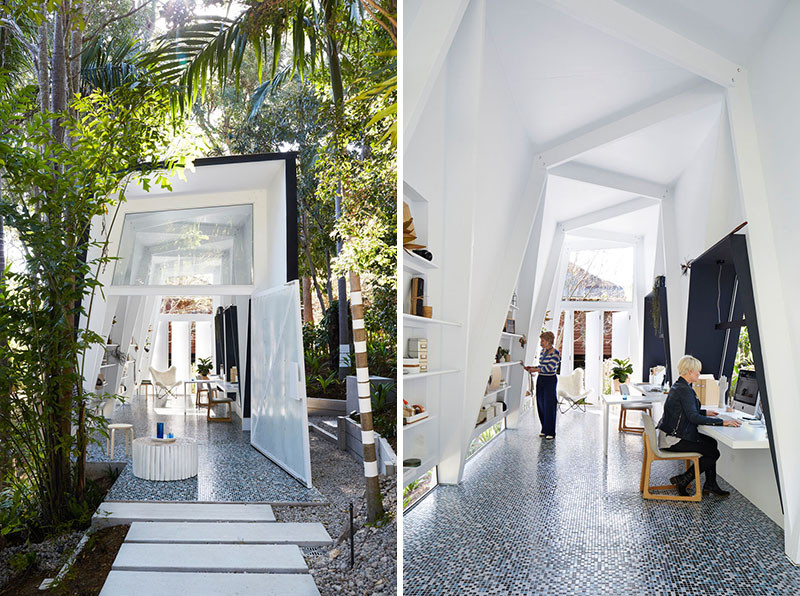 Australian architecture firm Marc&Co were asked by their clients, interior styling firm Indigo Jungle, to create a small pavilion in a subtropical garden that they could use as their studio space.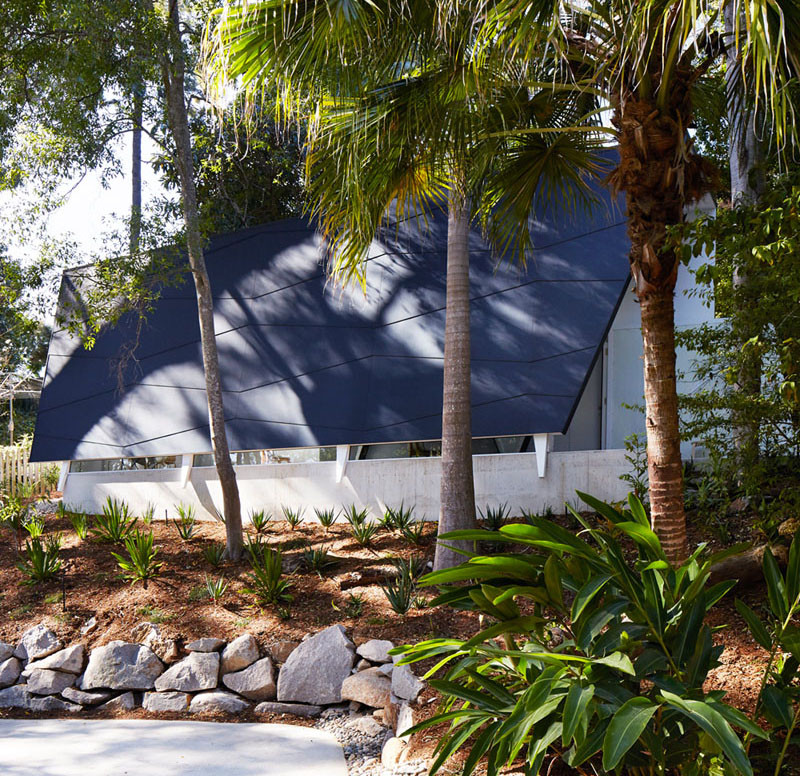 ---
Working together with builders MCD Construction, the architects created a structure with an angled super skinny entry door that welcomes guests. As they enter the pavilion, the dark building is forgotten as it opens up to an all white interior, creating a sense of space and openness.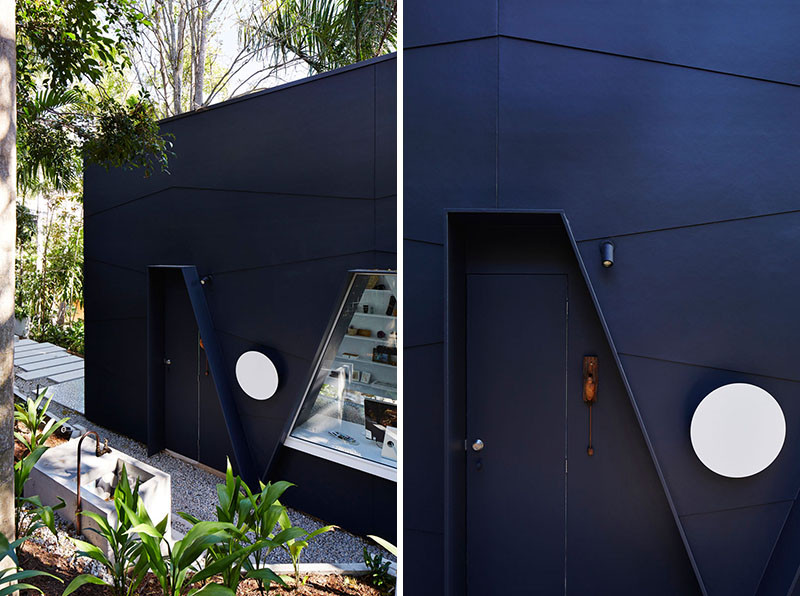 ---
The zigzag pattern from the exterior has been carried through to the interior.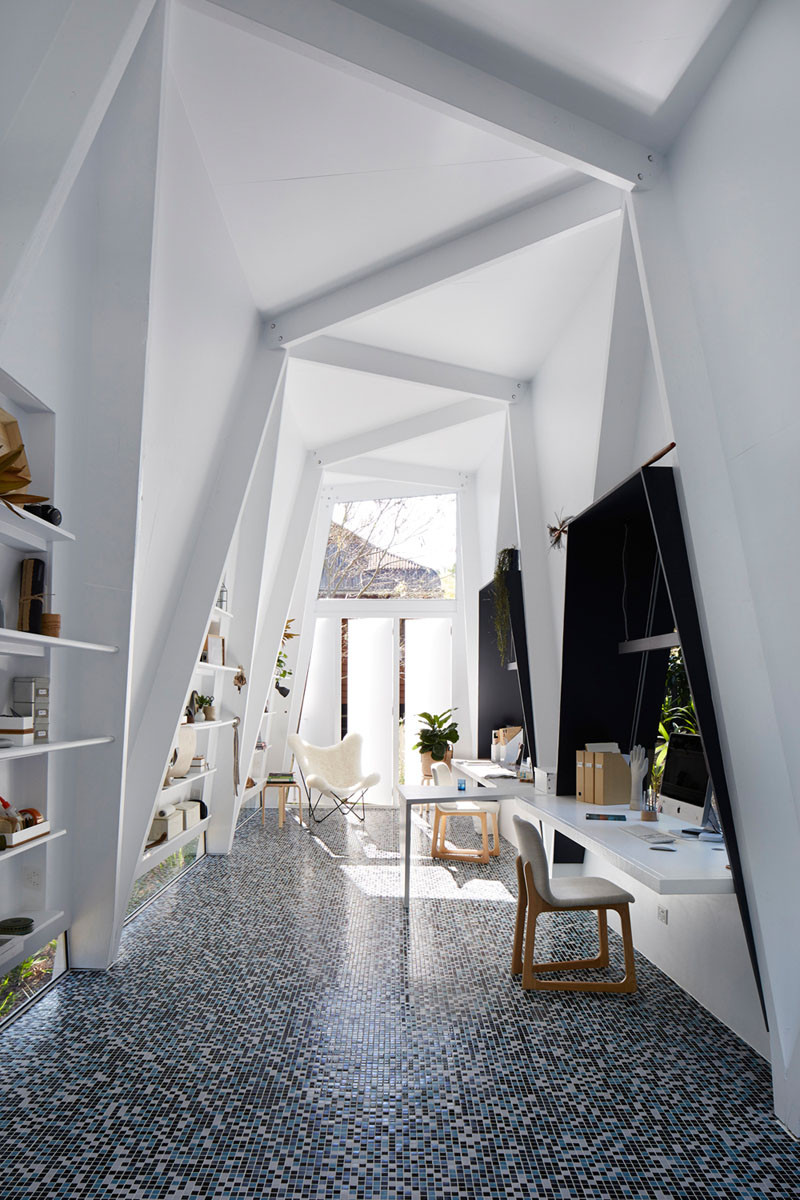 ---
Work desks have been integrated into the building's design. Fitting them between the zigzag angles of the structure.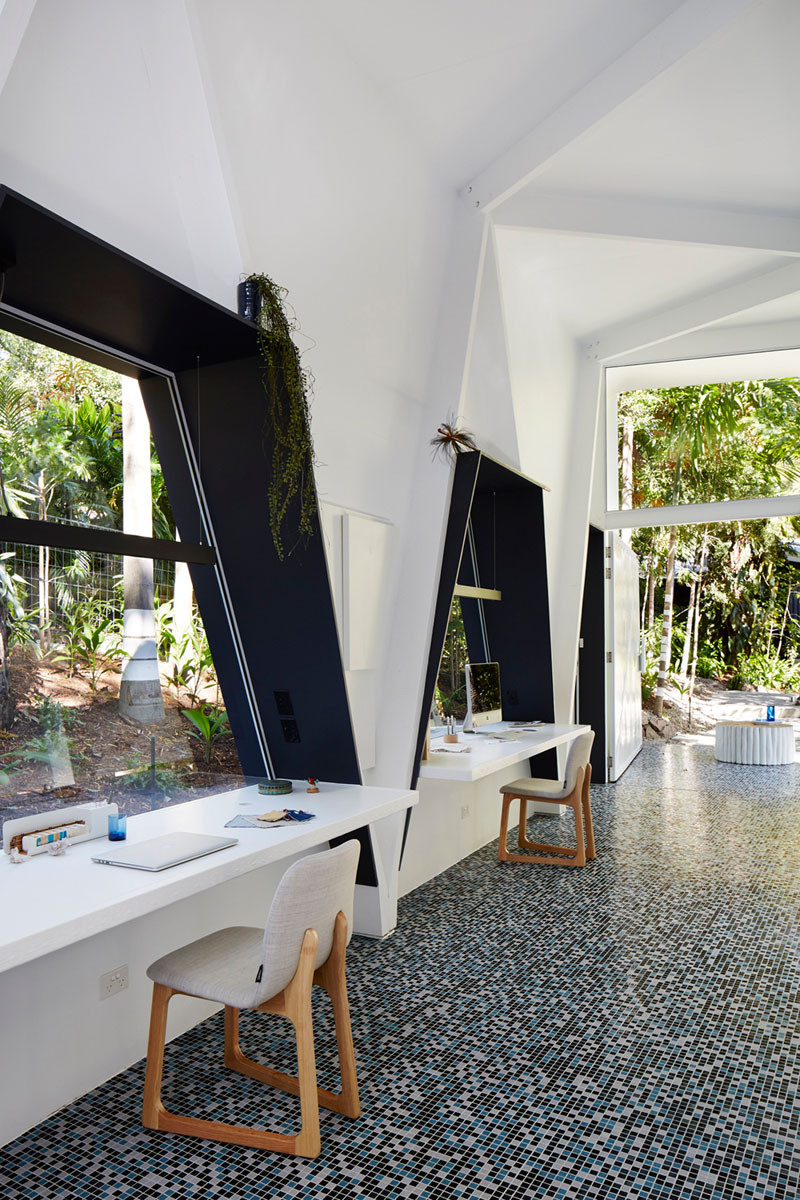 ---
The space has windows positioned high and low, that perfectly frame specific landscape views.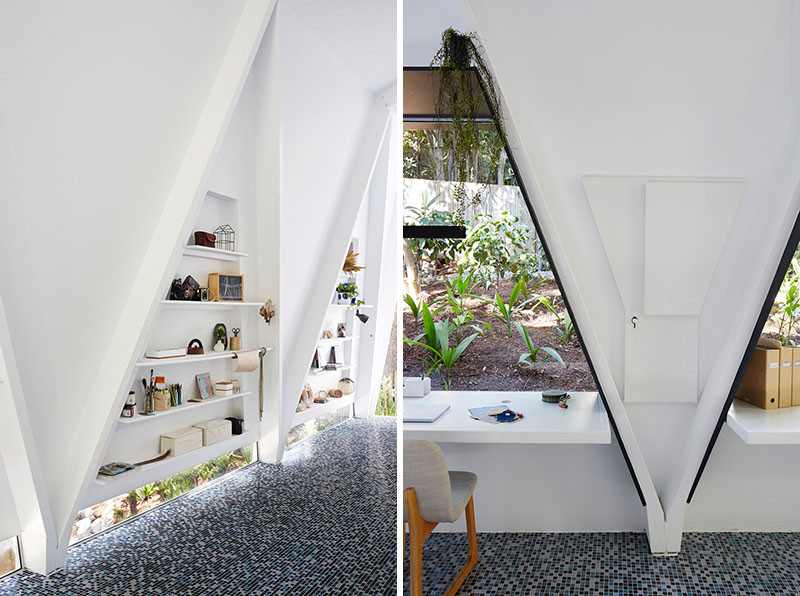 ---
As the interior is all white, it's an ideal backdrop for the interior stylists to display and test their ideas.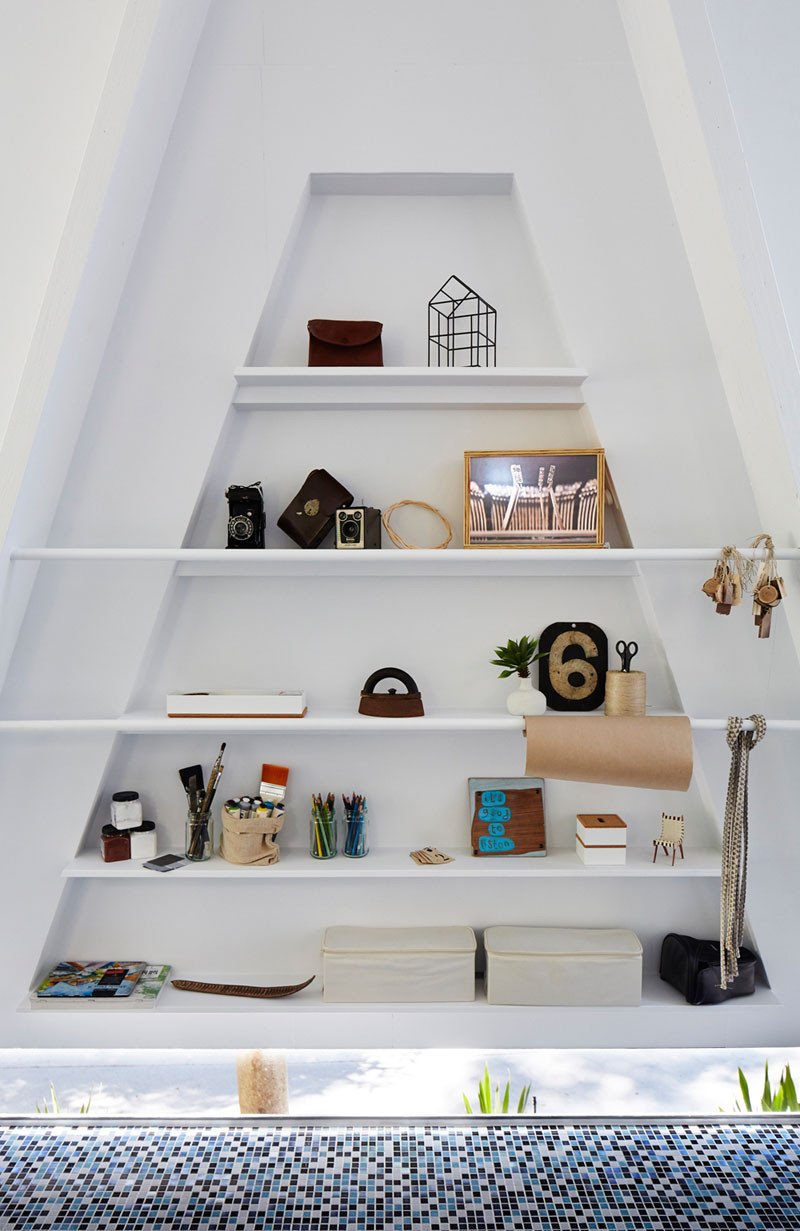 ---