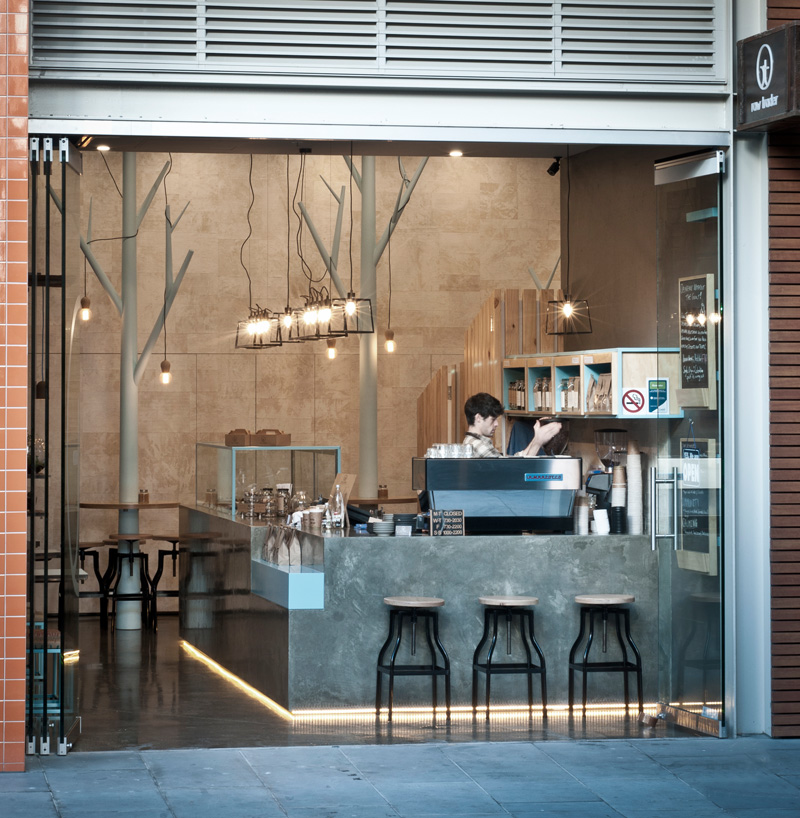 studioY have designed Raw Trader, a raw-dessert bar in Melbourne, Australia, that features rustic timber wall paneling.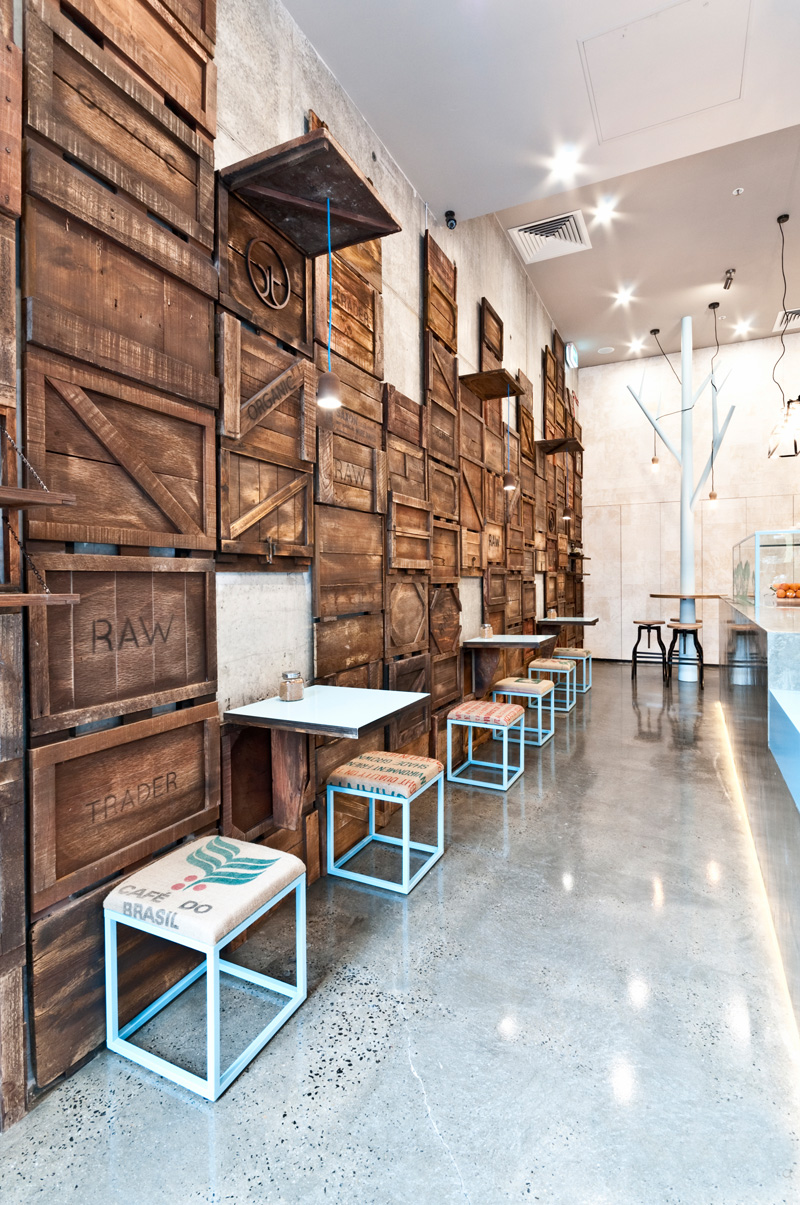 The designer's description
Raw Trader is a speciality raw-dessert bar in Melbourne CBD specialising in all things vegan, organic, paleo, gluten free, dairy free and sugar free. Studio Y's new design for Raw Trader combines raw and contemporary style.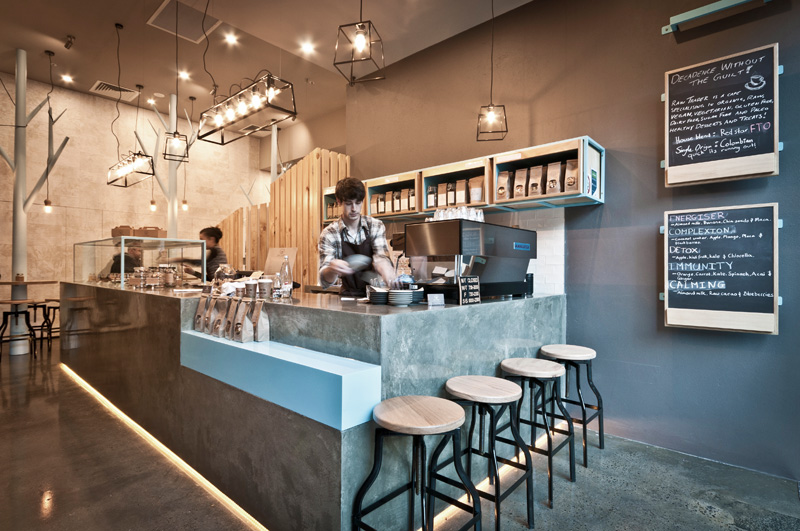 The interior fit-out is the ideal backdrop for showcasing the hero produce while stimulating the senses. All design elements were carefully considered and layered to reveal a delicious celebration.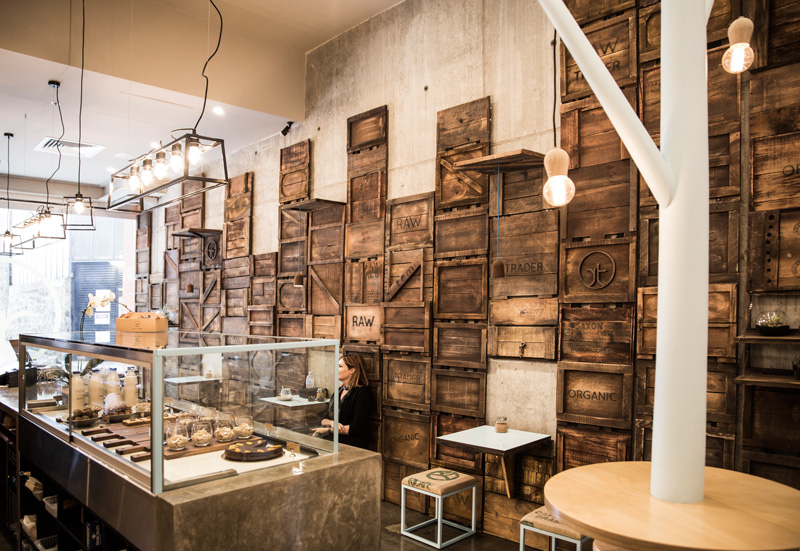 The rustic timber wall panelling inspired by fresh produce crates is both decorative and functional, doubling as a shelving unit for product display and fold-out hinged table tops.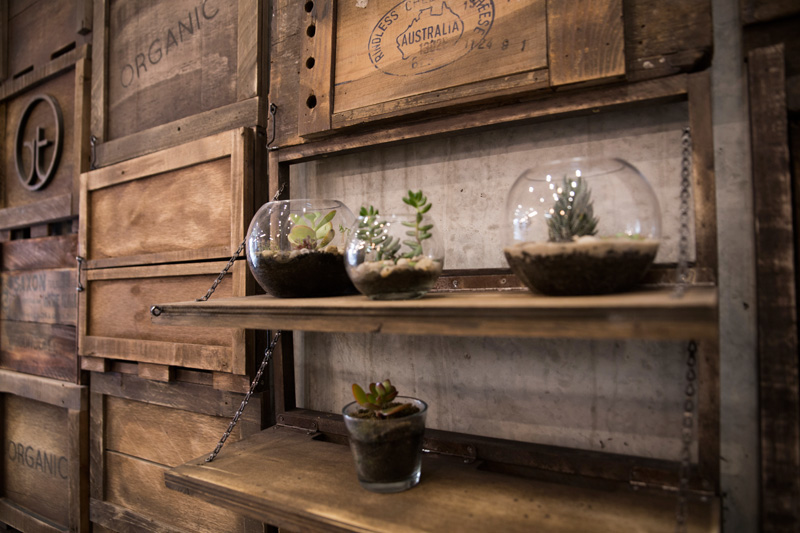 The crate wall's functional versatility catches the eye upon entry. The man-made blue trees with communal seating are a visual delight. Tactile elements such as the textural wallpaper on the back wall panels and the seat upholstery made from coffee bean sacks, enhances both the raw aesthetic and fresh produce, while the innovative pendant lights made from used coffee beans awaken the senses.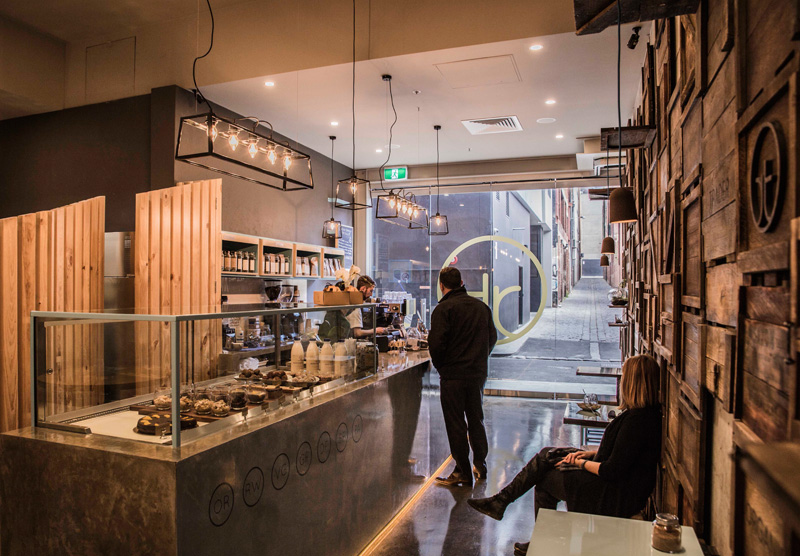 The warm timber coupled with the baby-blue hues and slick concrete surfaces create a sophisticated yet playful and inviting environment. Studio Y have created an urban retreat in the busy city scape, Raw Trader is a perfect spot for a sweet treat without the guilt.
Design Studio: studioY
Design Team: Yaron Kanor, Dana Goldberg, Joel Kamer
Builder: South Coast Shopfitters
Photography: Barnaby and Wilson