Mats Fahlander designed two summer houses in Lysekil, Sweden.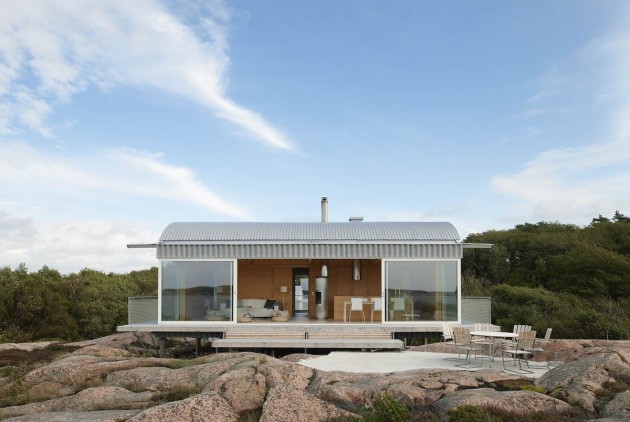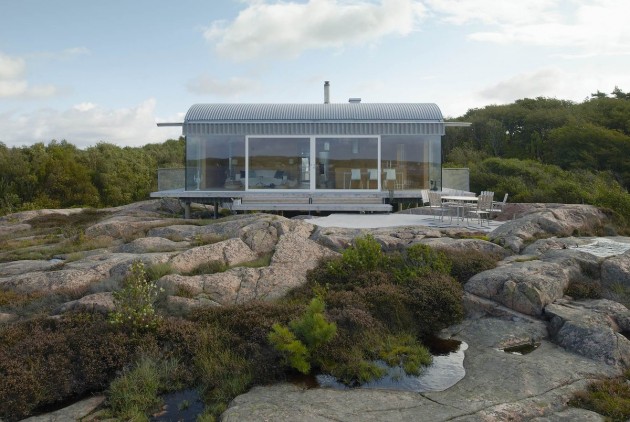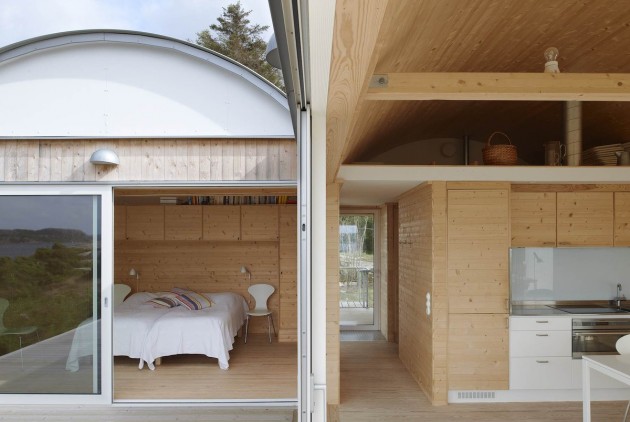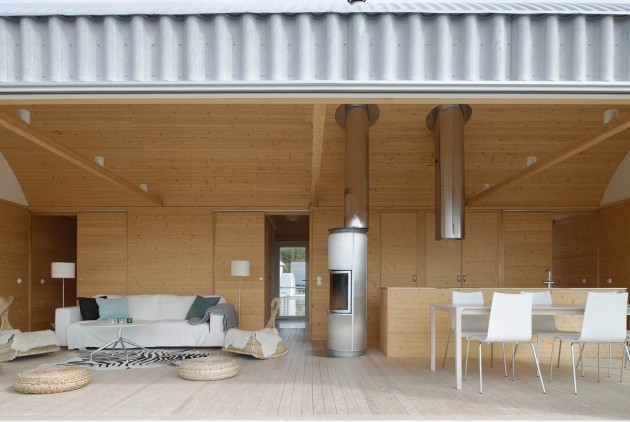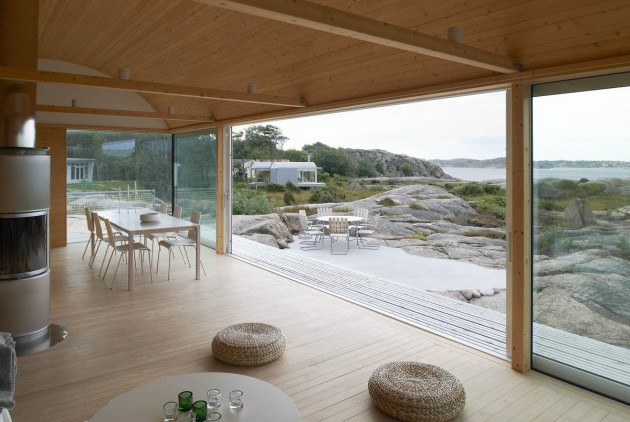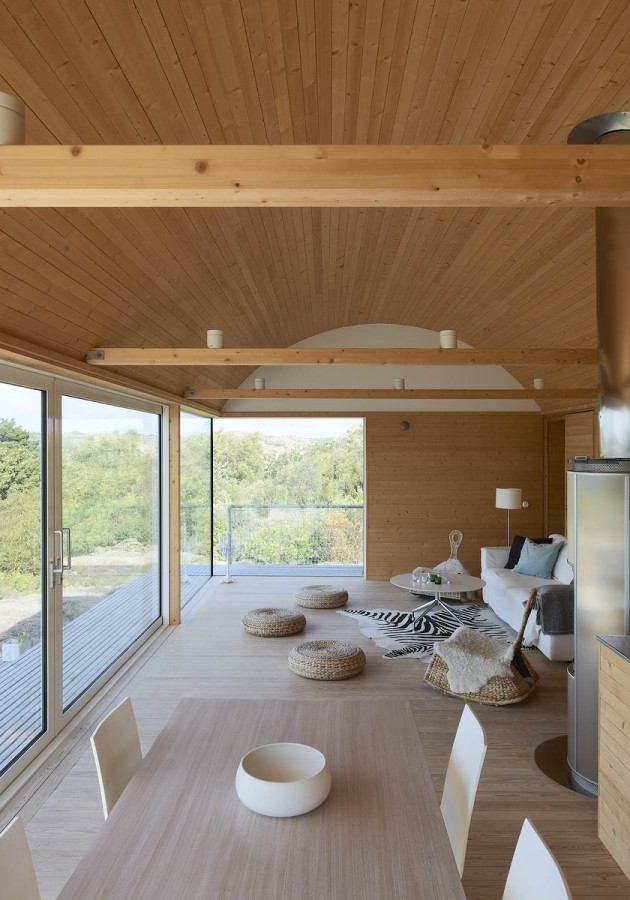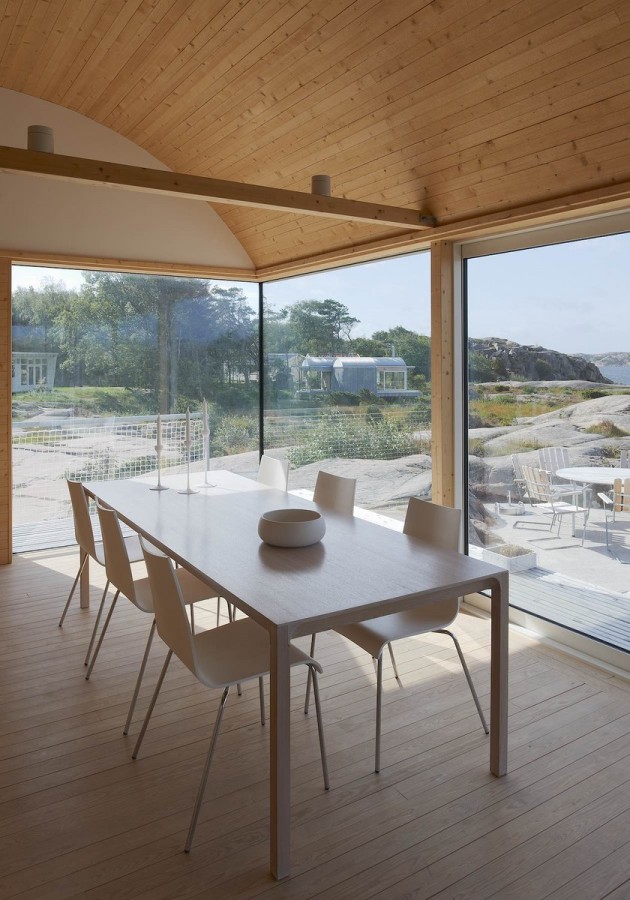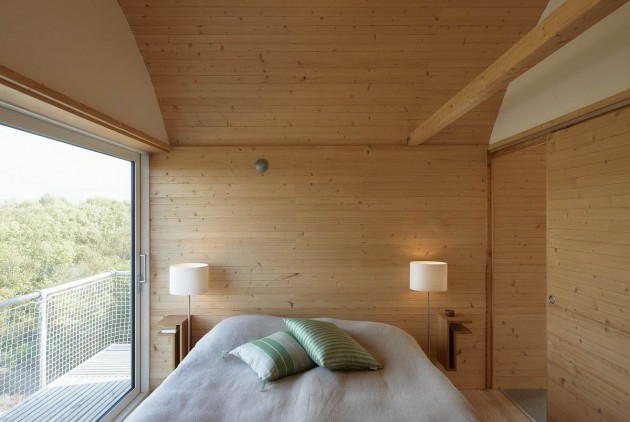 Project description
The two summer houses are located between two Fjords on the Swedish, northern westcoast. The site is surrounded by a nationalpark, the nature characterised by rounded rocks and leaning trees, bent of an always existing wind. Other houses in the area are mainly from the -50s and are rather in a summerhouse typology than the traditional sort for the area.

The house on one of the highets points in thea area was designed for one of the sons in a large family, his part of the families own household and a place for guesting friends. The other, smaller house was built for his parents. Together wit the existing house tthey form a group facing west and the sea.

The ground was left untouched so the houses floats above the rocks. Also above the rocks is it possible to walk around the houses on outdoor bridges and platforms, hanged from the facade. The contrast between the sometimes rough climate and the easy summerlife was the guide to the design of the buildings. A construction of timber is covered with nearly maintenance free materials. Painted parts are white according to the tradition of the coast.

The rounded roofs got their form from the surrounding rocks. The geometry of the plans is simple; one front room closest to the ocean for cooking, eating and relation with people and a rear section for bedrooms and entrance hall. Large glasspanels can be slided to the side so that all rooms can be open towards the outer bridge.

The closely positioned guesthouse at 1.17 has a bedroom and a sauna. The interiors of the house is completetly covered with untreatened fir. When a low evening sun from west lighten the panel is the inner of the houses from the ocean a glowing eye catcher in a grey landscape.
Design:Mats Fahlander
Photography by Åke E:son Lindman