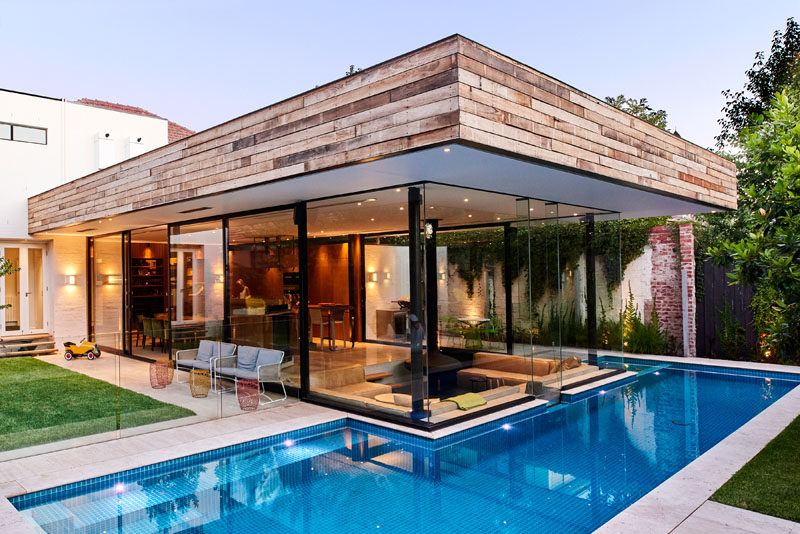 OFTB, a landscape architecture and swimming pool construction company, have sent us one of their recently completed projects, a lap pool and spa that partially surrounds a sunken lounge.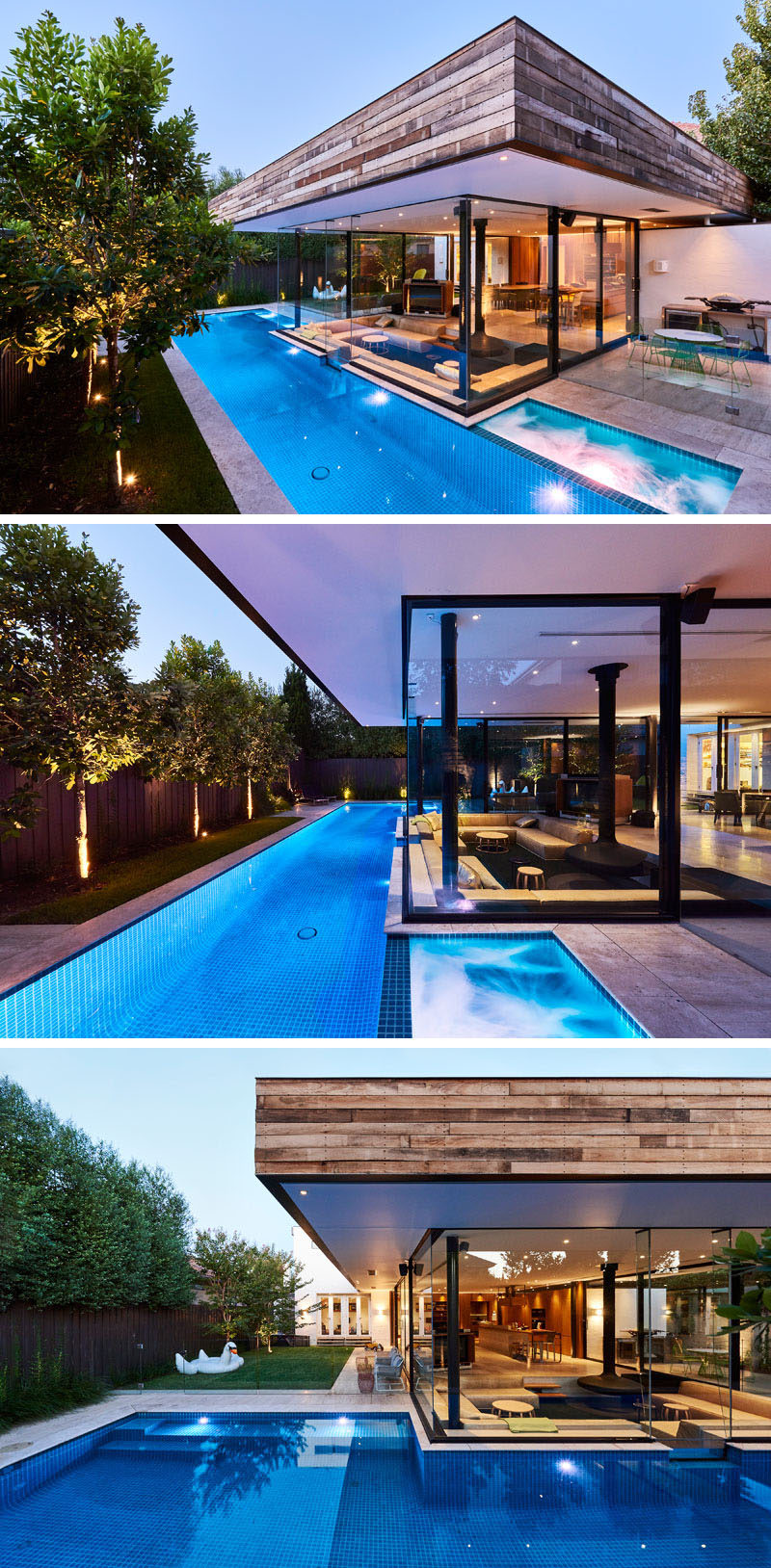 The home, located in Brighton, Australia, has acrylic panels that separates the pool from the interior sunken living room.
In the sunken living room, there are two sofas wrapping around the room, with a hanging circular fireplace, perfect for when it gets chilly outside. The height of the sofas also match the bench seat in the spa and the swim-out/step to the northern end of the pool, allowing for playful interaction between the inside and the outside.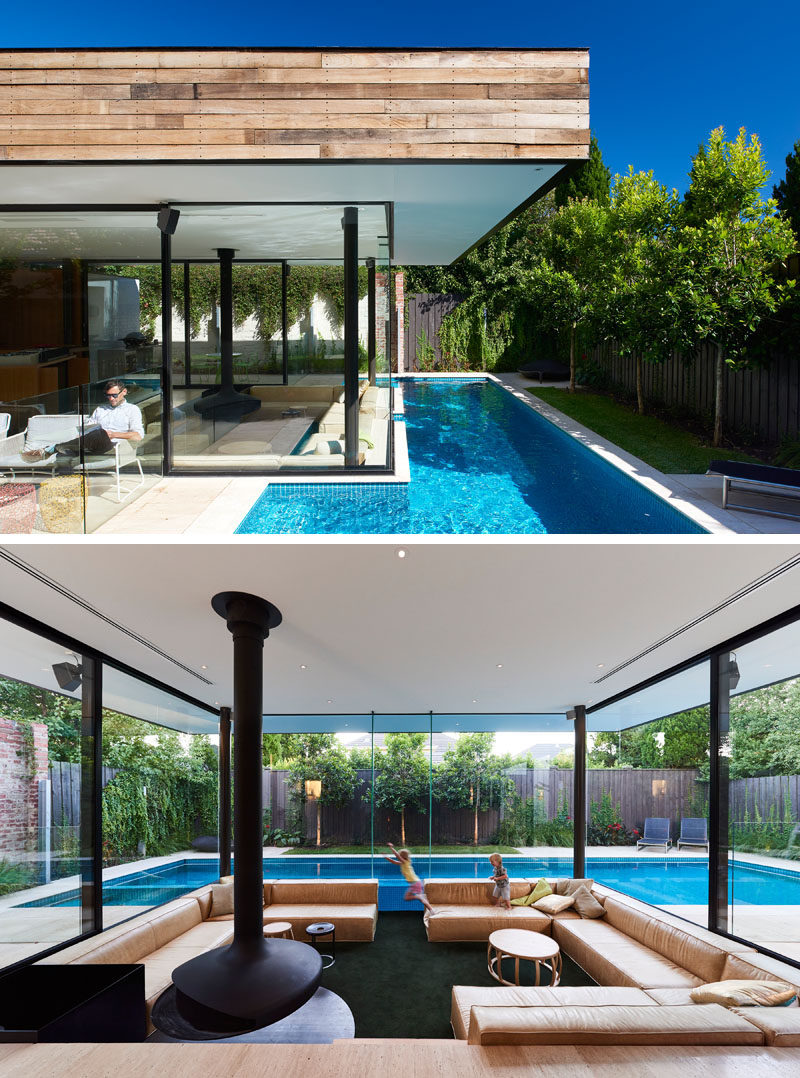 In the image below, you can really see how the sunken lounge is at eye level with the swimming pool, making it a great space to relax.