THA Architecture have designed the Sunshine Canyon Residence in Boulder, Colorado.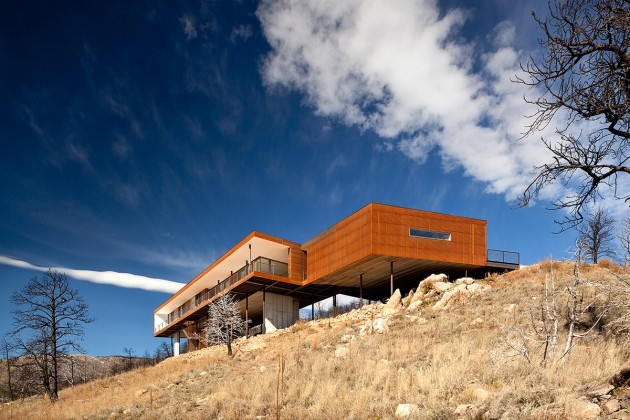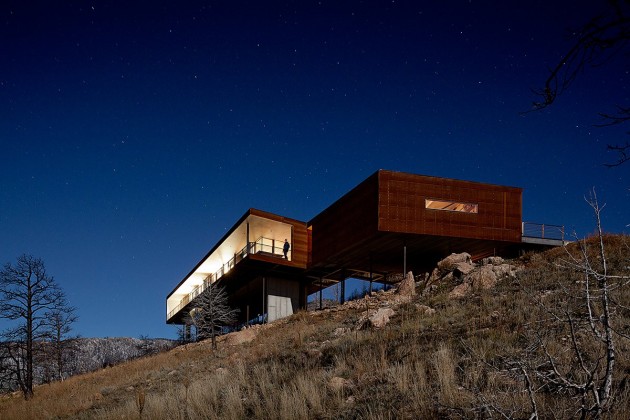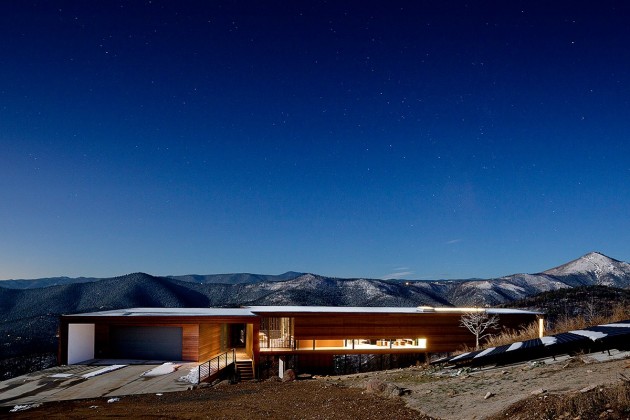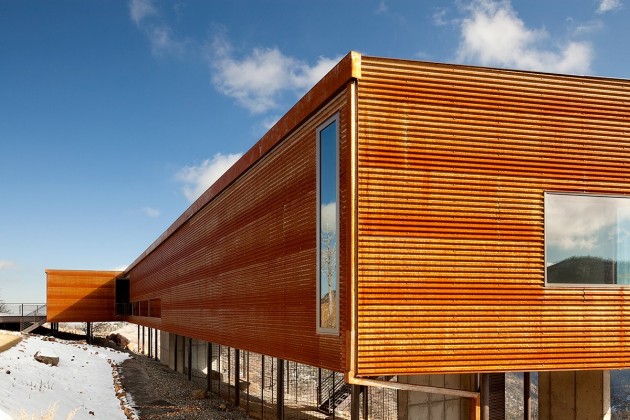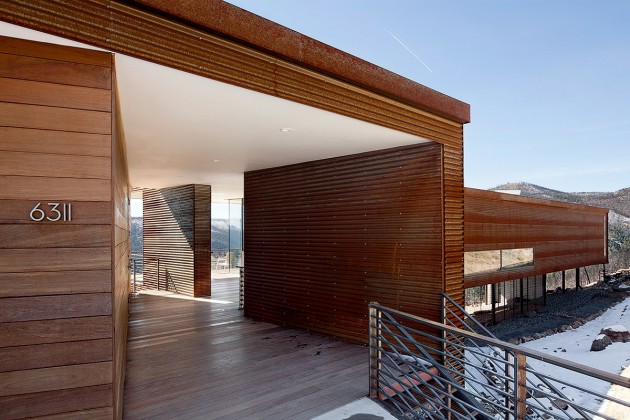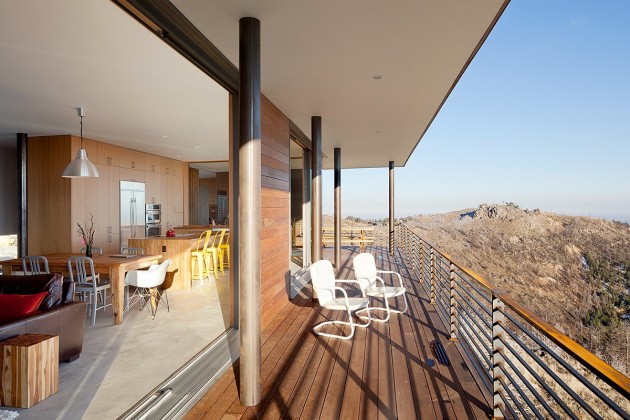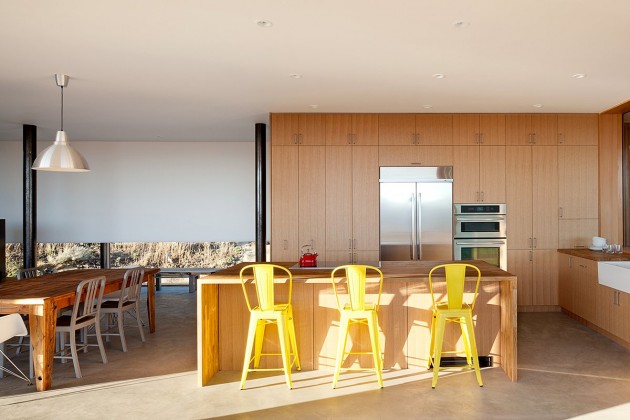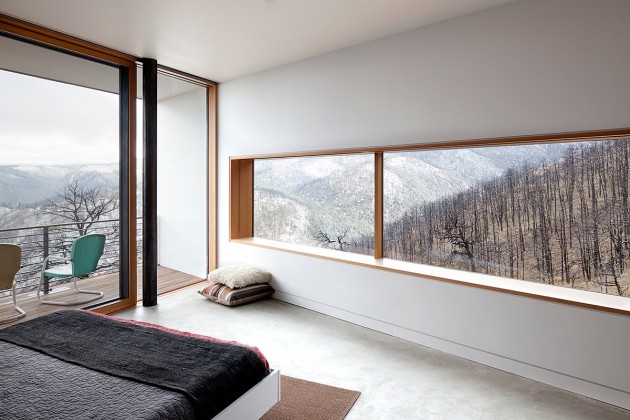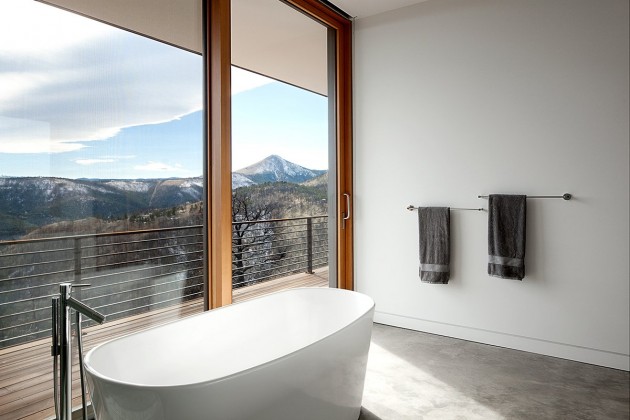 Project description
The owners of this new residence, a married couple, lost their previous home in a forest fire near Boulder three years ago. After considering the options, they decided to head back into the burn zone, purchasing a steep site located in an area burned in the same fire. While the site sits at an elevation of 7500 feet it is just seven miles from downtown Boulder.

The 2200-square-foot house, a simple bar shifted at the point of entry between the garage and main house and skewed at both ends to capture views, hovers above the stark slope of the hillside below. Views are framed under and through the house, at times seeming to bring the distant mountains inside.

There are two slotted openings on the north side placed strategically to wash light onto the floor of the main living space and the wall of the master bedroom. A skylight fills the entire hallway to the bedrooms to create a light-filled transition from the living room.

The south side of the house is almost completely glazed, allowing the abundant winter sun to passively heat the radiant concrete mass floor. Heat is provided by a geothermal heat pump, while an 8KW PV array offsets the electrical use to bring the house close to net zero energy performance.
Photography by © Jeremy Bittermann