SVMSTUDIO designed this white, light-filled home in Melbourne, Australia.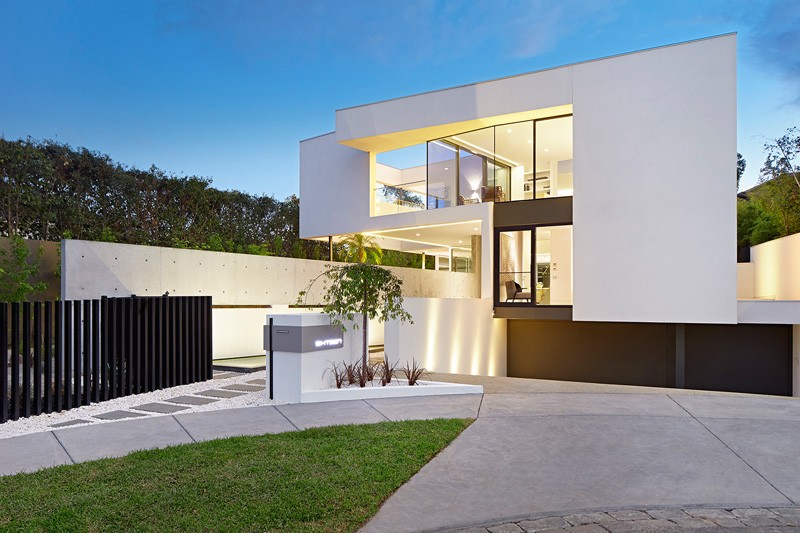 A well defined landscaped path leads you directly to the front door.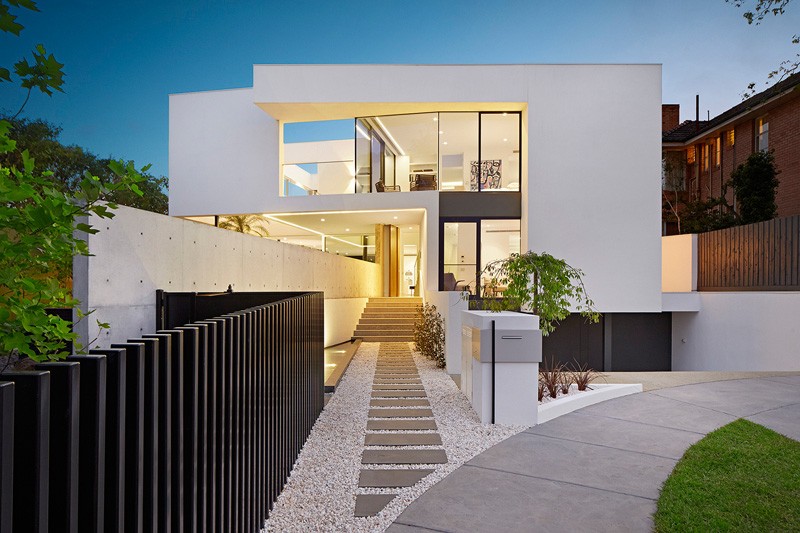 Outdoor living is key in Australian homes, here you can see a BBQ space with outdoor lounge.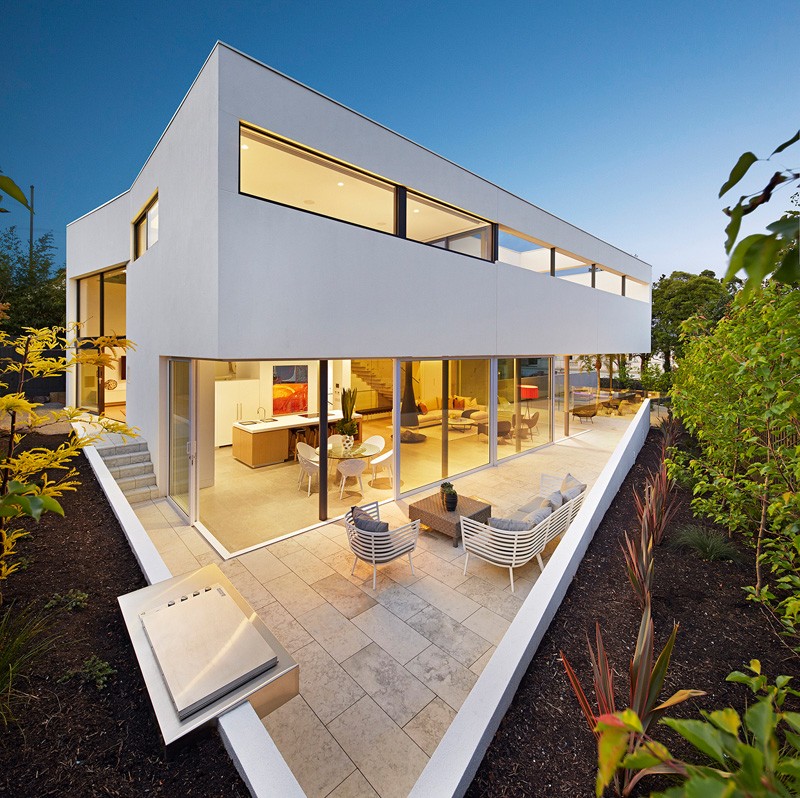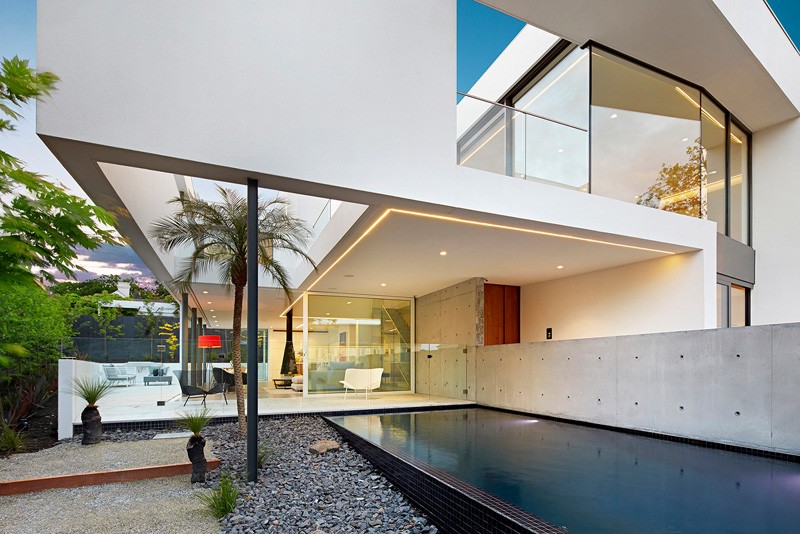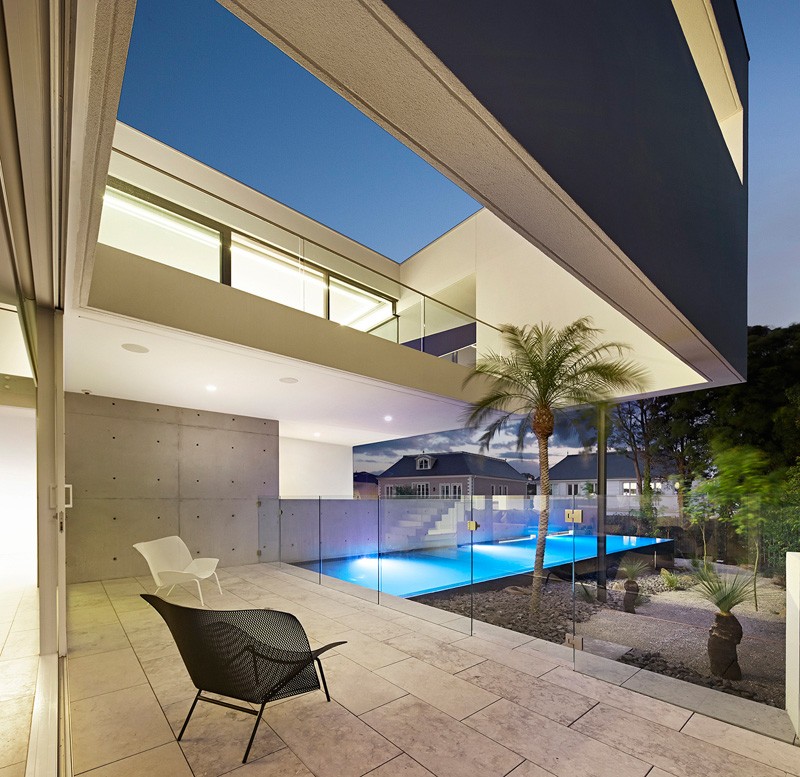 An entire wall of the living area is just glass.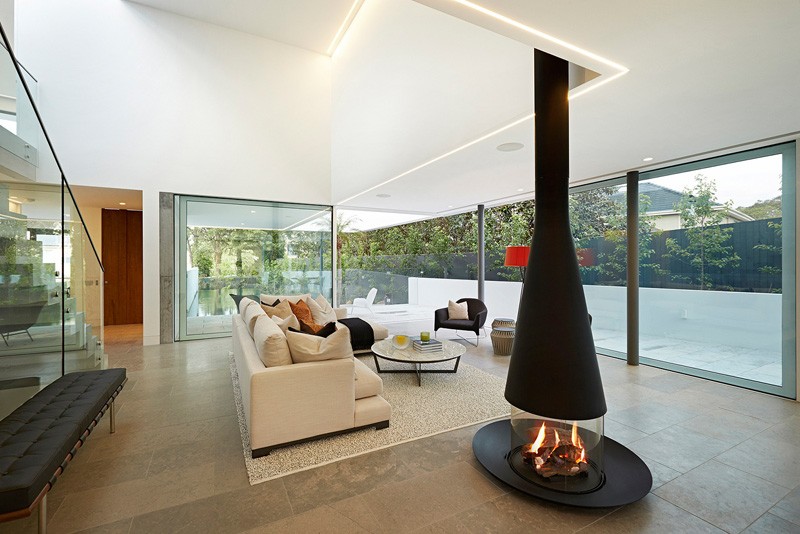 A stand-alone circular fireplace separates the living and dining/kitchen area.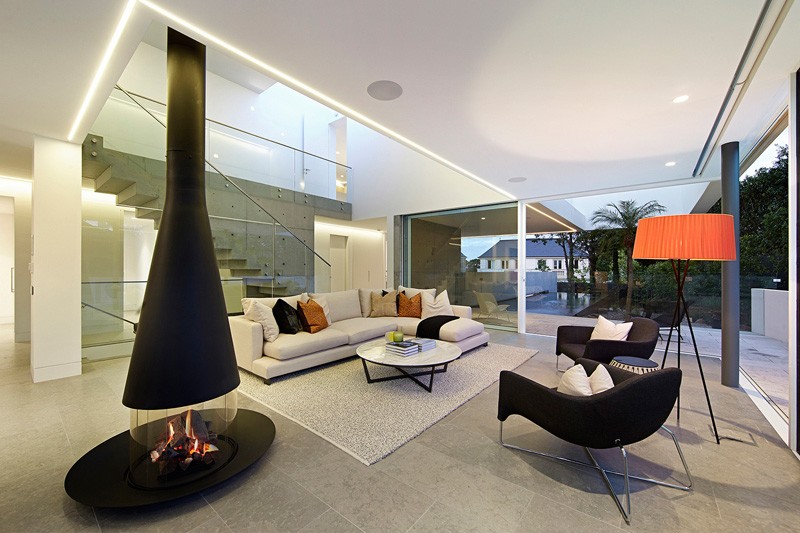 The dining area, off the kitchen, is very open to the outdoors.