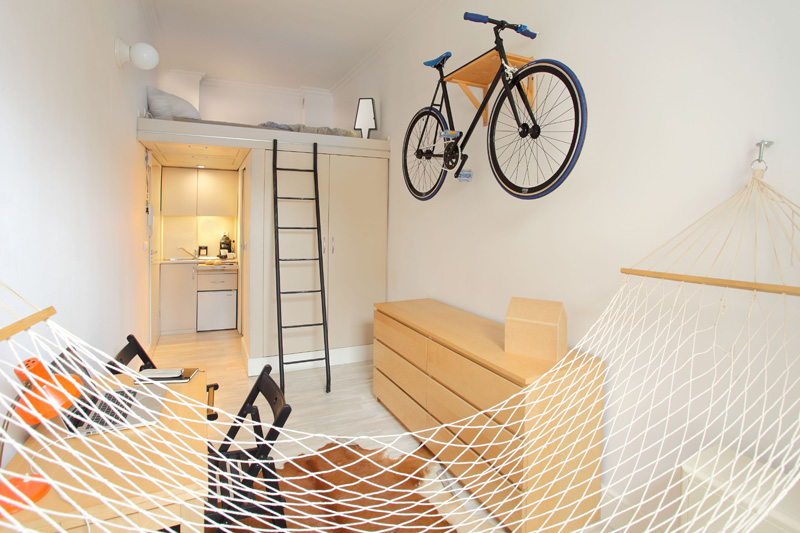 Szymon Hanczar designed a tiny 13 square metre (approx. 139 sq feet) apartment in Wroclaw, Poland, that he lived in for several years.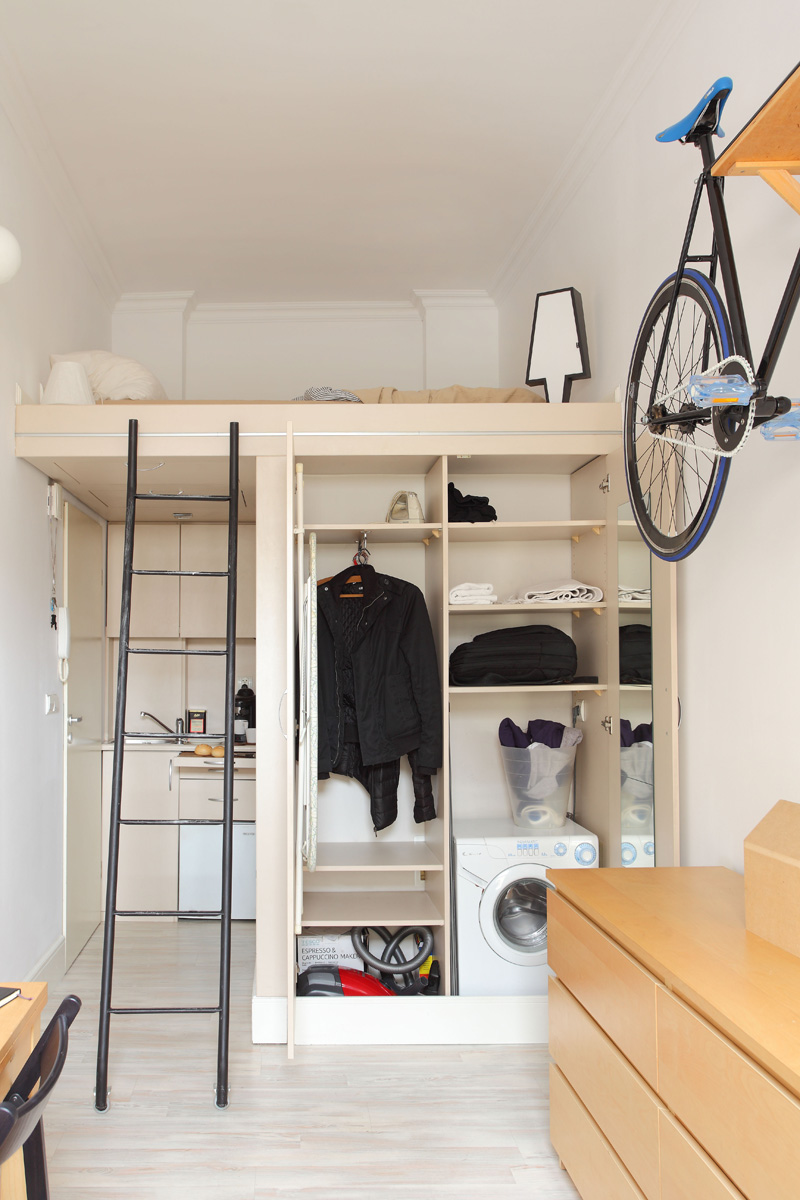 About the project
SMALL IS BIG…Or at least it might be. Here's an exceptional space which proves that 13 does not have to be unlucky, and 13m2 can accommodate everything a city maverick needs. Work, studies, going out with friends, concerts, exhibitions, cinema or eating out. Life in a big city absorbs so much that many young people are redefining the term 'housing'.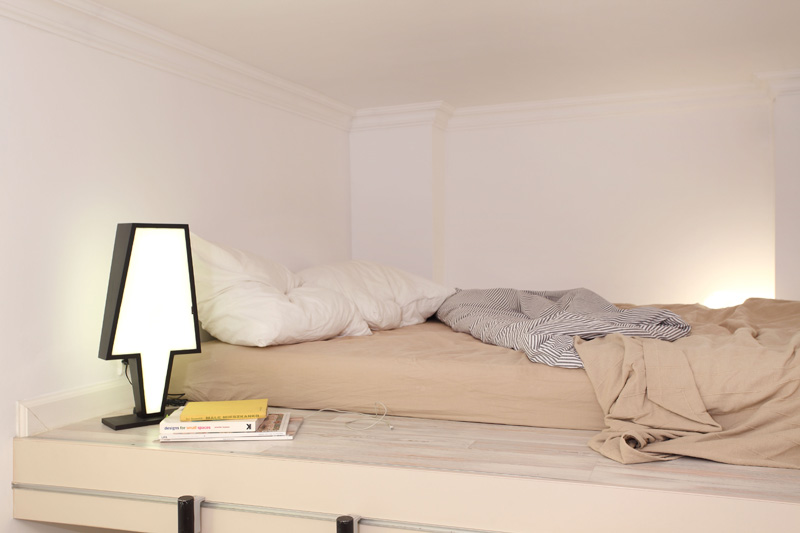 "For me, primarily it was a bedroom. Plus, let's say, a storage space", says Szymon Hanczar, a designer of the 13m2 studio flat where he lived for several years. "I didn't want a spacious apartment which would involve plenty of time to take care of. On the other hand – despite the small space – it was not my intention to give up comfort and functionality. So it was really a unique challenge."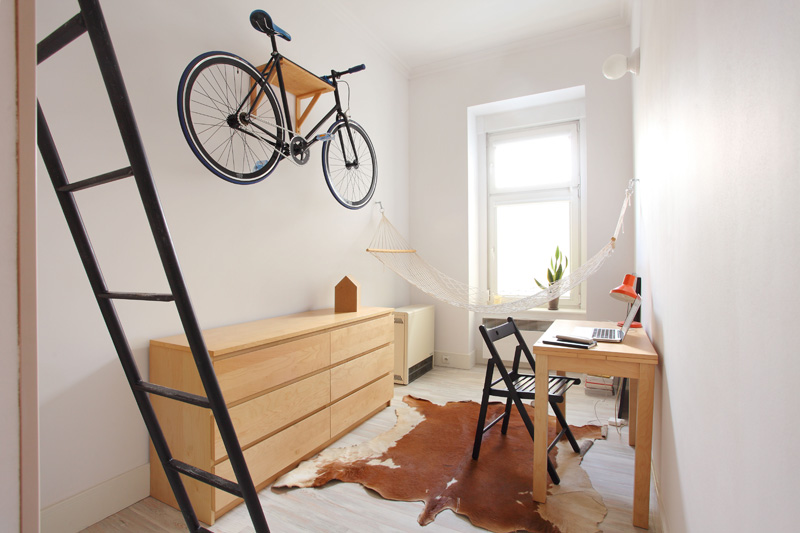 The effect that was achieved is unique as well. Thanks to the proper arrangements it was possible to fit a small kitchenette, a bathroom, a bedroom on the mezzanine and even a hammock for lovers of having their heads in the clouds. Of course – as it's a prime location for a city slicker – there is a bike space.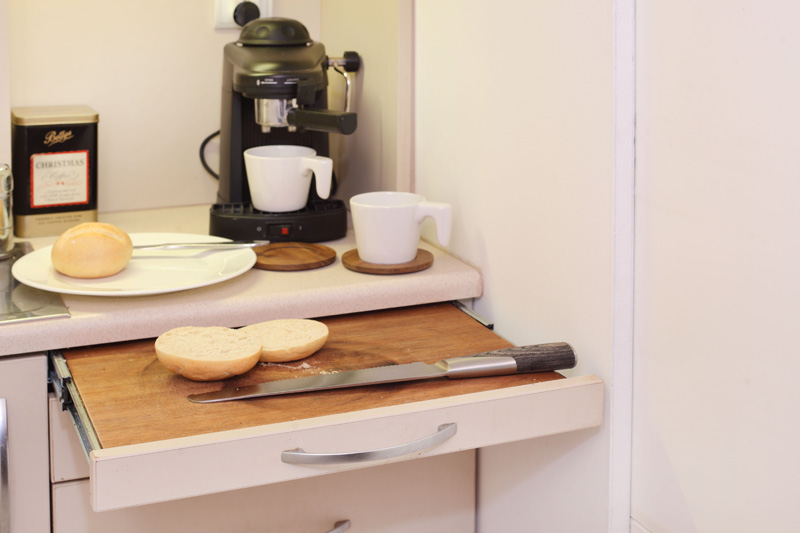 Everything is maintained in bright colours which visually expands the space. To break the minimalism there is a 'Young Poland' style leather carpet placed on the floor. All of this adds up to a welcoming, aesthetic and surprisingly functional space.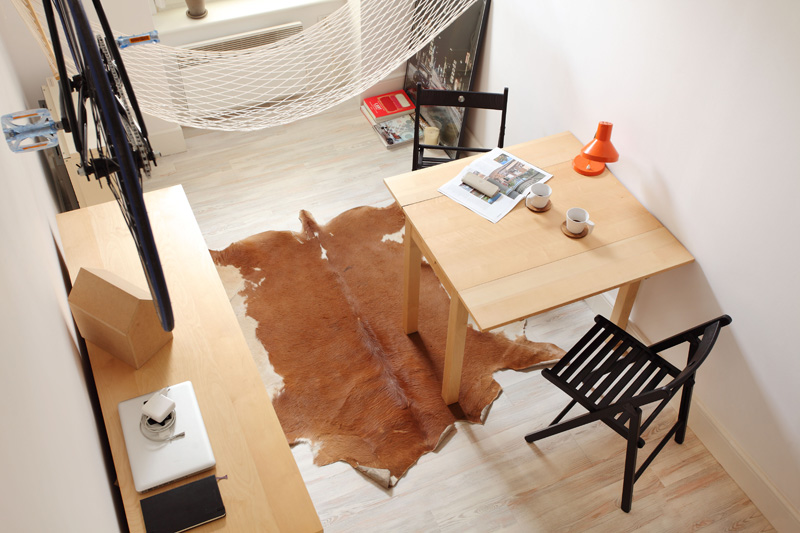 Design: Szymon Hanczar
Photography: Jedrzej Stelmaszek