Studio pha have designed T Lounge, a retail tea-selling store that features a central skylight. The store is located in the historic district of Prague, Czech Republic.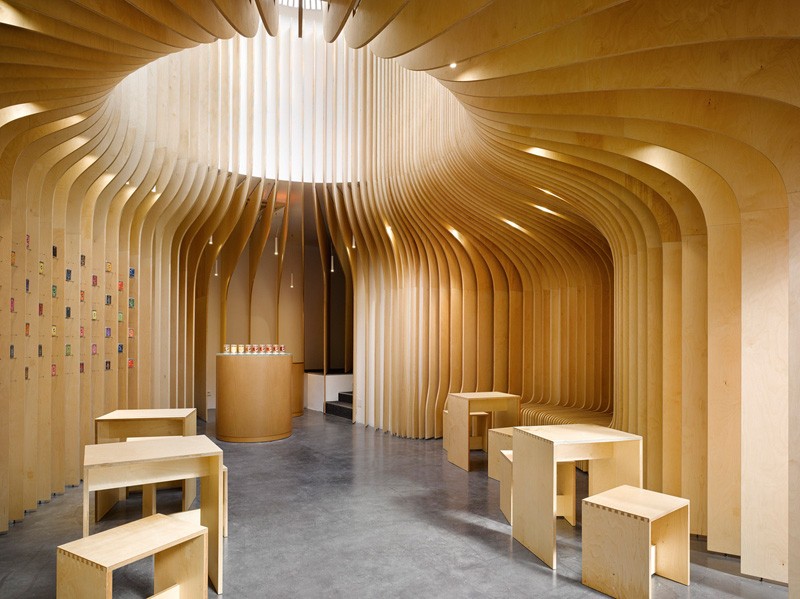 The designer's description
Presented work shows the tea-selling shop – commercial unit no.7 in the historic Prague passage, at present called Broadway. The default original space itself is quite narrow with ragged side walls around, but it has a wonderful central skylight – the round shaped glass vault. For us this element determines the whole space orientation and hierarchy, so the interior concept is based on it´s fundamental and inspiring effect.
Newly embedded wooden structure follows this centerpiece and creates the new order, giving the logic and harmony to the room, and separating it from the background facilities.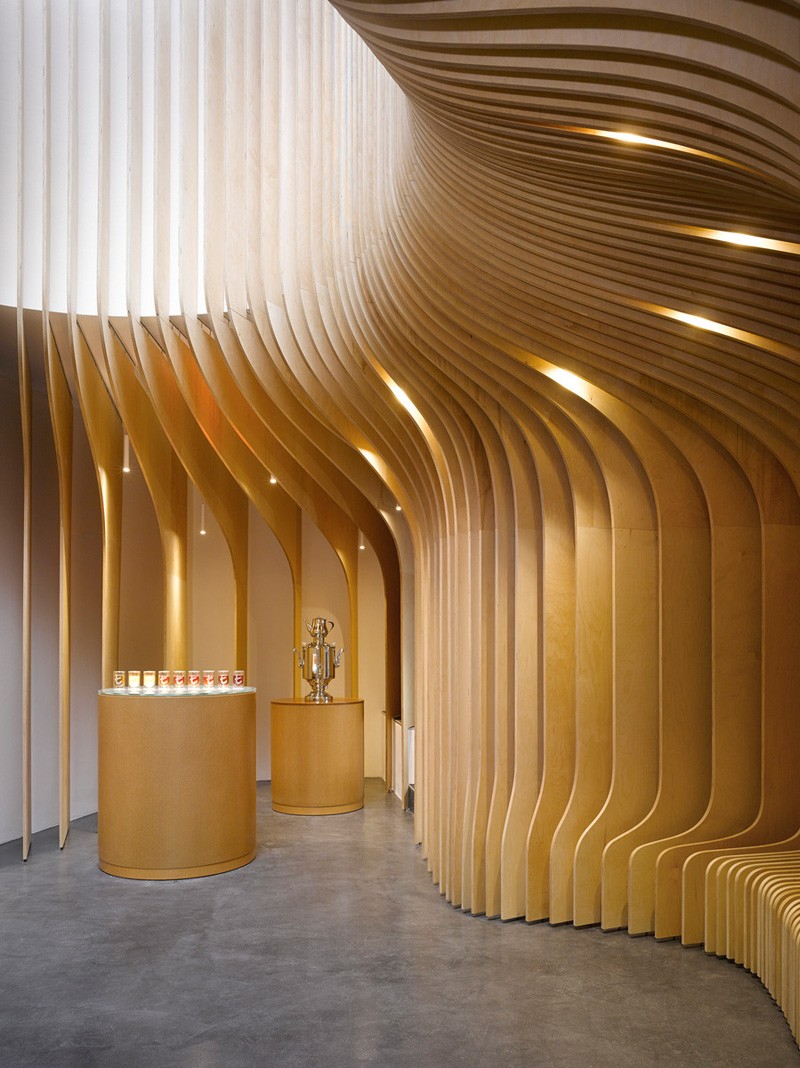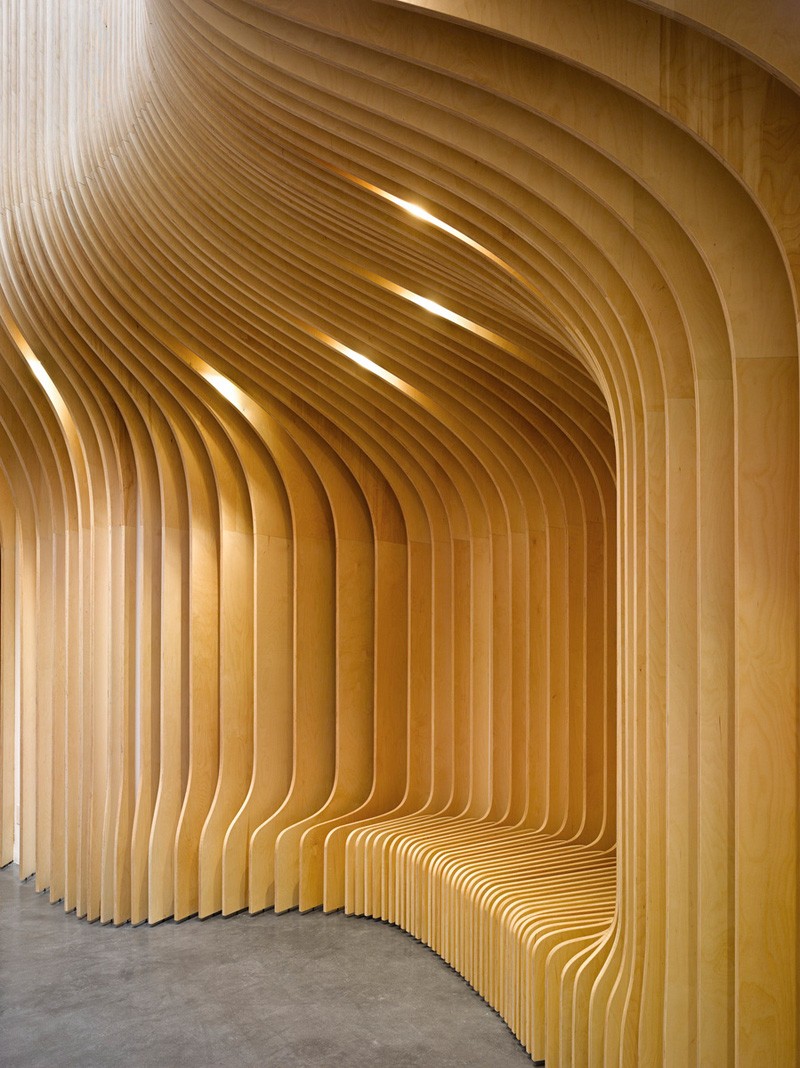 The structure grid not only defines the new space morphology, but solves the original dissected walls as well as the electro sockets, HVAC and other technical elements by hiding it.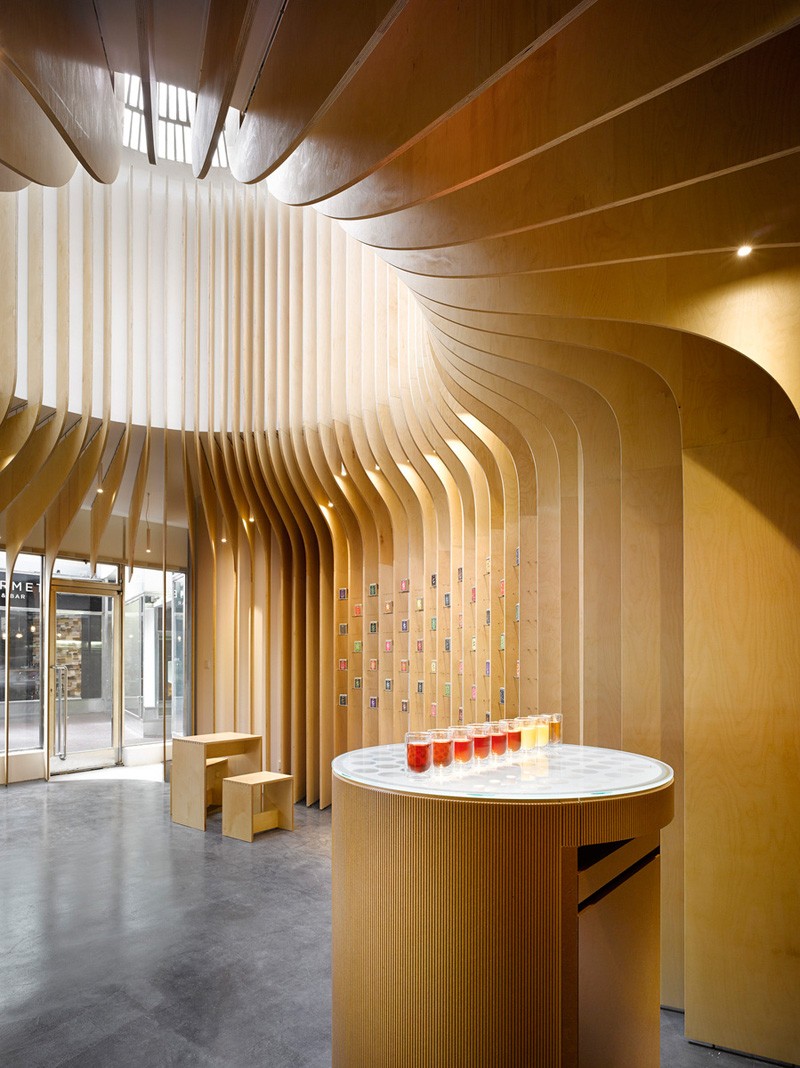 Wooden lightweight structure should evoke the symbolism of traditional tearooms and create acomfortable "zen" environment for tasting tea – the place for customers to enjoy the magic moment feelings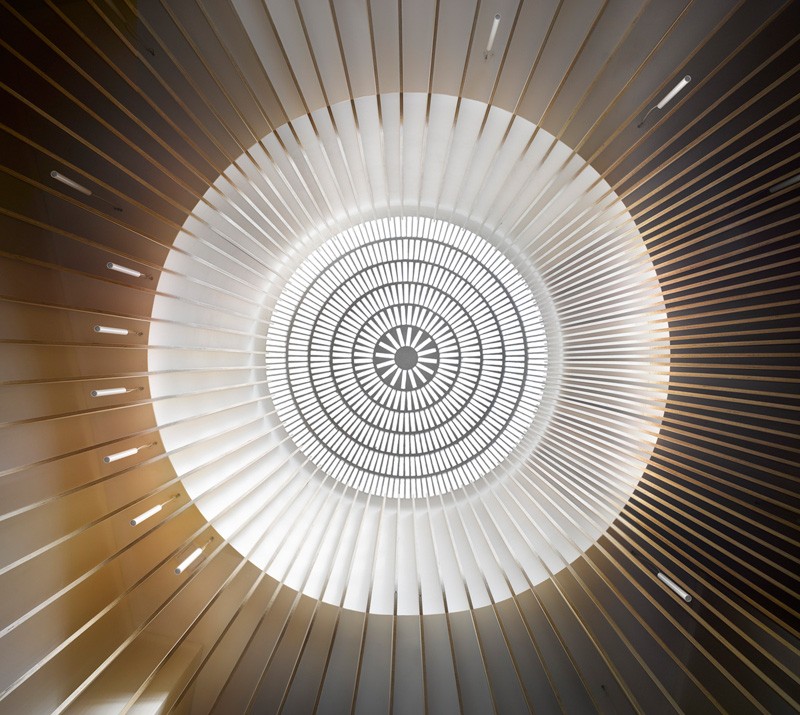 Design: Studio pha – Marek Deyl, Jan Šesták
Cooperation: Martin Vybíral
Contractor: Bernt Interiery
Building design: KPS stavby
Photography by Filip Šlapal