CUBE Architecten have redesigned an old store room in an office building into 't Park, a semi-public plaza in Amsterdam, The Netherlands.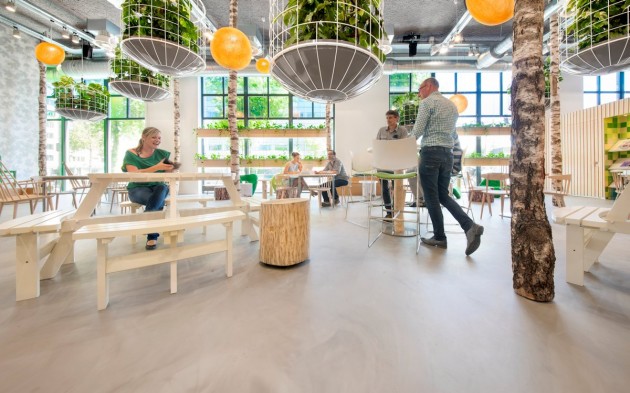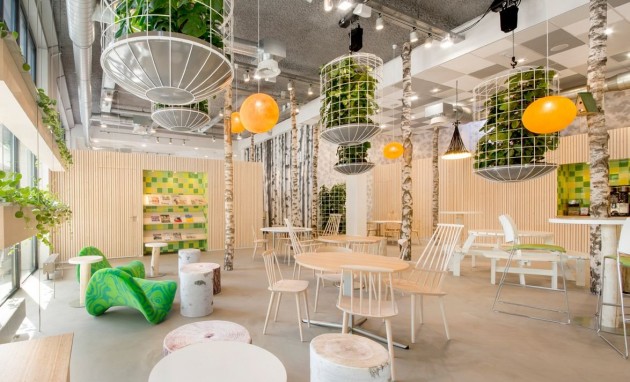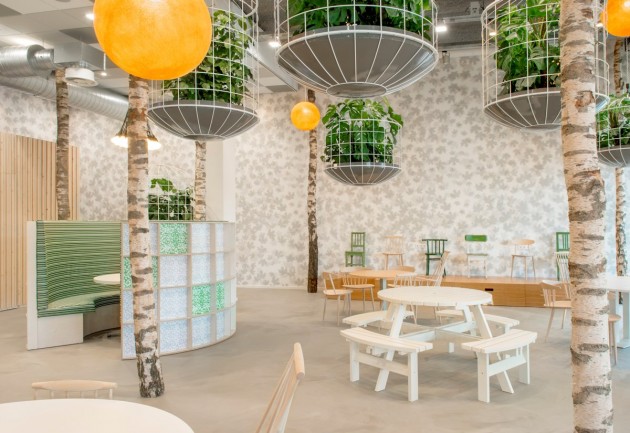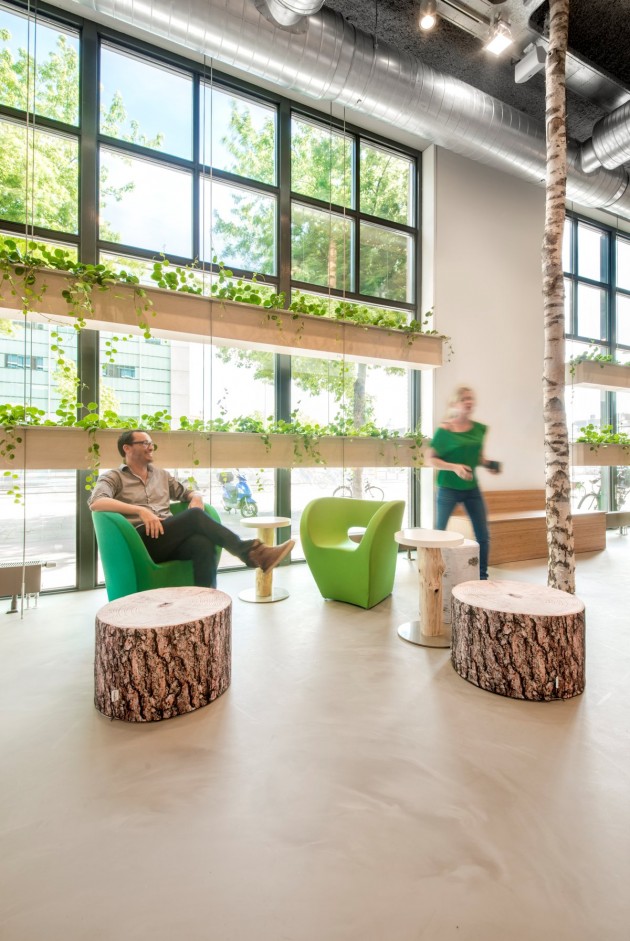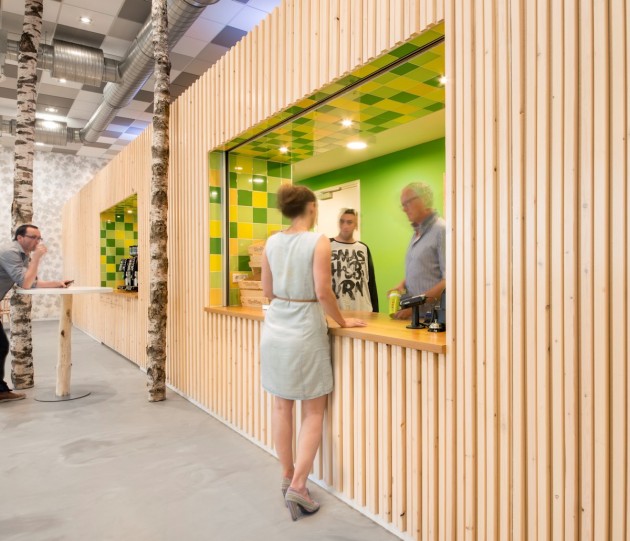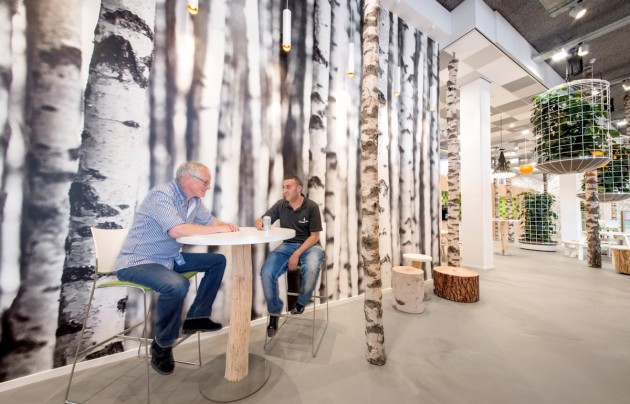 Project description
In August 2013 the City of Amsterdam gave the go-ahead for the redevelopment of an old store room under one of their offices on Jodenbreestraat in Amsterdam into a multifunctional plaza. This plan is part of the new flexible housing concept for their offices, which can be densified through realization of such plazas. CUBE is, after a closed competition, asked to develop this 530 m2 plaza. According to the City of Amsterdam it had to become an attractive area with an extraordinary appearance.

The semi-public plaza can be used for working, collaborating, meeting, or eating and drinking the organic coffee, juices and sandwiches from the bar. There is also the possibility for holding presentations and meetings. The more functional parts of the program are efficiently packaged in simple volumes in such a way that they form an open space for the plaza. The entrance area of the huge office building was redeveloped with a new reception desk and added to this new plaza to make a connection with the rest of the building.

By this we have added a space to the building with the peace and playfulness of a green park. Large different plant cages hang like a canopy between the real birch trunks. Along the large glass doors planters are hung that form a natural filter. On the walls a print of the shadows of the leaves was used, and the floor has a natural "outside look: with its gray / brown tones. The consistent use of the colors white, brown and green brings a certain calmness between the otherwise fairly random placed elements. The volumes containing extra spaces that are located as wooden sheds between the trees, have wooden slats of unequal thicknesses.

The real plants in the hanging cages, which from the beginning were an essential part of the plan and ensure good air quality and a green experience, were the biggest challenge in the design process. Initially we looked at an automatic watering system, but in the end we opted to hang them on 10 electric hoists that are normally just in theaters. Every 4 weeks they will be lowered to take care of the hydroponic plants.

Sustainability was one of the key principles and reuse is a part of it. We could reuse parts of the installations, and also for the furniture we went looking for used elements in the storage depots of the municipality. The pendant lights above the counter and some of the tables and chairs all come from here.
Design: CUBE Architecten
Photography by Yvonne Lukkenaar