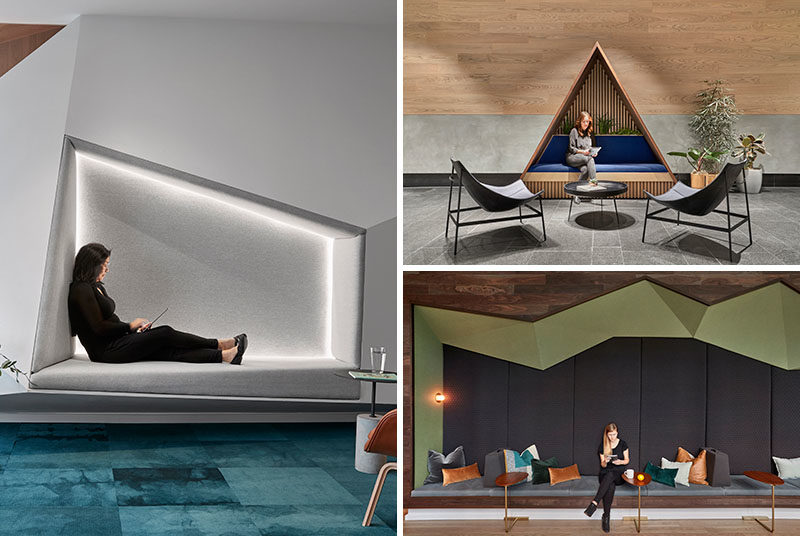 When Studio O+A were designing the Slack headquarters in San Francisco, they came up with some fun and interesting seating nook ideas for the modern office.
In the lobby, scattered tent-like wood structures with planters and upholstered seating, allow for short meetings or meditation.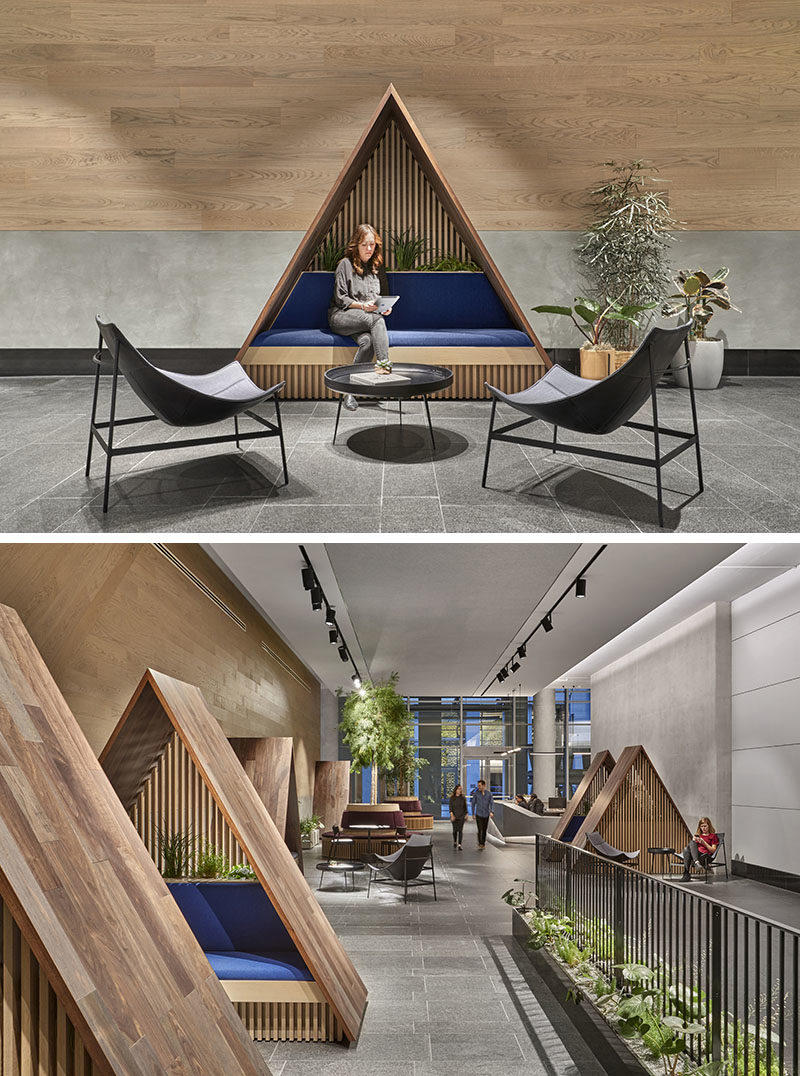 ---
On the 4th floor, wall seating has been included that evokes the sharp geometry of mountain peaks in contrast to the soft textures and sound-absorbing warmth of its upholstery.
---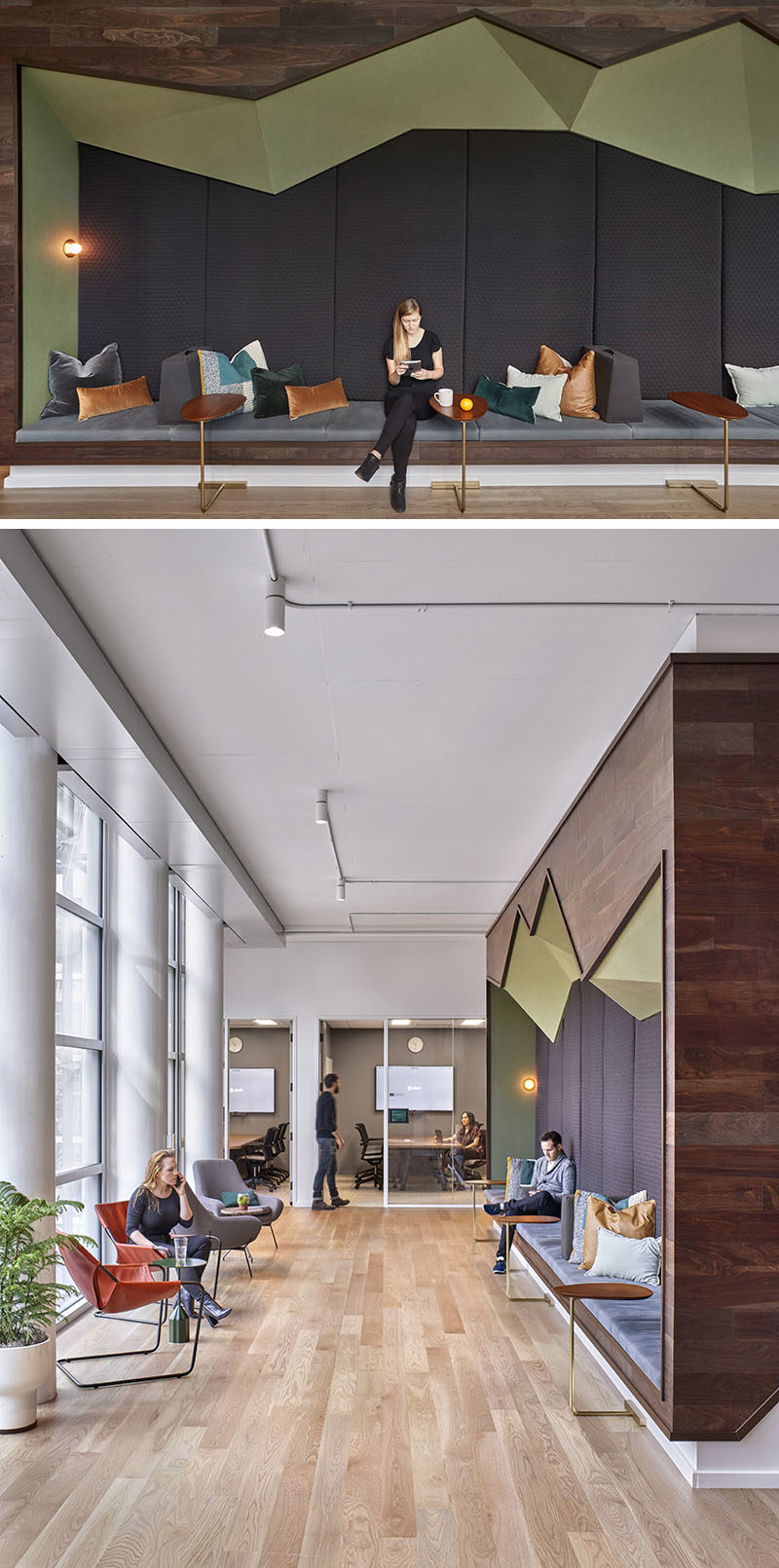 ---
The 9th floor is home to a seating nook has the appearance of being carved from a glacier, though it's warmer and softer than ancient ice.

Hidden lighting helps to define the shape, and provide an ambient glow for people using the space.
---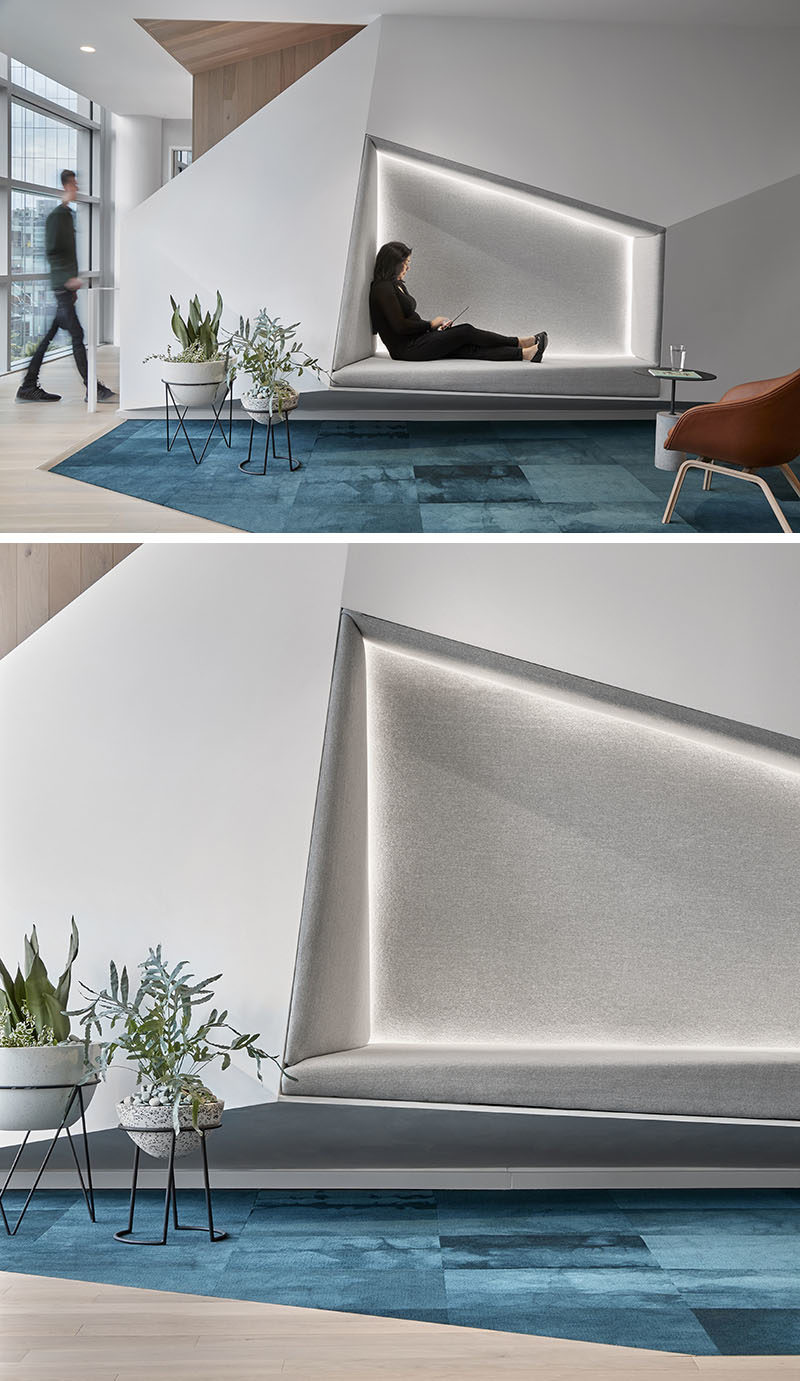 ---
Get the contemporist daily email newsletter – sign up here