Jon Mikulic, founder of Newline Design, has completed his own contemporary home, a renovated Victorian home that had to be flexible enough for a family lifestyle. The home is located in Armadale, a suburb of Melbourne, Australia.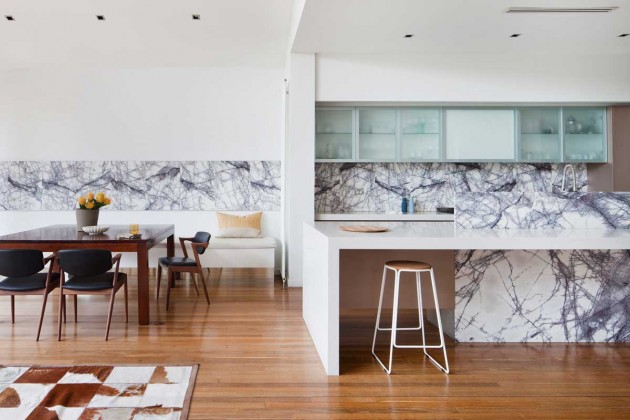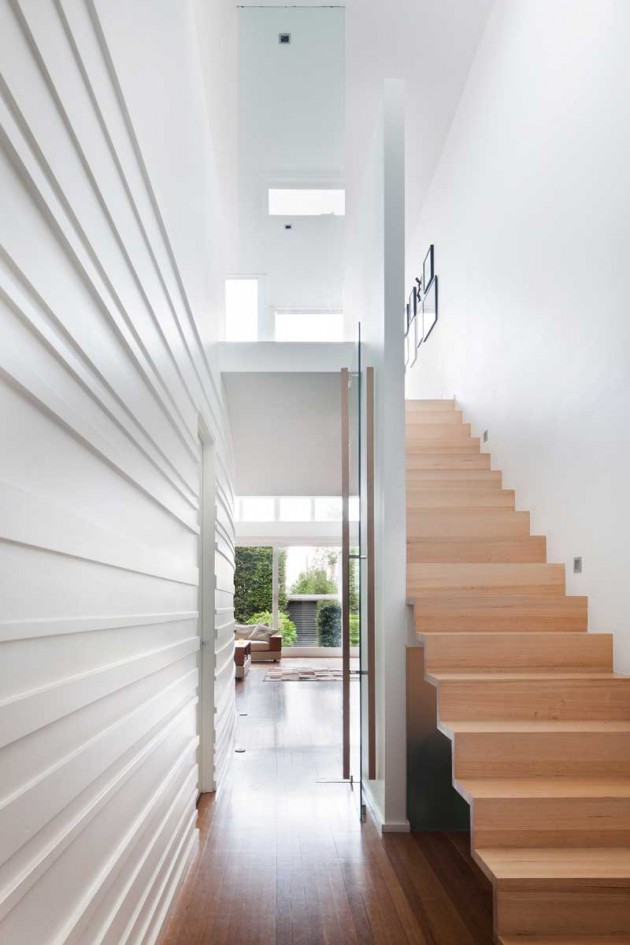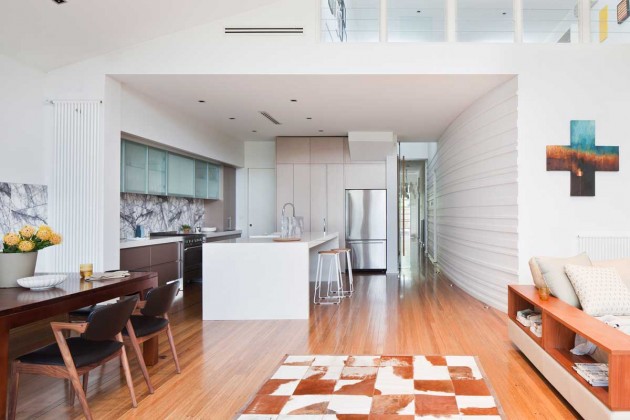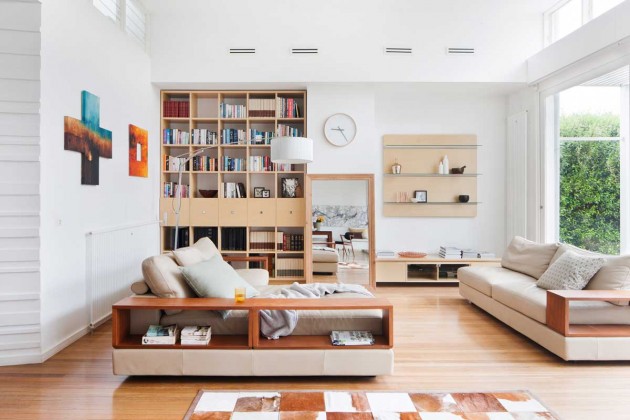 From Jon Mikulic
The Armadale house and indeed any house where you are your own client is as difficult as it gets.

The house was a dilapidated weatherboard Victorian and was in a disastrous state when we bought it.

Amputation was the first procedure required – everything except the first two rooms were knocked over. Demolition of the entire site would have been far more economical but it was never on the agenda and goes against my grain.

The design brief was "fluid" for want of a better word – put family first with all the basics covered.

The layout needed to be flexible enough to cater for partner working from home, kids, dogs, get away spaces and entertainment – both frequent and large scale.

The standard gun barrel corridor running down the centre of the house with rooms either side was not going to cut it.

The first insertion was to create an entry vestibule allowing access through an west facing door rather than opening the front door and seeing straight through the house. The twee gate to front door path with parterre garden either side was out!

With the help of landscape designer Rae Jones Evans the entry to the front was pulled to one side and the "bento box" garden design introduced with feature raised central garden bed containing four glorious Japanese Maples.

Once you enter the glass box entry vestibule the transition into the house is now far more relaxed. The feature central light fitting and the deliberate opening up of the front two rooms, to work across the building as one open space, act as study and showroom.

This layout can be transformed at any stage to form a study and formal lounge with fireplace. The balance of the original home became an easy conversion into two bedrooms.

The rear addition needed to open up as you walked down the hallway to the rear (north) end of the house – both horizontally and vertically.

The introduction of a curved wall opened up the hallway and transition into living area, with the views into the north facing garden. (horizontal transition)

At the same time the view opened up vertically to the second storey retreat and deck areas.

The essence of all living areas to me is a function of light and interactiveness. The kitchen, dining, living and outside spaces blend with one another whilst still enable these areas to have their own identity within the space.

The ability of the living area to open completely into the outdoor was essential.

The garden area is simple yet inviting, the paved car space is multifunctional yet not glaringly obvious.

Our house in Armadale needed to be "our house". We needed to stamp our mark. Armadale is open, flexible, interactive, light and fun.
Design: Jon Mikulic | Newline Design
Photography by Shannon McGrath