Portland-based studio, Revolution Design House, have created the Boxcar Bench, which was inspired by their much smaller tabletop Boxcar Planter.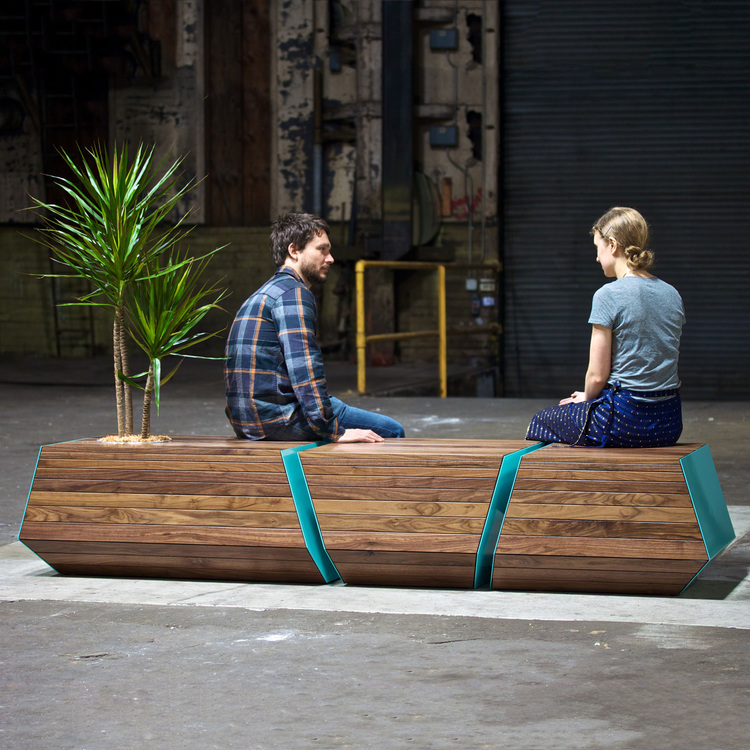 From the designers
The indoor/outdoor bench holds on to all the design details that made the original 13" long Boxcar planter set so successful: modern form, high quality materials and expert craftsmanship.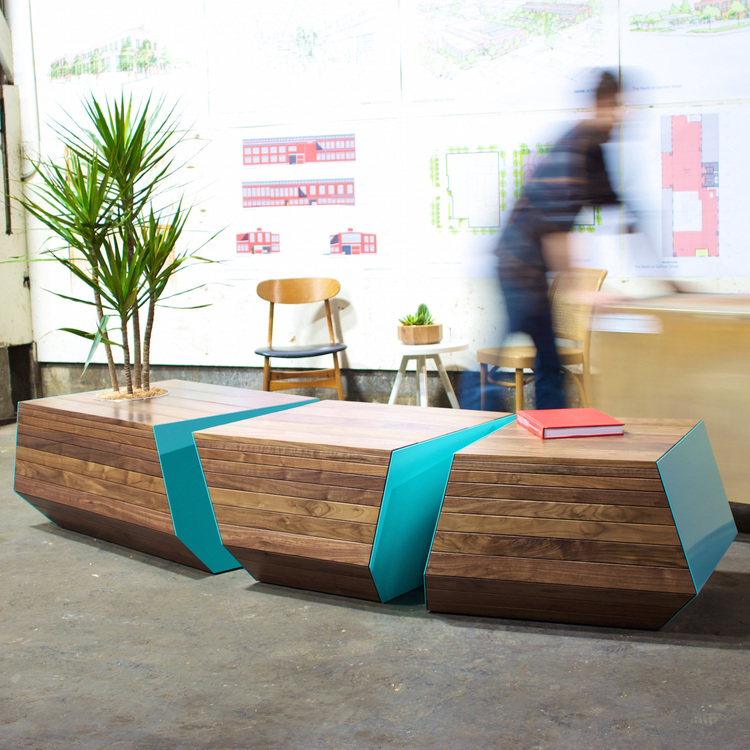 The blue powder coated steel ends and walnut slats are attached to an endoskeleton without any visible hardware, and the stainless steel planting pot sets off the plants within.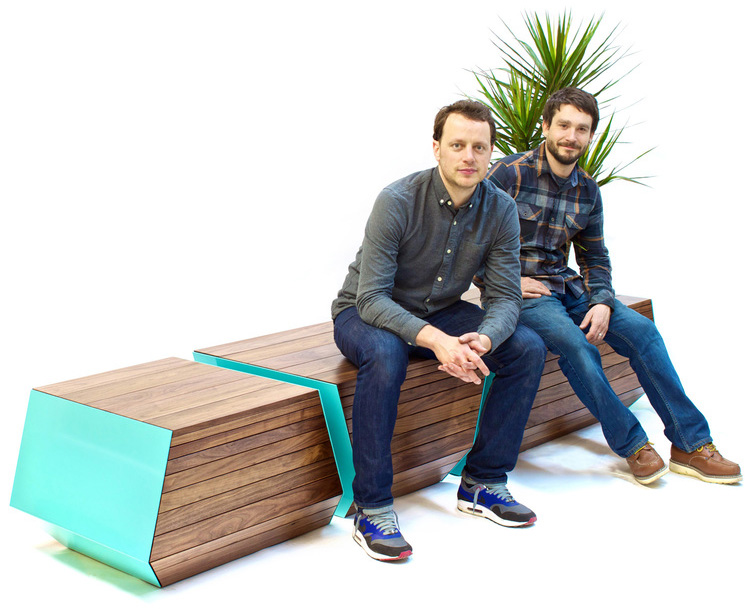 The Boxcar Planter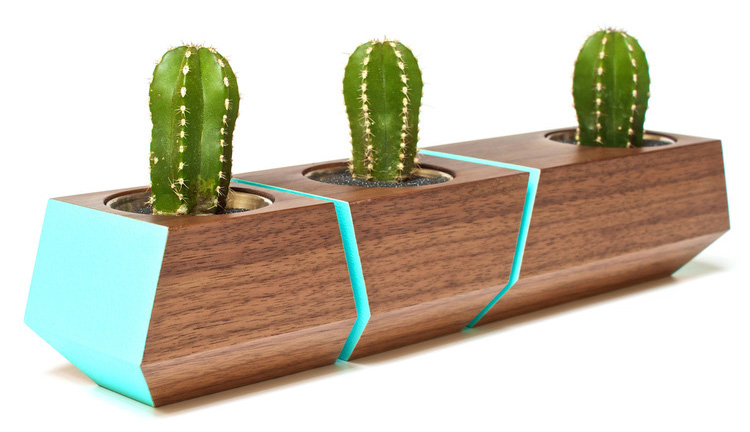 Design: Revolution Design House