Architect Robert M. Gurney designed the Buisson Residence overlooking Lake Anna in Virginia.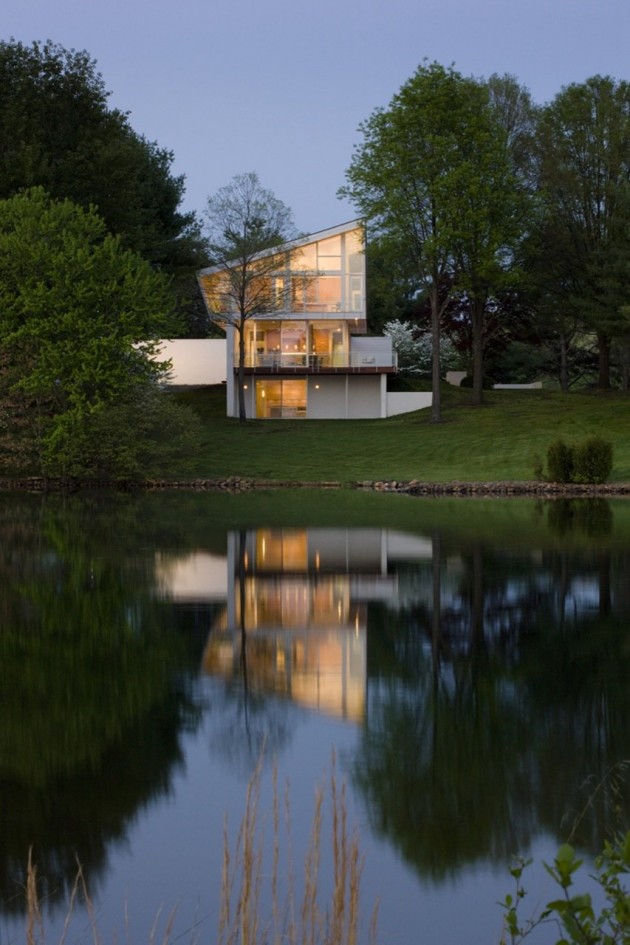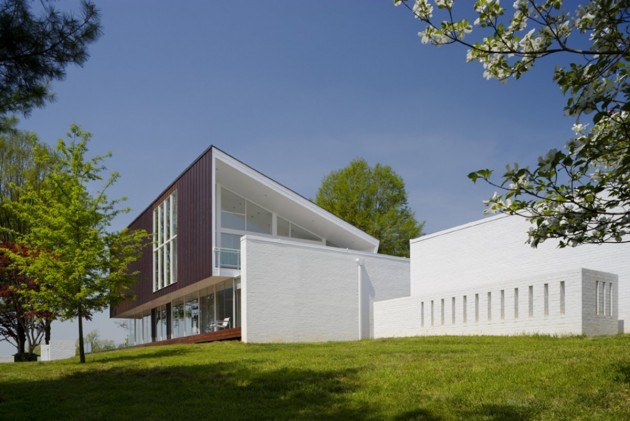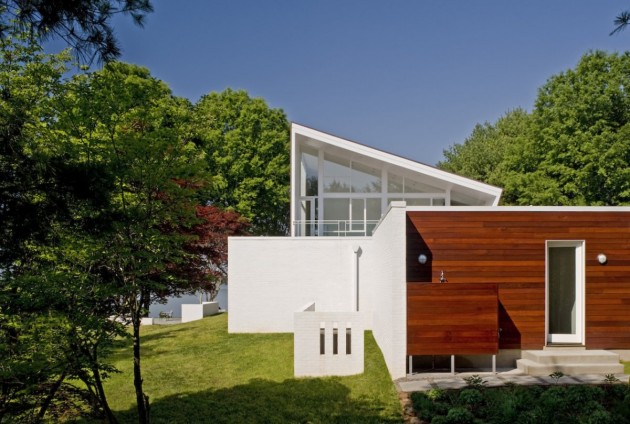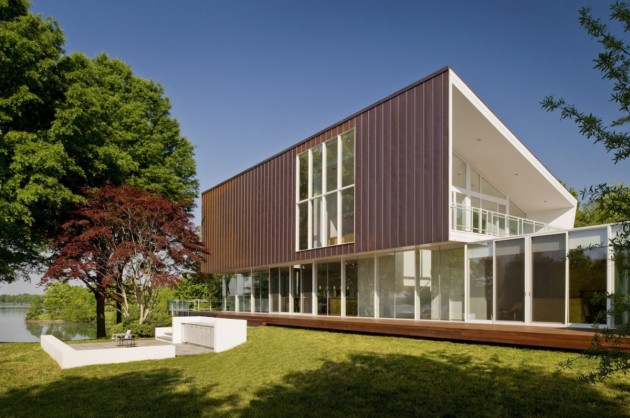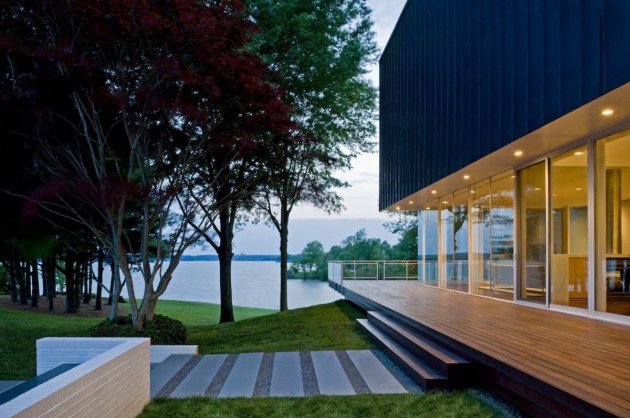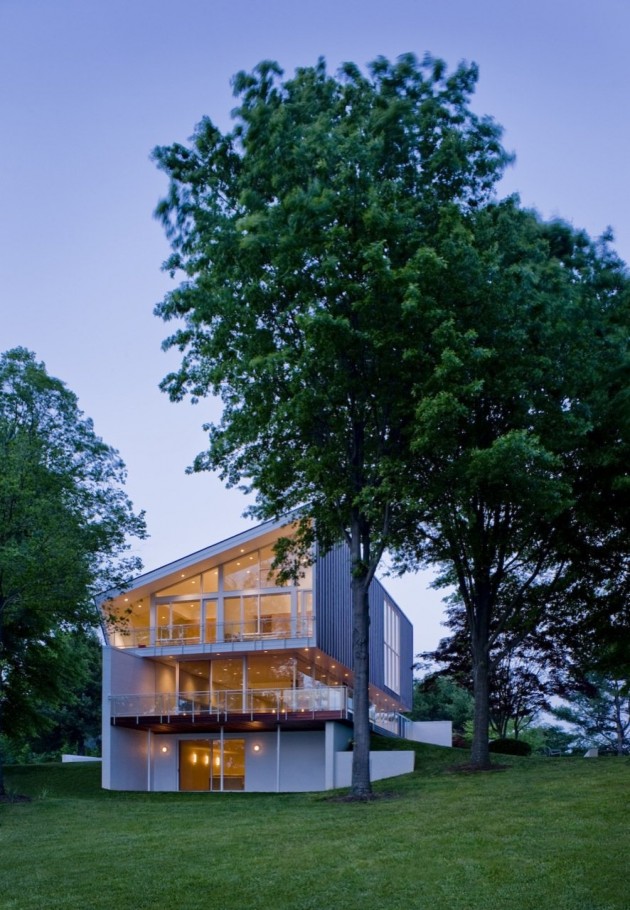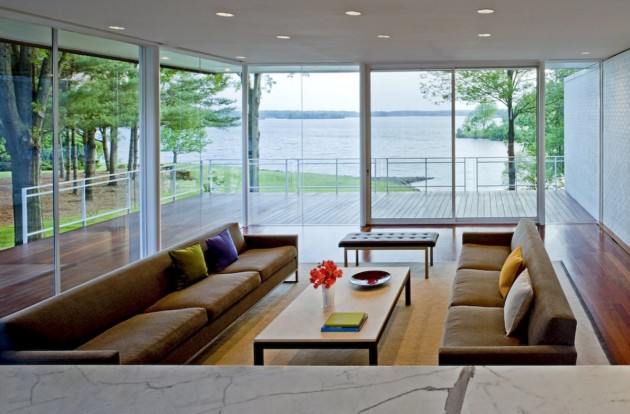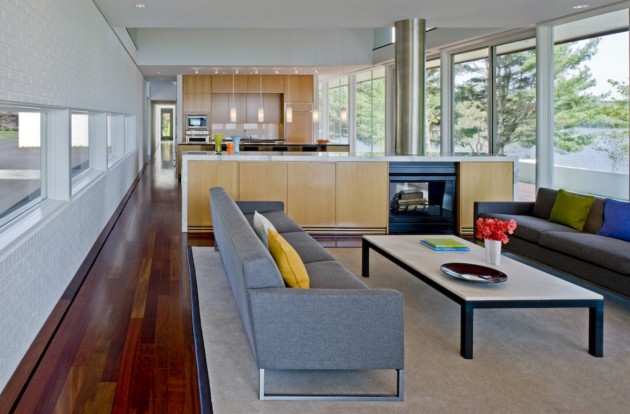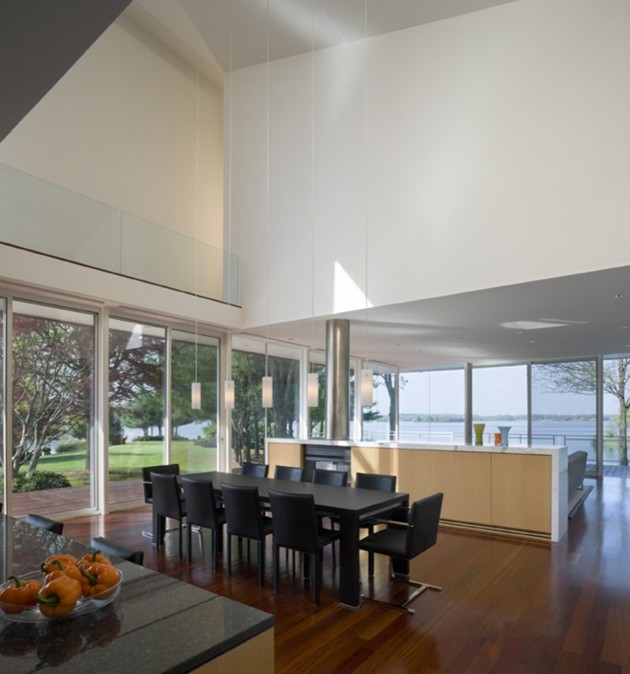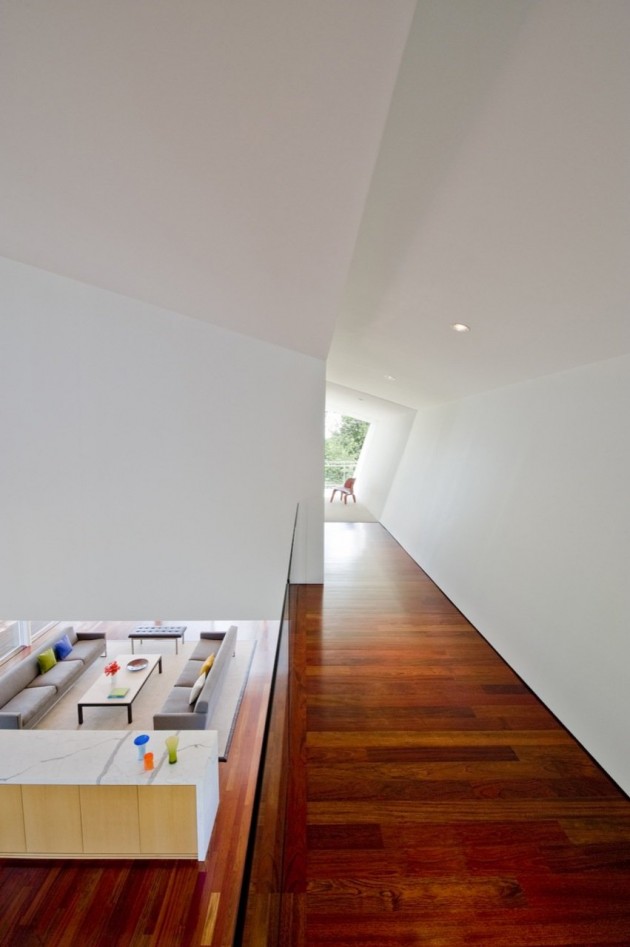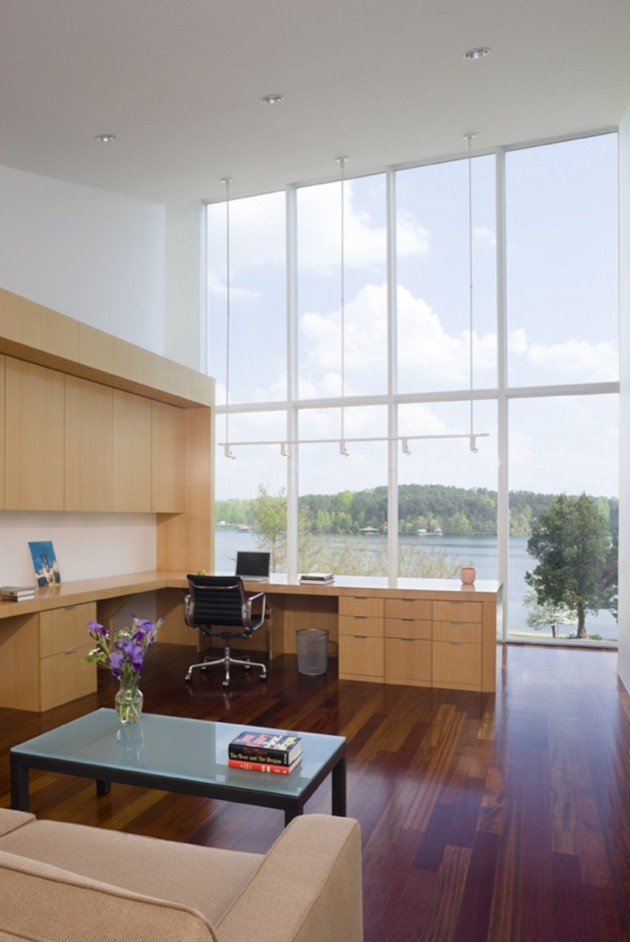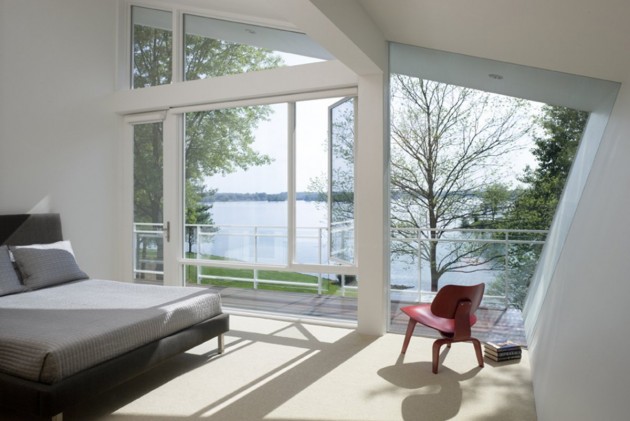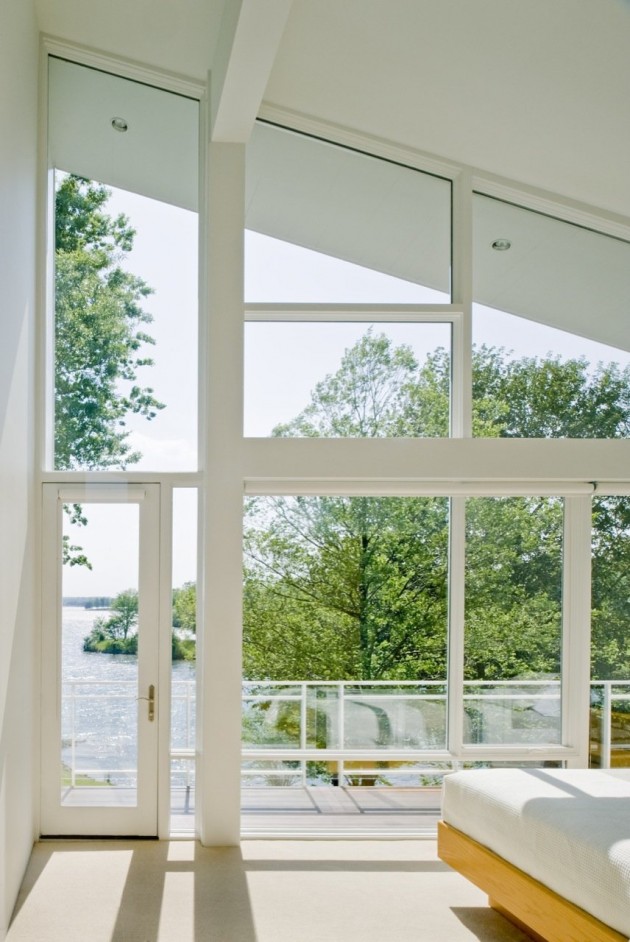 Project description
The journey down a winding road and through a pine tree forest ends at the Buisson Residence. Situated on a grass knoll and commanding views of Lake Anna in Central Virginia, the house emerges as a long, white painted brick wall with a copper clad volume cantilevered above the wall.

The primary organizational elements for this residence are two "L" shaped brick walls connected by a glass enclosed bridge. Mahogany clad walls combine with the smaller "L" to provide a service volume while glass walls combine with the larger "L" to create the primary living spaces and to provide southern and western views toward the lake.

The experience of arrival and the wall are intertwined as the wall establishes a threshold between the pine forest and views toward the lake. Entrance to the house is through the wall and into a space that divides the program of the house into public and private realms.

The entry, living and sleeping spaces are arranged linearly to maximize lake views and to take advantage of the southern exposure. Large overhangs and sensored motorized shades combine to limit heat gain during the summer while allowing the sun to penetrate deep into the interior during the winter.

The second floor roof and exterior walls are wrapped in copper with fully glazed east and west walls inset from the ends of the copper volume. The glazed wall at the east end provides an abundant and high source of light into the double height entry hall while the glazing on the west end provides light to two bedrooms and views of the lake.

A single, large punctuation in the southern copper clad façade allows views from a second floor office. The sloping roof and canted front wall are designed to deflect fierce north wind and shed water from intense storms. The geometric volumes are connected to the landscape both by the views from the interior and accessibility to the outdoors.

Throughout the project detailing is minimal and precise. The spaces are ordered and there is a juxtaposition of solidity and transparency. The rigor of the design, the linear organization of spaces and the continuous presence of the wall provide a sharp and intended contrast to the irregular beauty of the landscape beyond. It is this contrast between an ordered human dimension and an unstructured natural condition that elevates our understanding and appreciation of both.
Architect: Robert M. Gurney
Photography by Paul Warchol and Maxwell MacKenzie