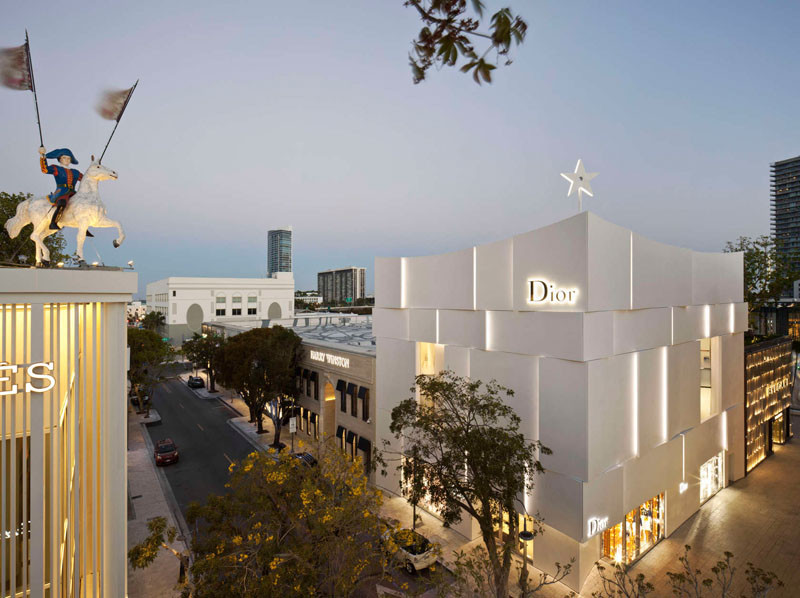 Commissioned by French luxury goods company Dior, architecture firm Barbarito Bancel Architects was asked to design a building for their new boutique in Miami, Florida.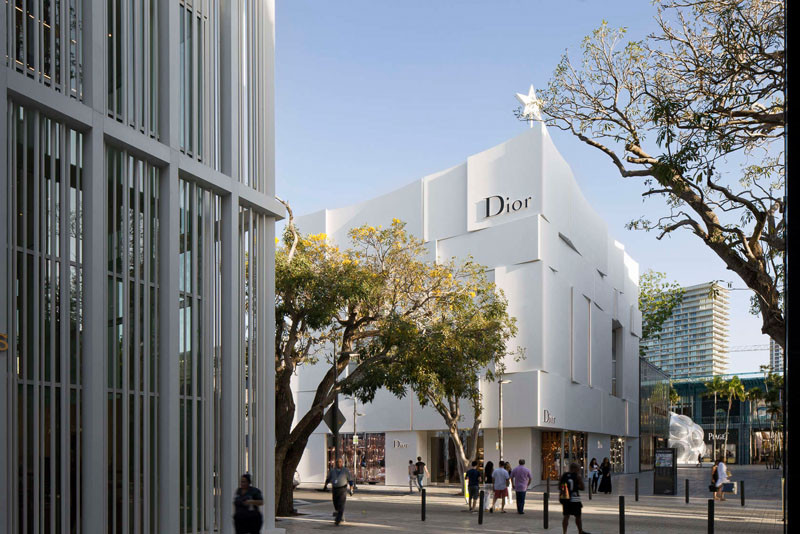 ---
Haute Couture and architecture merge together in the design of the facade, with its curved panels, that have been inspired by the pleats found in skirts and dresses.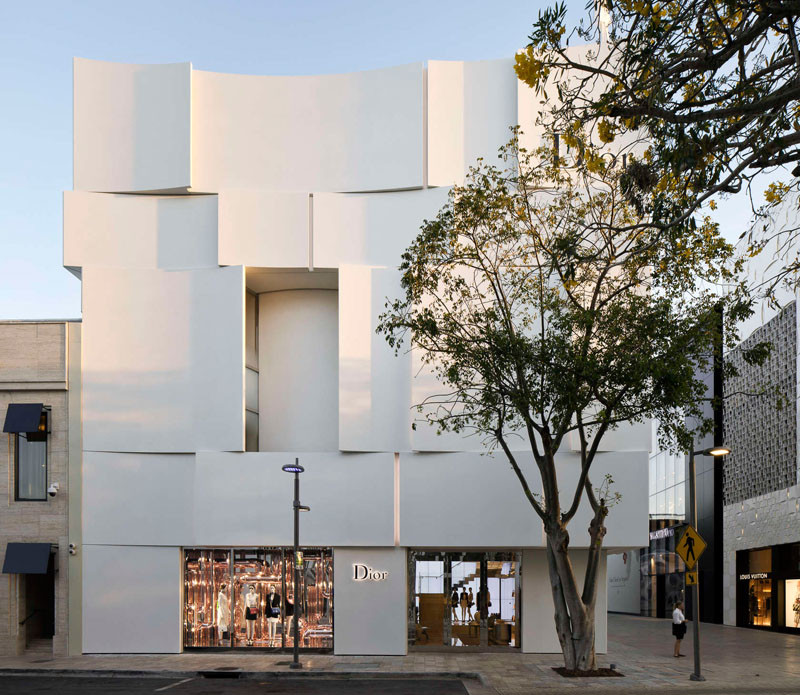 ---
The smooth and delicate facade is made from ultra high-density concrete and a marble powder.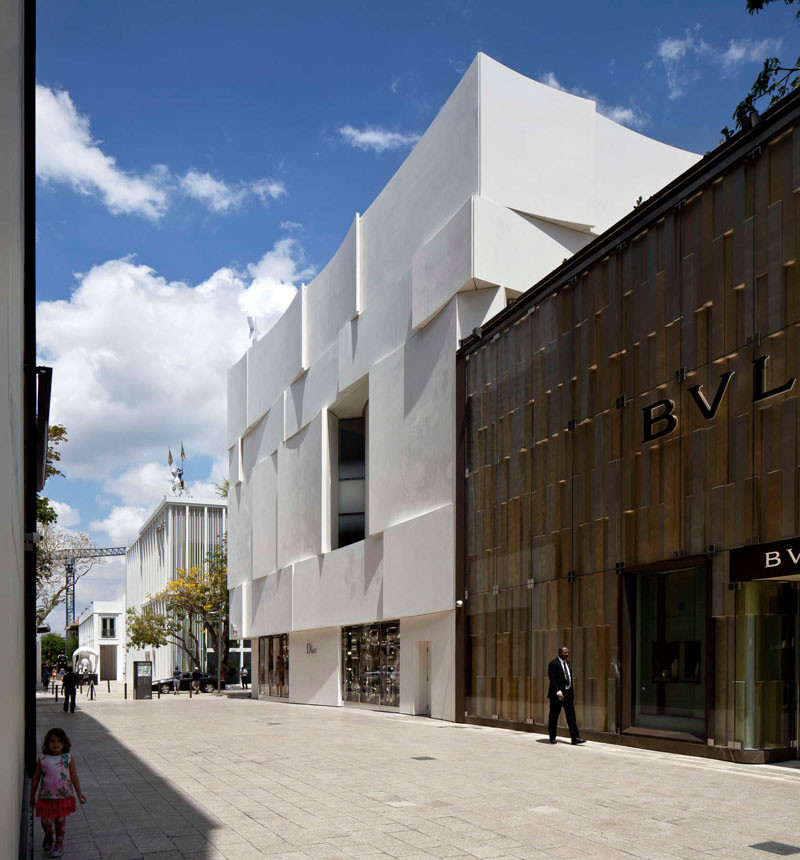 ---
The architects were also influenced by the inspirations of Miami, images of sun and beaches, along with an idea of dynamism, youth, and contemporary design.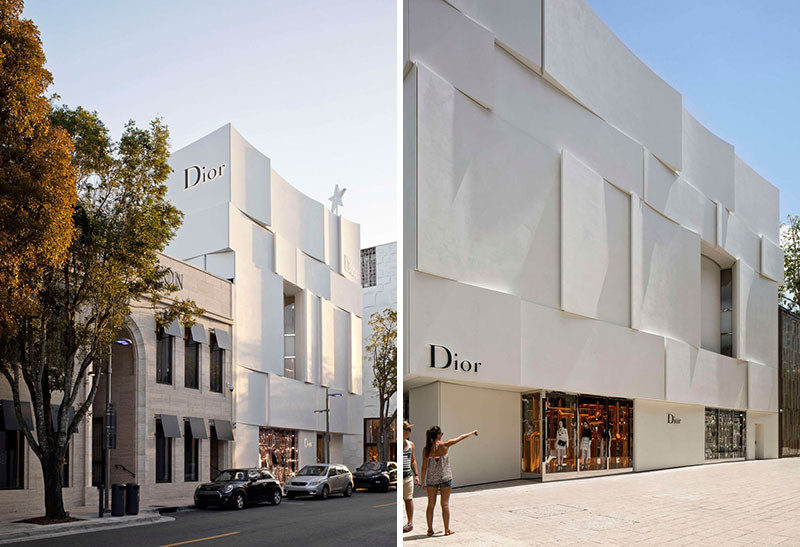 ---
At night, the building is lit up, with lighting appearing from the 'cuts' of the facade.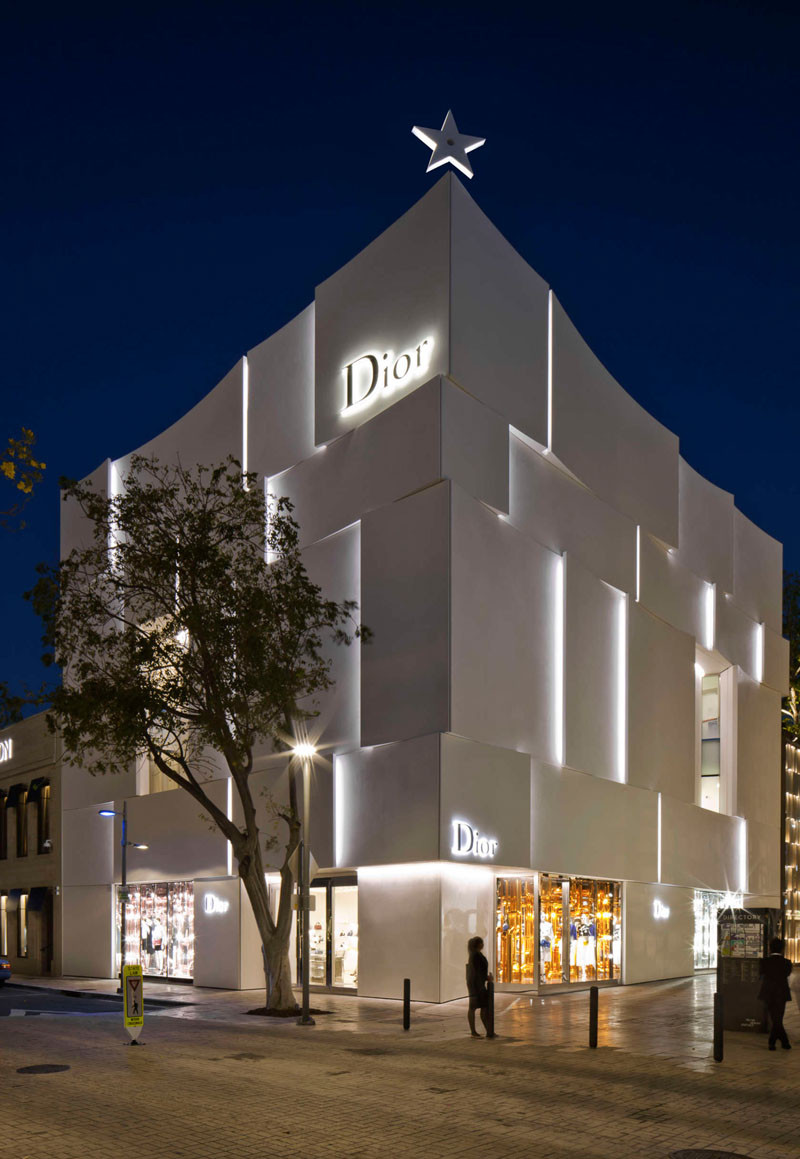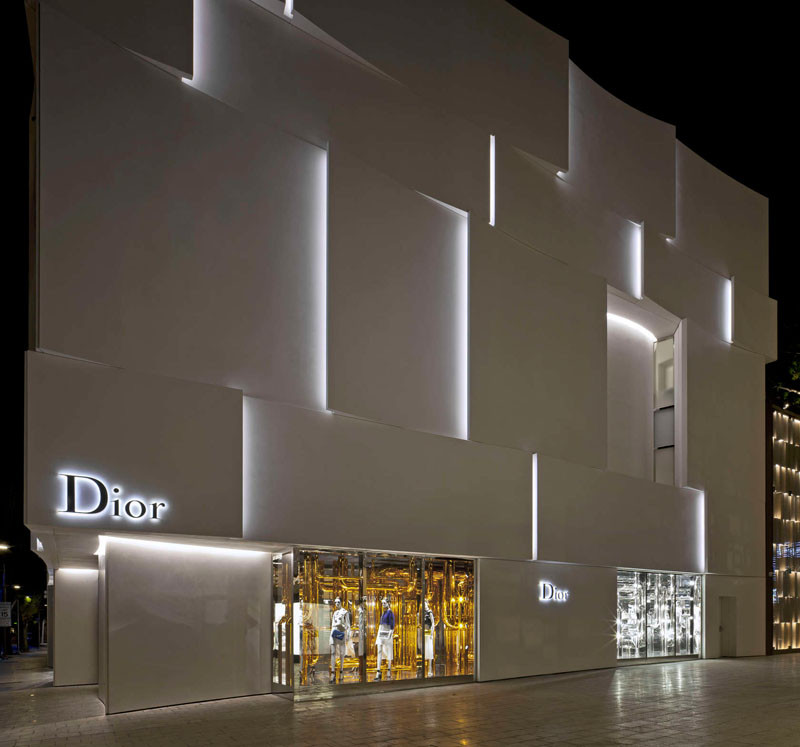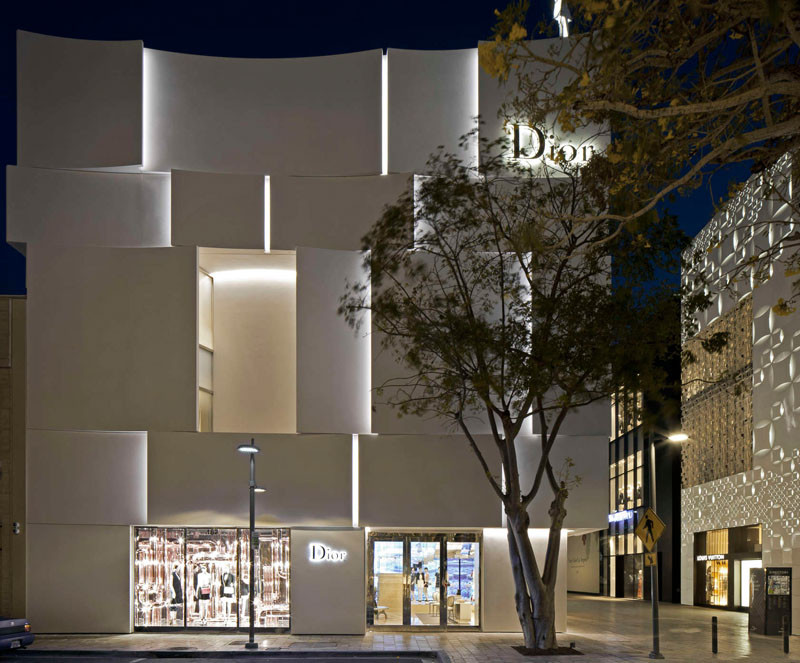 ---
Not wanting to appear as an institution or a museum, the design has generous shop
windows that are visible when walking past.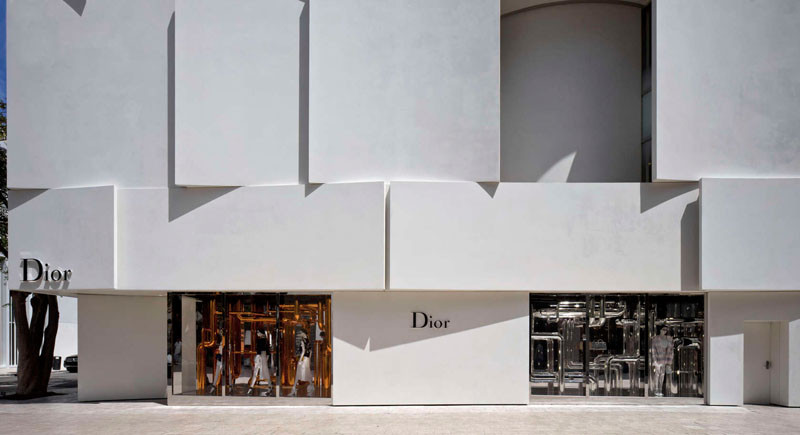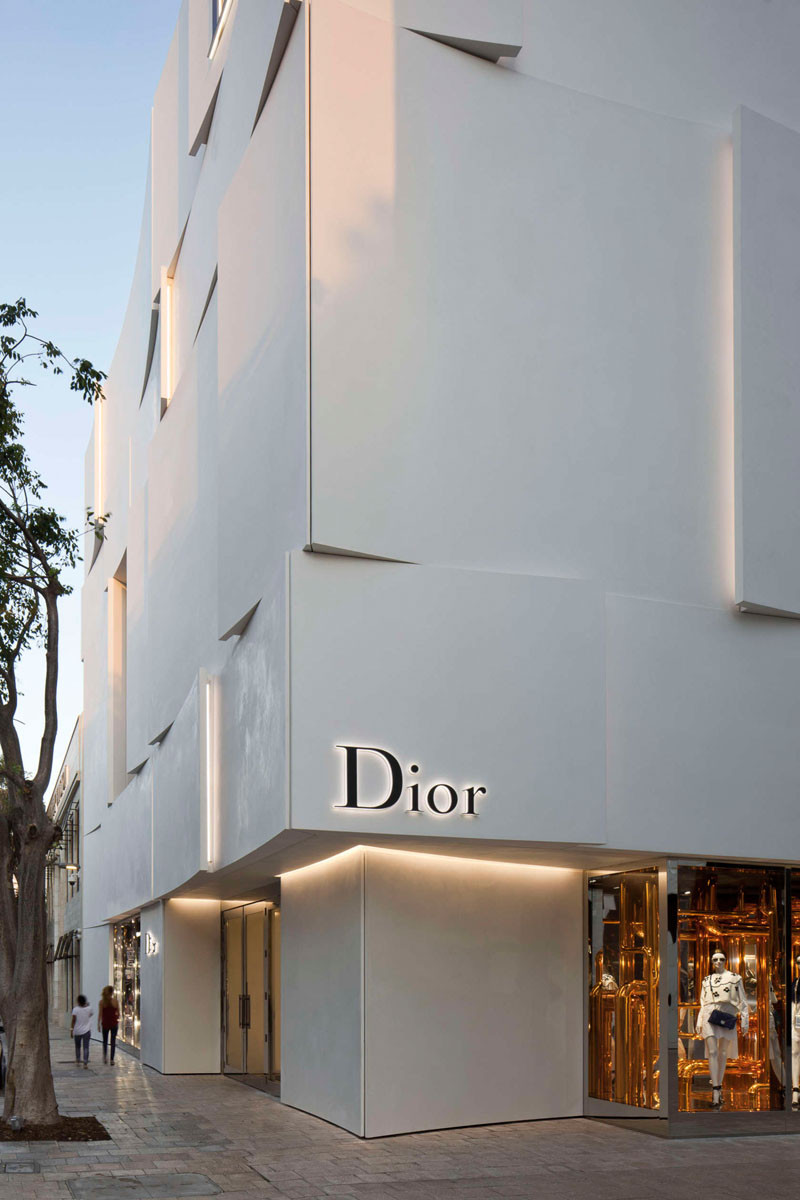 ---
Upon entering the boutique, you can make your way up to the rooftop terrace, where you can enjoy the view and relax after a busy day shopping.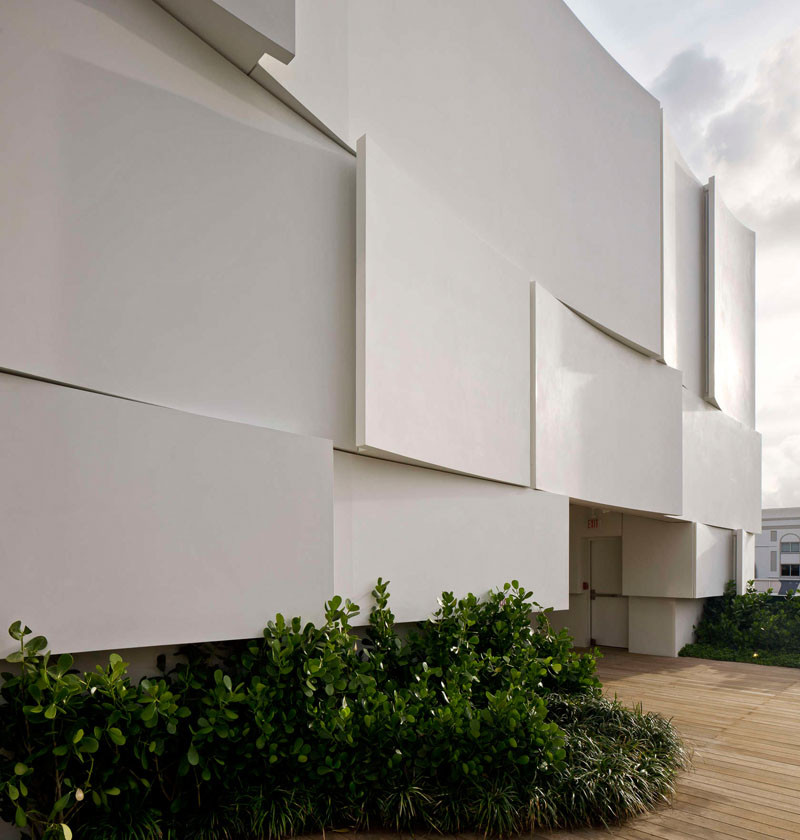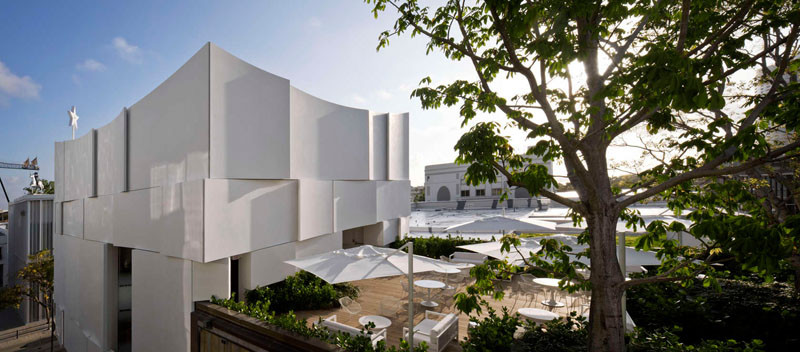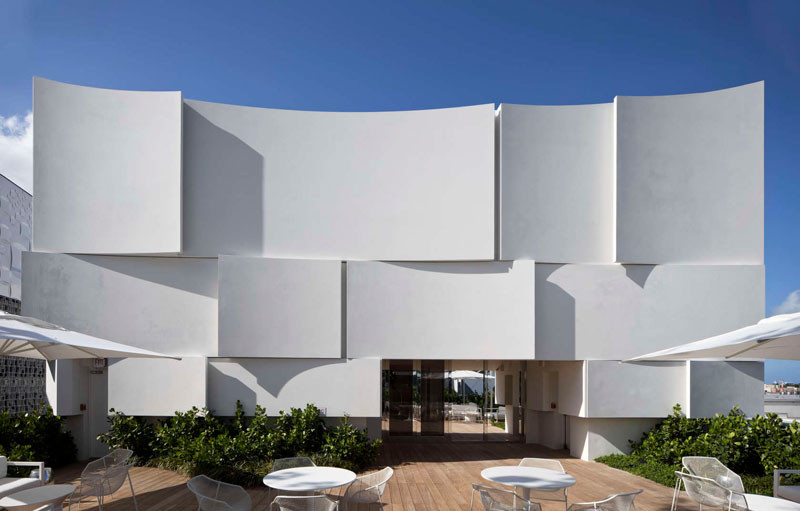 ---