Belatchew Architects have won an architectural competition for the construction of a new building in Stockholm, Sweden. The HagaTwist building will serve as a meeting place for those who live in, work in, and visit the area, and will accommodate a restaurant and a rooftop terrace.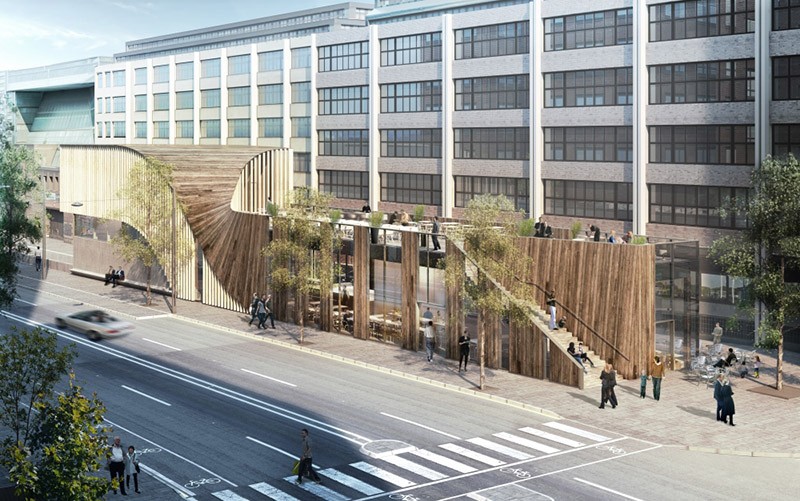 The building is located at the intersection of the inner city area Vasastaden and the new Hagastaden (the Haga city), currently under construction, near the New Karolinska hospital. The building is approximately 700 square meters and will be partly built on two levels. The aim is to start construction in early 2016 with the opening in autumn 2016.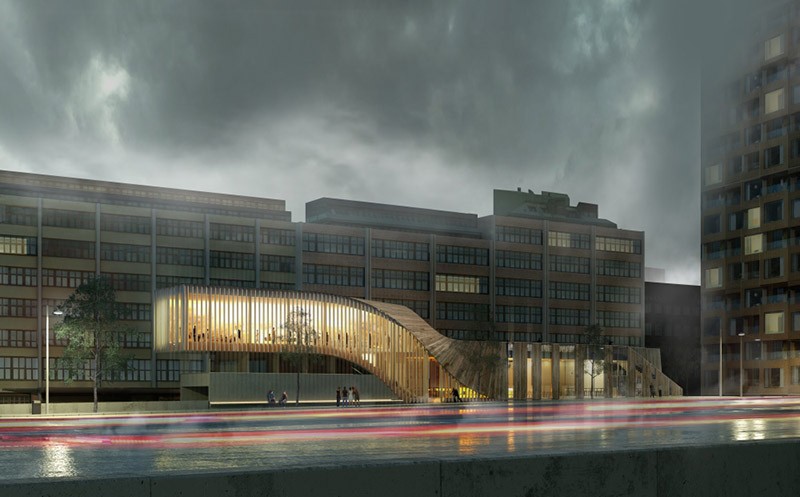 The building has been named the HagaTwist which alludes to its twisted shape, but also on the program that combines work with pleasure, the individual with the collective. The HagaTwist also refers to the DNA helix, since the area has a life science theme.
The lightweight structure is in wood, turning smoothly from one floor to the other, through a wide and inviting multi-functional staircase connecting the main floor with the upper floor and roof terrace in a seamless way. With ongoing activities both day and night, the HagaTwist becomes a vibrant place that lights up even when the surrounding offices have closed for the day.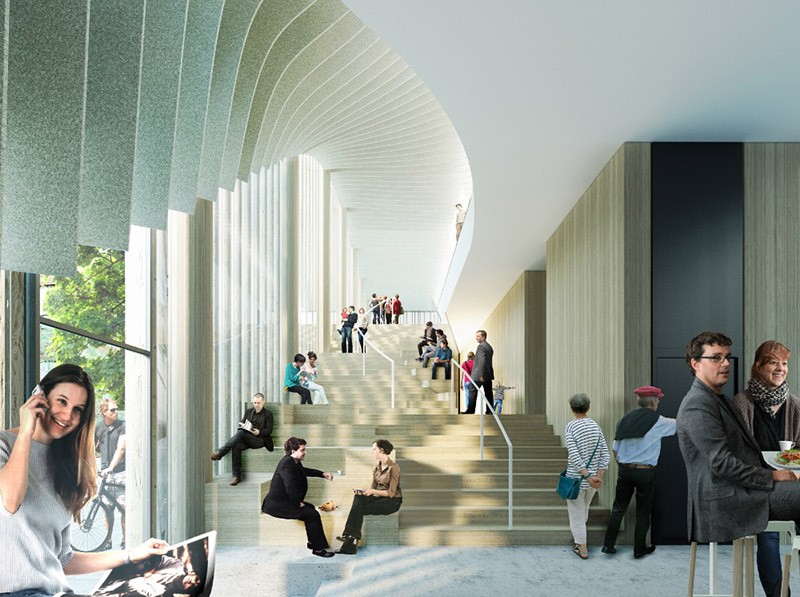 Design: Belatchew Architects