John Friedman Alice Kimm Architects designed the Holleb Residence, a home for a family located in Santa Monica, California.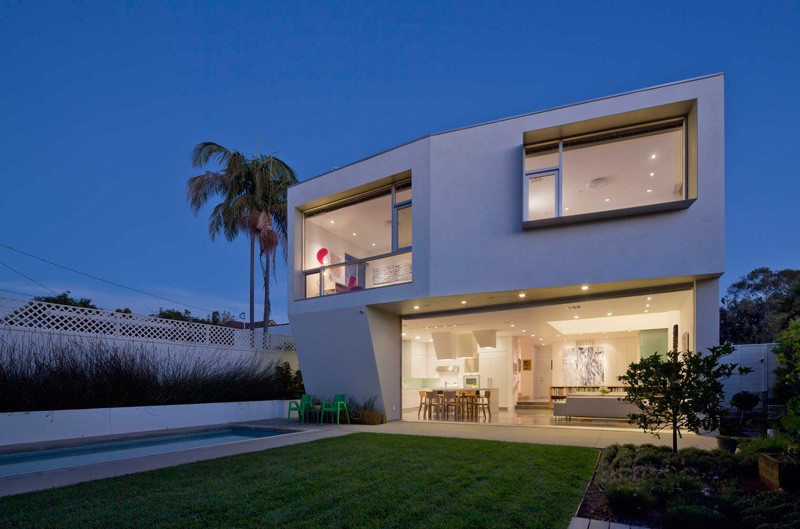 The architect's description
The Holleb Residence is a home for a family of four in the Ocean Park neighborhood of Santa Monica. Its main organizing feature is a sculptural stair and second floor "cut-out" terrace that splits the house into front and back zones.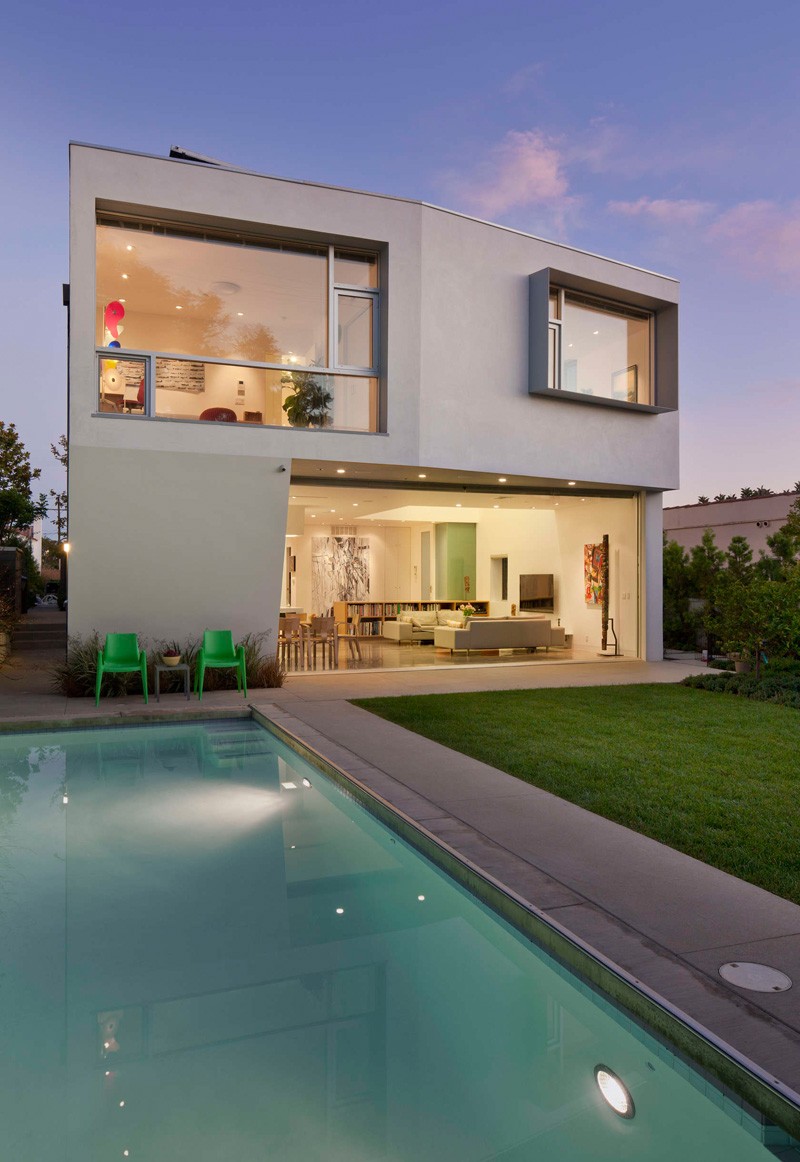 On the ground floor, the structure's main entry separates the garage and guest room from the kitchen, dining, and living areas, which flow out into the back yard.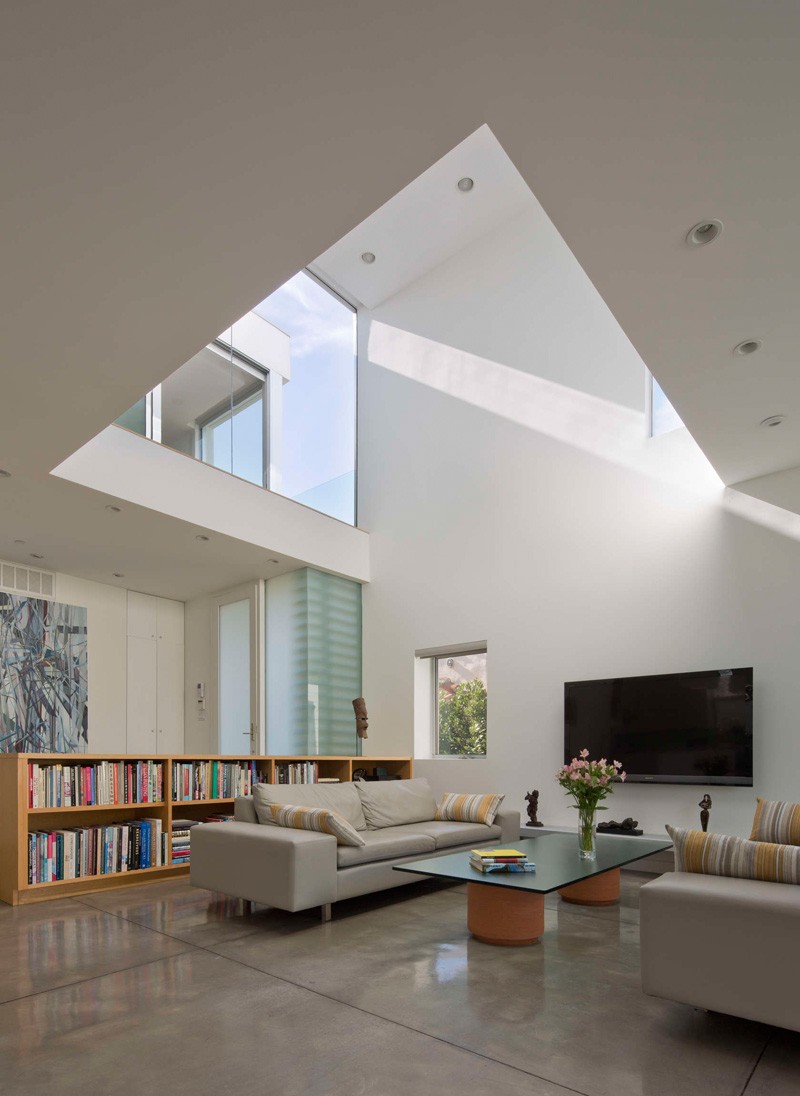 On the second floor, the terrace and atrium provide privacy between the parents' suite and their children's bedroom and play areas, which overlook the play spaces in the rear.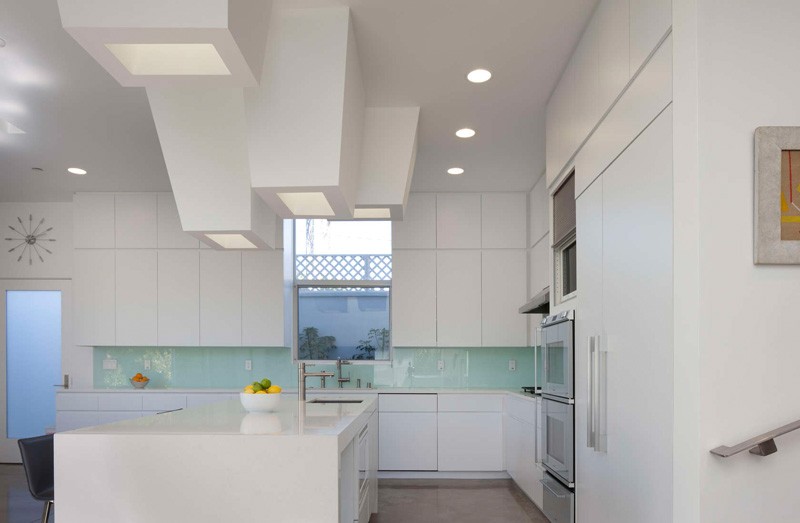 The residence differs from the firm's other houses in its inclusion of many smaller spaces and rooms, all intended for specific uses by its inhabitants, but all held together by the circulation system and the centrally-located double-height living room.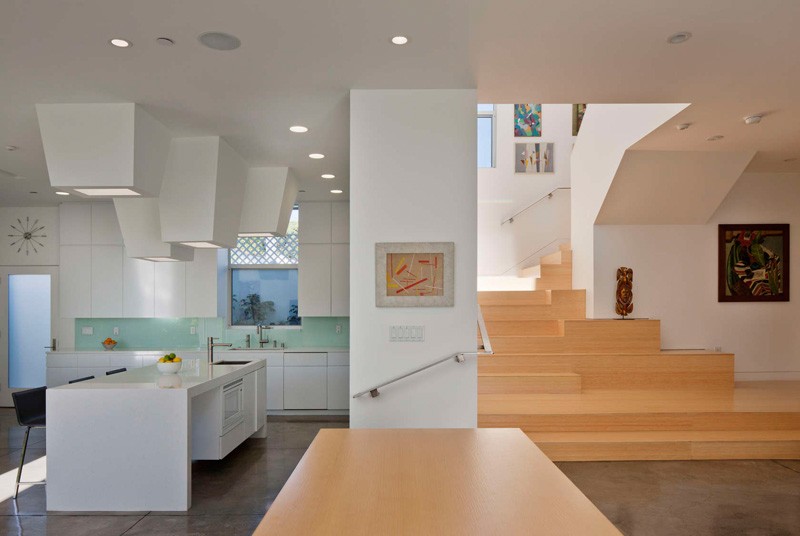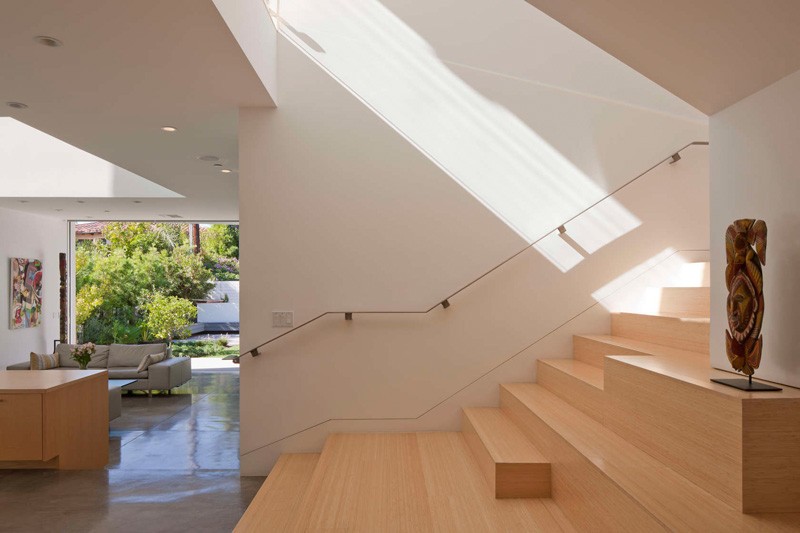 Architect: John Friedman Alice Kimm Architects