Glen Irani Architects designed the second of their Hover House series in Venice, California.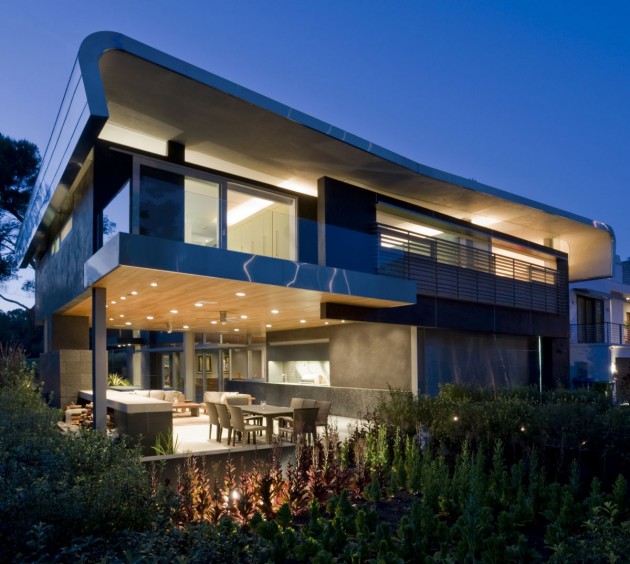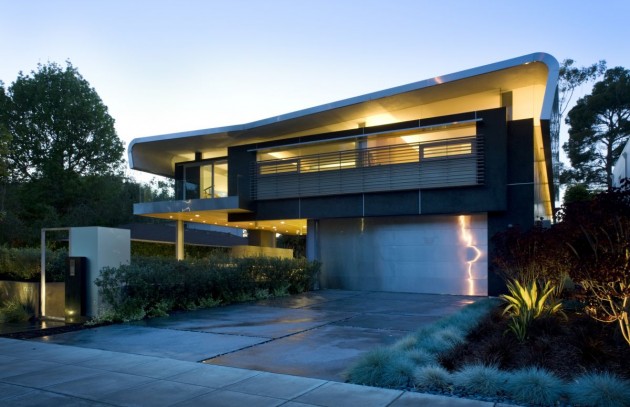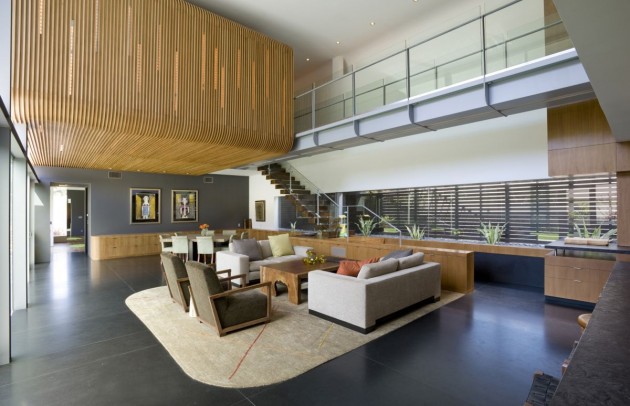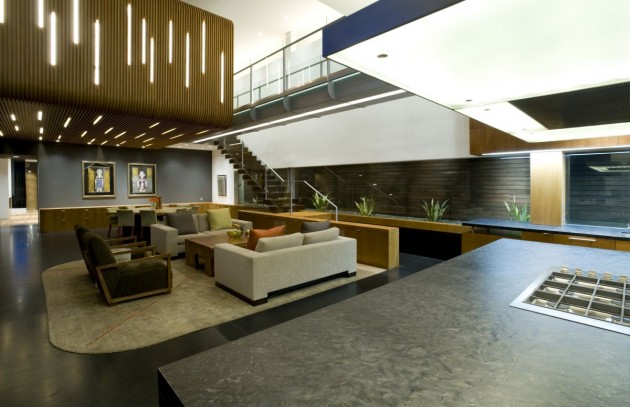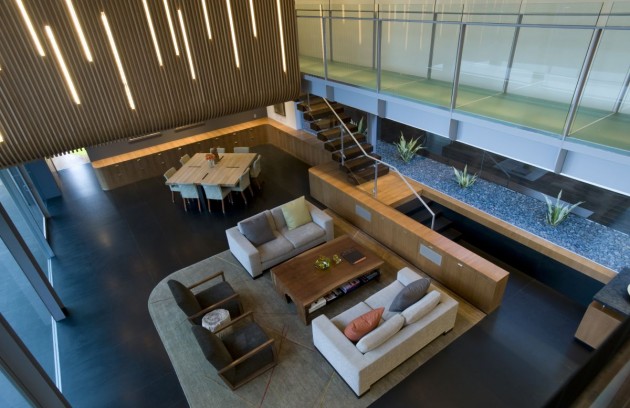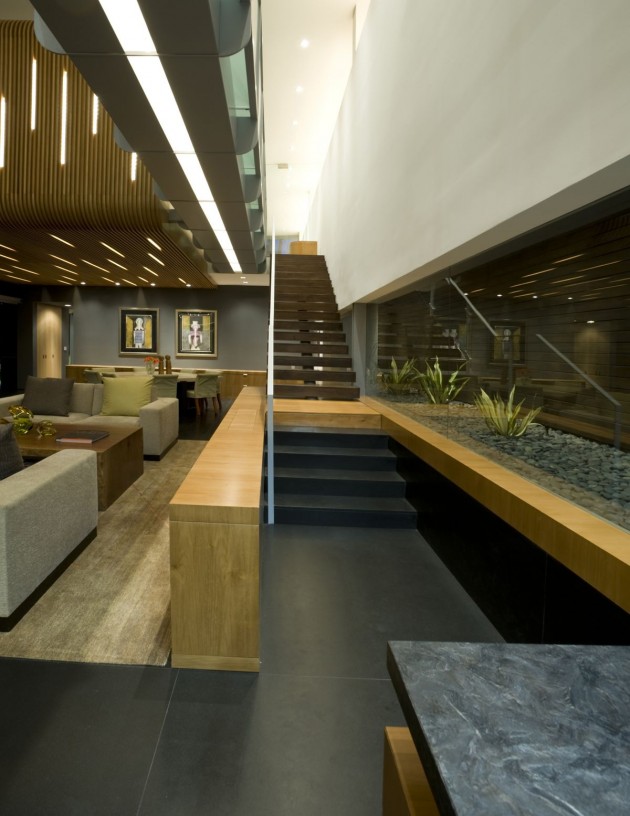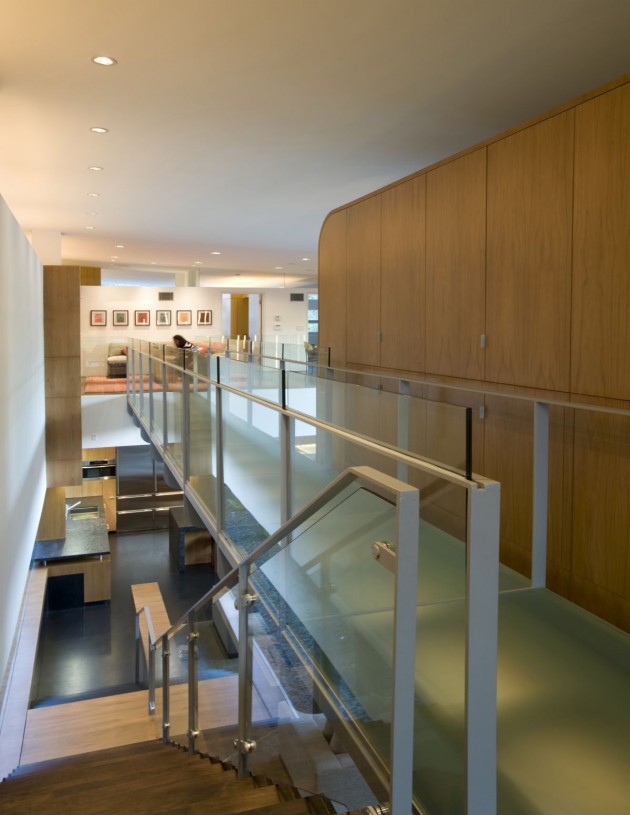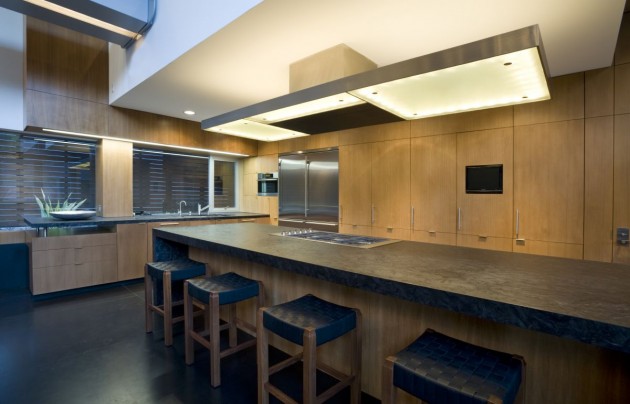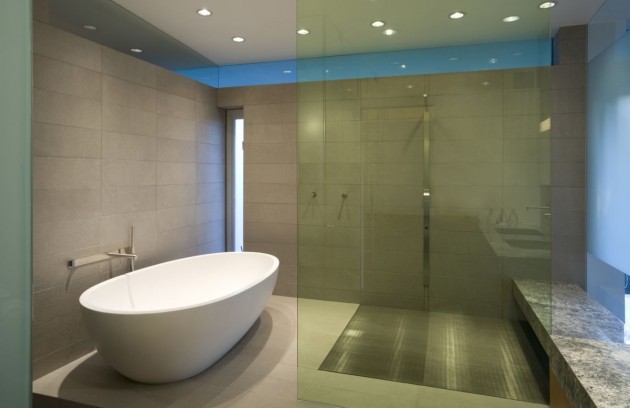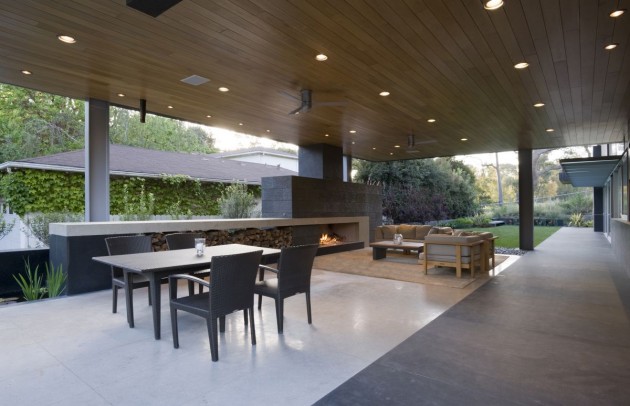 Project description
"Hovering" a large volume above the landscape eliminates the typical discontinuity between the front and rear garden areas and situates a built outdoor environment in the midst of a measurably larger feeling garden space. The blanketing roof is shaped to conduct softly gradient, reflected clerestory light while seemingly floating gently and protectively over the interior spaces.

The second of the Hover House Series aims to resolve the isolation of front yards from rear yards on small urban lots by the seemingly universal practice of building across the entire frontage of the lot. By massing the first level along the side lot line rather than the front lot line, essentially dedicating the entire depth of the lot to outdoor space, Hover House 2 successfully changes that rule.

The Hover House concept proposes that resource intensive interior space can be substituted with outdoor equivalents of similar refinement and amenity. But outdoor living is not always what it's cracked up to be, even in the temperate climate of Los Angeles. Comfort and protection is key to outdoor survival. By "hovering" a large volume above a refined outdoor living area, protection from the elements is granted while supporting continuity between the front and rear garden areas.

Taking advantage of the lots depth allows the 4000 SF, 4 Bedroom interior program to fit comfortably on two levels rather than following the model of surrounding taller and more resource intensive homes. Due to the lower height and resulting privacy issues, the roof shape was devised as a "shrouded clerestory", gently folding down over the clerestory space to conduct more subdued reflected sunlight from the horizontal space between the roof and exterior wall while floating gently over the interior spaces.

Sustainability remains at the forefront of the architect's consciousness as it has for over two decades. PVC cool roof technology, high efficiency mechanical systems, window shading, sustainable wood finish and structural products and minimization of long term refinishing and maintenance are just several measures this project employs to meet the architect's high sustainability standards. Ultimately, if man is to realize a sustainable future, the reduction of building resource usage that arises from interior program reduction could prove the best tactic and that could happen if more clients adopt outdoor living areas as 1:1 replacements for current indoor program standards.
Architect: Glen Irani Architects
Photography by Derek Rath