Will Bruder + Partners designed the Jarson Residence in Paradise Valley, Arizona.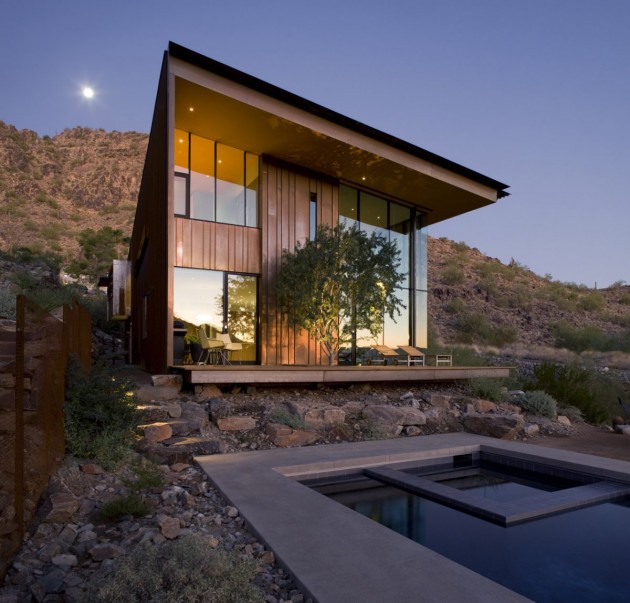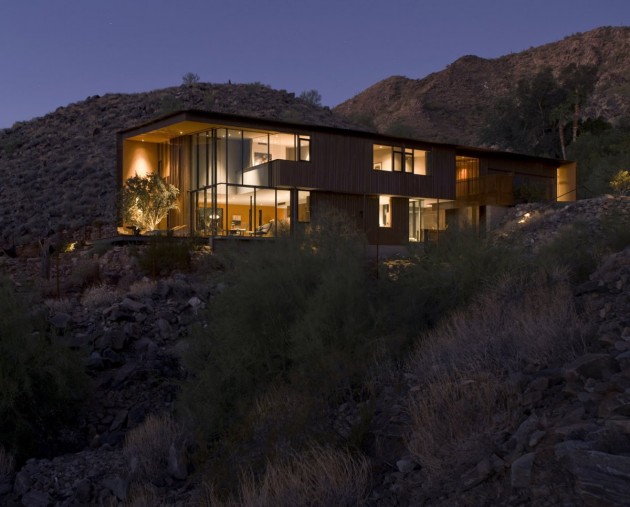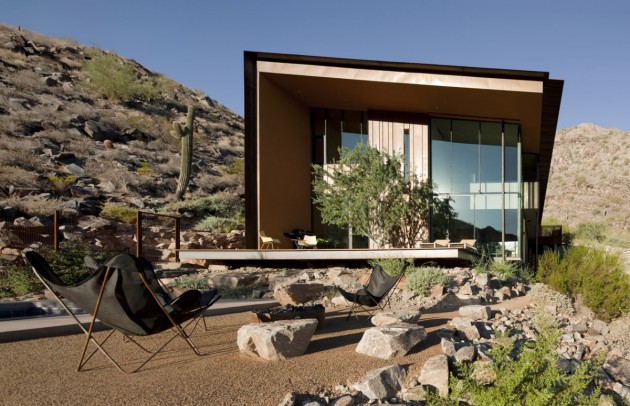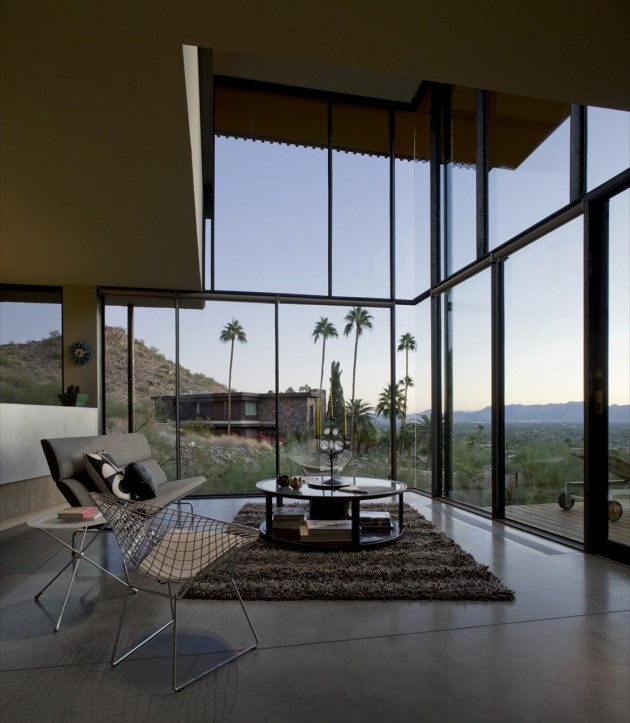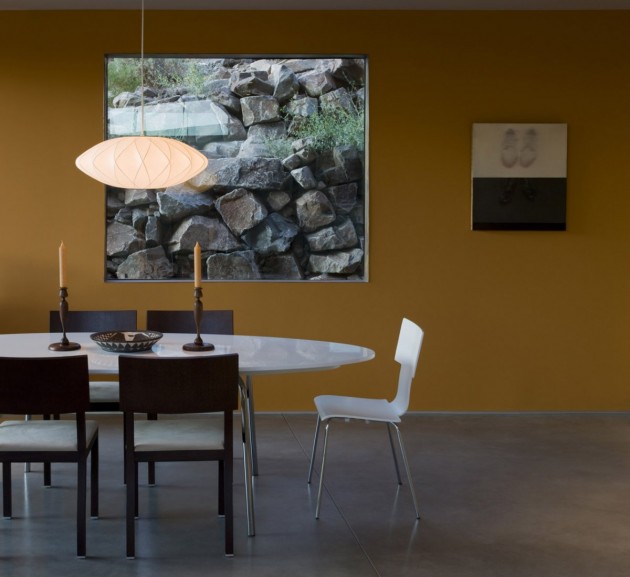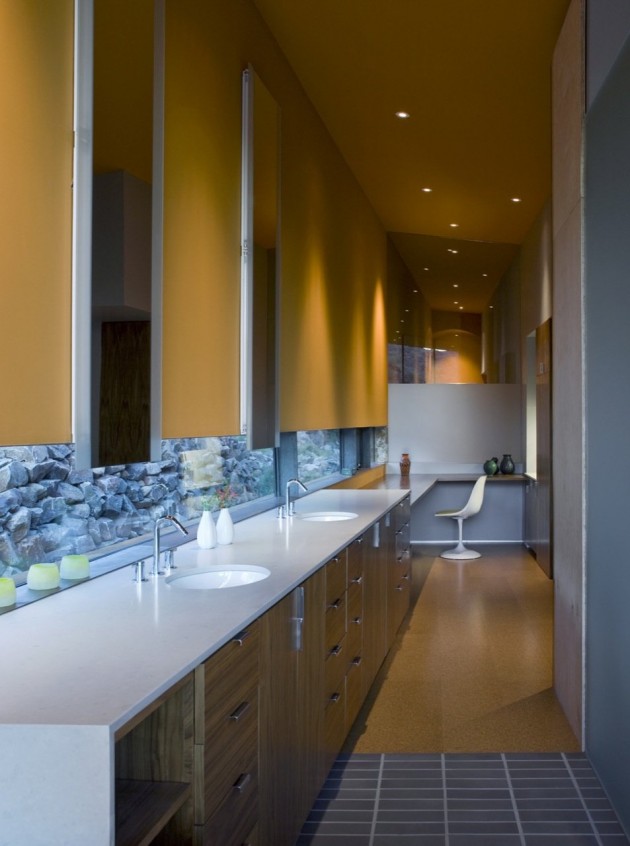 Project description
This house is designed as a vessel of personal discovery for two real estate professionals, with an educated passion for modern architecture, and their two sons. Adjacent to a city mountain preserve to the south, the house gracefully embraces the topographic fold of a desert wash, while focusing on a northeasterly view of the McDowell Mountains in the distance. A mysterious refined dark object in its rugged natural landscape, the house responds to the owners' desire for a place of quiet reflection.

This two story structure, with its simple shed roof and deep overhangs, is a sculptural form of weathered steel and cooper. A large weathered steel vessel for swimming emerges from the natural desert adjacent to a shaded raised gravel terrace.

Entry, office and bedrooms are on the upper level with the primary living and dining experience, a media/music chamber and potter's studio tucked beneath. Cork and concrete floors, wall planes of translucent glass, and cabinets of cherry and stainless steel articulate the interiors.

The upper level entry and passage are conceived as galleries for the owners' art collection. The stair down to the collective living spaces plays against the subtle drama of the angled south facade, to draw you to the desert beyond as the double height living room takes you to the sky.
Design: Will Bruder + Partners
Photography by Bill Timmerman