Dutch company Culimaat High End Kitchens have designed LEAF, a kitchen inspired by nature and made entirely of HI-MACS®.
The kitchen will be presented by LG Hausys during Maison & Objet next month.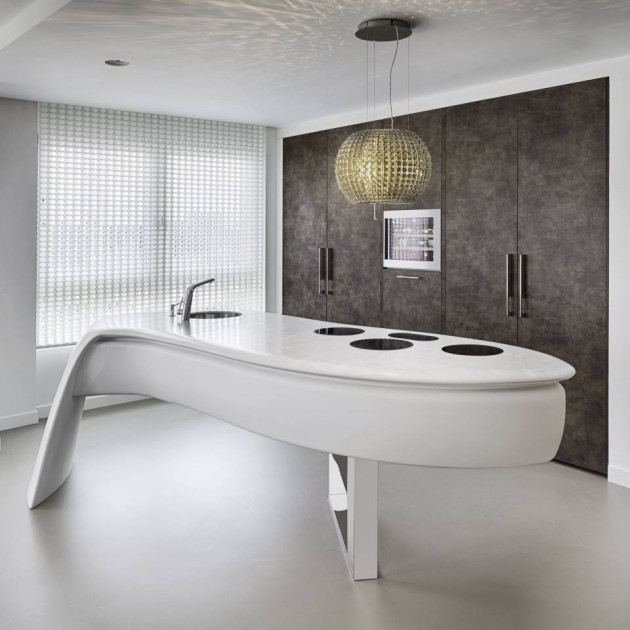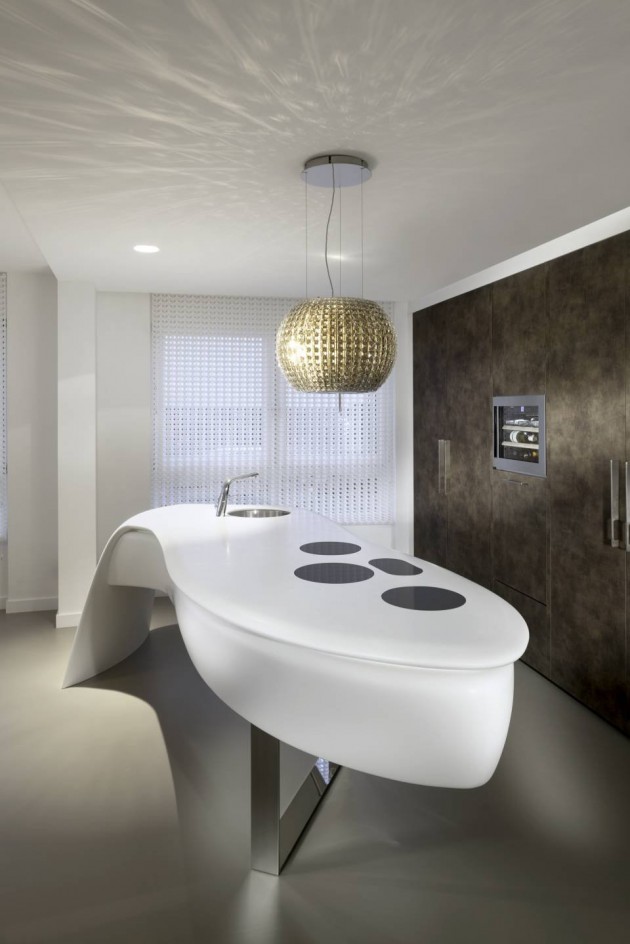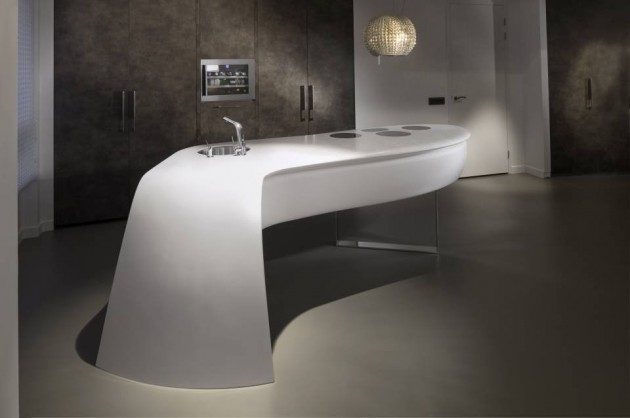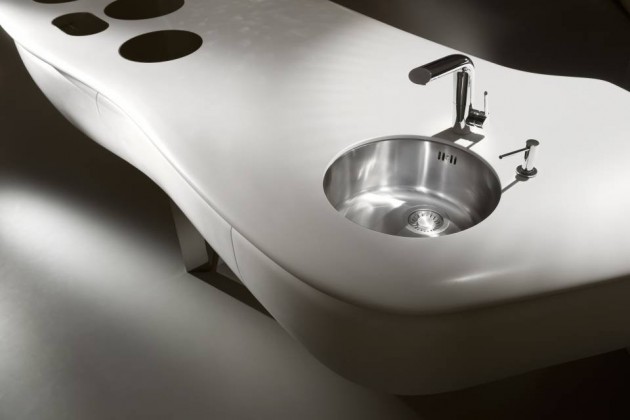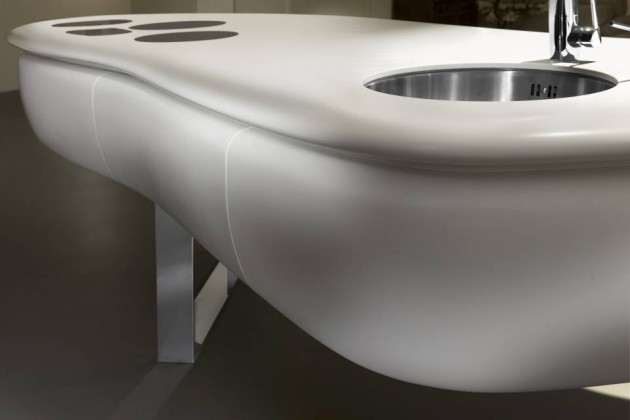 Description
This year, the LEAF kitchen is in the place of honour, delighting the informed eyes of lovers of clean lines and organic designs. For this very latest HI-MACS® creation, nature was the source of inspiration for Dutch company Culimaat High End Kitchens.

This extremely contemporary kitchen does not follow geometric forms, instead sporting a deliciously rounded organic form. It is fully equipped with a complete set of modern appliances, cleverly incorporated into the kitchen's design. Hidden away but still within easy arm's reach, this arrangement of the equipment yields a balanced, convenient and efficient design.

Unlike traditional kitchens, LEAF was designed as an open, airy and ergonomic space. Because plumbing, cables and other technical components are vital aspects of any kitchen's design, Culimaat focused on restructuring the space whilst thinking outside the box. This entailed the integration of solid storage units made of HI-MACS®, one of the unique features of which is drawers that can be opened and closed electronically.

HI-MACS® made it possible to shape the graceful, organic curves of the LEAF kitchen, assembled so that its joints are virtually invisible.

The smooth, non-porous surface of HI-MACS® simplifies cleaning and also provides enhanced resistance to heat sources and household cleaning products. In this way, the kitchen is completely hygienic, and as such this next generation material is specially recommended for contact with food.

The embedded hobs are flat with a special touch control surface. The round base of the stainless steel sink flows perfectly with the worktop. Storage space has been created in the wall units, where other appliances are also installed: the oven, a steamer, a dishwasher, a refrigerator and a wine storage cooler. When not in use, these different appliances can be cleverly hidden from sight.
Design: Culimaat High End Kitchens
Photography by ©René van Dongen