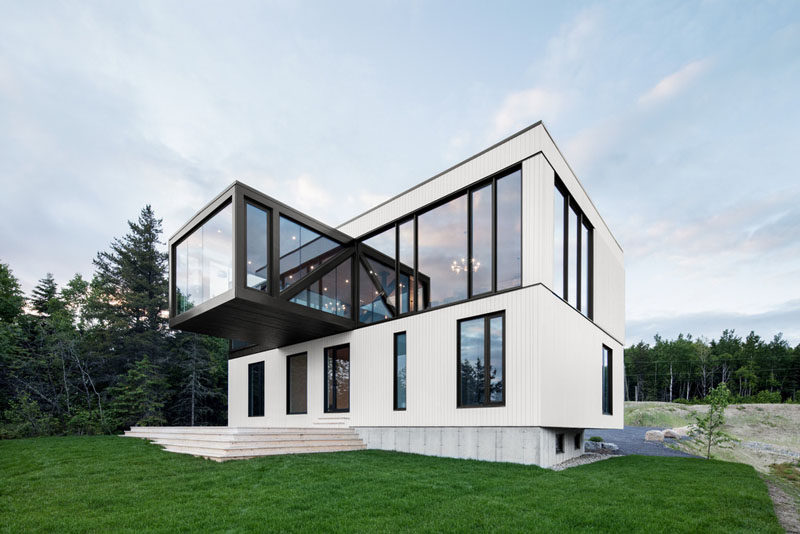 Perched overlooking the coastline of Charlevoix, Quebec, is this contemporary home that has a cantilevered living room.
---
The home, designed by ACDF Architecture, has a bold black and glass box that overhangs above the grass below.
---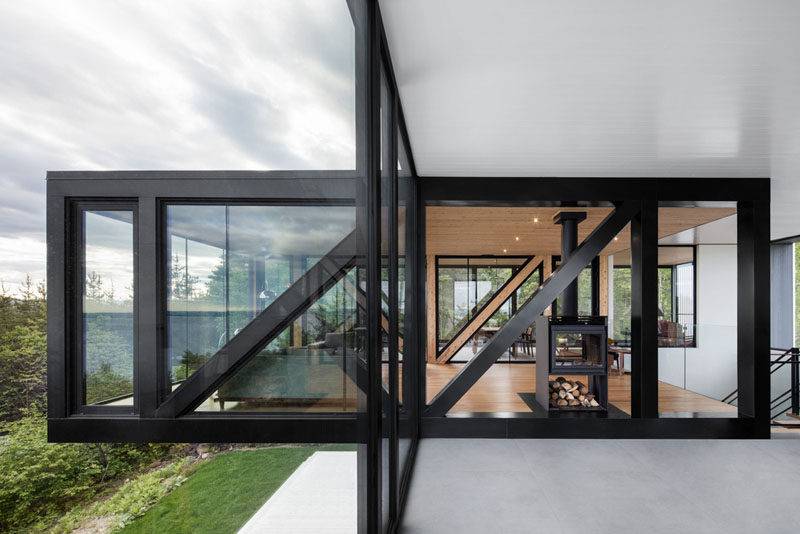 ---
Bold black frames on the cantilevered part of the house, match the other frames found throughout the home.
---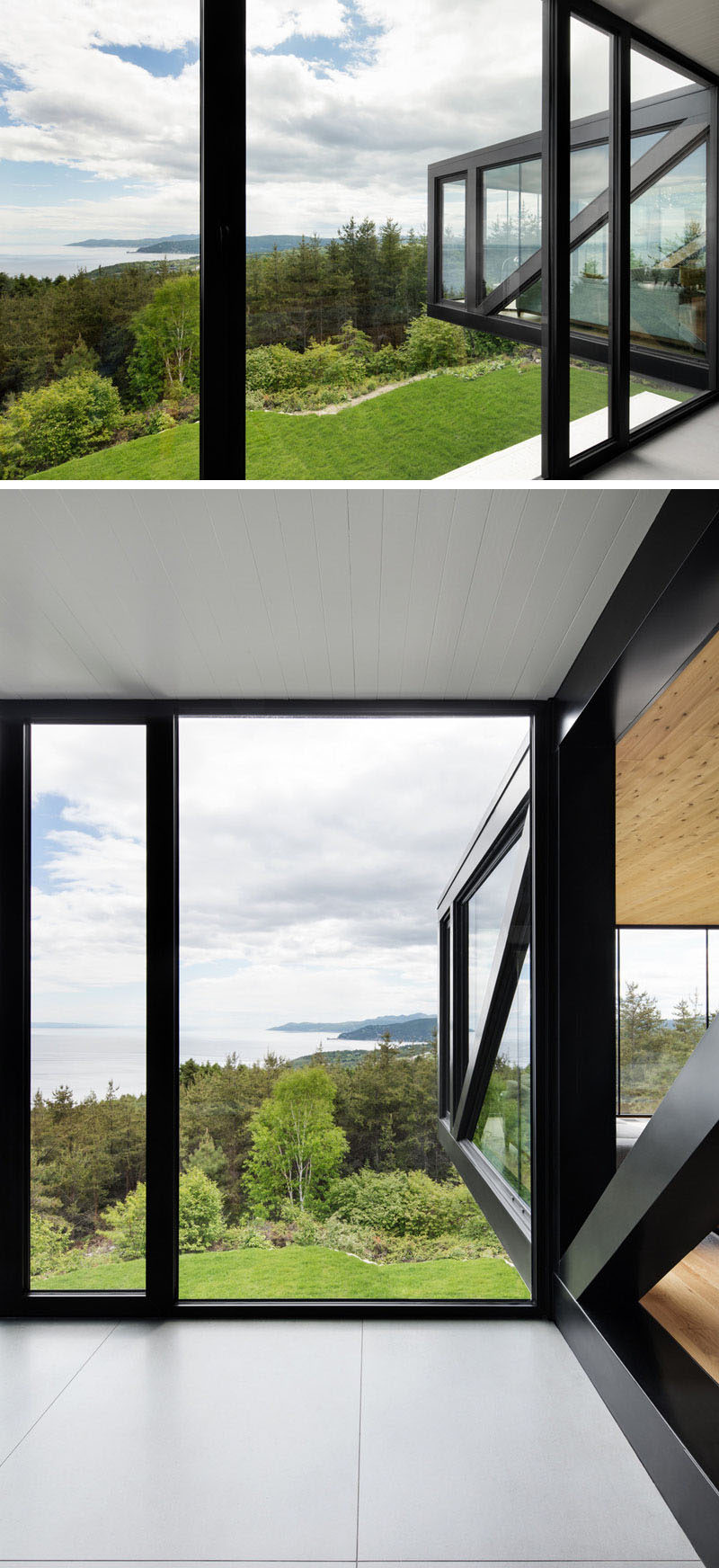 ---
The living room is inside the box, with picturesque views provided by the floor-to-ceiling windows. The interior has been softened by the use of wood on the ceiling, floors, and the interior of the beams.
---
---
Here's the view from the dining room, where you can see how much the living room sticks out from the rest of the home.
---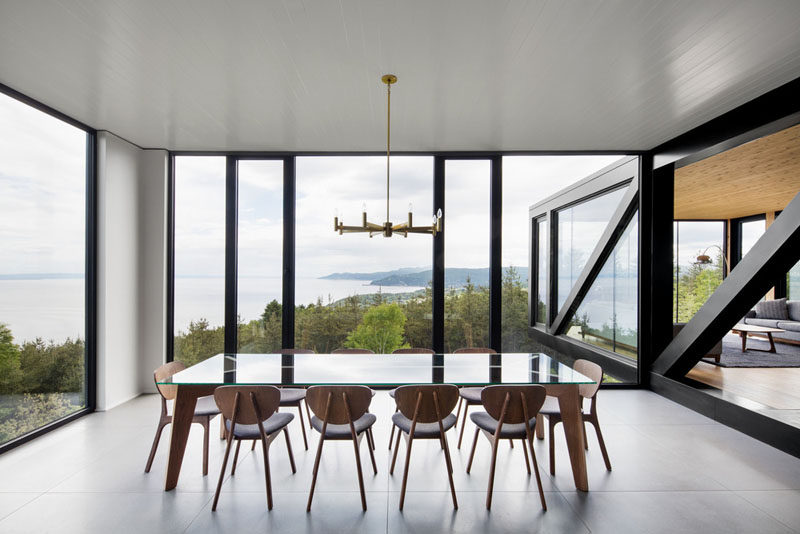 ---