Originally designed by Lawrence "Bud" Stoecker in the mid 1960's, the Modern Christmas Tree made from concentric acrylic rings and decorated with chandelier crystals and ornaments, has been brought back to life by his grandson Matthew Bliss.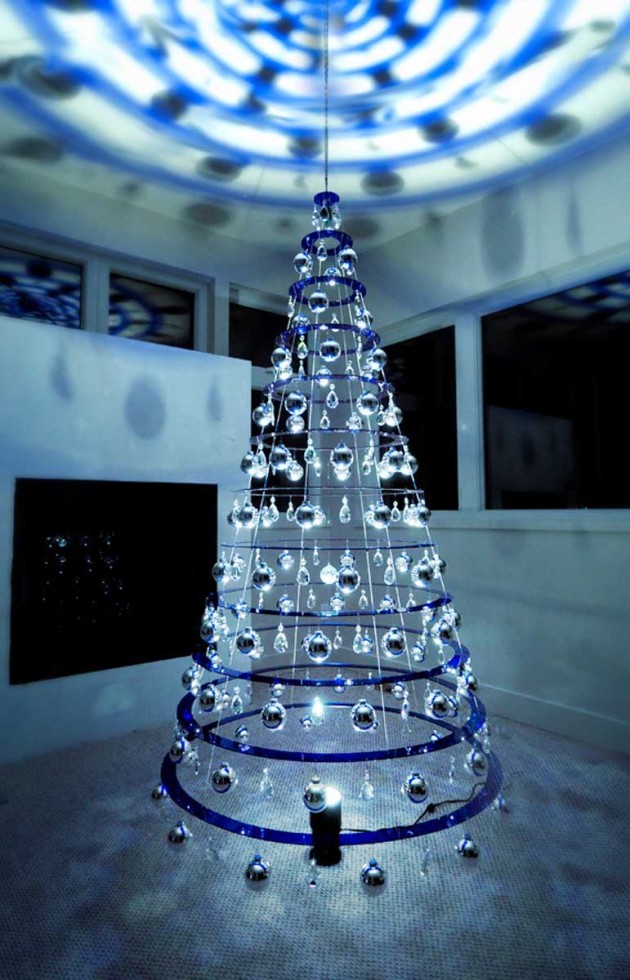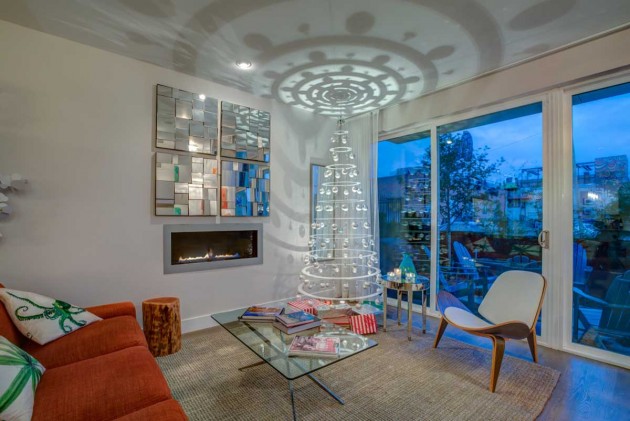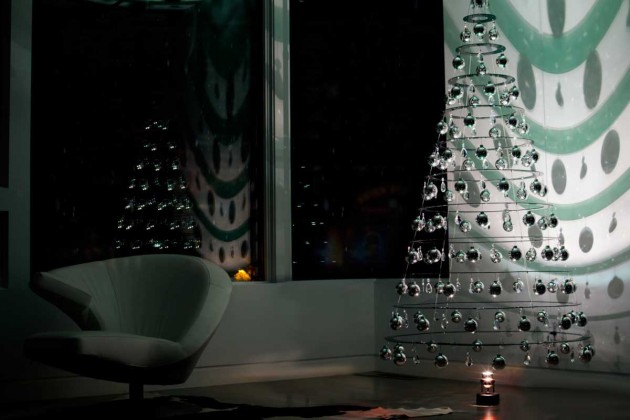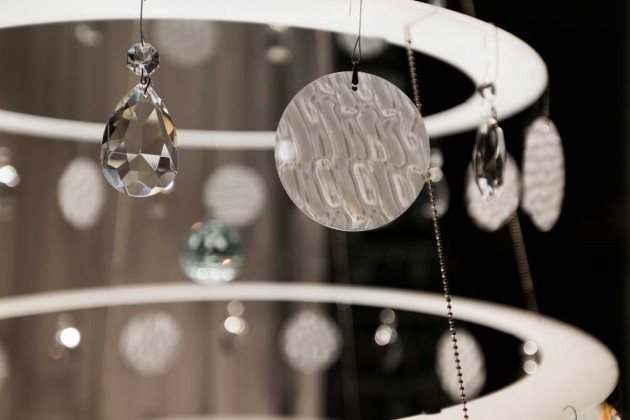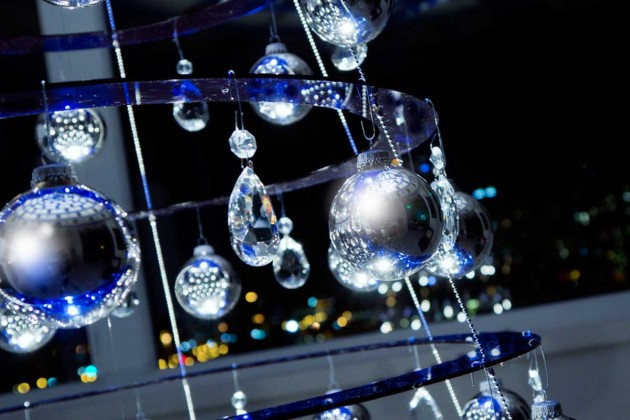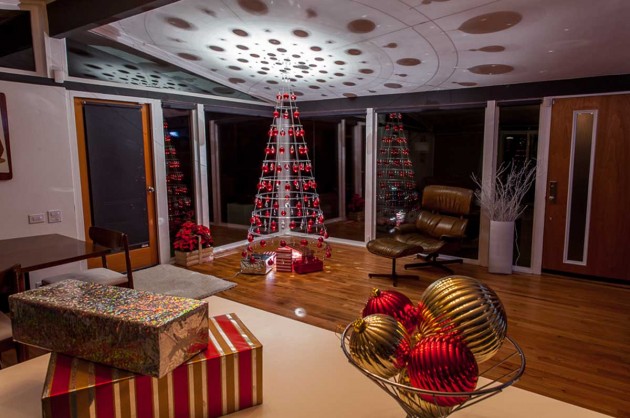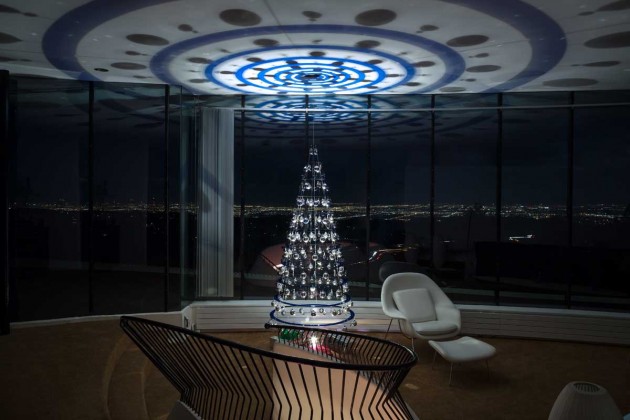 From Matthew Bliss
Modern Christmas Tree designer, architect, and engineer Lawrence "Bud" Stoecker spent the majority of his professional life building A-frame modern homes in the Rocky Mountains.

The triangle shape of the A-frame was near and dear to his heart, because the business provided the money to feed his family. Money was scarce and so he sacrificed when he could. Sometimes this meant building things instead of buying them. One year for Christmas, it was a workbench for his 4 year old grandson Adam. Another year it was an ice skating rink in the family backyard. His Christmas tree was the family favorite. These stories exemplify his greatest characteristics. He was creative, funny and selfless.

From the tree's inception in the mid 1960's, through the 70's and 80's, the design was refined. In addition, the tree was decorated differently each year. Some of these changes are documented in photos. They are also documented in his painfully detailed notes and codes, patterning the organization of ornaments and decorations used for that particular year, so as not to repeat himself.

The Modern Christmas Tree is a holiday tree made of concentric acrylic rings, decorated with chandelier crystals and ornaments. The tree hangs from the ceiling and is illuminated by a spot light from underneath, projecting breathtaking shadows and reflections throughout the room.
Design: Lawrence "Bud" Stoecker