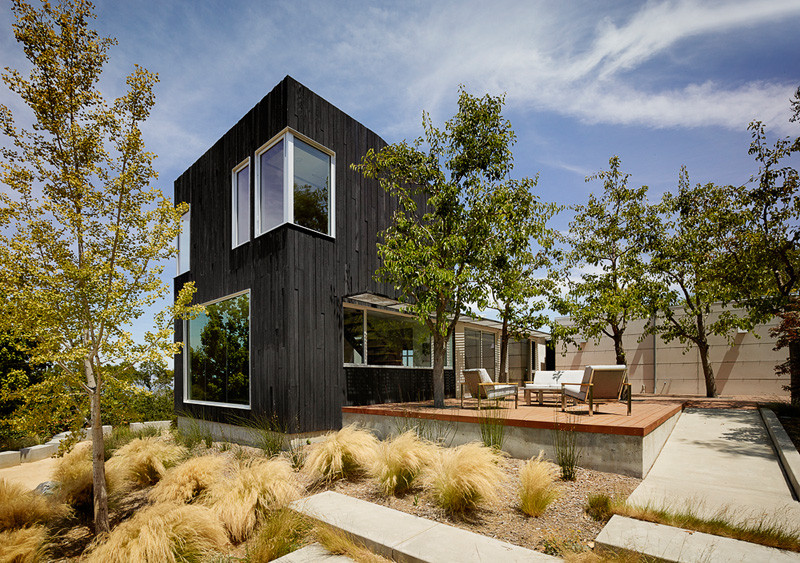 This home, located near San Francisco, California, was originally a joint venture between Min | Day and Burks Toma Architects, and was substantially completed in 1999.
Then in 2005, Min | Day added the swimming pool and related outdoor spaces. A few years after that was completed, Schwartz and Architecture began work on an addition, and the substantial remodel of the interior in 2009, which was completed last year.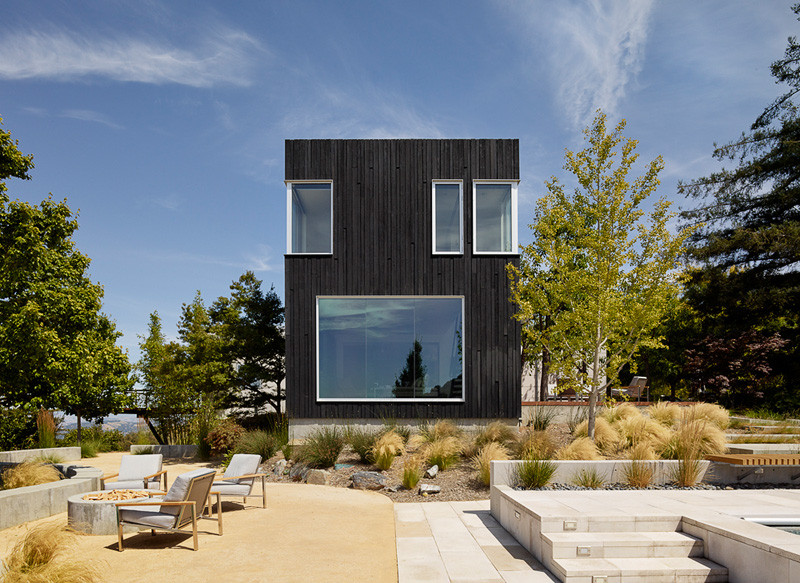 Schwartz and Architecture created a two-story addition, clad in a type of siding called Shou Sugi Ban, which is a technique of charring wood to protect it.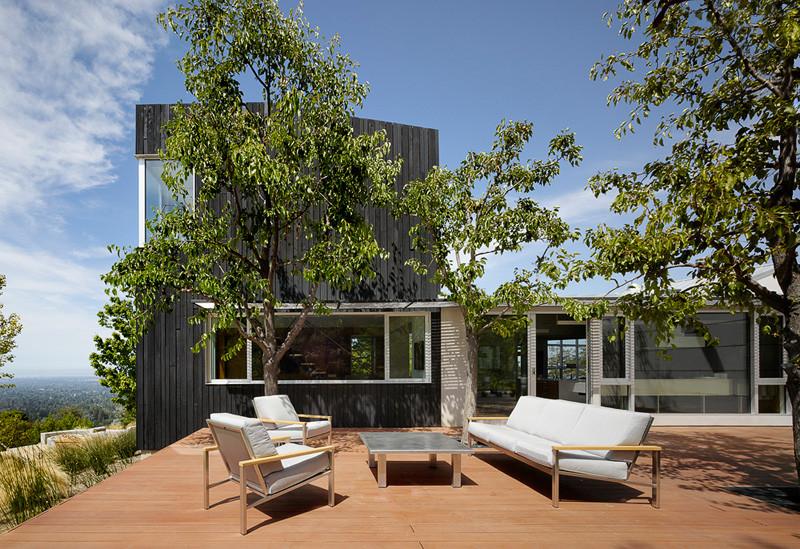 The home has a swimming pool for those hot summer Californian days.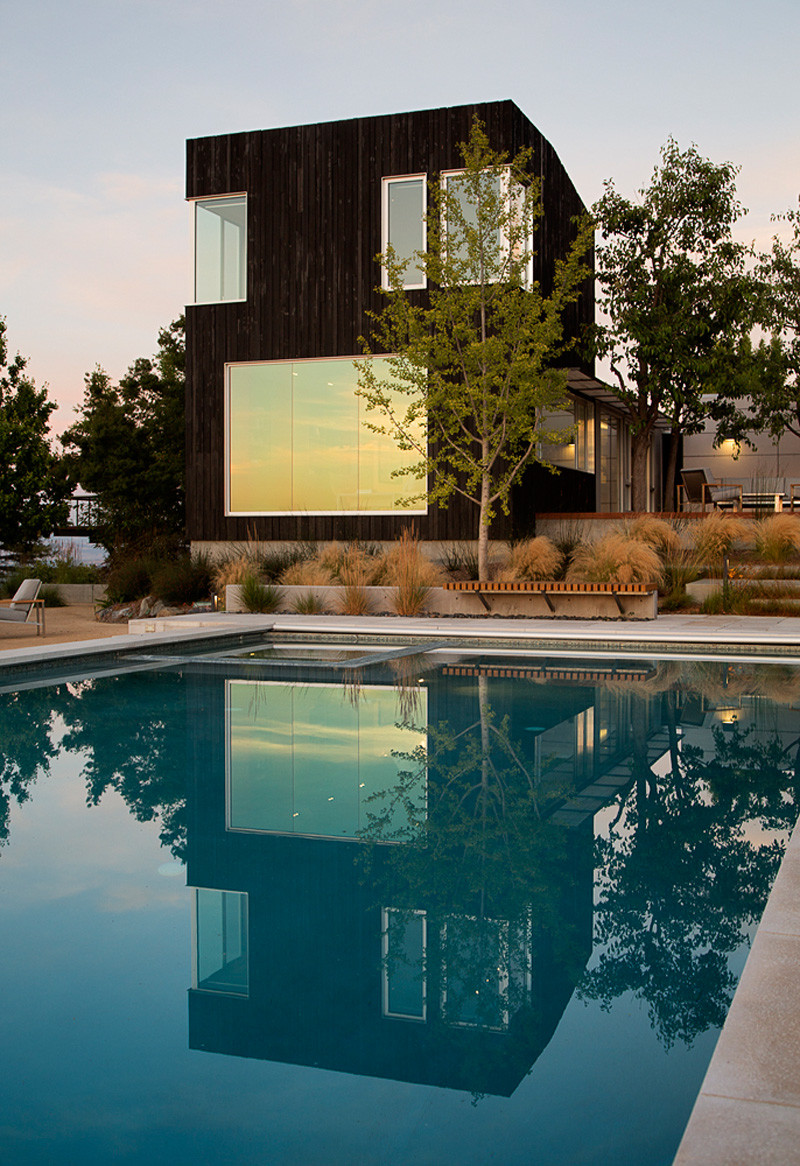 At night, the various areas around the pool are lit up, like the firepit on the left, an the cabana on the right.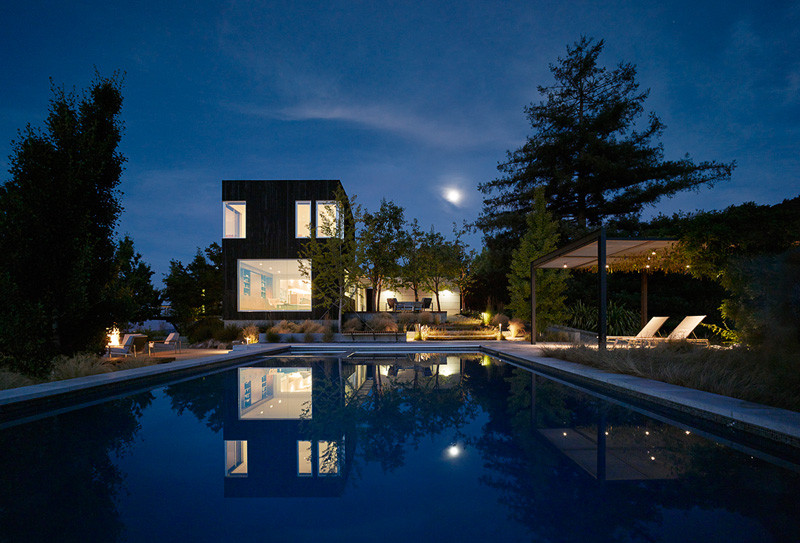 Large windows offer a glimpse of the interior.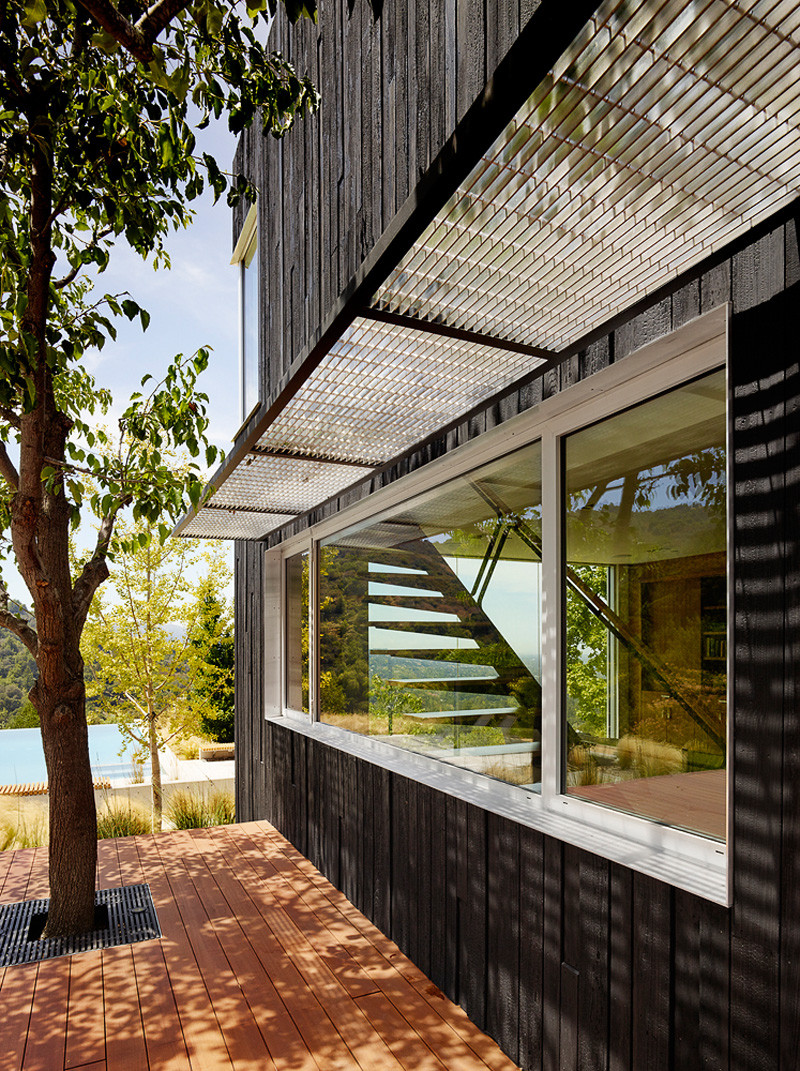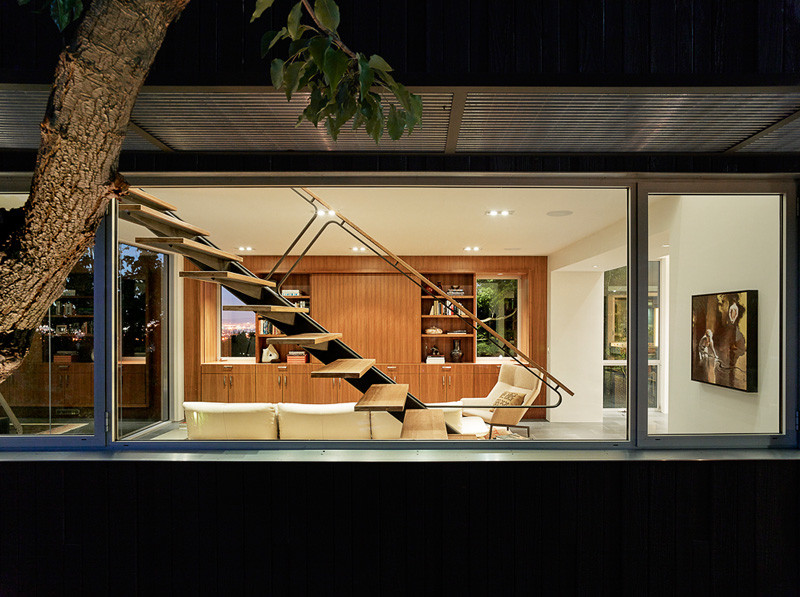 The home can be accessed directly off the deck.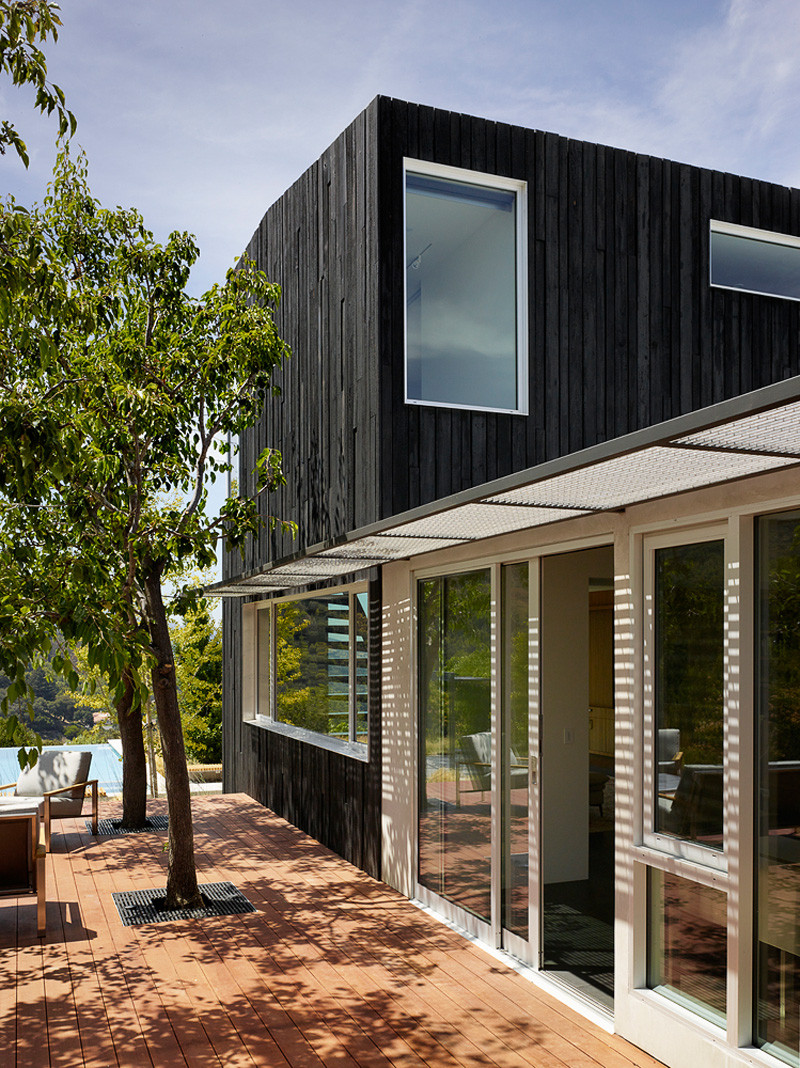 The kitchen, located just off the deck, has an island with an extension for an attached dining table.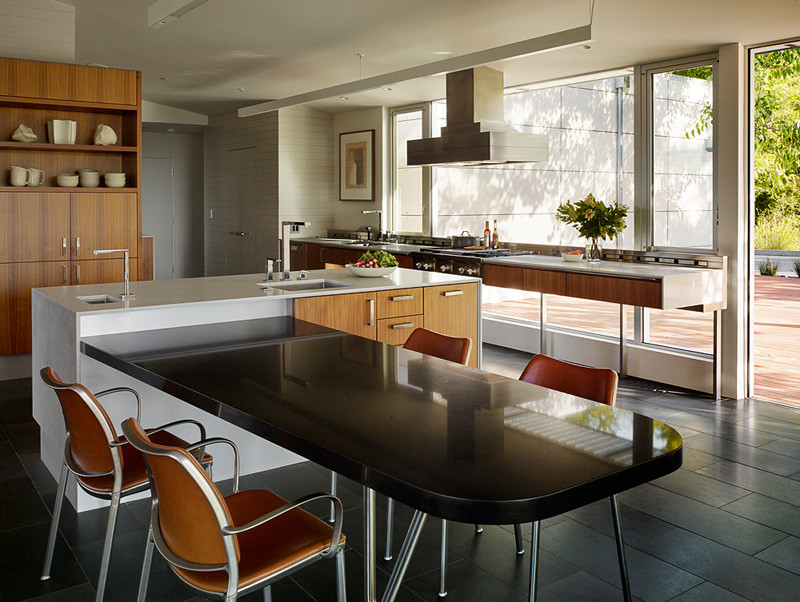 The stove and sink are located along the window, with open space below.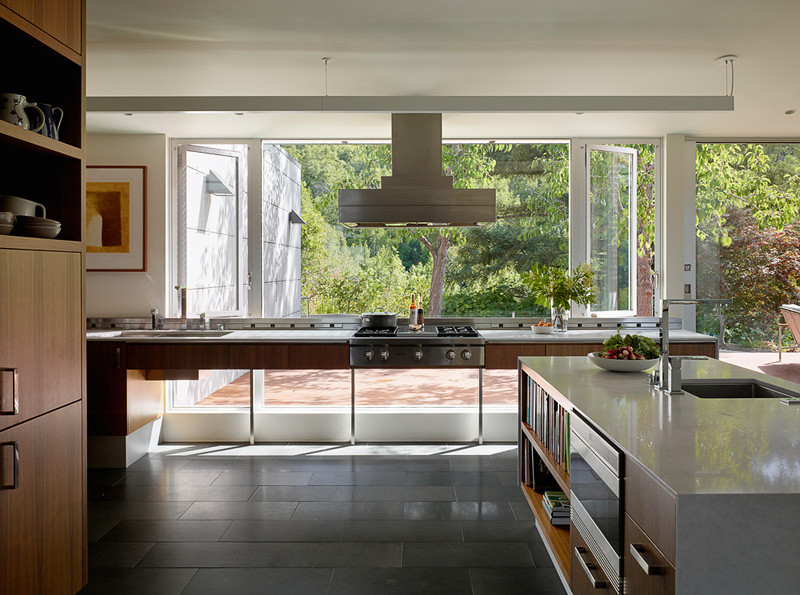 The living are has a wall of built-in cabinetry, as well as a large picture window that perfectly frames the view.
The stairs to the second floor are thin, allowing light to pass through.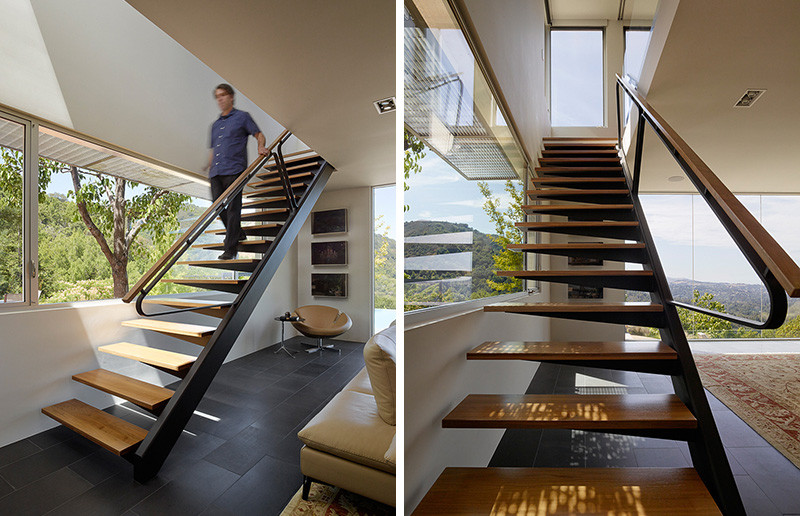 A wooden feature wall welcomes you to the bedrooms.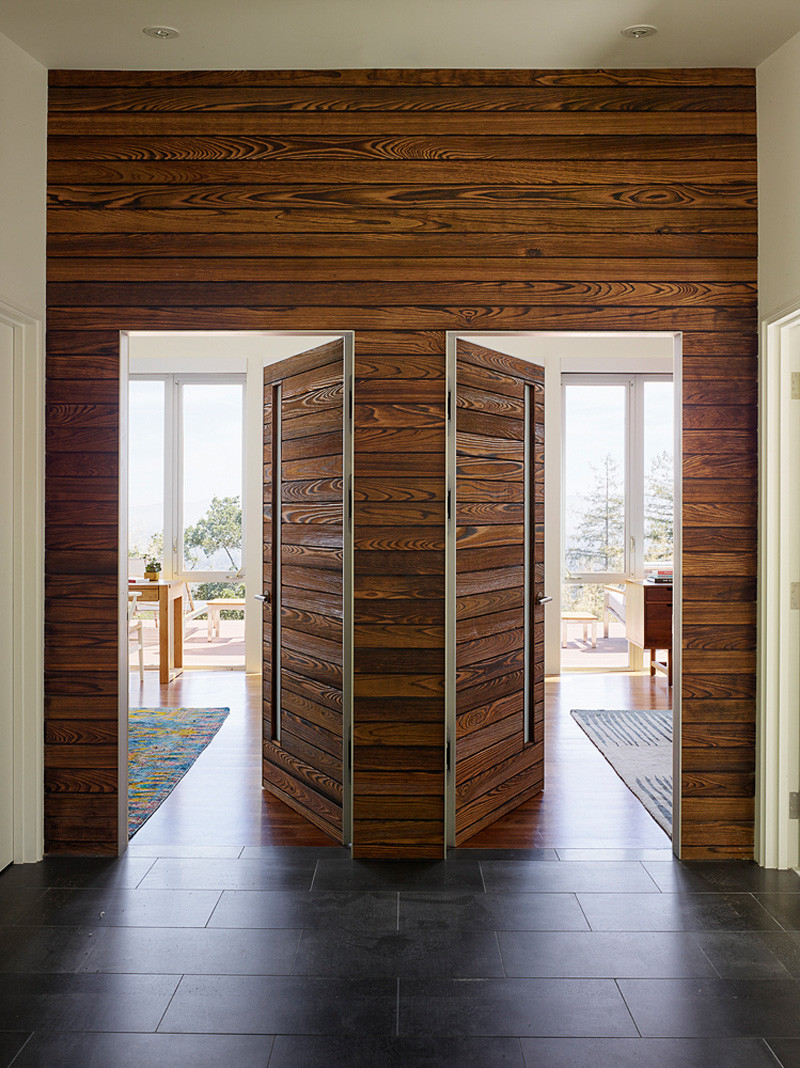 The main bedroom has a fireplace, and large sliding doors opening up to a deck.
Off the main bedroom, is a large bathroom with a bath tub that has full views of the surrounding nature.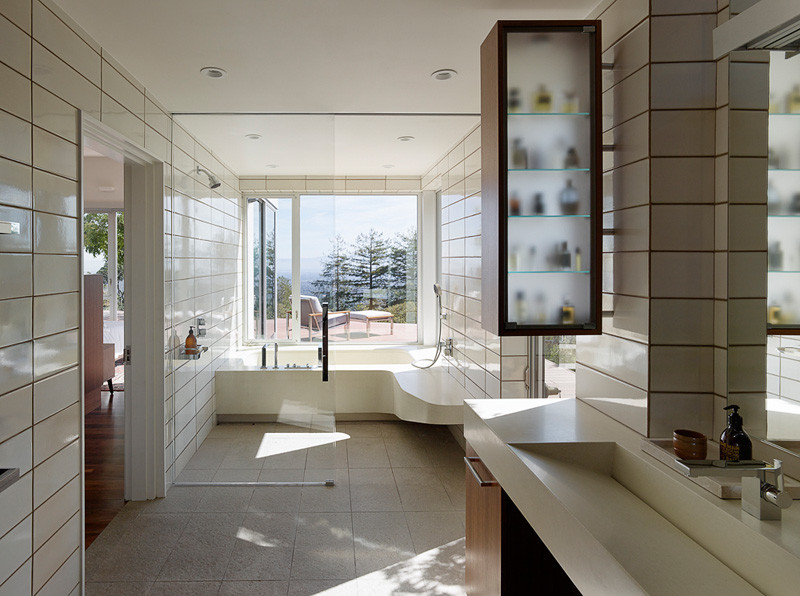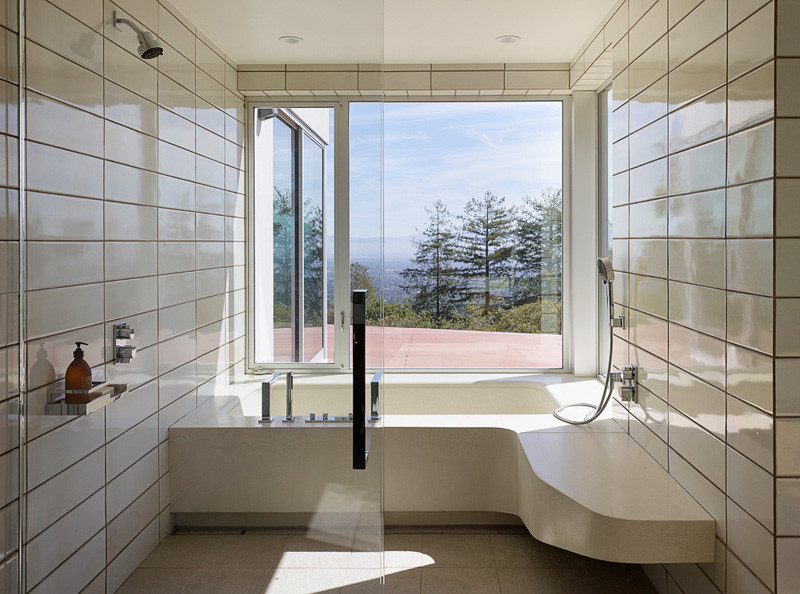 In another bedroom, a wall of cabinets with a large mirror have been built-in.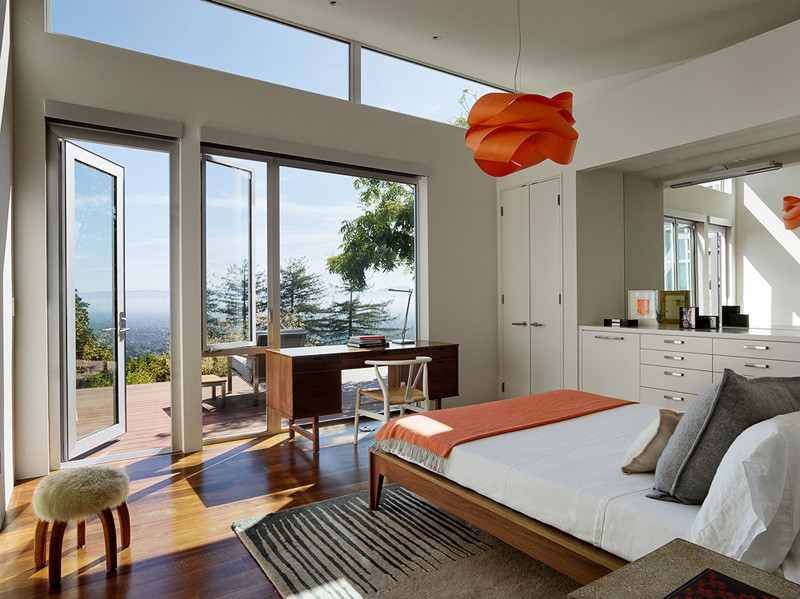 Shades of grey are highlighted by the skylight in this bathroom.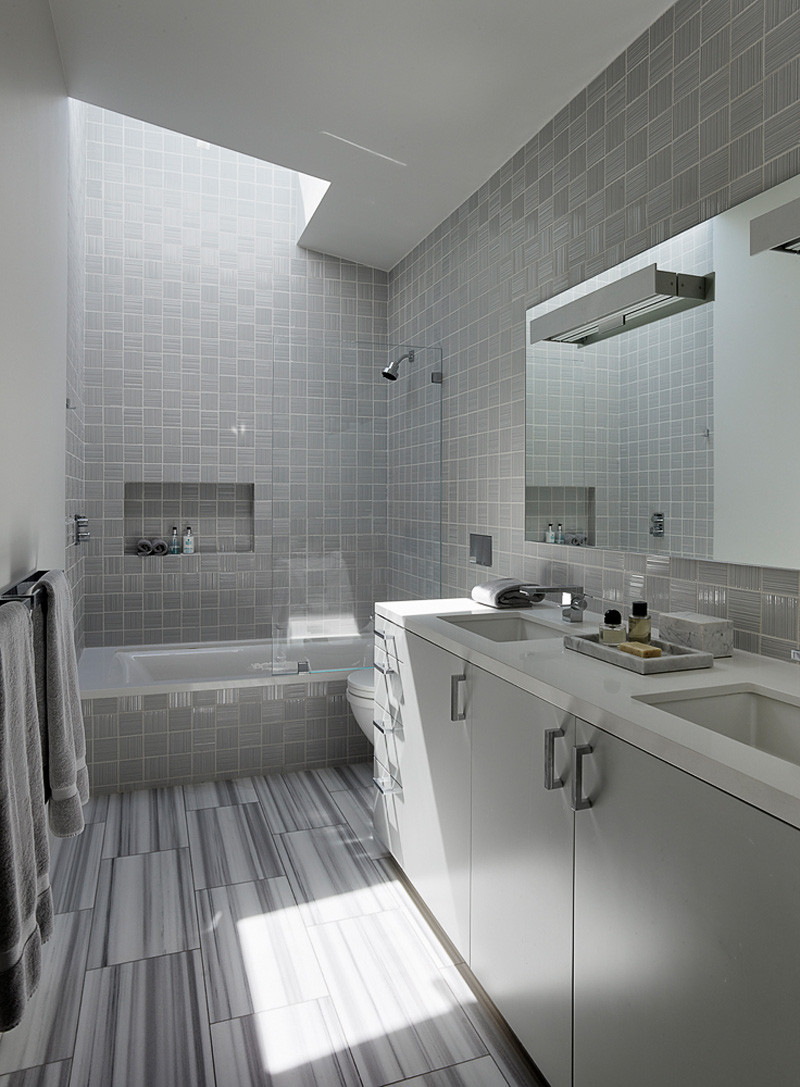 In this bathroom, a tall window opens wide to let fresh air in. Be careful not to fall out!