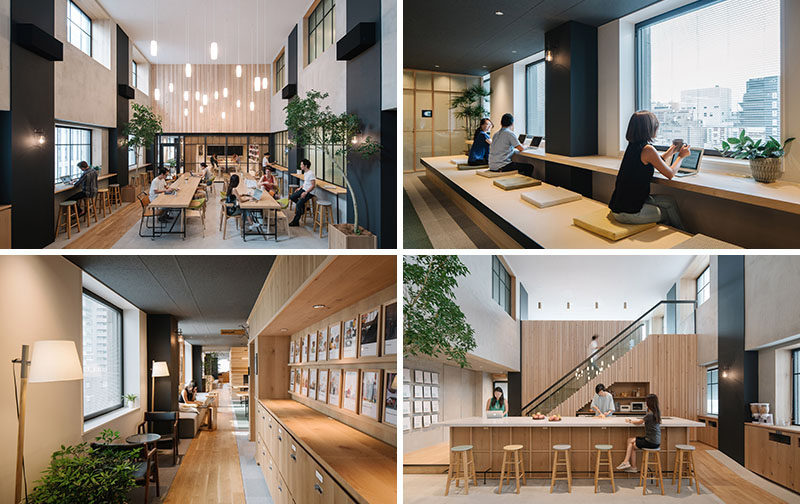 The new Tokyo offices designed for Airbnb by Suppose Design Office are looking somewhat more like a home than a workplace.
Working with the the employees and the Airbnb Environments Team, they set out to design a space that would be a friendly, open and social workplace.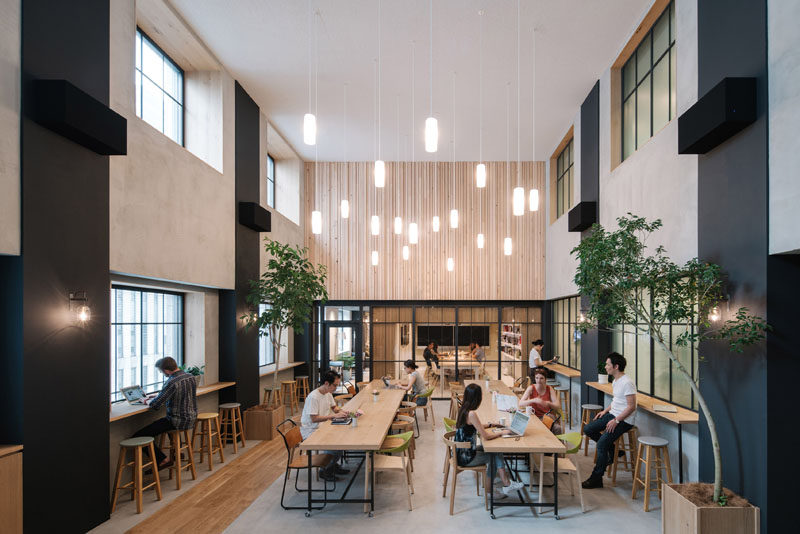 ---
The result is an office with many different areas throughout, some communal, some more private,
---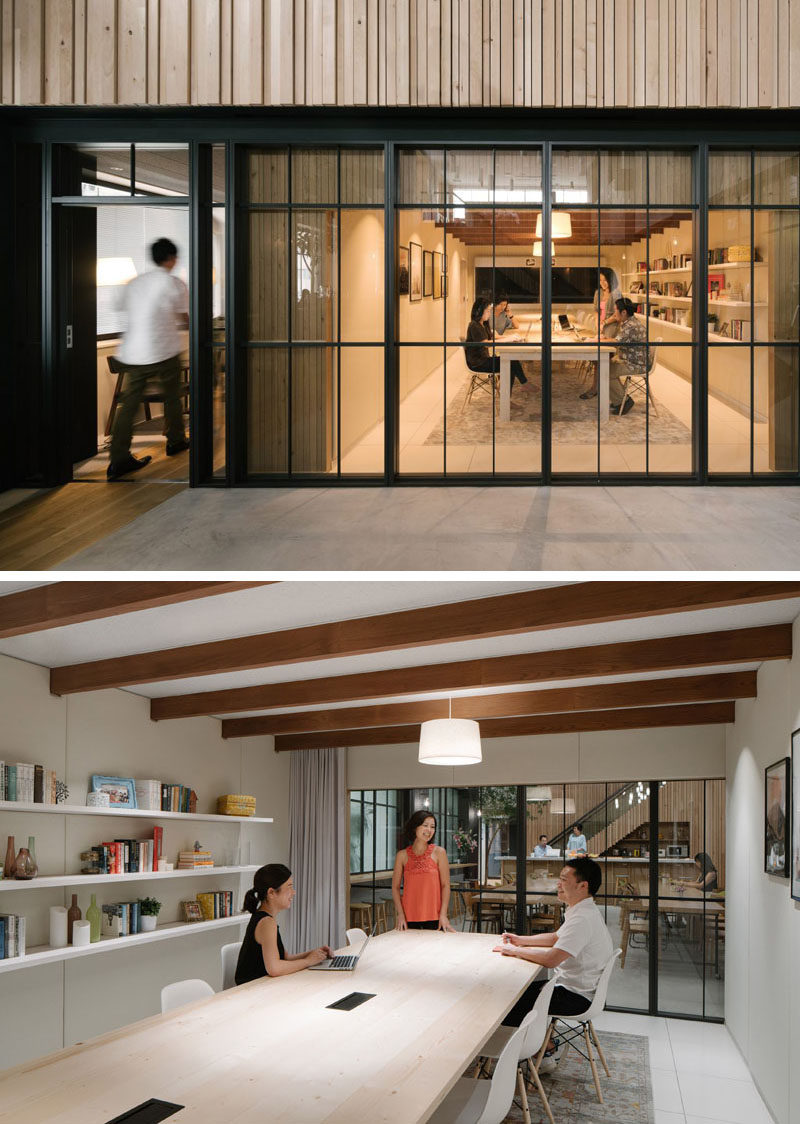 ---
Small tucked away spaces, like in this hall, offer a quiet getaway while working.
---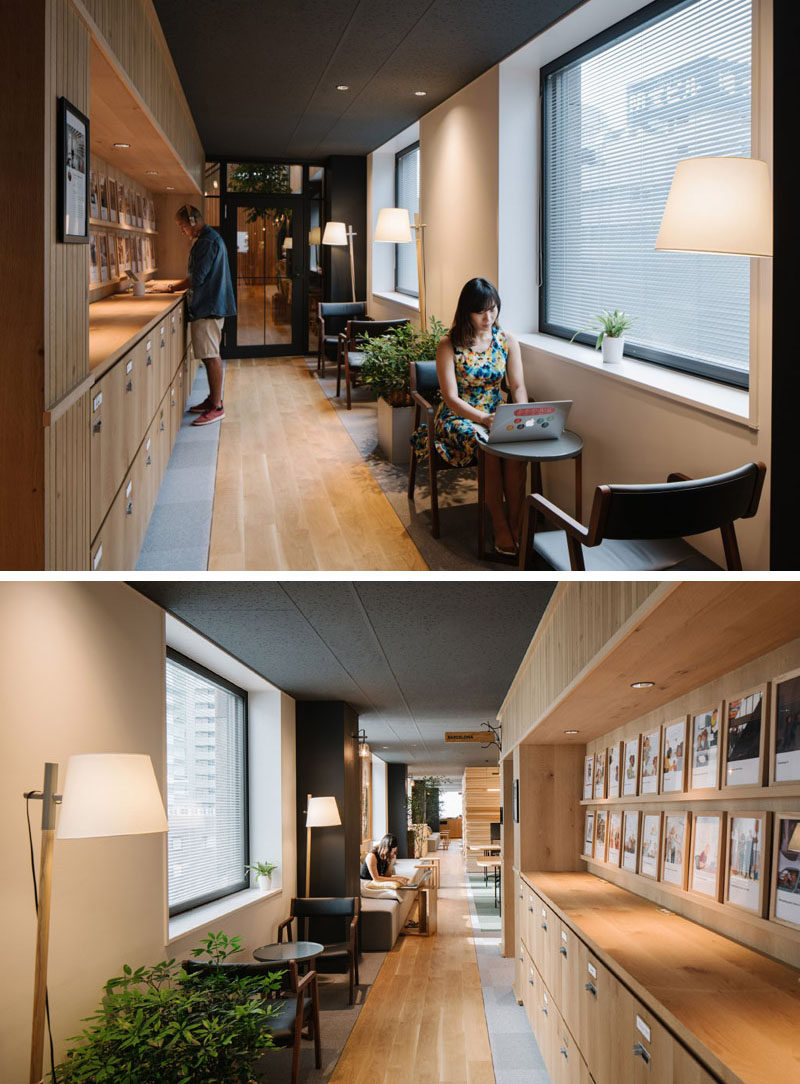 ---
Closed off meeting rooms open to this work-space that has window seats for looking out at the city view while you work.
---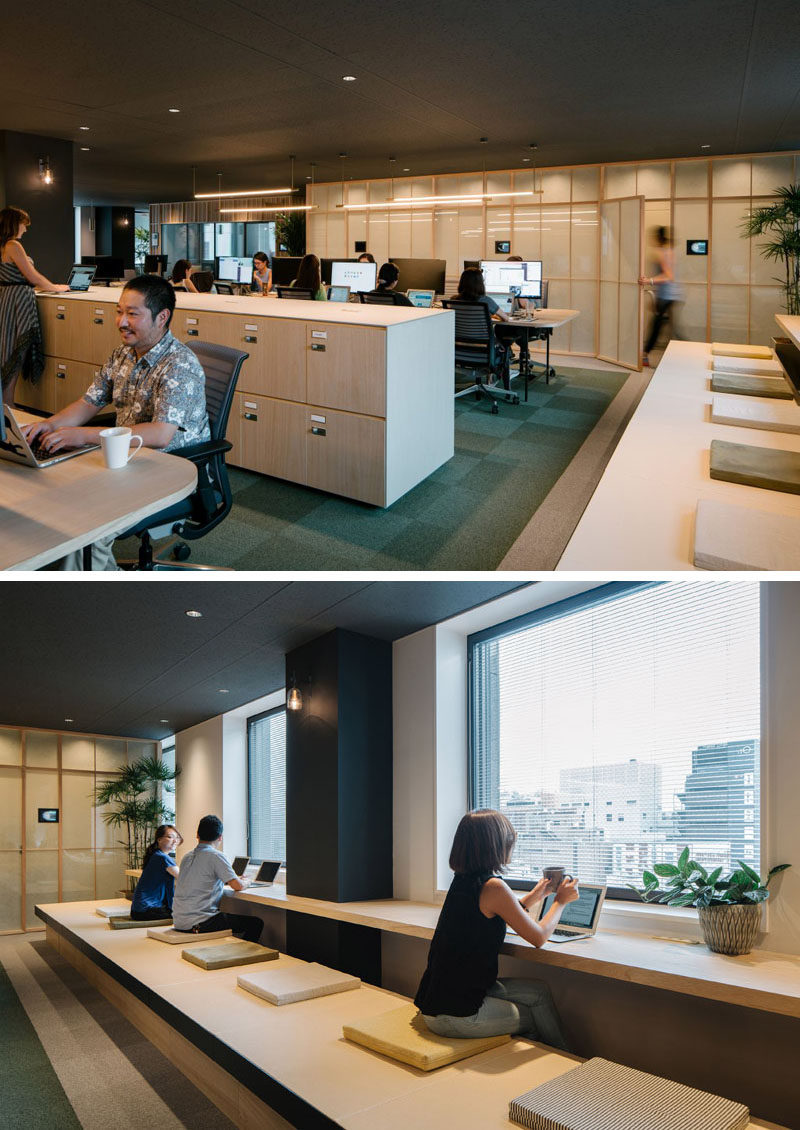 ---
Multiple different areas where people can work are scattered throughout the office.
---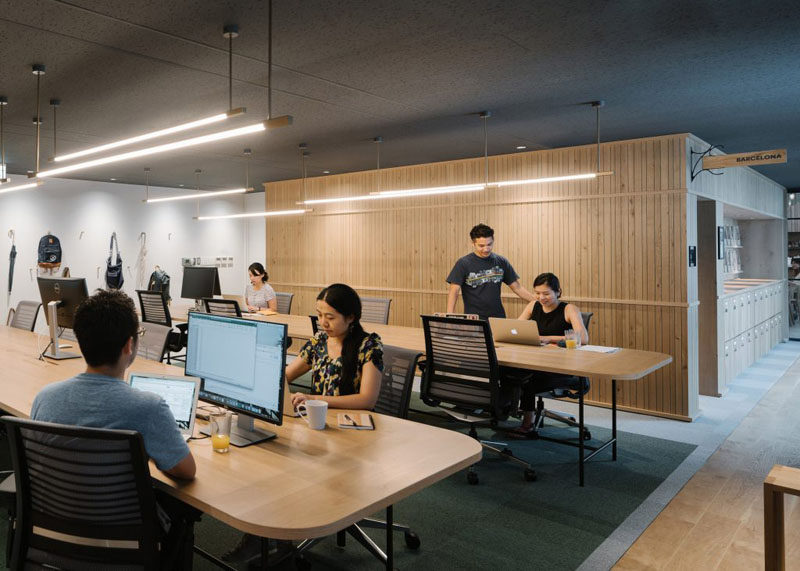 ---
There's a few boardrooms in the office. This one has a bright yellow feature wall and decorative pendant lamp.
---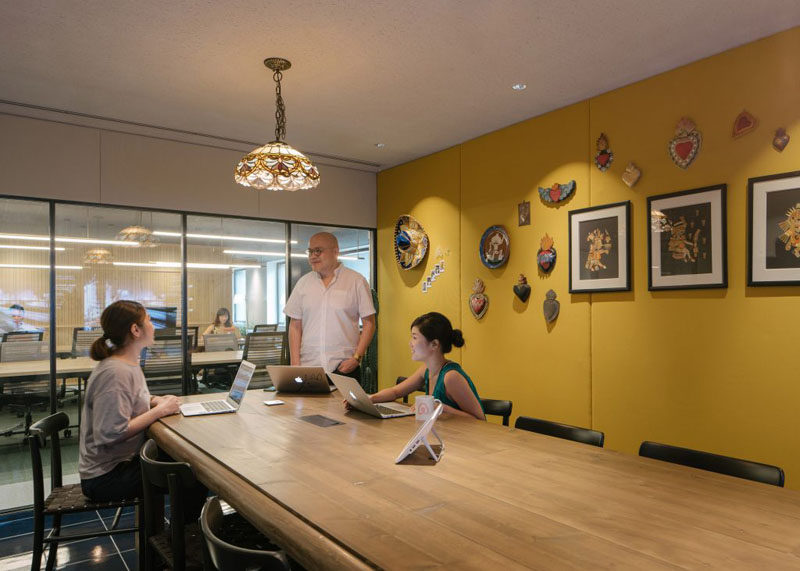 ---
A bench filled with cushions and communal work desks runs along the window.
---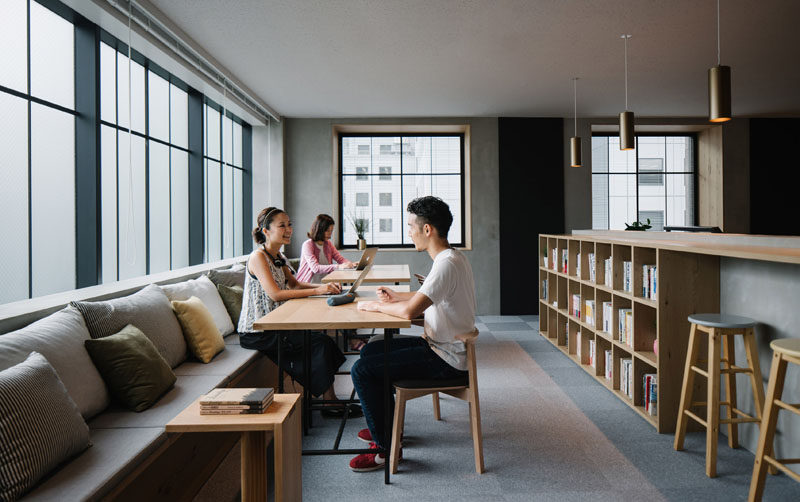 ---
Large windows add a lot of light to the space, making it feel bright and airy.
---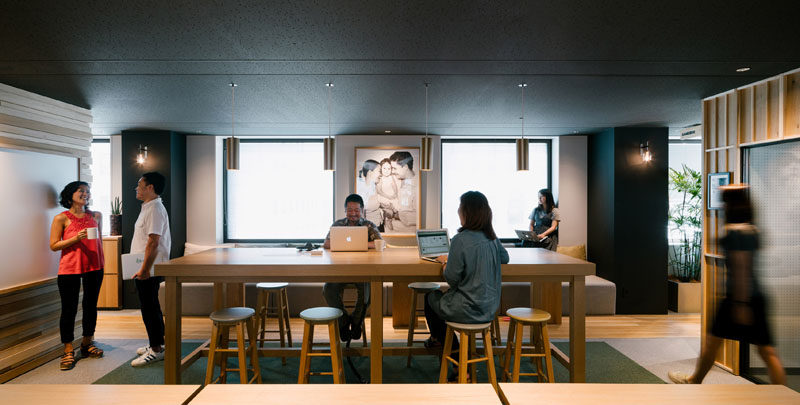 ---
There's also a large kitchen, with huge island, making sure there's enough room for everybody to prepare their food and chat.
---