Sagan Piechota Architecture designed the Otter Cove residence in Carmel, California.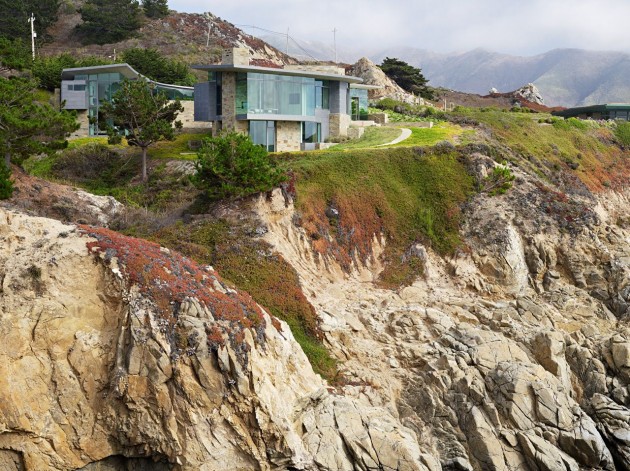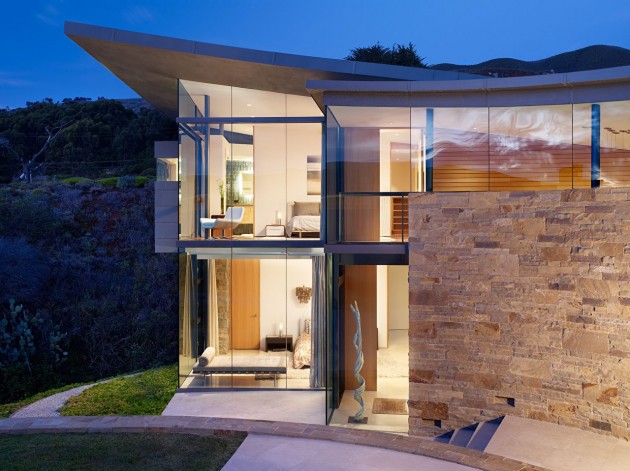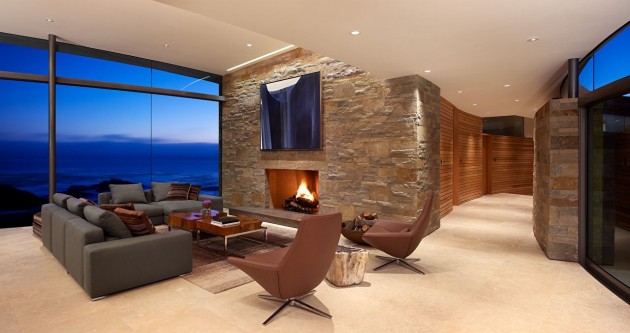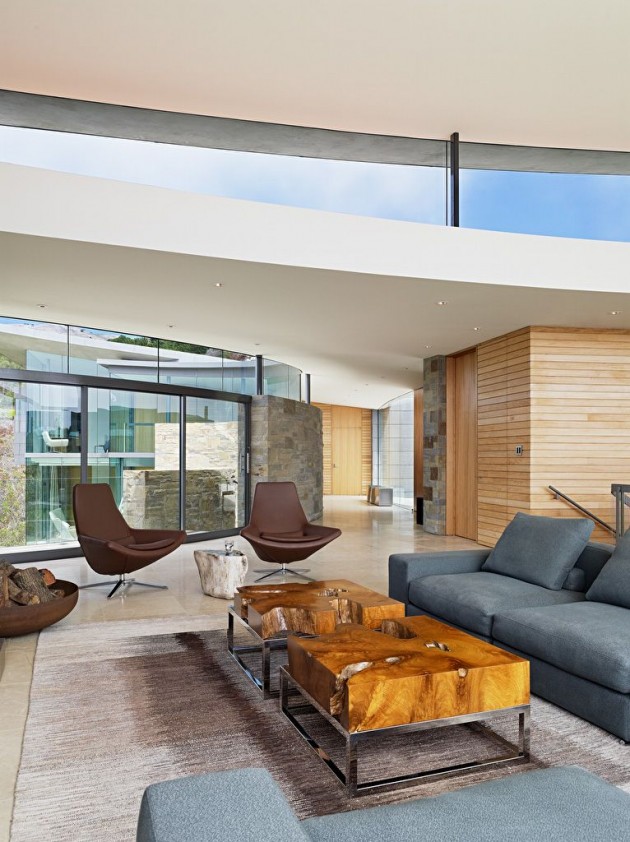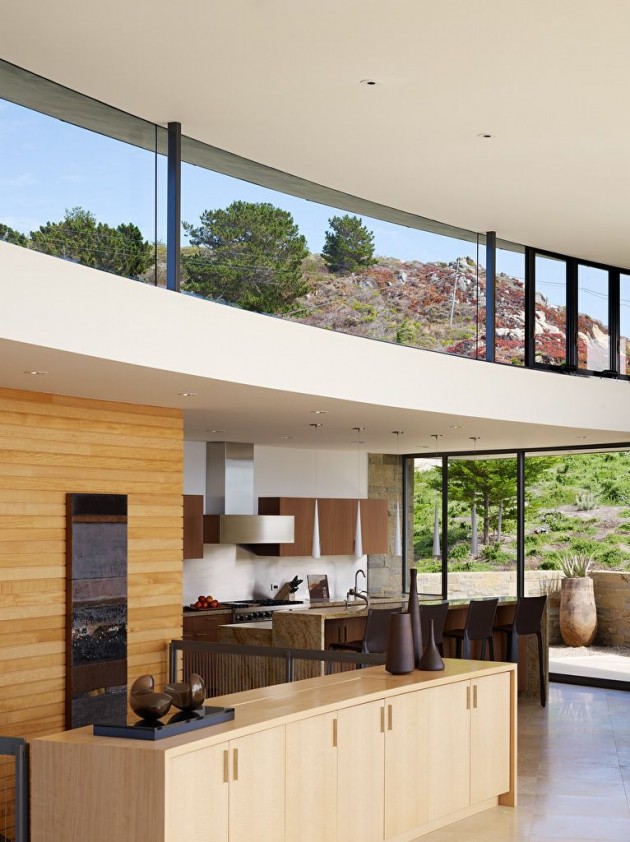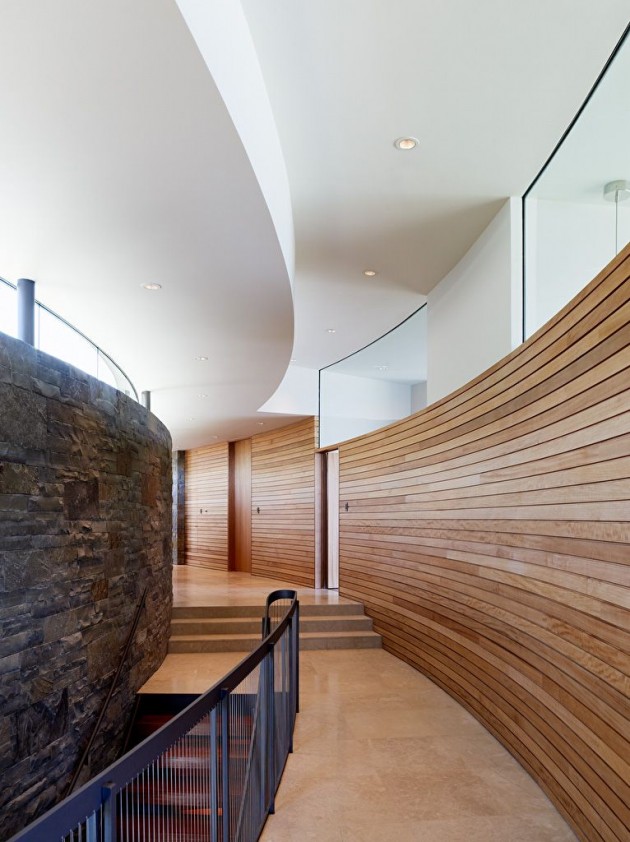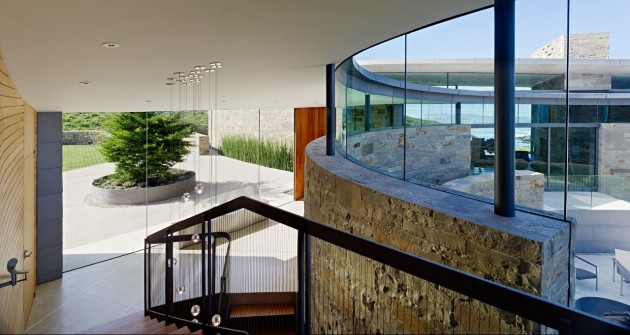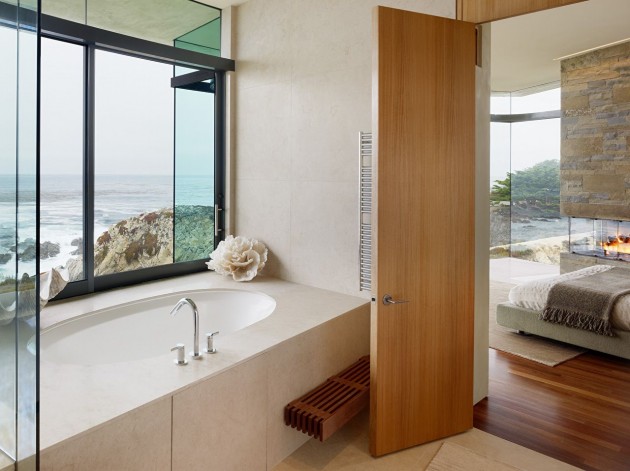 Project description
Perched atop a rocky outcrop overlooking the ocean, this Carmel residence strives to appear as a natural extension of the landscape while resolving competing private and public concerns.

The large area of the house was disguised by splitting the house into two wings, recessing the house into the site and locating nearly half of the space partially underground. The plan-split created a courtyard, the eastern wing providing privacy from Highway One and the western wing buffering the ocean wind. Secondary spaces are located on the lower floor and borrow light from above through three staircases. These spaces provide respite from the panoramic drama on the upper floor.

Walls are located only where absolutely necessary for privacy or structure and treated as monolithic elements. Stone cladding predominates, rooting the house in the site and visually connecting with the rocky cove.
Architect: Sagan Piechota Architecture
Photography by Joe Fletcher