CAST Architecture have designed the Ranchero House for a family in Mazama, Washington.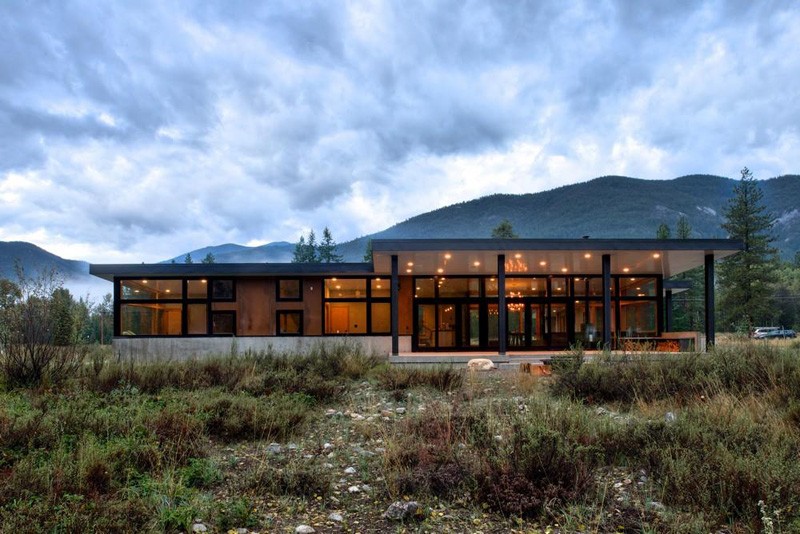 The architect's description
Nestled at the edge of a subalpine meadow in the upper Methow Valley, the Ranchero is a base camp for year round outdoor adventure and a social hub for gatherings of friends and family.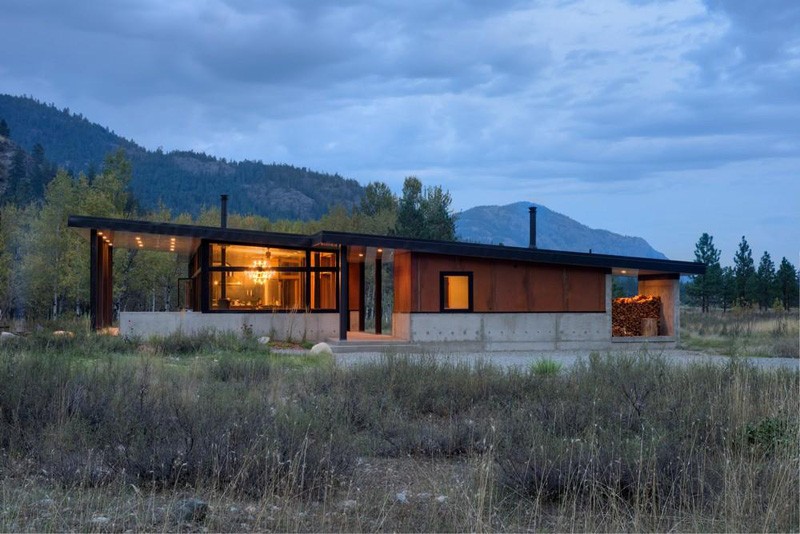 The plan emphasizes simplicity, abundant natural light and a strong connection to the surrounding peaks and adjacent aspen grove. The public wing features an open floor plan with an expansive patio that sets the stage for relaxation and socializing.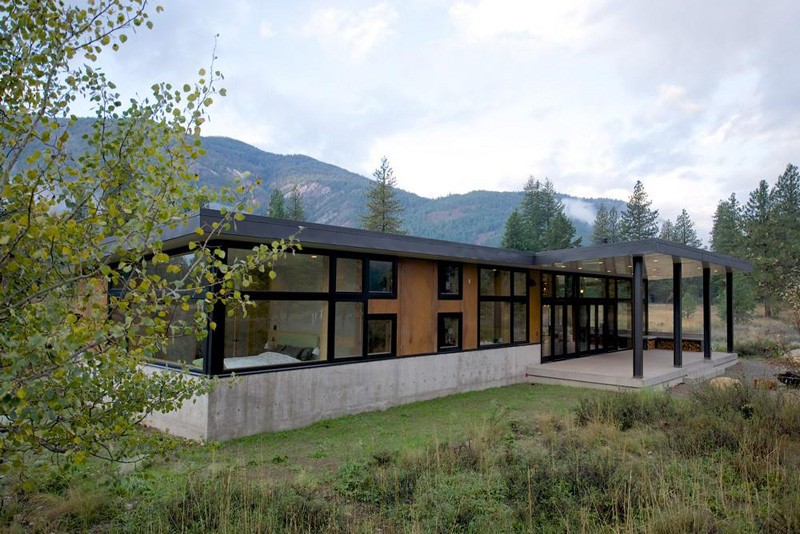 A simple material pallet focuses on highly durable, low maintenance solutions such as Cor-ten steel siding, aluminum clad windows and a concrete skirt that protects the structure's base during the winter snowpack and spring snowmelt cycle.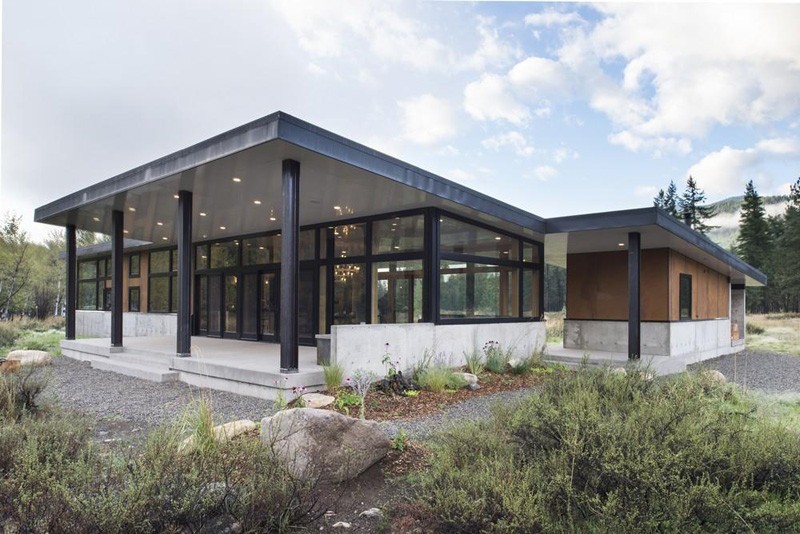 The deep veranda, oversized entry and ski wax room provide family and guests a functional landing zone between activities.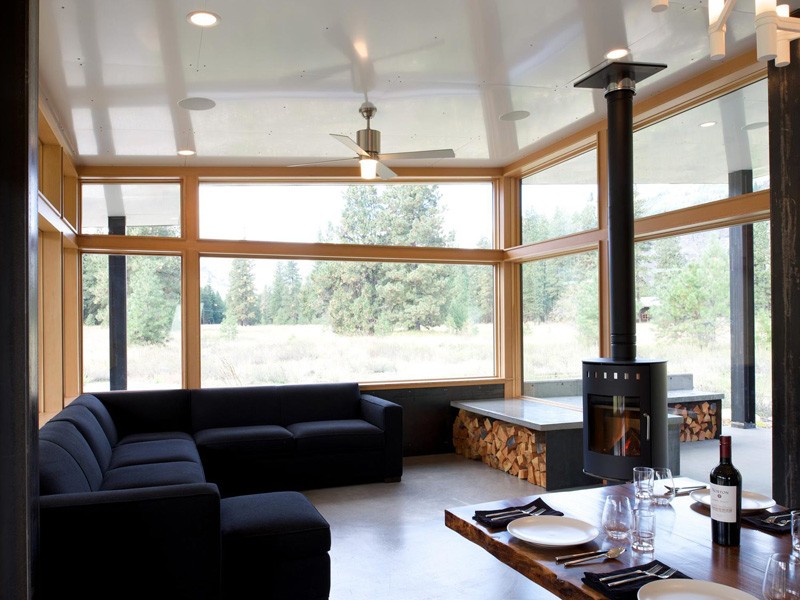 Built at a modest scale with super insulated walls and ceilings, energy efficient windows and systems, the home is intended to minimize energy consumption.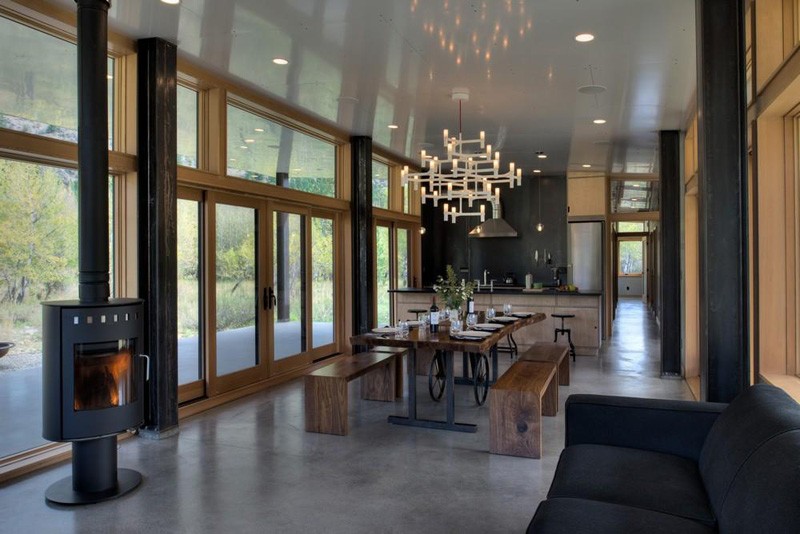 With a spine that is aligned along an east west axis, the home is designed to take advantage of passive solar heat gain in the winter while minimizing solar heat gain in the summer.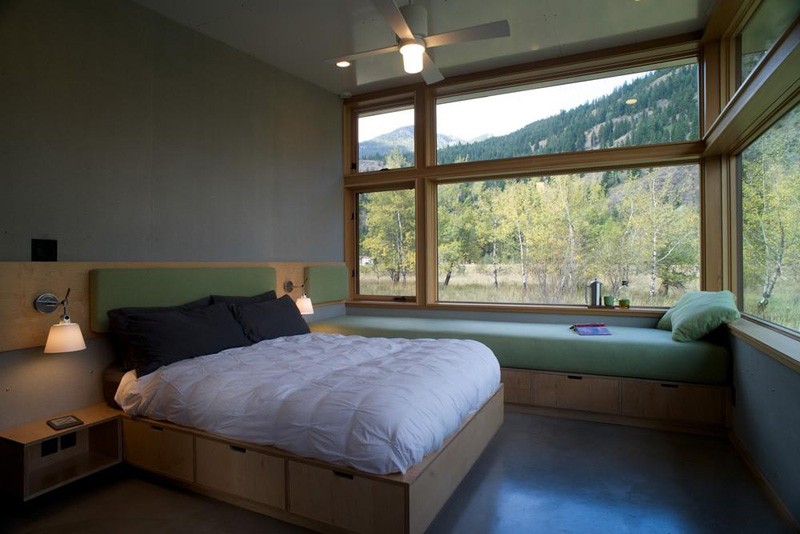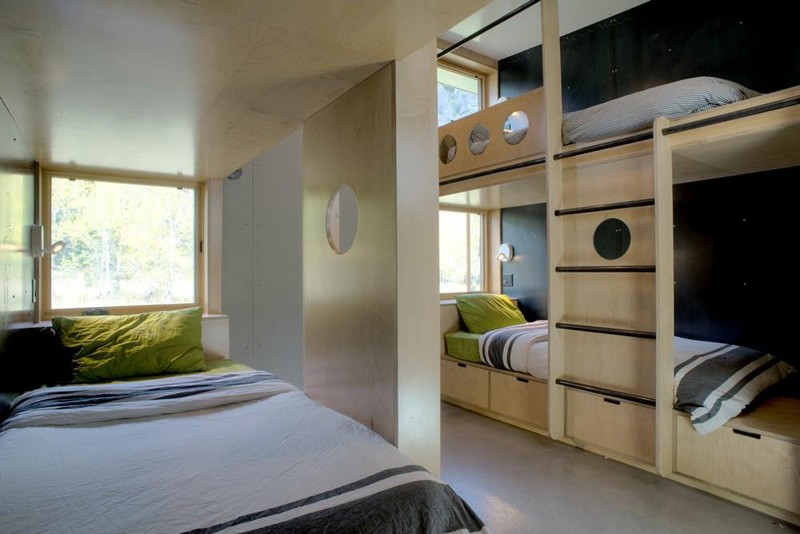 Architect: CAST Architecture