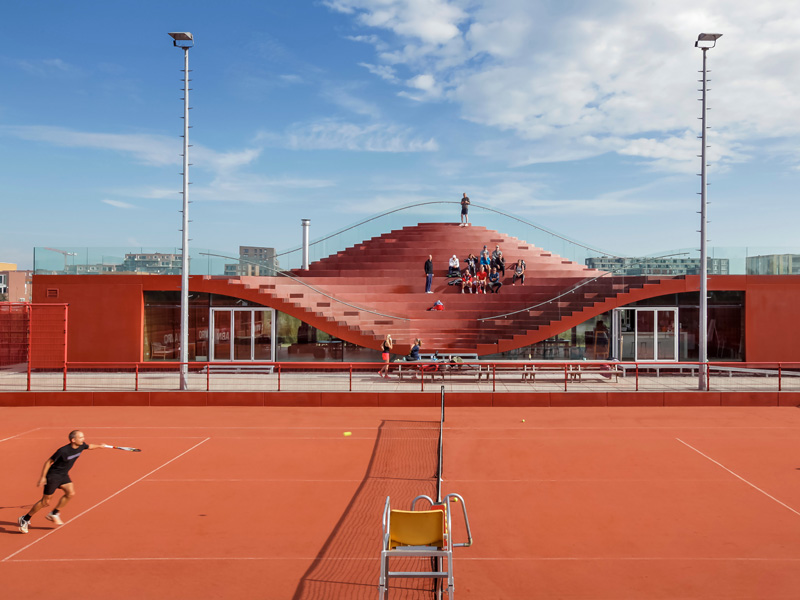 MVRDV, together with Studio Bouwhaven, have designed a new clubhouse for the Tennish Club IJburg in Amsterdam, The Netherlands.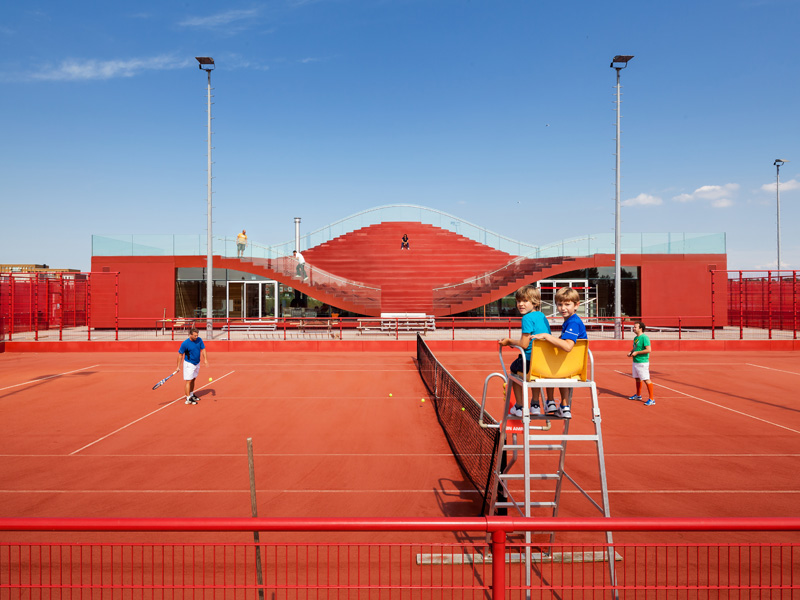 The architect's description
The design for a clubhouse for the Tennis Club IJburg in the east of Amsterdam is an attempt to minimise the use of valuable playing space by combining the clubhouse typology, a long low strip opened up to views of the courts on one side and the waters of the IJMeer on the other, with that of a sports tribune or grandstand, perfectly angled for centre-court viewing.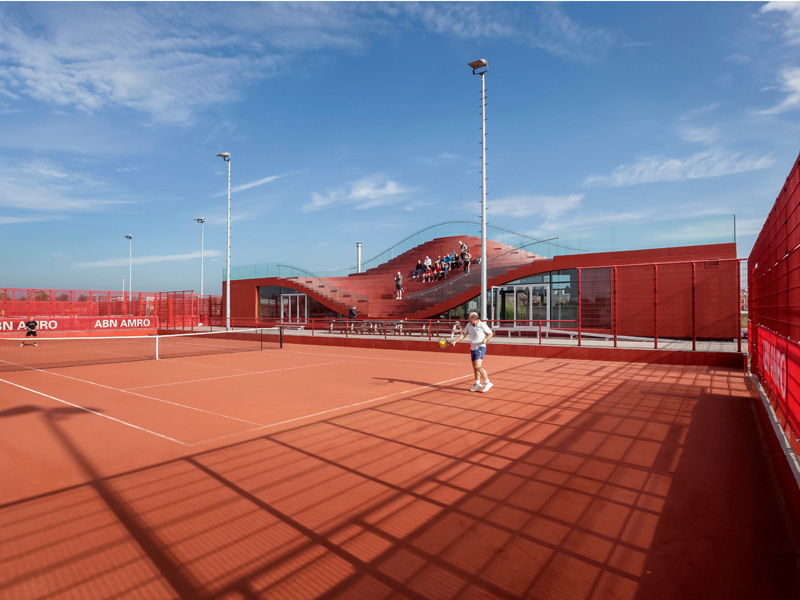 The roof of the club folds up to form this informal spectator platform, which can seat up to 200 people.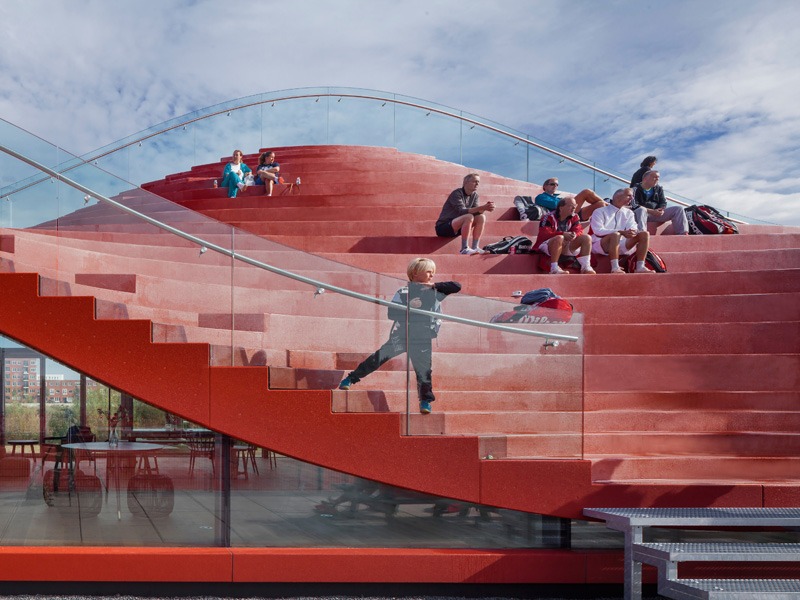 The club house is a long open volume with services on either side such as dressing rooms, a kitchen, storage and toilets.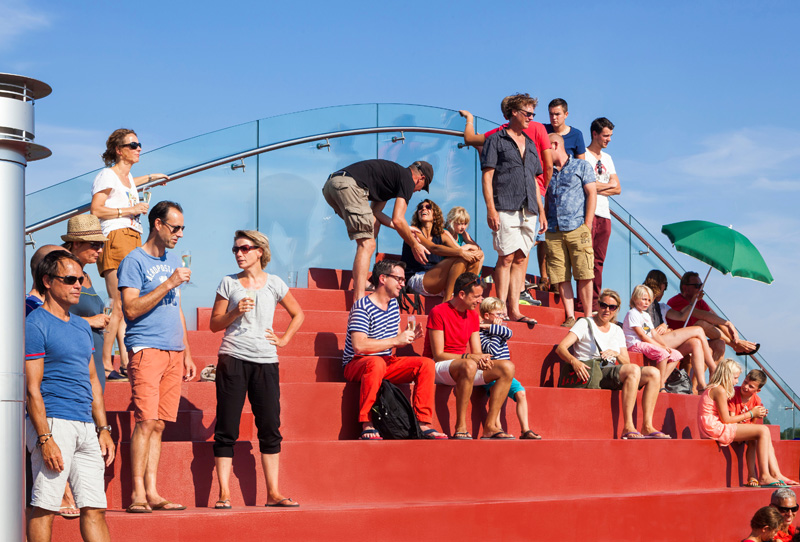 The main space is multifunctional, so it can be used for the club's many events.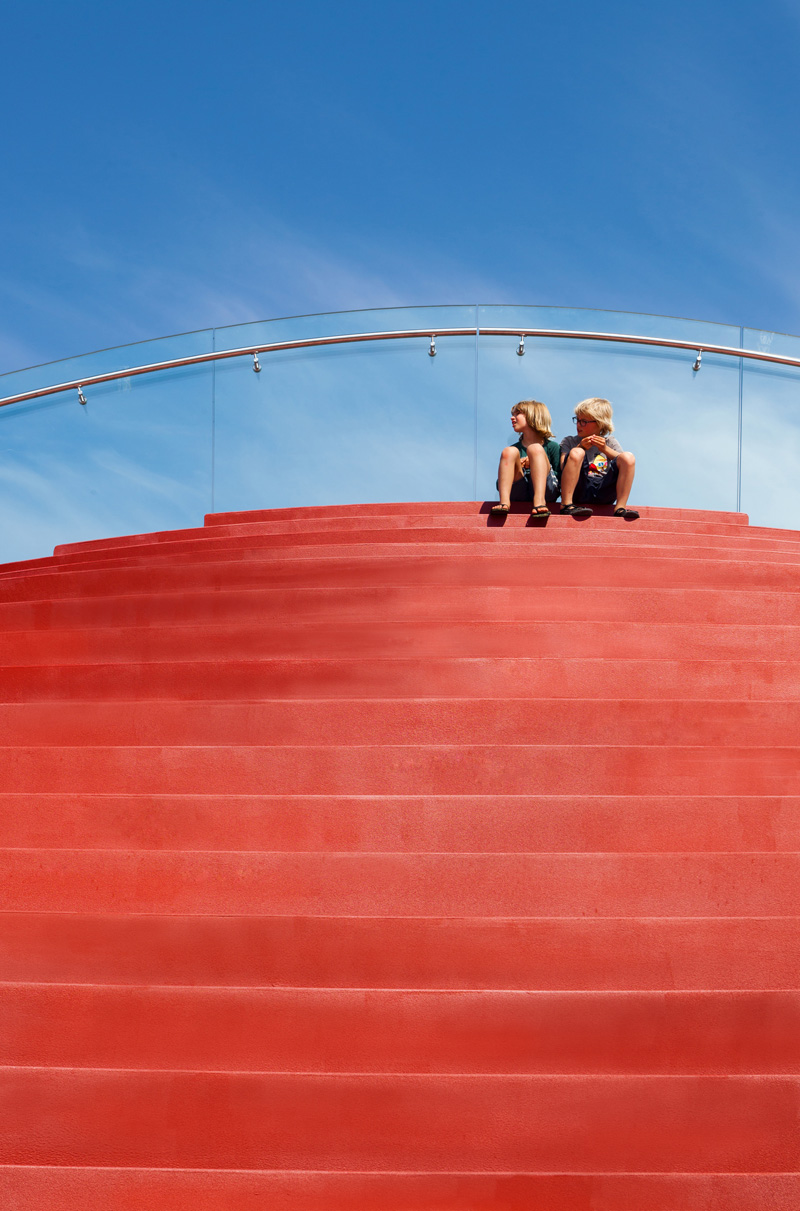 The roof dips down towards the south side and is raised towards the north up to a height of seven metres, creating an informal tribune for the club.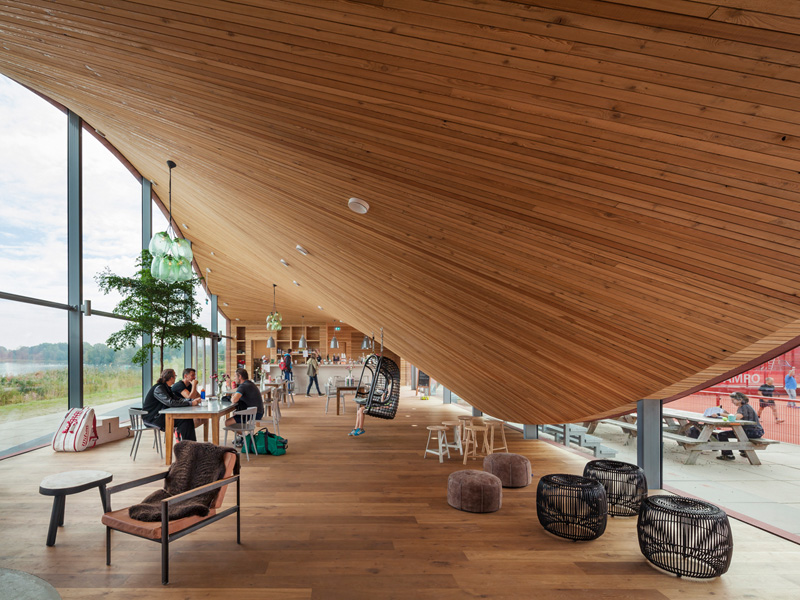 The wide glass front to the north side allows extensive natural lighting and provides a view out over the waters of the IJ-lake.