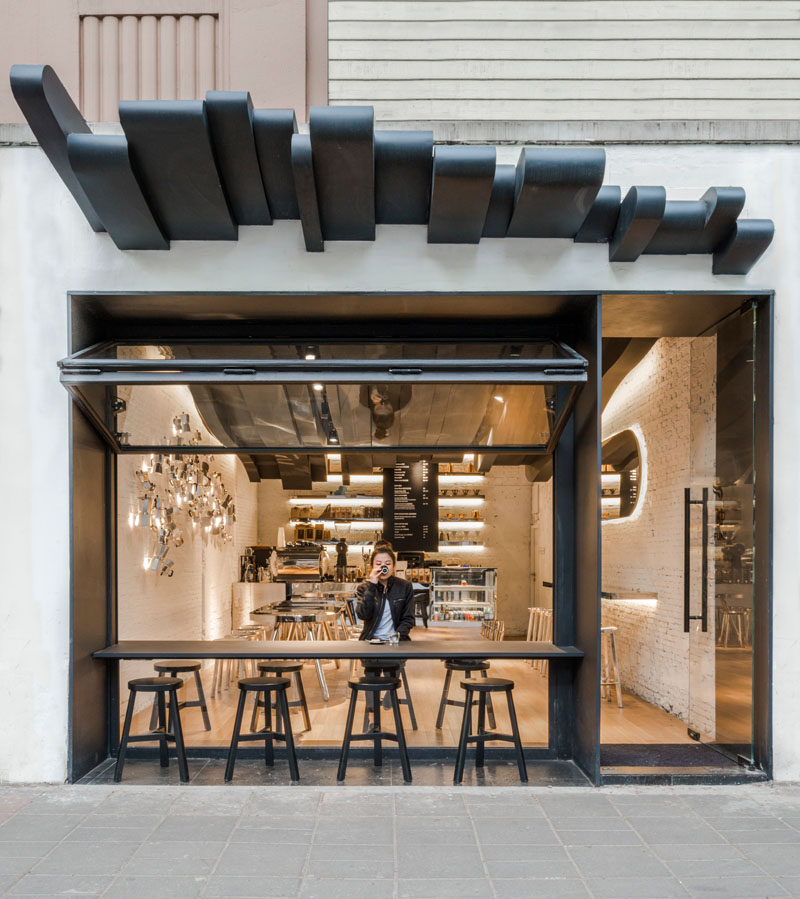 This bright cafe in Shanghai is designed to grab your attention as you walk by. Designer Alberto Caiola knew the cafe needed something special to draw people inside, so he included a sculptural ceiling that appears to flow through to the outside of the cafe.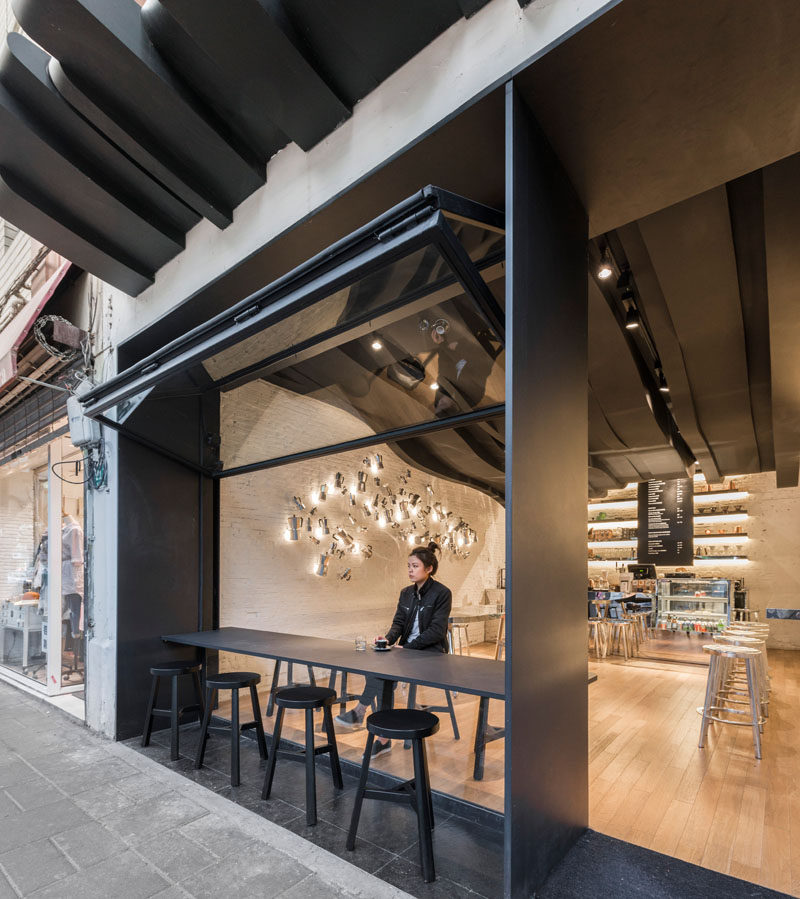 ---
At the front of the cafe, named Fumi Coffee, there's stools on both sides of the bar height counter, perfect for watching the world go by.
---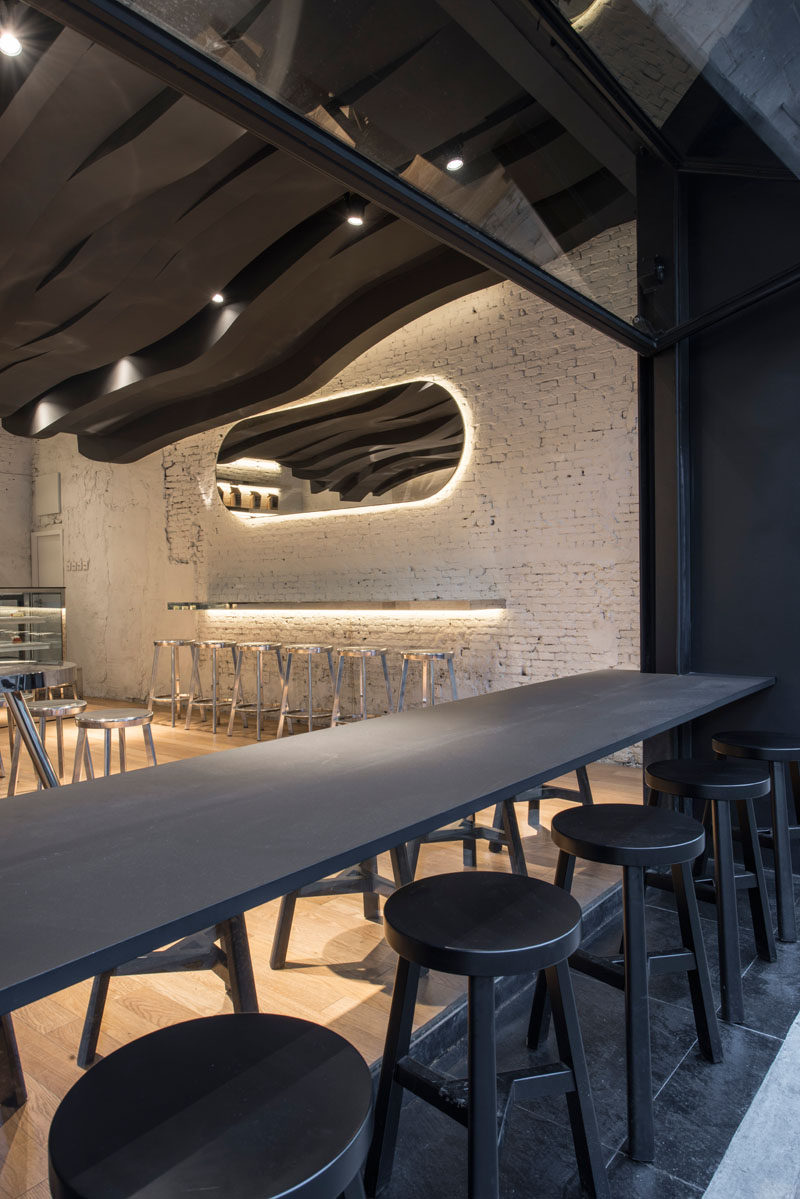 ---
Inside, the sculptural ceiling, which was inspired by the aromatic vapors of coffee, carries through to the back wall, providing a dark contrast to the light walls, and reflective furniture.
---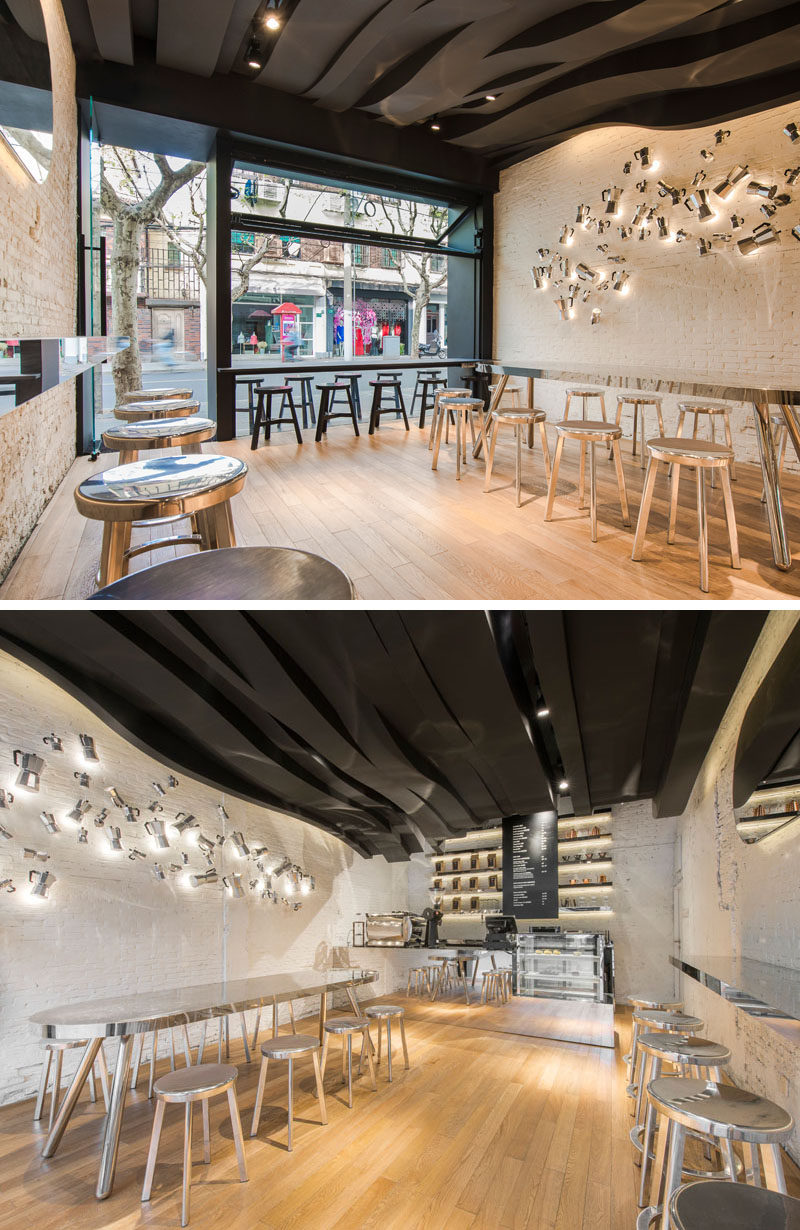 ---
On one wall, there's an artistic installation made from iconic Moka coffee pots.
---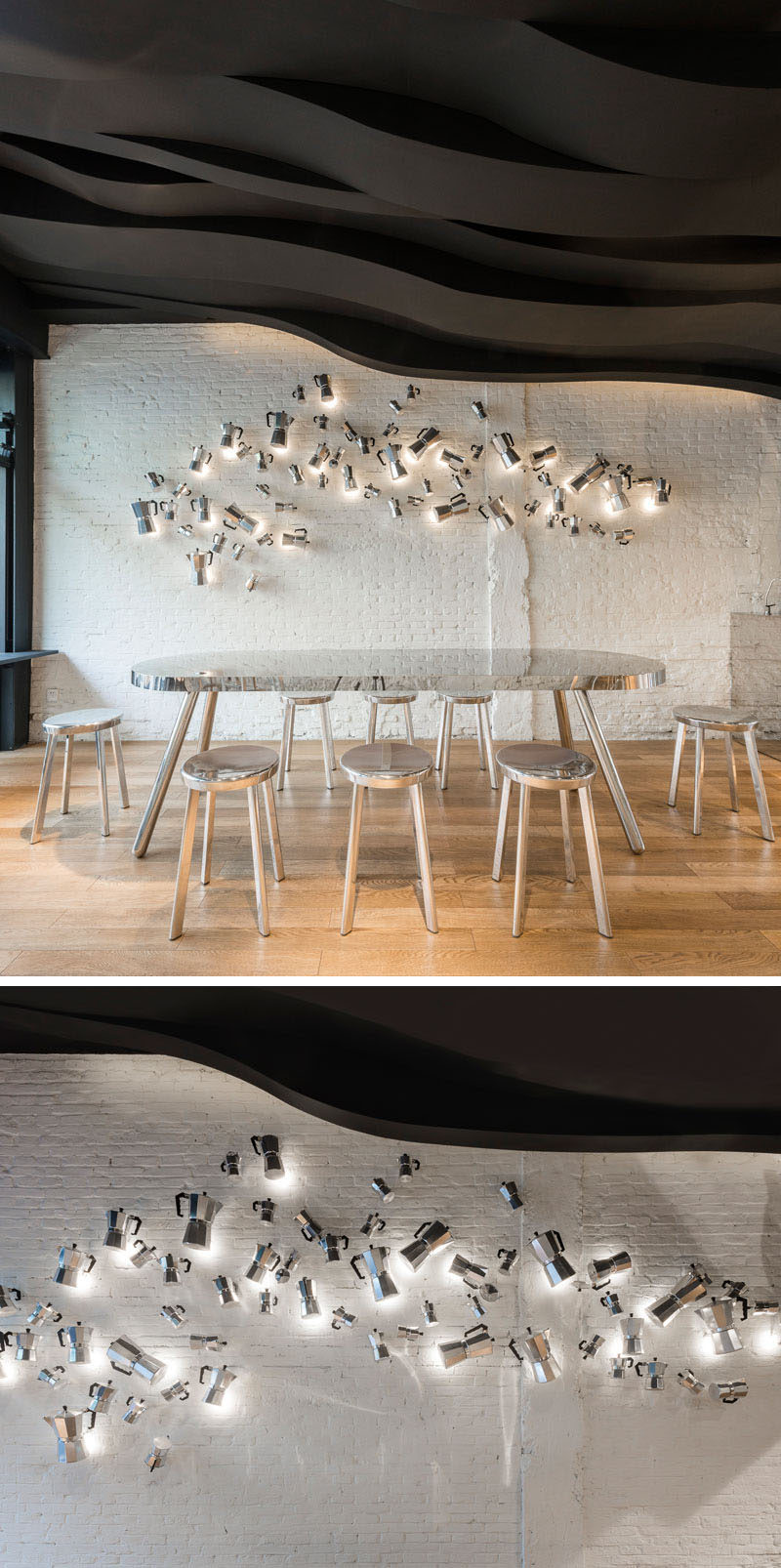 ---
At the back of the cafe, the service counter, shelves, and coffee machine are all reflective surfaces, making the space appear larger.
---

---
On the other wall, there is a large back-lit mirror and bar.
---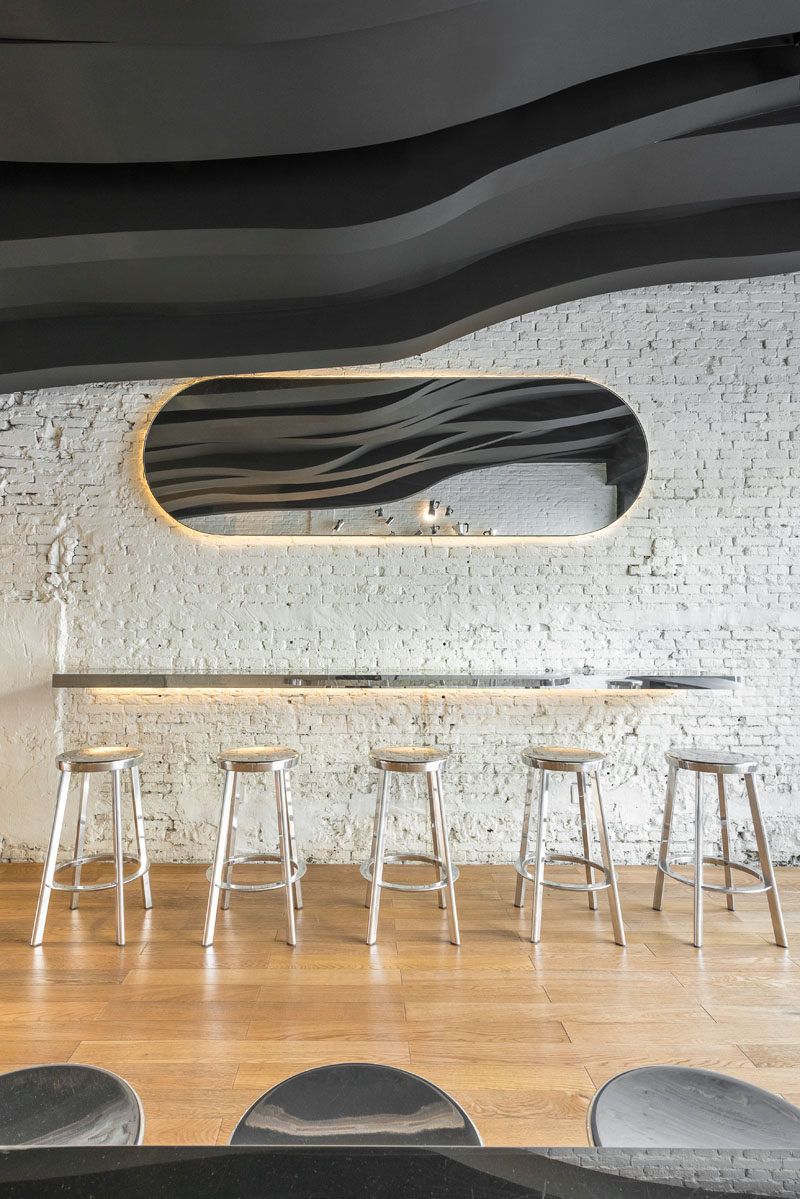 ---