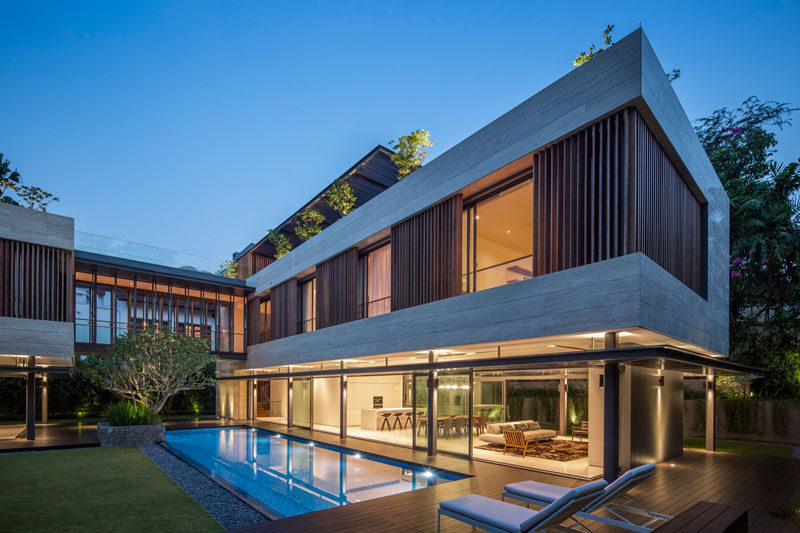 Singapore based Wallflower Architecture + Design were asked by their client to design a luxurious, tropical, contemporary family home.
The home owners are also owners of a construction company and by building it themselves, they would use the house to showcase their professional capabilities.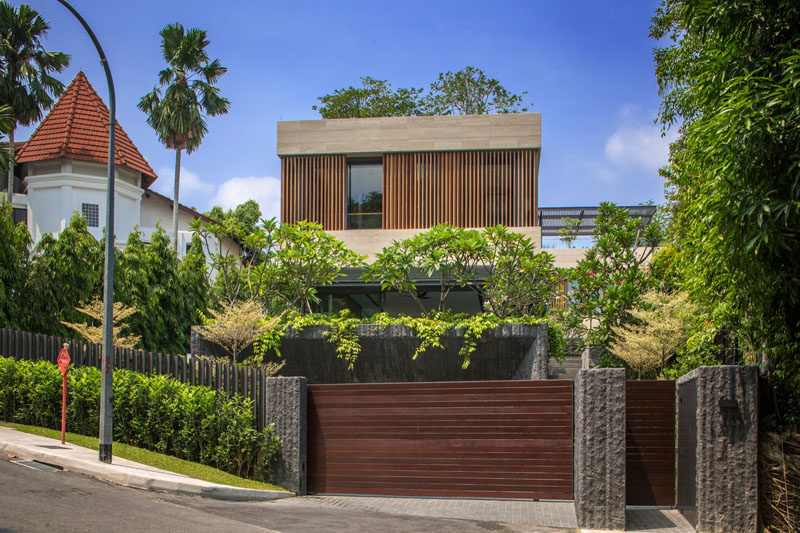 ---
Upon entering through the gate, the home, named the Secret Garden House, starts to reveal itself and a cave-like entrance guides you into the home.
---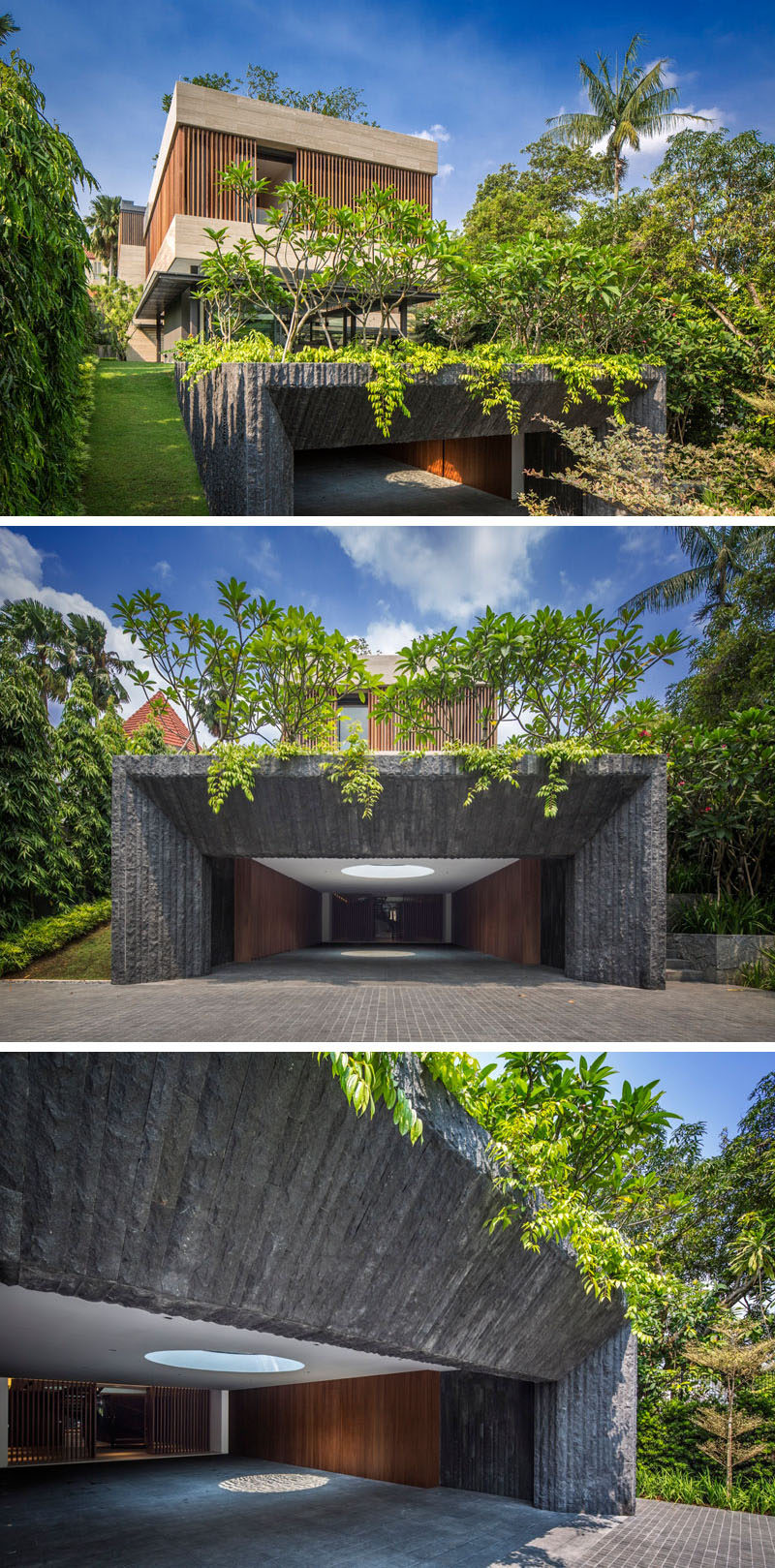 ---
Through this 'cave-like' entrance there's a skylight, however the skylight shows water from the water feature positioned directly above.
---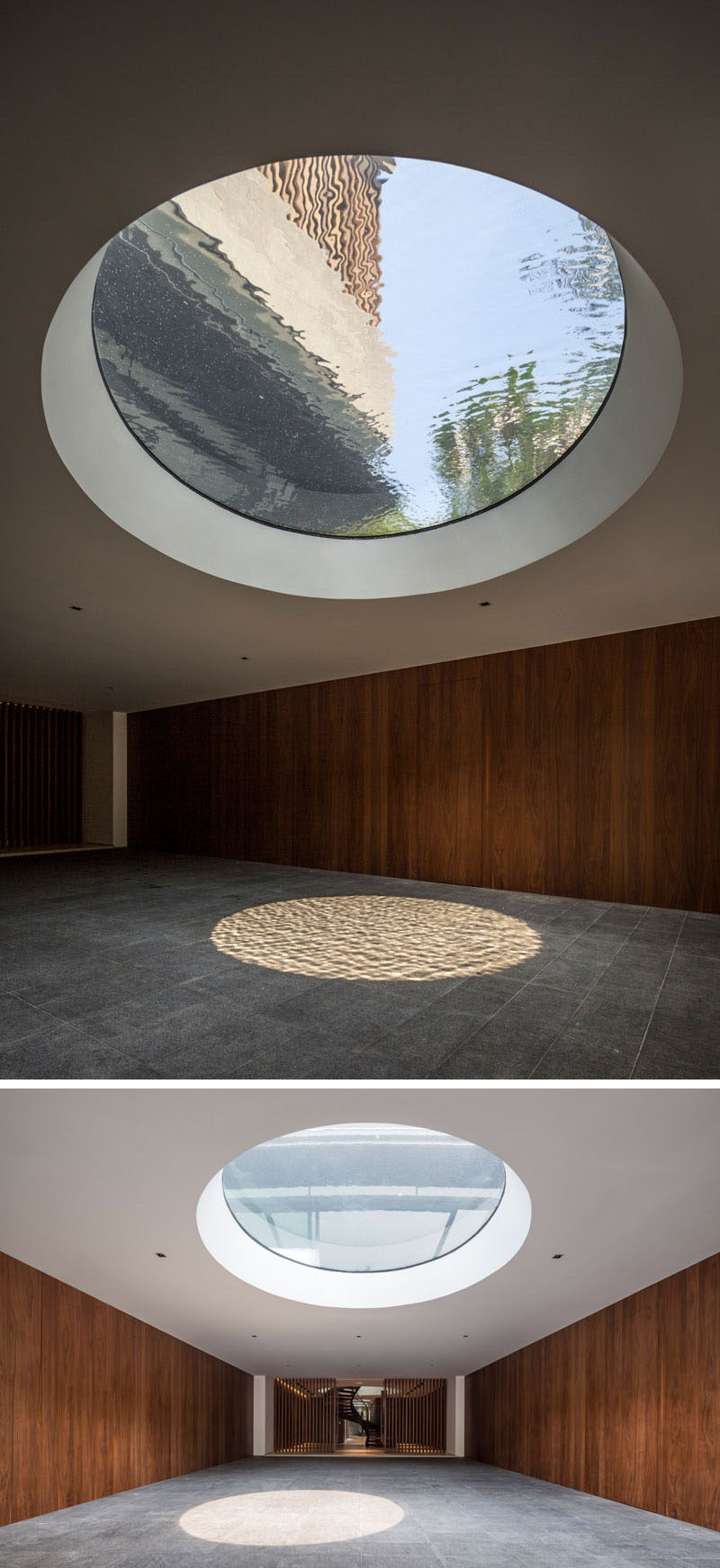 ---
Going further into the home and past a spiral set of stairs, there's a hallway with additional skylights (this time no water), and access to a second set of stairs.
---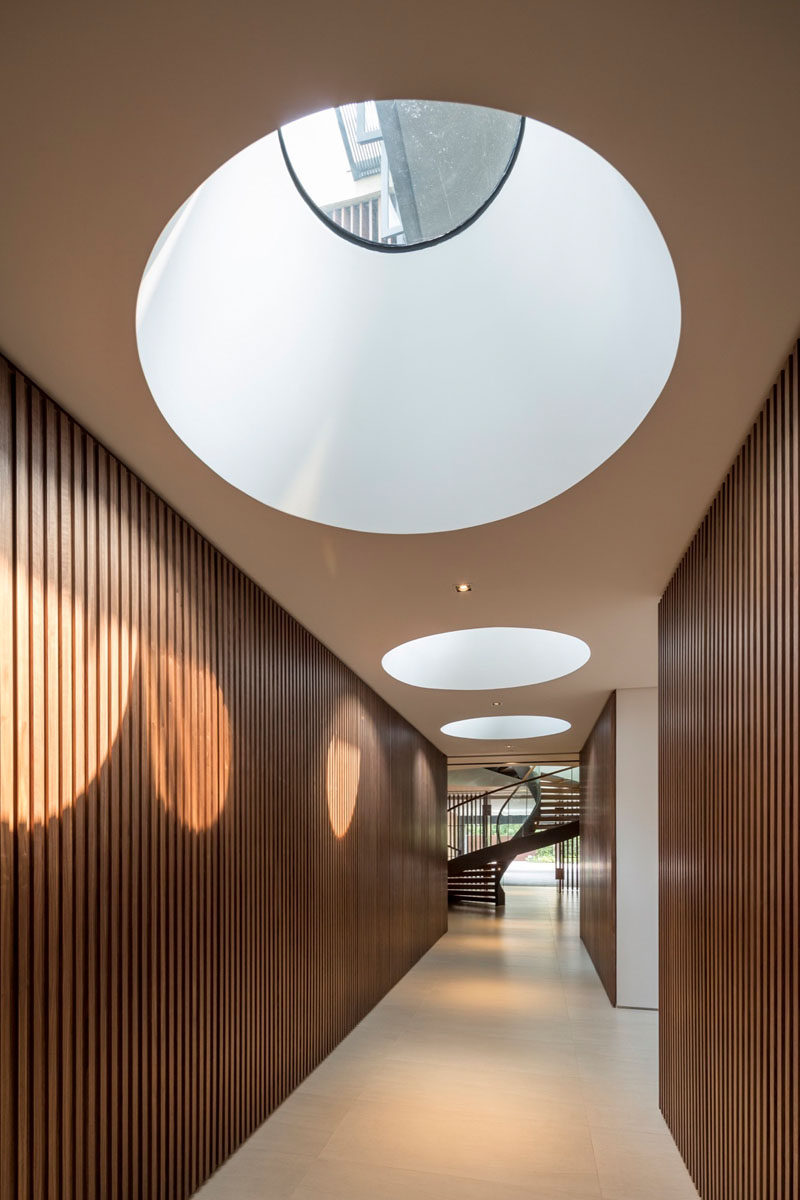 ---
Down the hallway there's a multi purpose room and an entertainment room. There's also the laundry, storage room, steam room, bathroom and a lift.
---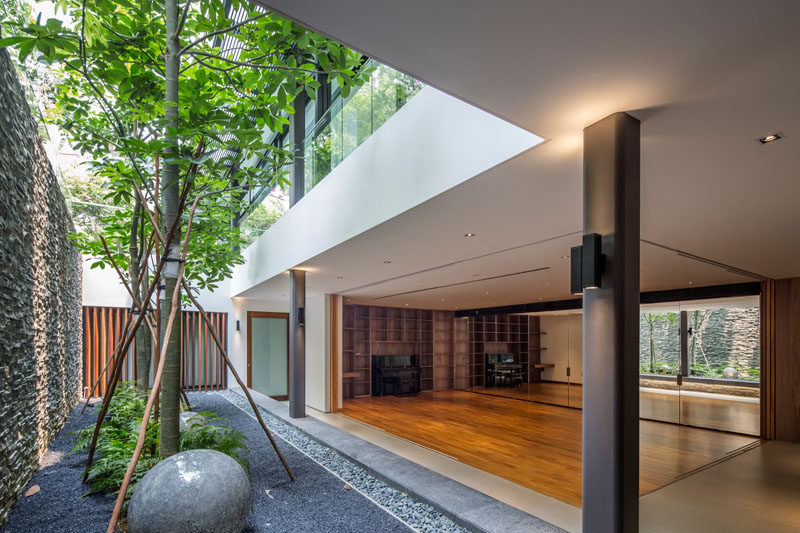 ---
Here's the entertainment room that opens up onto a landscaped garden.
---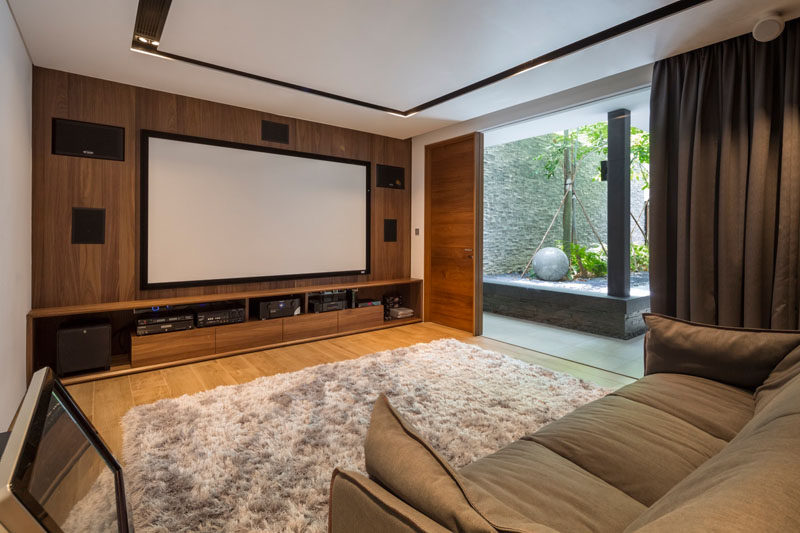 ---
Back down the hallway, here's a closer look at the spiral stairs that lead to the main floor of the home.
---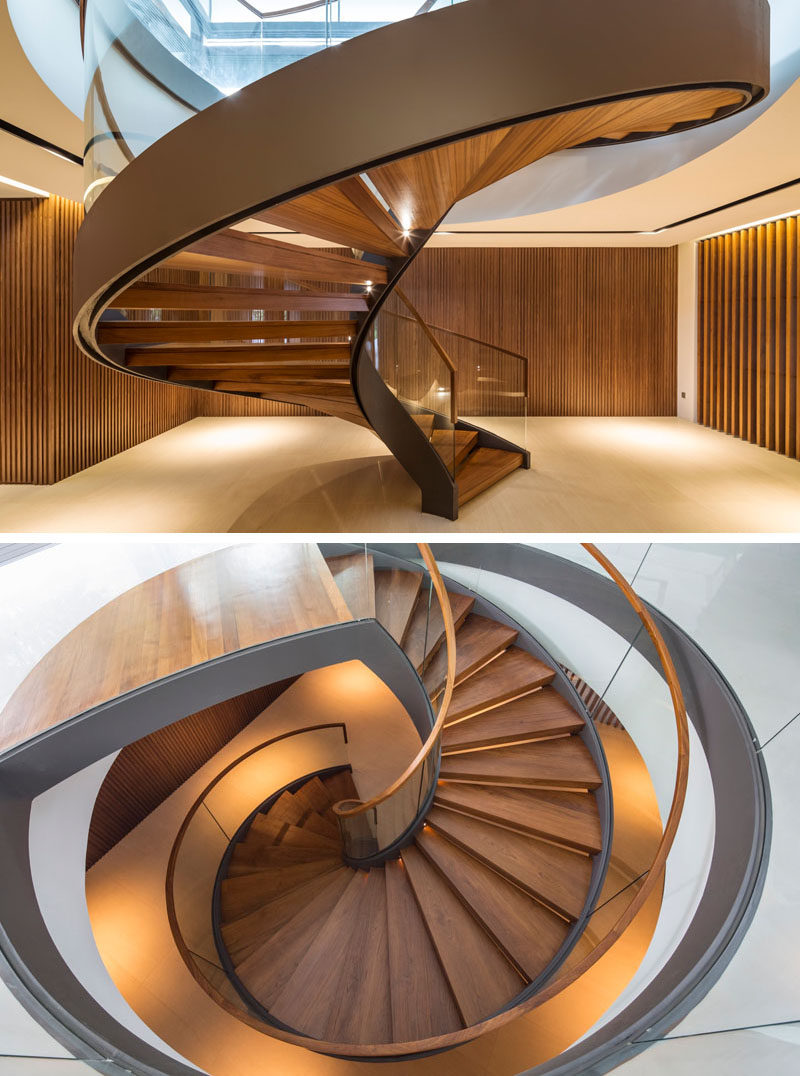 ---
At the top of the spiral stairs, there's a living area that opens up to the garden and a water feature.
---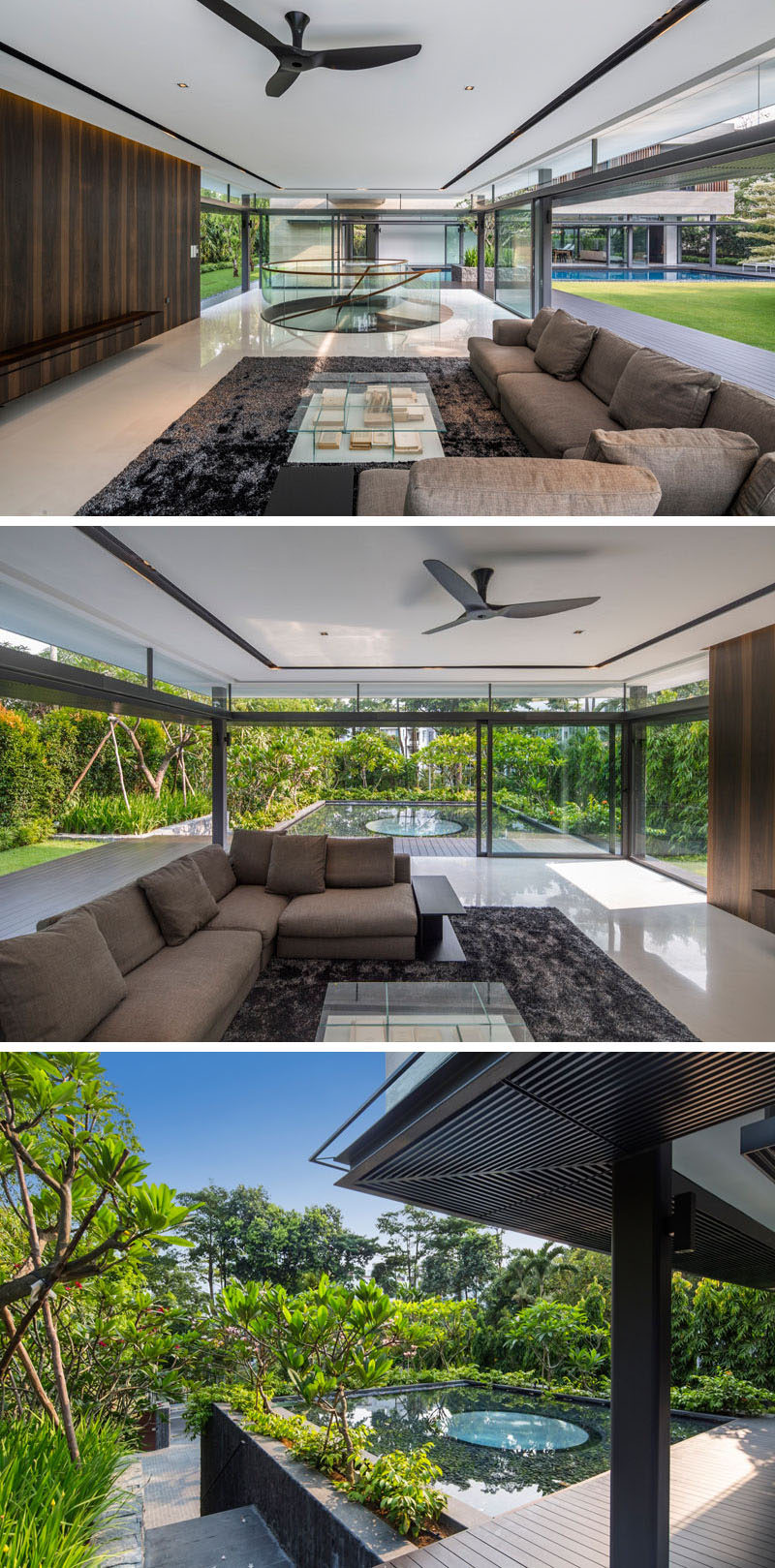 ---
This water feature is the same one that can be seen through the first skylight when entering the home.
---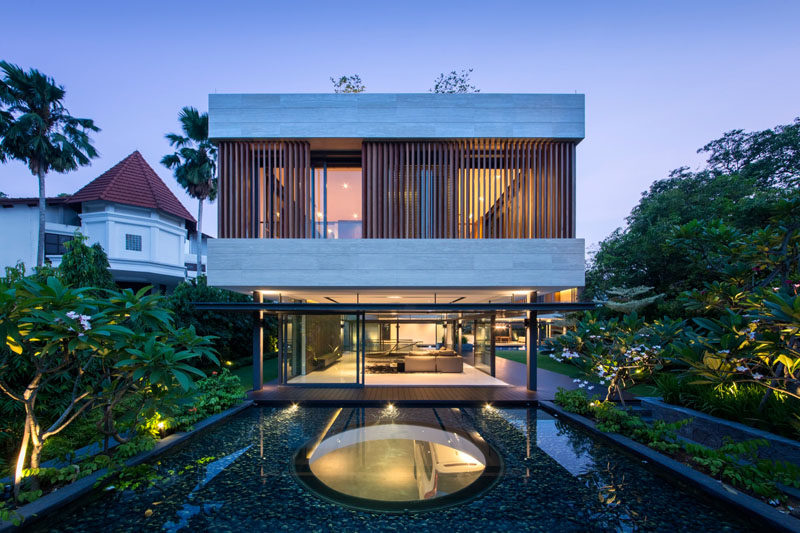 ---
According to the designers, the owners had liked the idea of detaching the living and dining spaces and surrounding them with pools and gardens.
---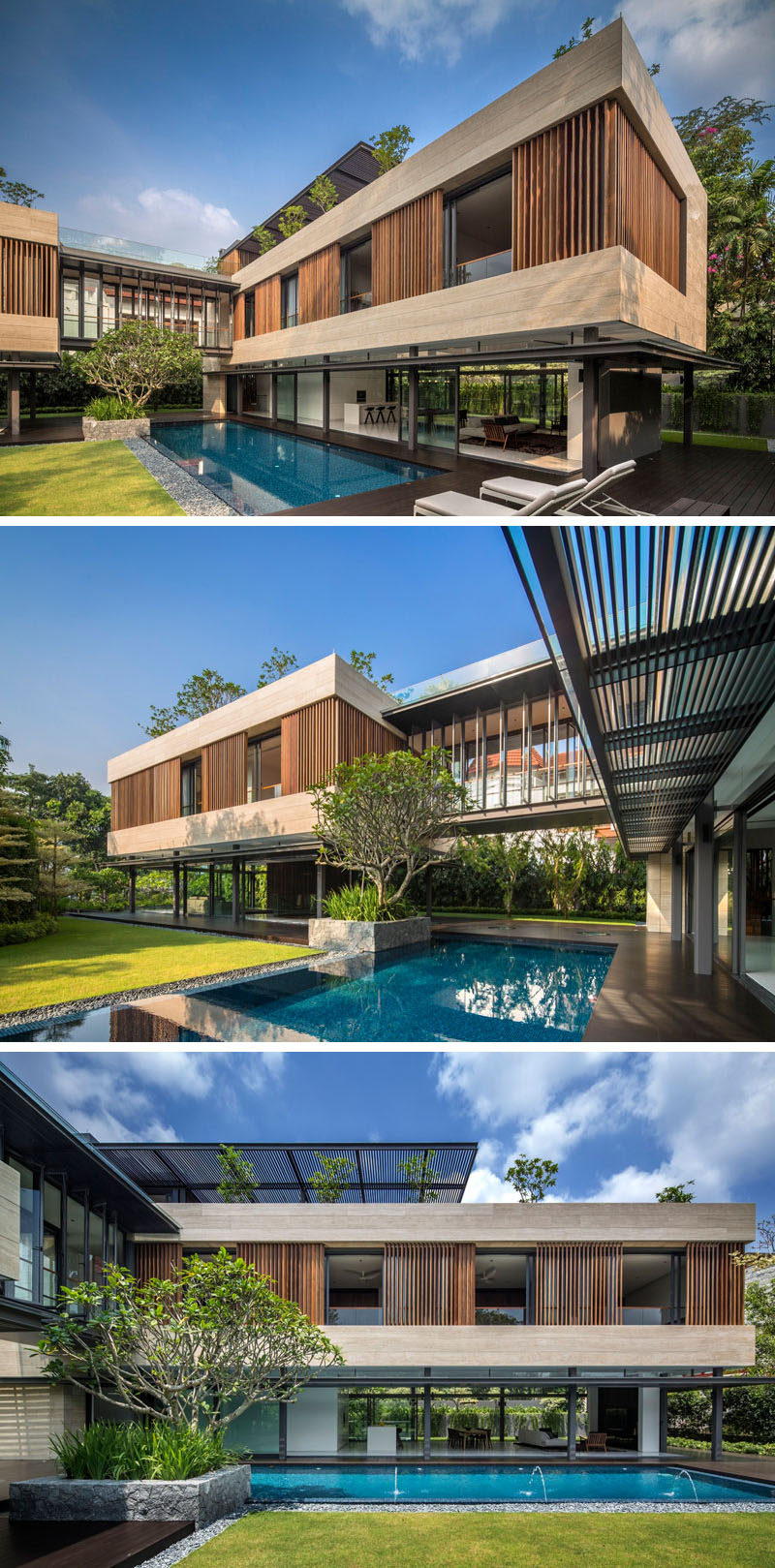 ---
This floor of the house was planned to be a space that blended indoor and outdoor as you can see with the doors of the dining and kitchen areas opening up to the garden and pool.
---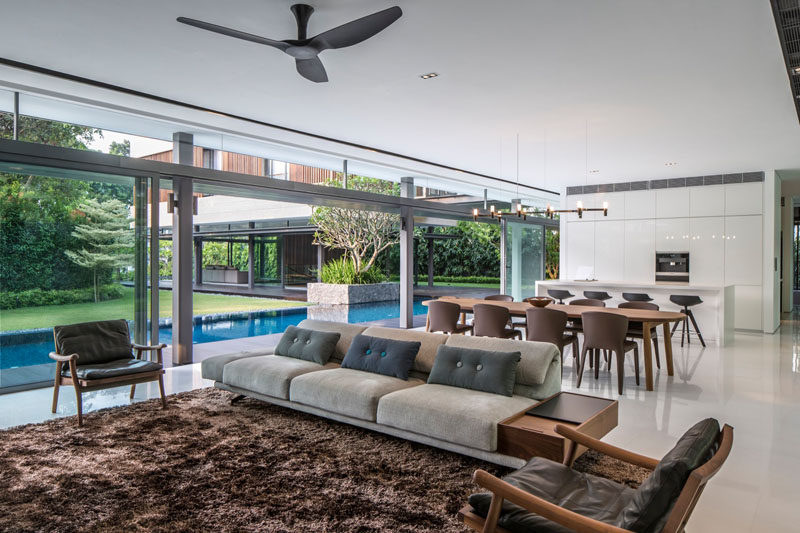 ---
The kitchen is split up into two areas, a dry kitchen and a wet kitchen. The dry kitchen does not have any water available or cooktop, it's more for serving, however around the corner is the wet kitchen, with everything that a normal kitchen would have.
---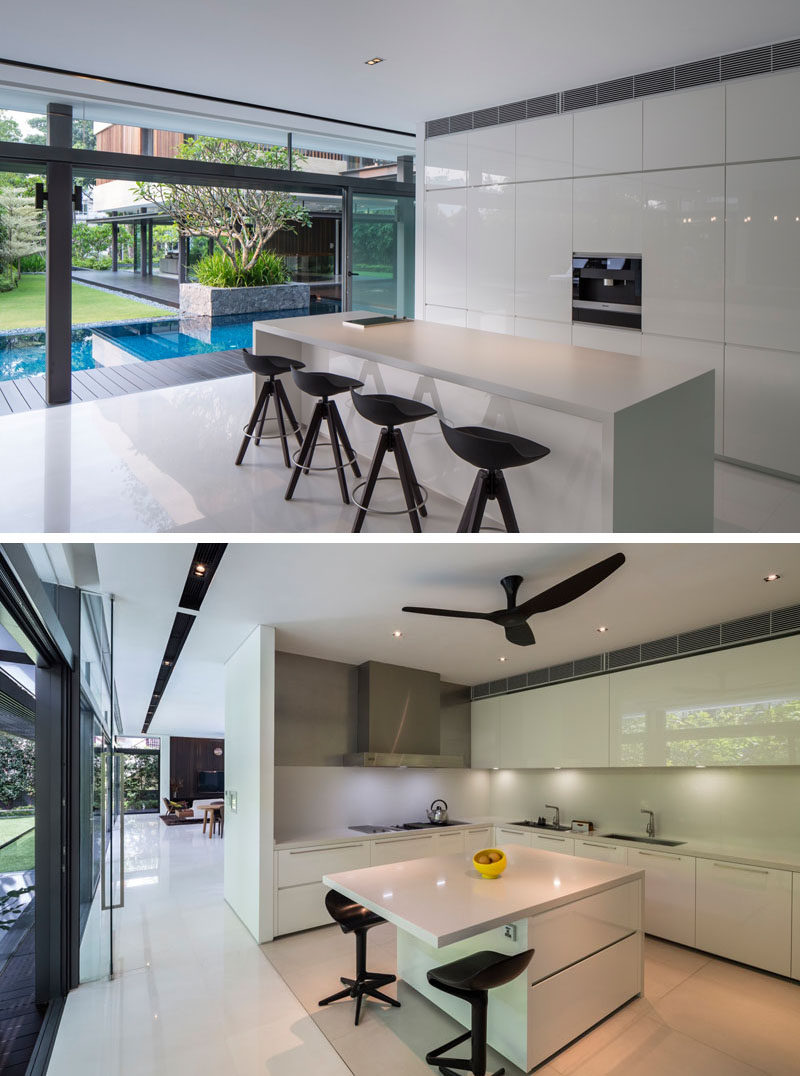 ---
Heading upstairs to the next floor of the home, this is where the bedrooms, bathroom, and a study are located. In the photo below, a linkway is lined with windows that can be opened to facilitate airflow.
---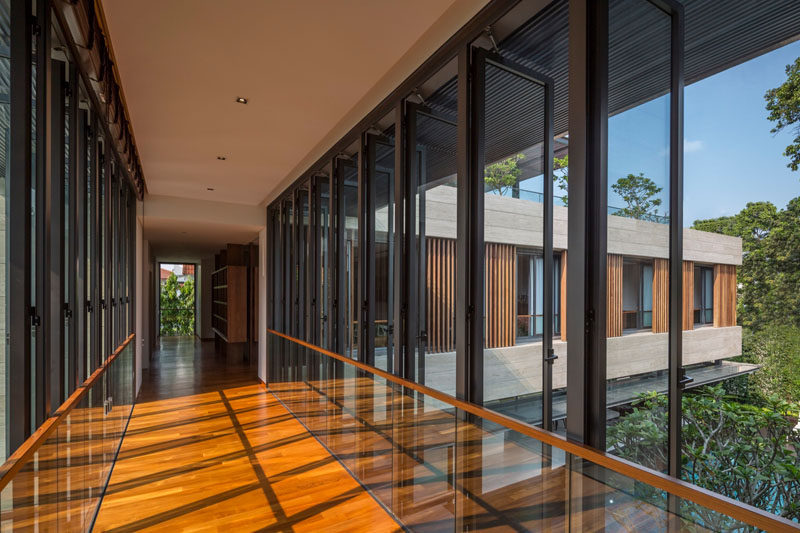 ---
Here's a look at one of the bedrooms. Adjustable vertical timber louvers along the windows shield the glazing and regulate how much sunlight reaches the interior, as well as ensuring privacy when required.
---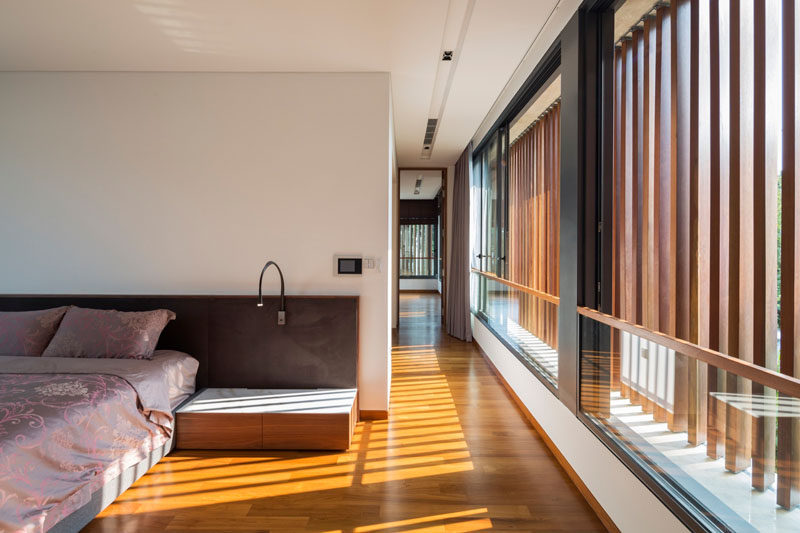 ---
The louvers also wrap around the bathroom.
---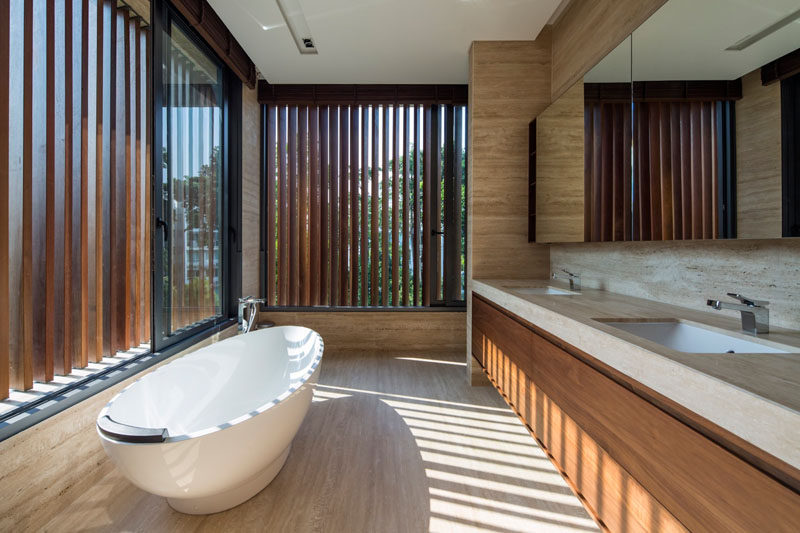 ---
Up some more stairs, and at the very top of the home, is a roof top deck split into two areas, that both have views of the surrounding area.
---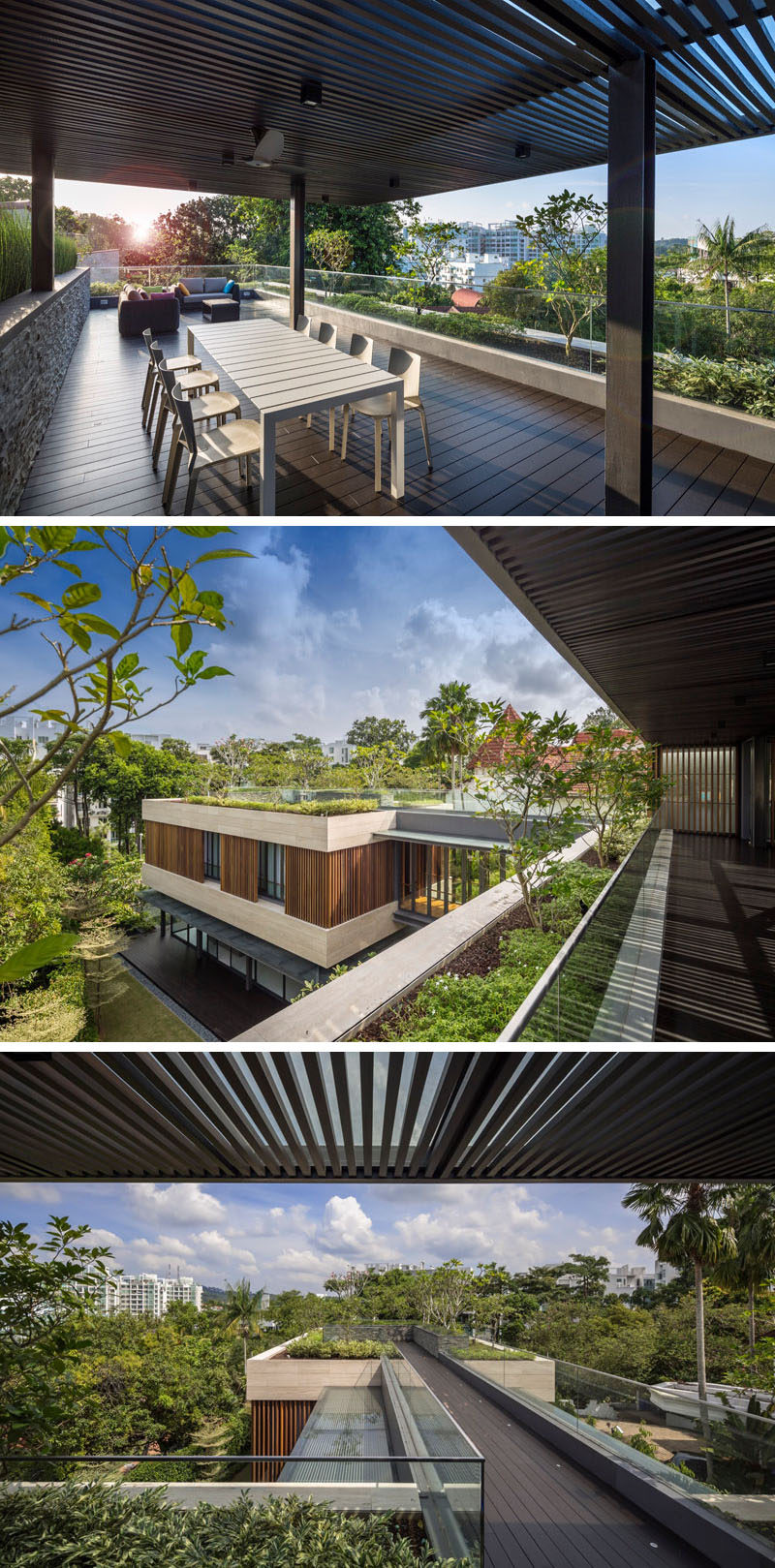 ---