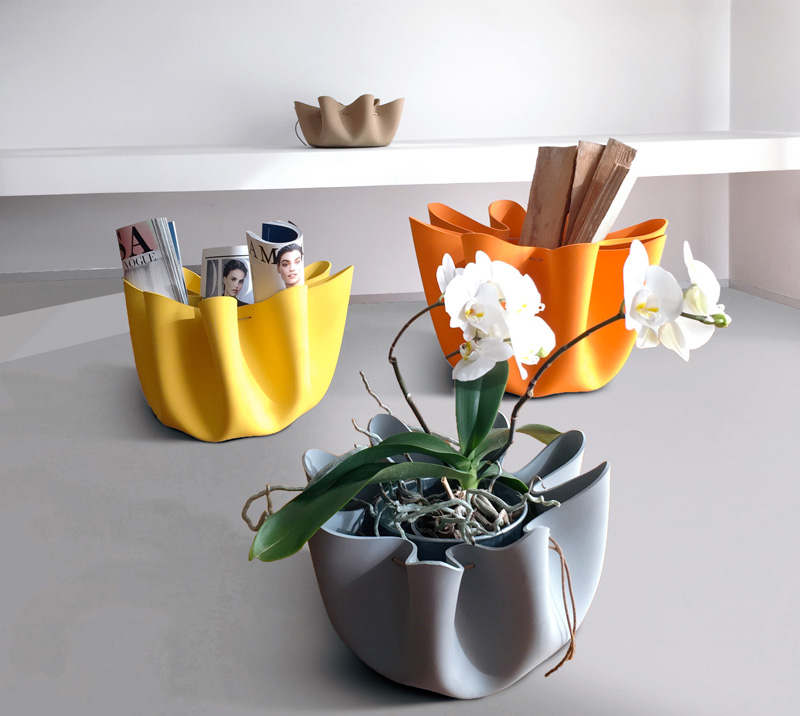 Andrea Deppieri of design brand TÊTE DE BOIS, has created the Shell Collection, a group of baskets made from rubber that can be used in a variety of ways.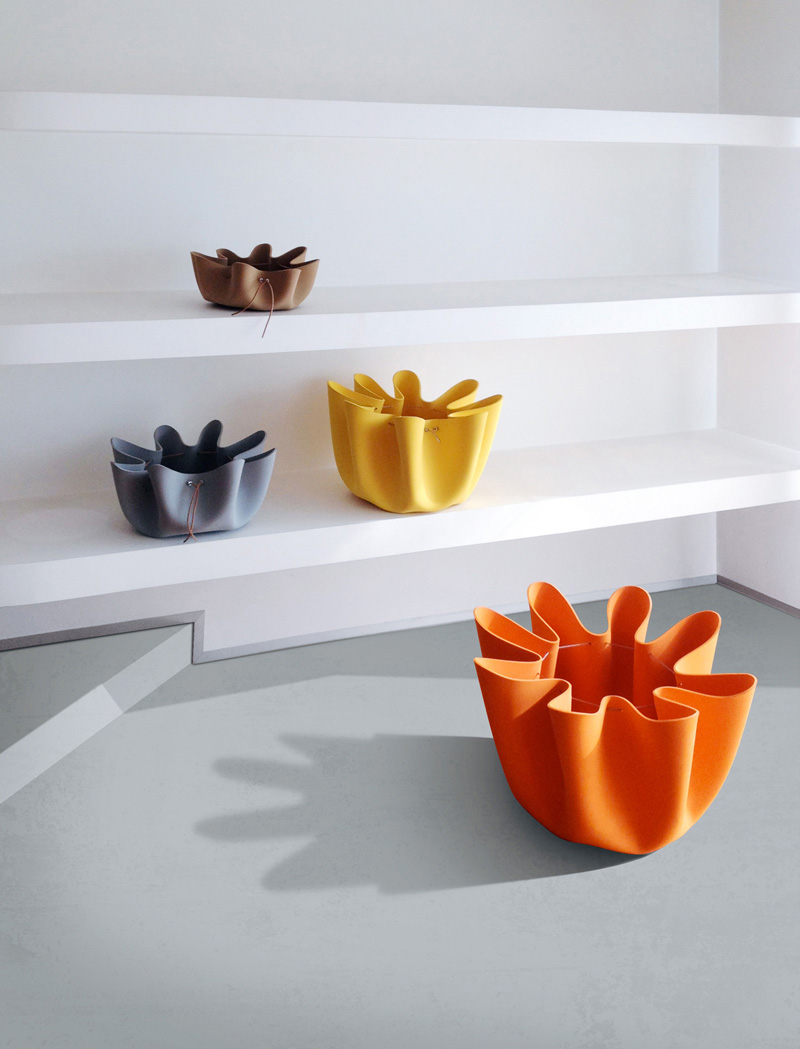 The designer's description
Colorful, friendly and happy, the TÊTE DE BOIS SHELL COLLECTION are baskets for every use. Suitable as vases, fruit bowls, wine cooler, flower pot or storage unit, the SHELL COLLECTION is an adaptable container with the uplifting look of vivid shells. The Shell Collection, made of high density rubber, is the newest addition to the growing repertoire.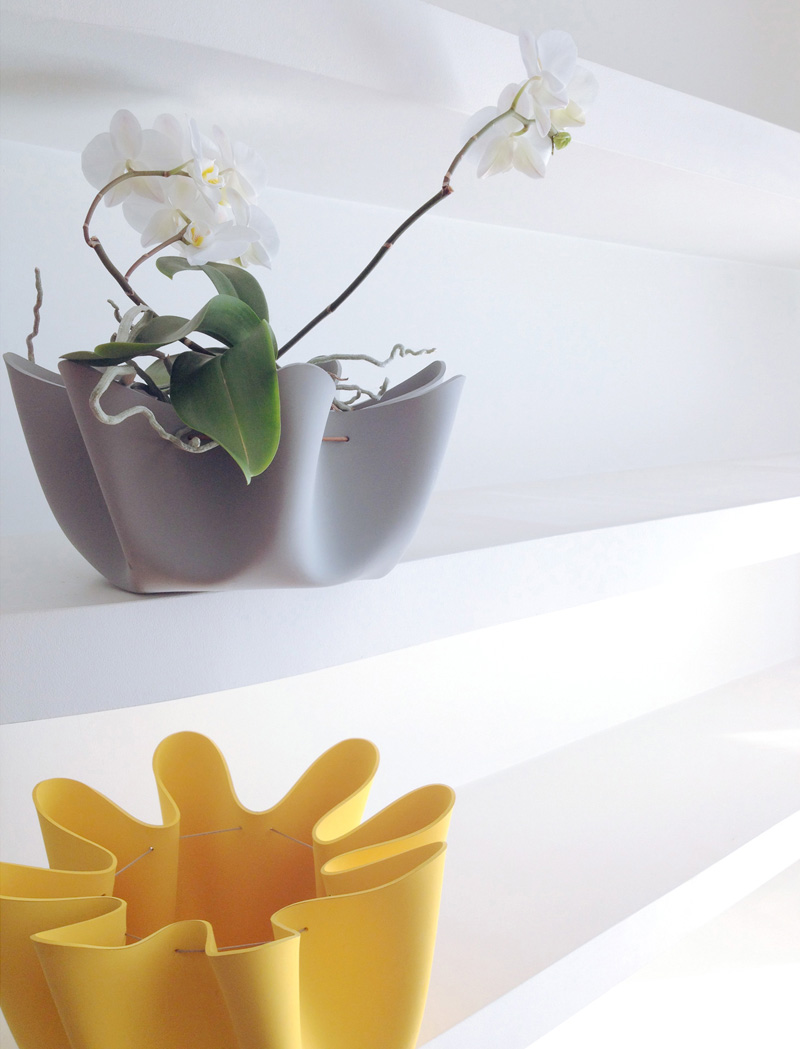 Using EVA rubber for the Shell Collection, which is a soft and flexible, makes these containers not only washable and recyclable, but also UV resistant and light weight.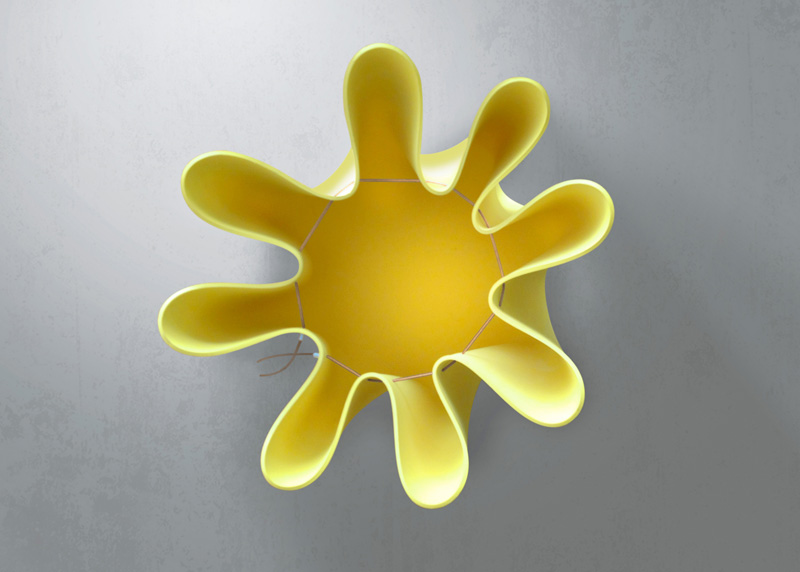 With the Shell Collection, Italian rubber is used and produced in Tuscany that comes in big sheets. Hand cut and assembled with the leather string, The Shell Collection is entirely handmade in Italy.
Design: Andrea Deppieri |TÊTE DE BOIS