Joeb Moore + Partners Architects designed the Spiral House on the coast of Connecticut.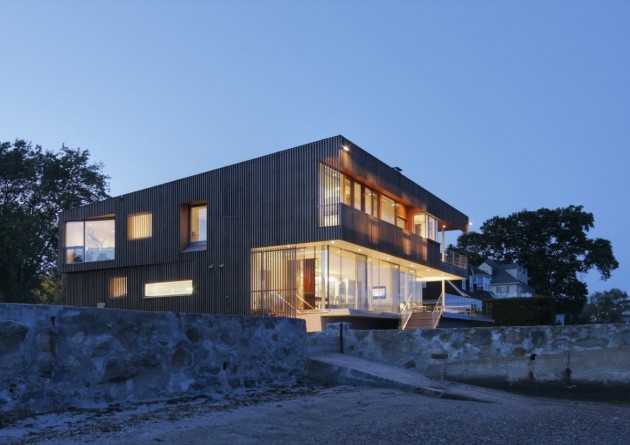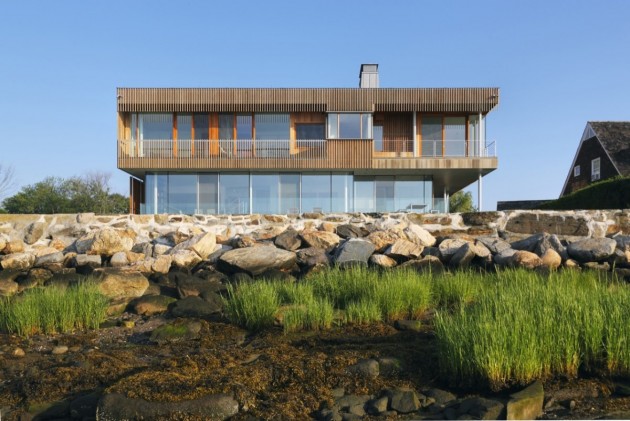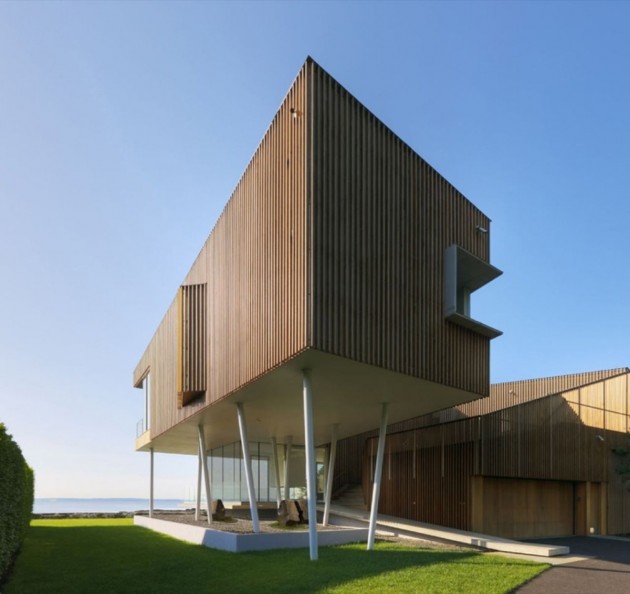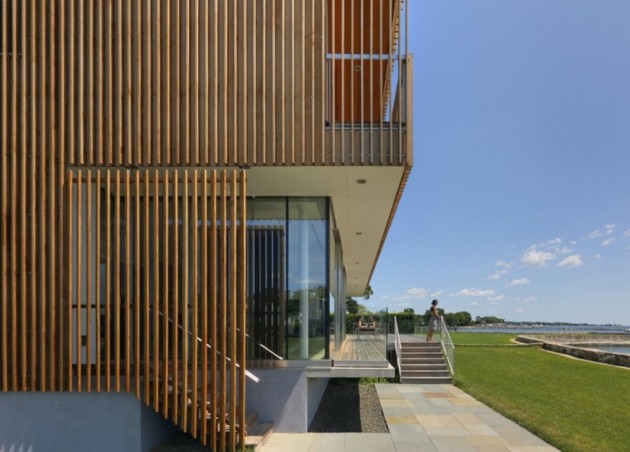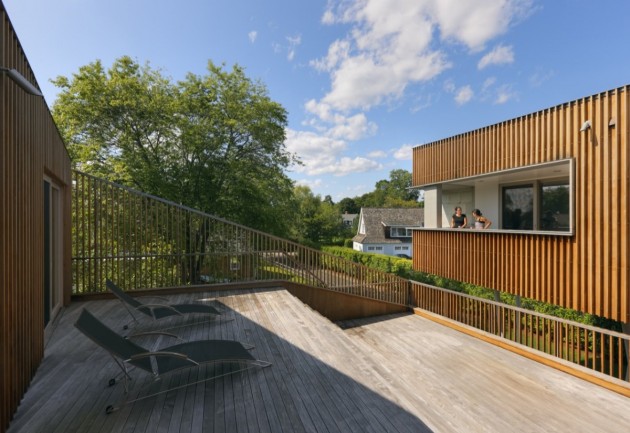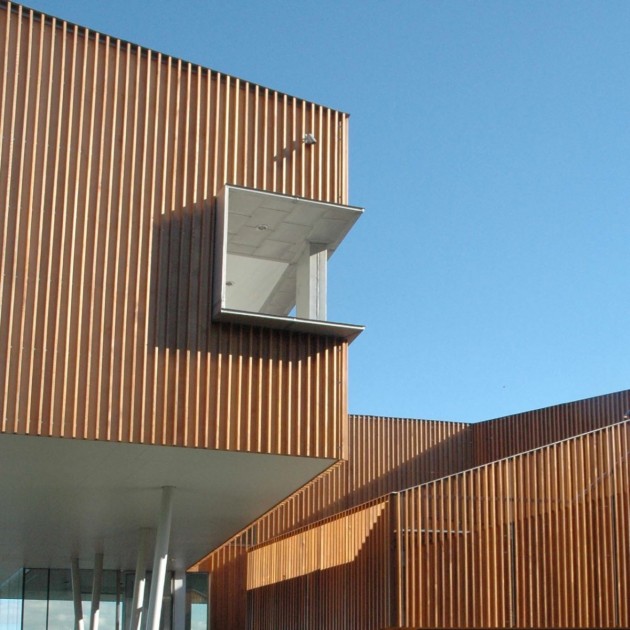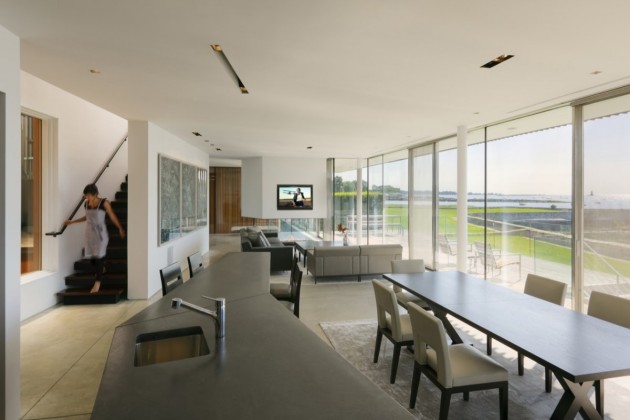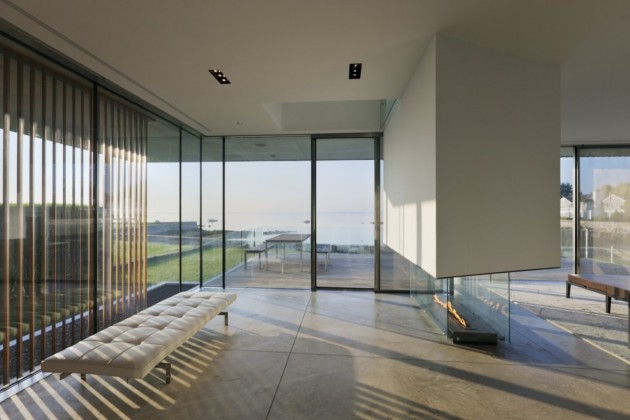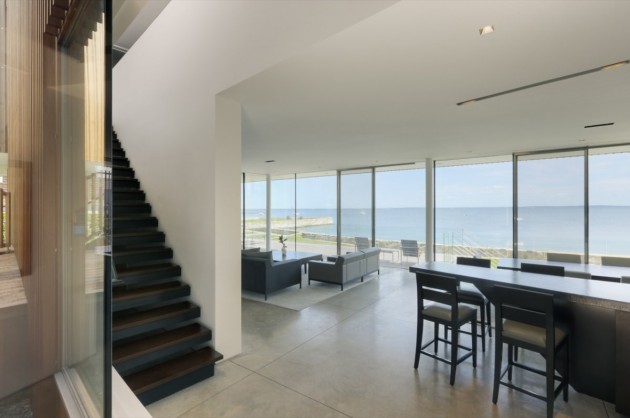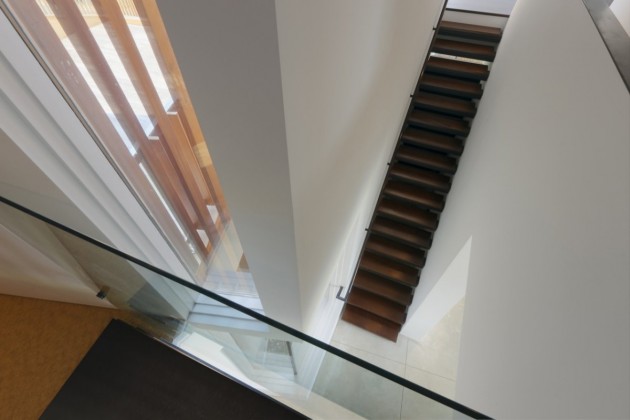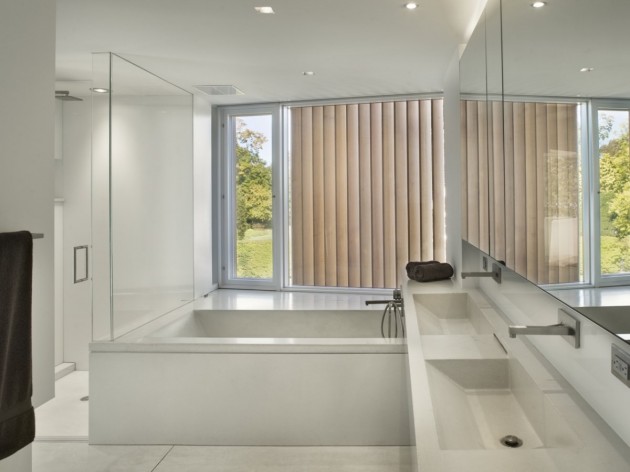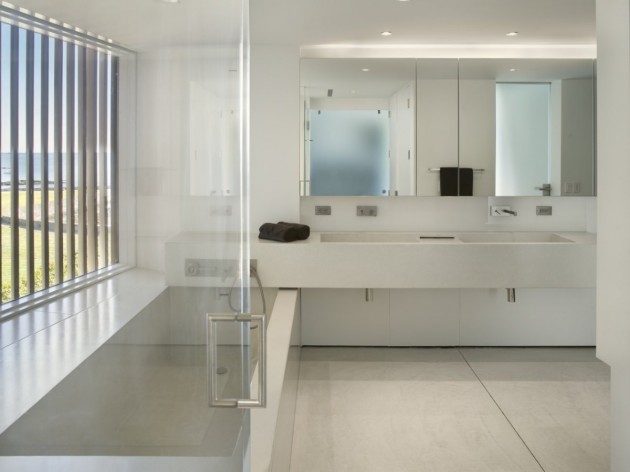 Project description
Situated along the Connecticut shoreline of Long Island Sound, this single-family house is conceived of as an extension of both its natural and social contexts. The crux of the project lies in the juxtaposition of two systems of geometry—projective and radial—defining the project's response to these environmental and social conditions in both formal and conceptual ways.

Projective geometries render the site as pure landscape; that is, as an expanse of scenery that can be viewed from a single point. The radial geometry at work in the house, tied to notions of water, waves, and sea, creates the spiraling form that relates social spaces to private spaces and seamlessly adjoins interior with exterior.
Architect: Joeb Moore + Partners Architects
Photography by Jeff Goldberg/ESTO and Todd Mason Halkin