Studio Baag have designed a cabinet that displays collected objects through peep holes.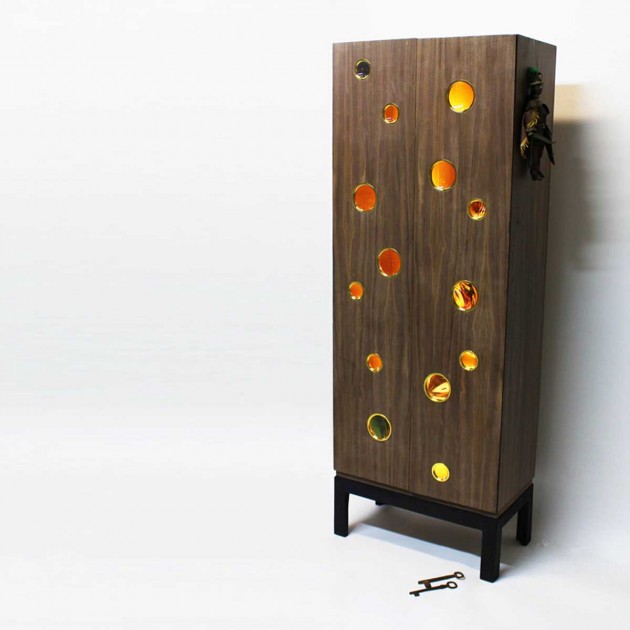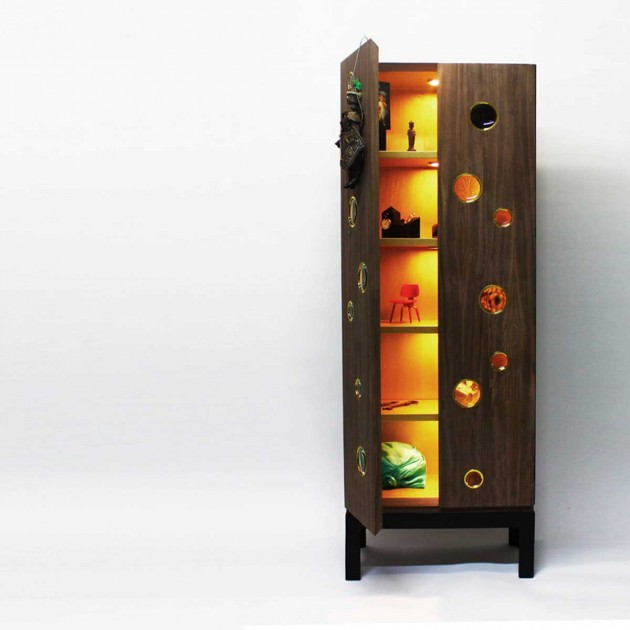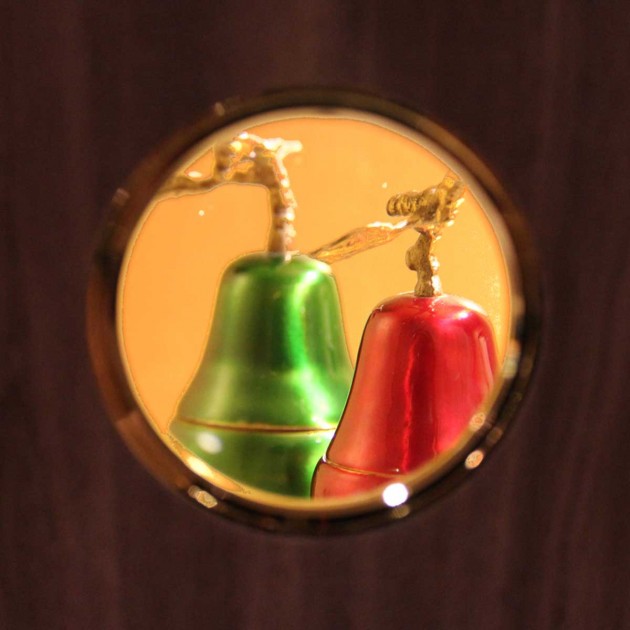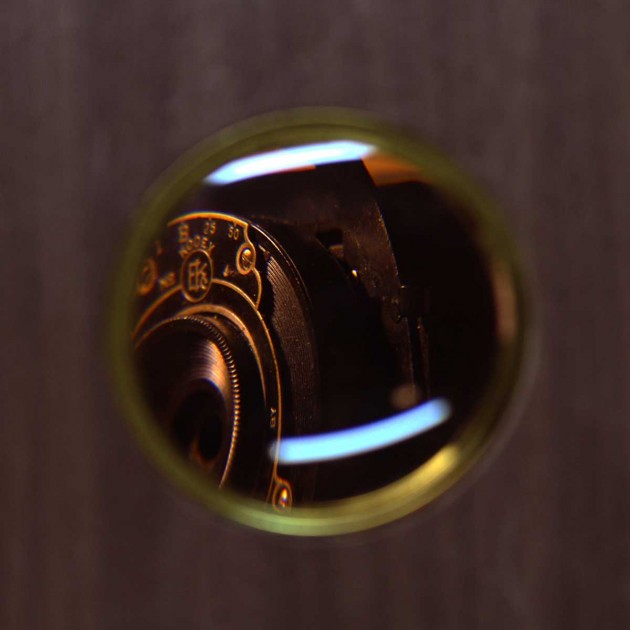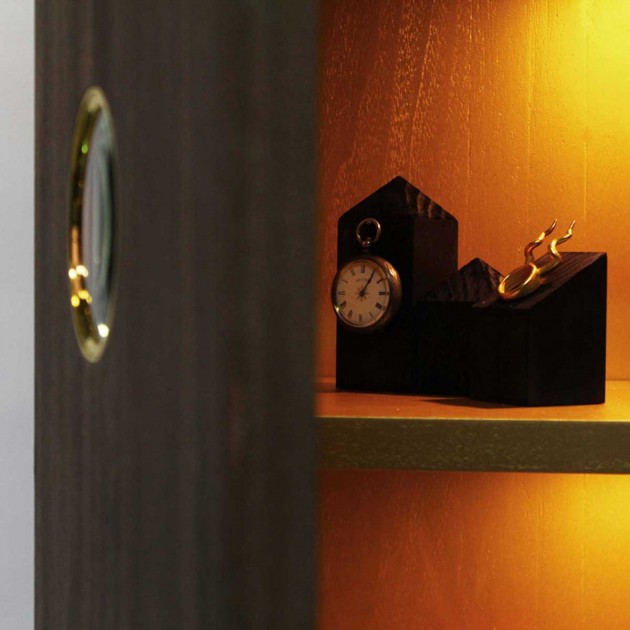 From the designers
The Storyteller cabinet is a guardian of collected objects and fragments of life. It can be interpreted and customized with personal belongings and treasures.

Its external shell is in walnut and internally it has a warm gold colour. With a click of the lightswitch the cabinet comes alive starting to tell a story, releasing all of its energy.

The magnifying glasses, finished in brass, attract the attention of the observer inviting him to come closer and find the right point of view to see details of the objects stored inside, giving him a glimpse of the essence of the owner.
Design: Studio Baag
Photography and styling by Studio BAAG