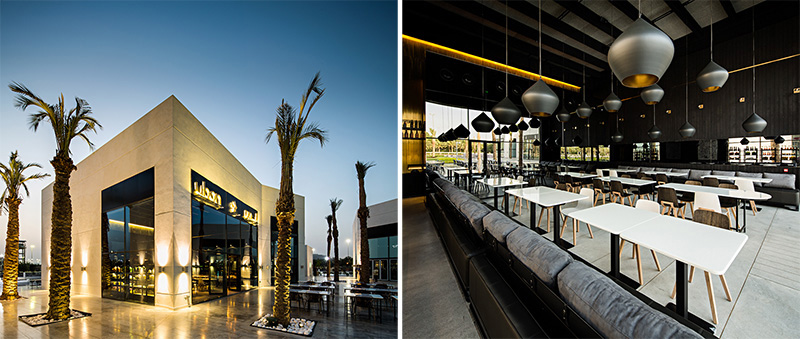 Rashed Alfoudari and Dawood Albader of lab100, designed this location of Ubon, a Thai food restaurant in Kuwait, that features walls covered in burnt wood, which is a Japanese technique of preserving wood, known as "shou-sugi-ban."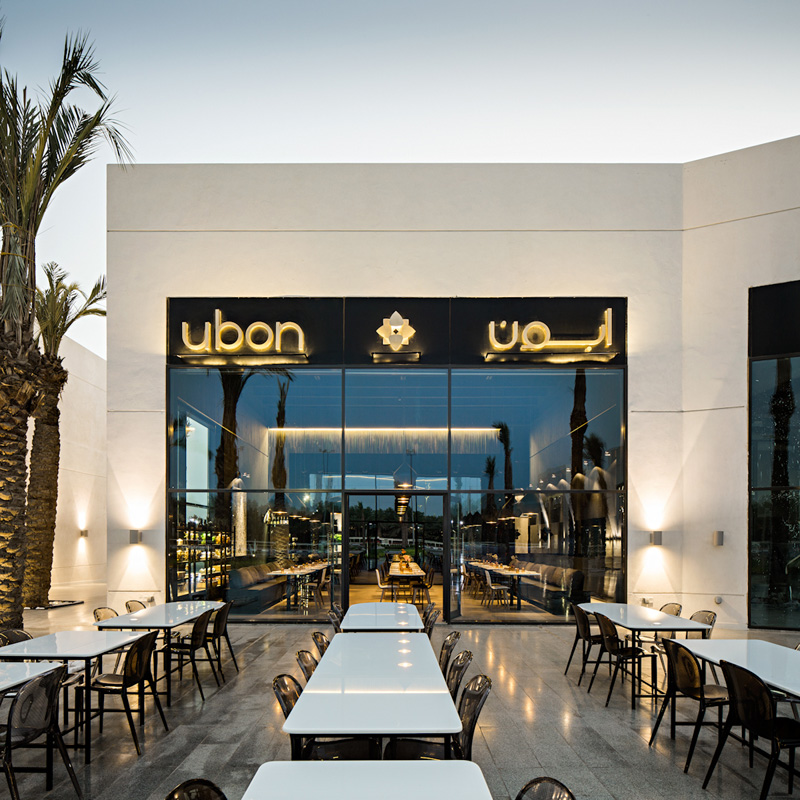 The designer's description
Located on the edge of Sabhan area; an area known for it's eco resorts and riding centers, this bistro overlooks a green field, a manmade lake, and a horse racing track.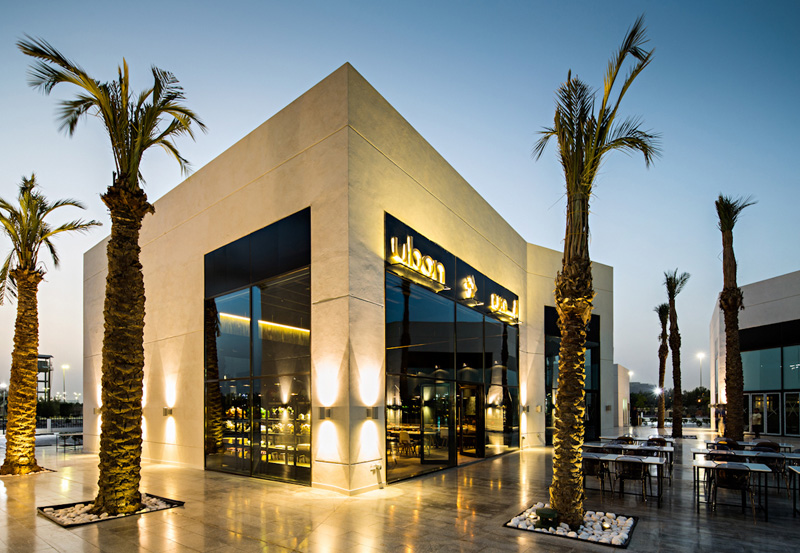 The design approach was minimal with a direct functional layout, and that is not to overshadow the unique exterior view.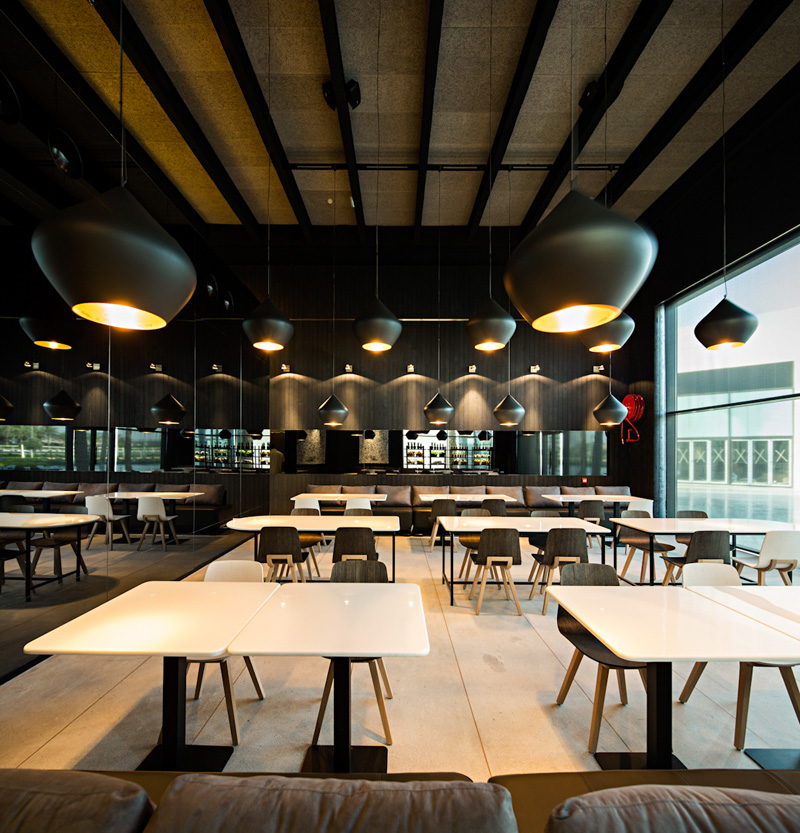 Being a second branch of the same bistro; the main objective while designing the space was to create an atmosphere relatable to the existing concept without being corporately-repetitive.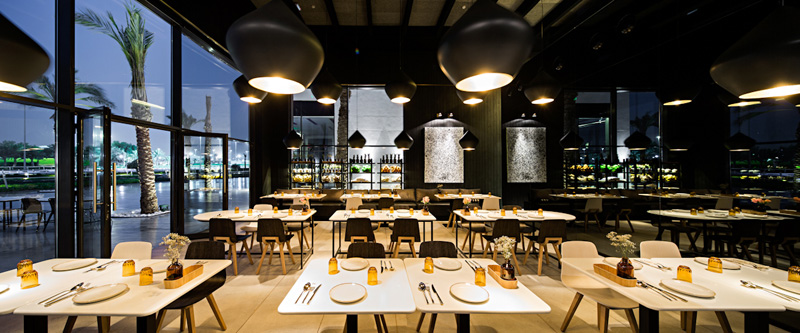 The colors and materials were inspired by the rich Thai culture, therefore hints of brass were used to portray the importance of gold in Thai ornamentation.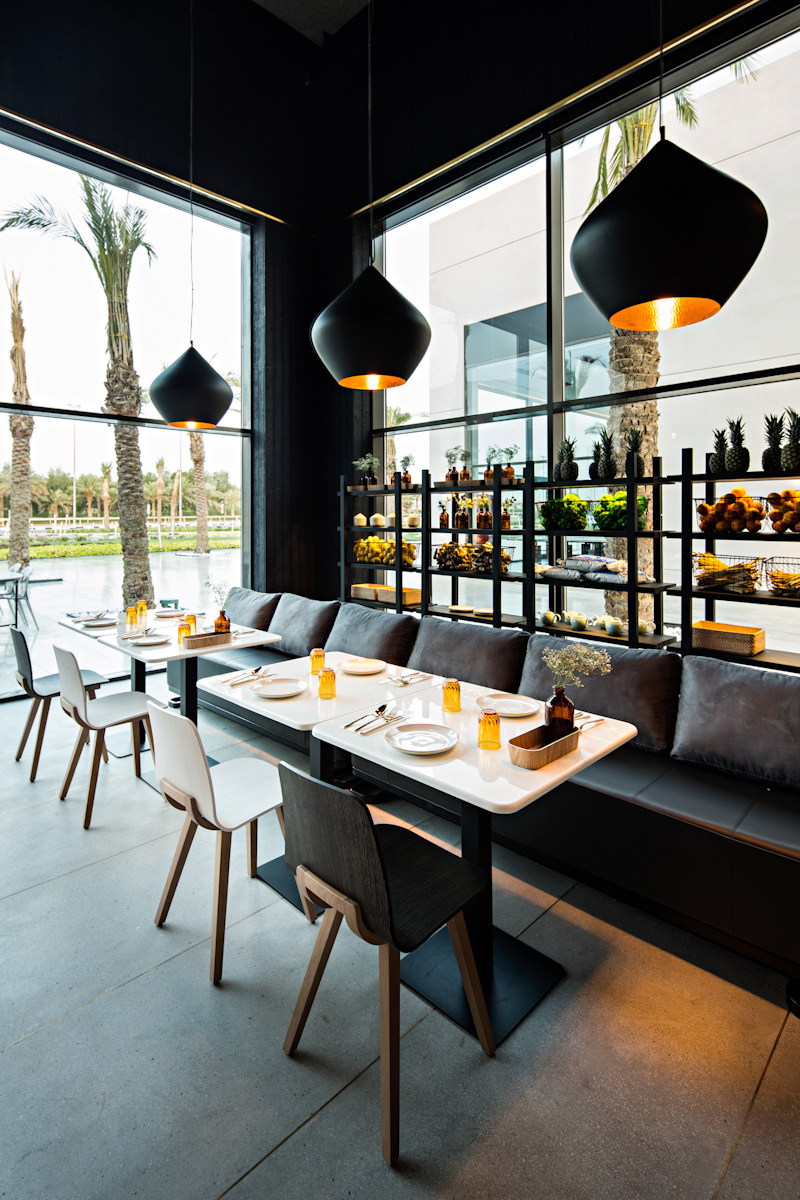 Most of the walls were cladded with charred wood (shou-sugi-ban), the textured black walls were later complemented with minimal pendant and wall-mounted light fixtures.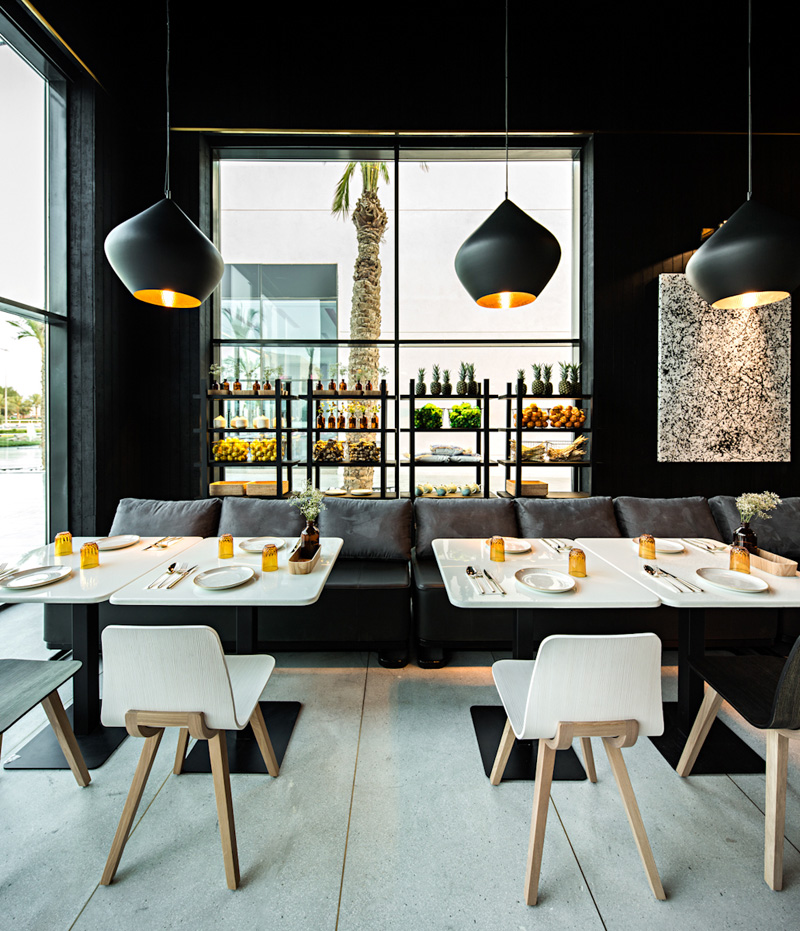 Mosaic concrete flooring was an ideal choice for the dining and light services areas, where this flexible material allowed us to broaden our color palette spectrum. The final choice was of light grey concrete, embedded white pebbles, & brass expansion joints.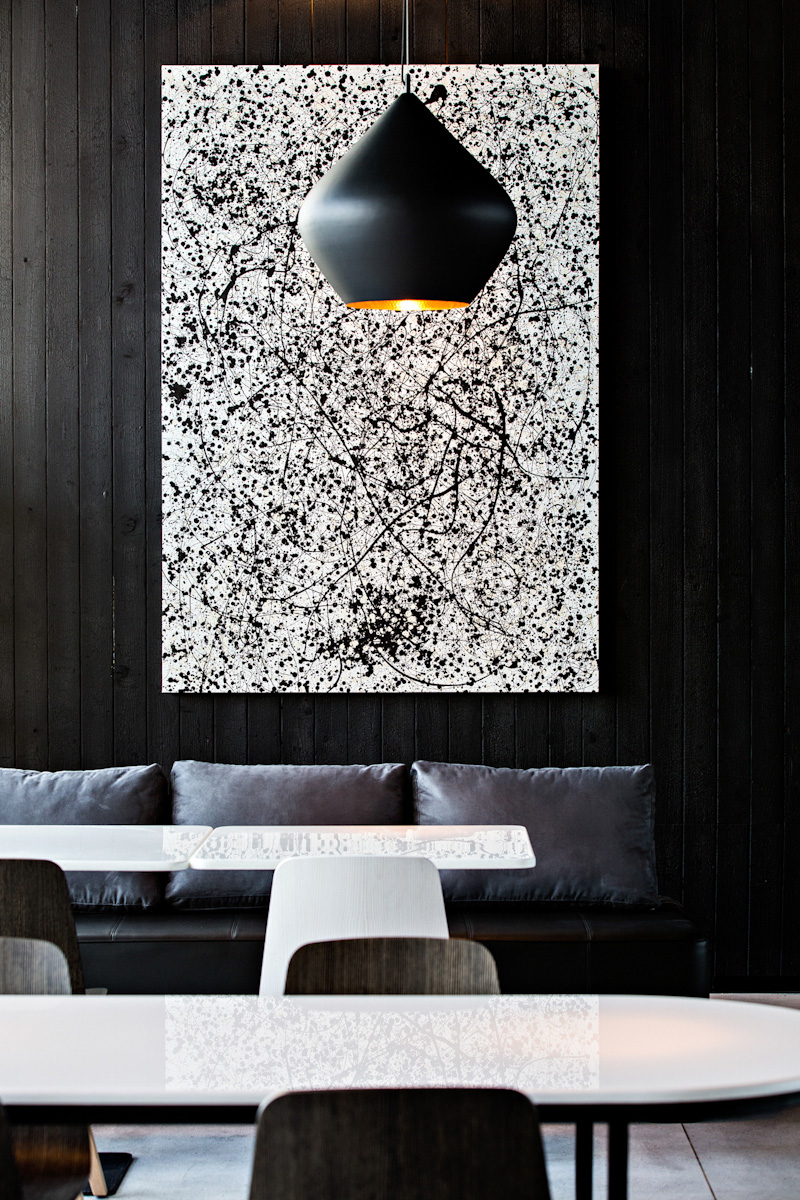 A monolithic black mirrored wall in the dining area created a subtle reflection of the surrounding environment while concealing the Mechanical services & ducting.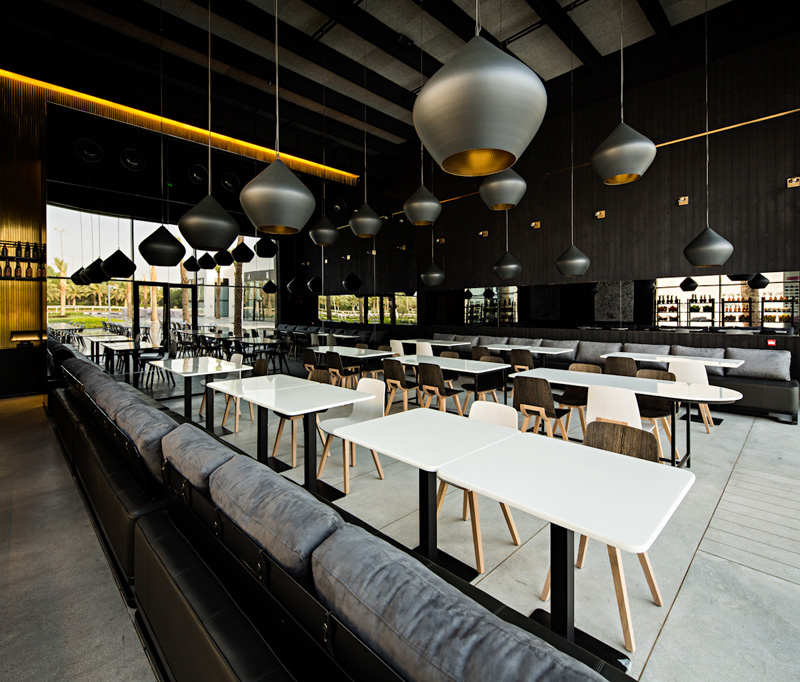 To maintain the six meter height in the space, jet nozzle diffusers were embedded within the black mirrored wall creating a function oriented detail.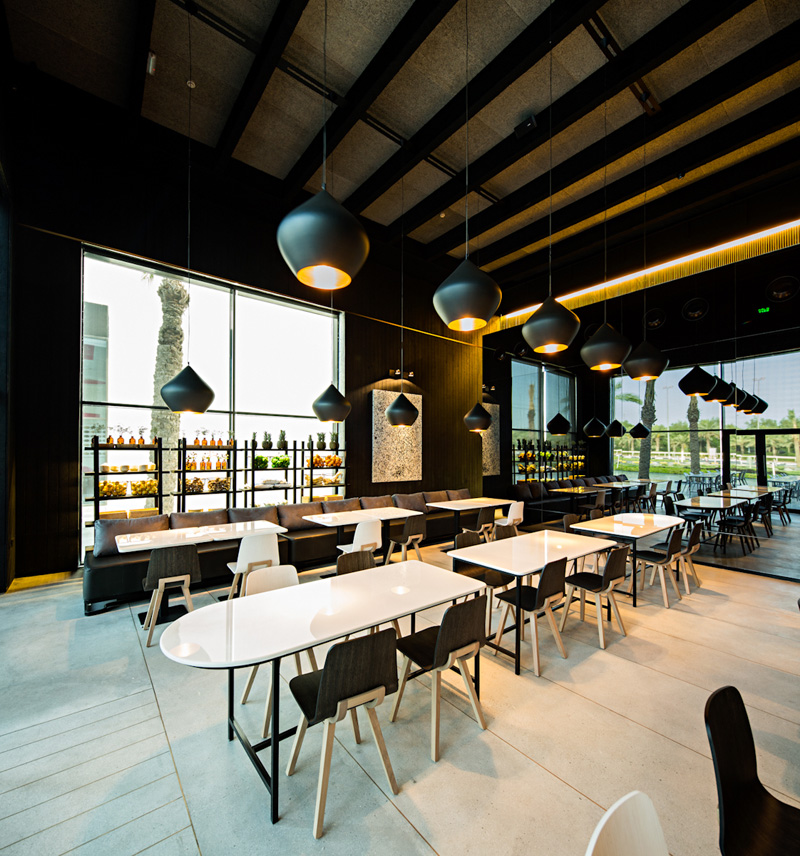 Acoustic boards were then added in-between the existing ceiling structure to dull out any echo, thereby provides the space with a balanced ambiance.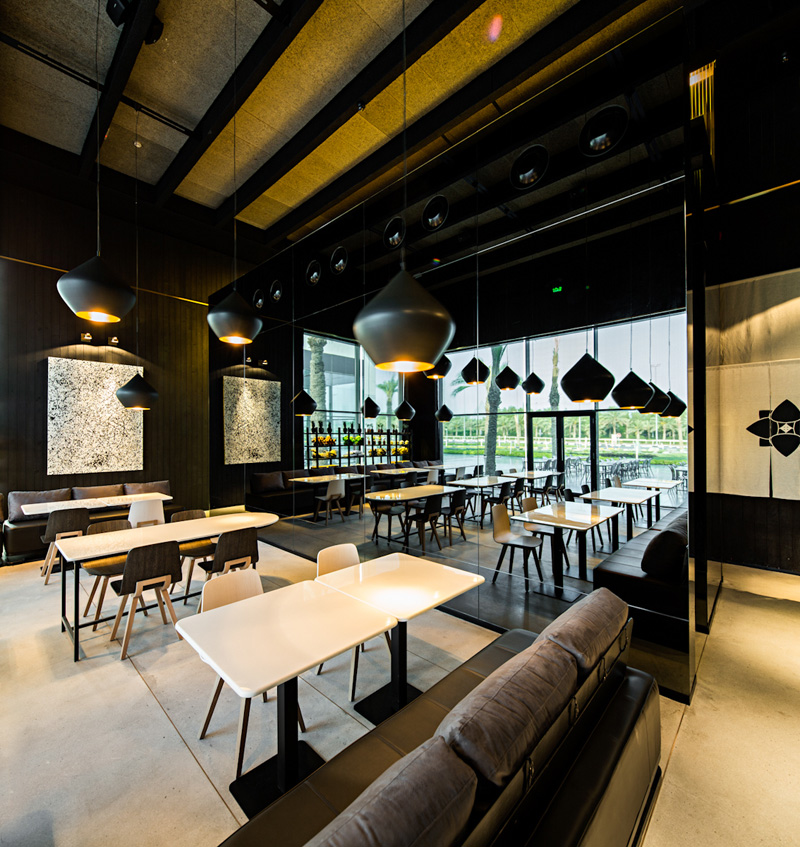 The chefs, waiters and baristas had great impact on creating the ideal circulation flow for this space.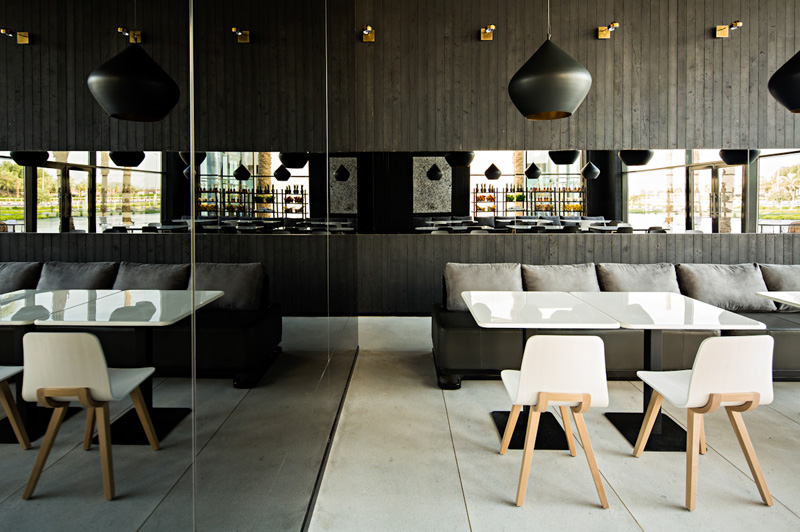 Their feedback and firsthand experience on the problems they usually face in their work space aided in sculpting the ideal layout for them.