mckimm have completed the Wolseley Residence, a home for a young family in Brighton, Australia.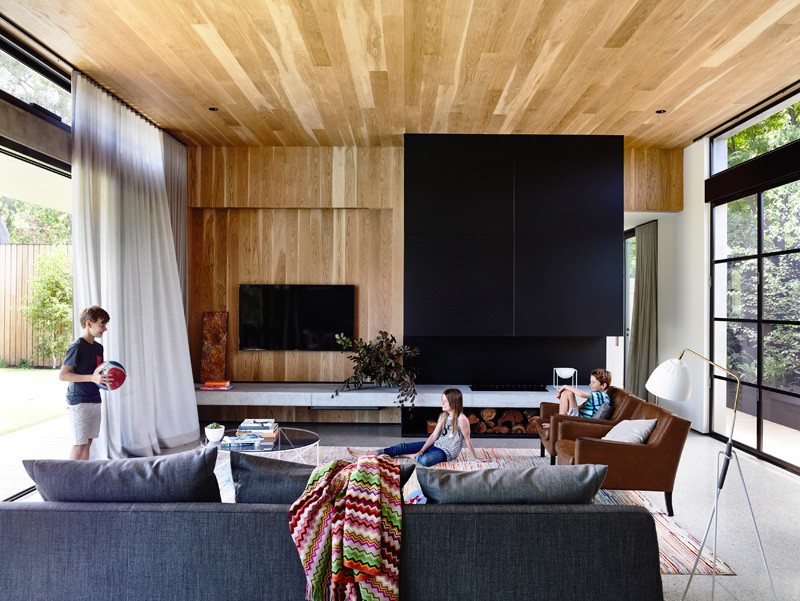 mckimm's project description
The Wolesley residence is a unique property, designed to cater to the needs of a young family of five, how they live and share space. The home welcomes an energetic social life, so zones to entertain are well considered within a clever use of introspective architecture. The house is large, however the zones ensure the family never feels too far apart.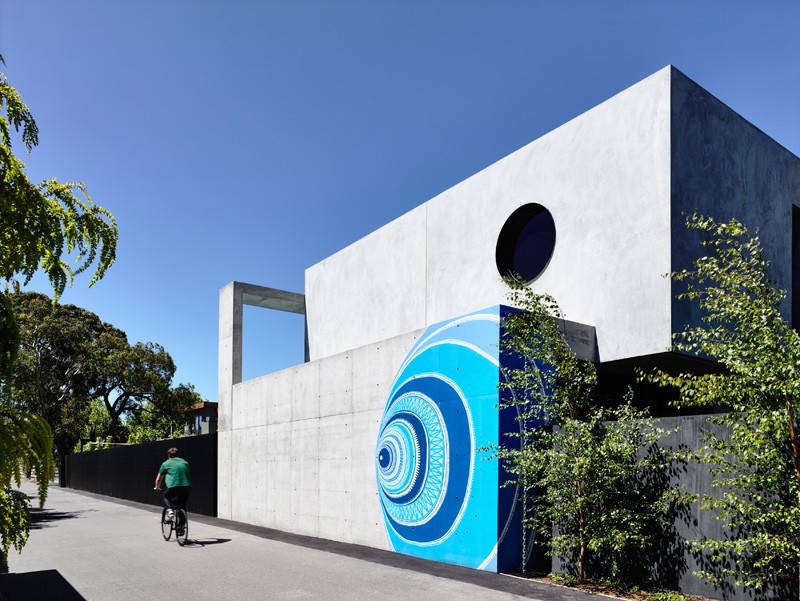 The house and interiors were designed and built by mckimm, Lorenzo Garizio heads up the design side of our business and is a partner in mckimm design, he's a registered architect in South Africa undertaking majority of his works in Johannesburg and Cape Town before joining mckimm 10 years ago, he recognizes the importance of the use of solid products such as concrete which is more in keeping with overseas projects, particularly Africa and South America.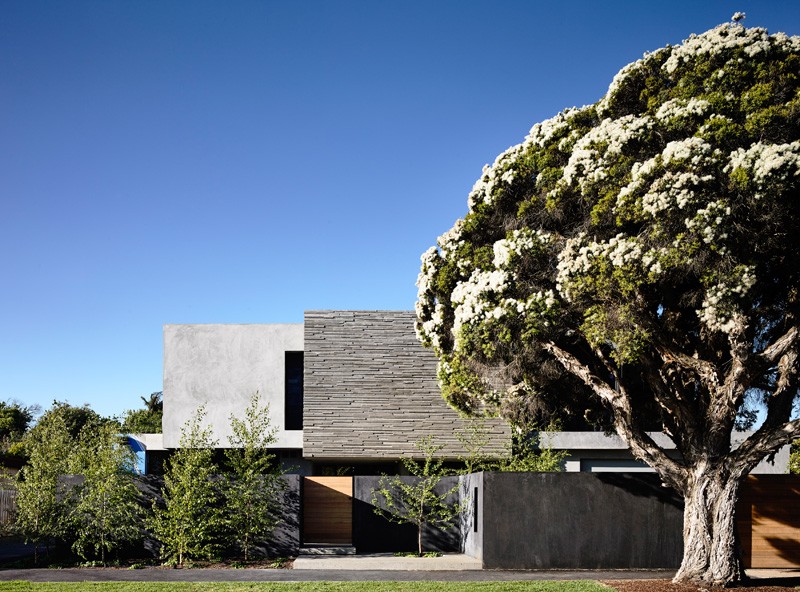 The House has been designed with energy rating, flow and zoning for a family as key requirements, The North /western orientation takes advantage of the best aspects of the block providing beautiful views from all rooms to garden and pool, alfresco area located next to kitchen provides a practical amenity when entertaining with built in bluestone BBQ and outdoor dining.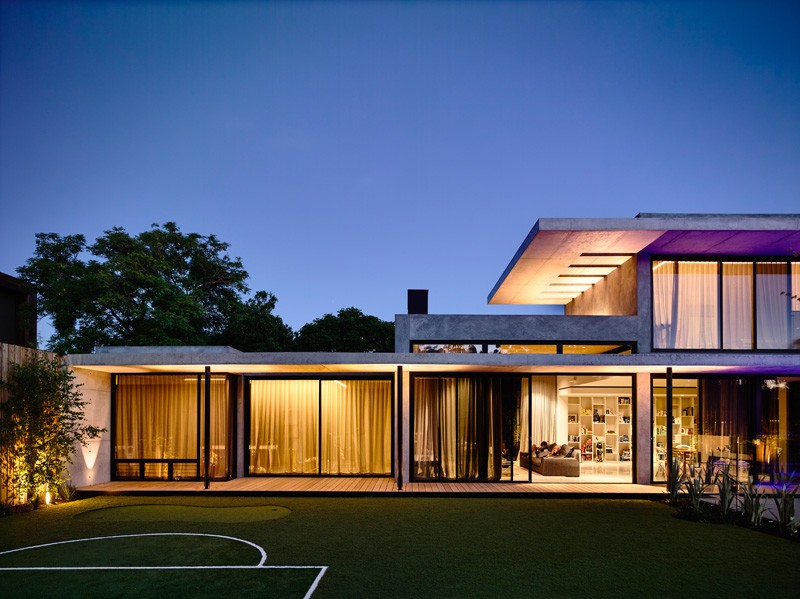 Crisp lines are also integral to the look of building avoiding the use of over flashings /metal capping's and flashings to roofs and canopies.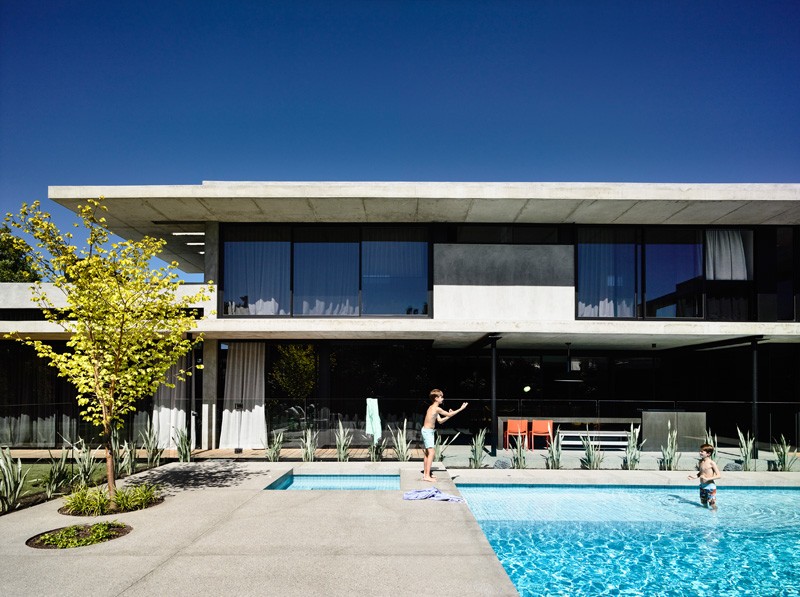 A second concrete pour was used over structural slab with selected concrete mix for polished Concrete floors to entire ground floor with Hyper floor finish, allowing for Hydronic heating sandwiched between the slabs for most efficient operation.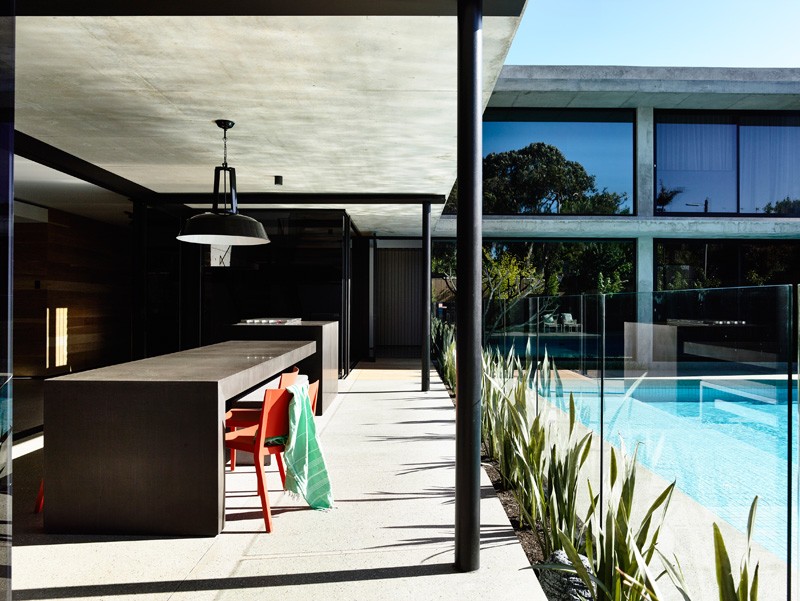 Off-form concrete is a strong feature of this building, feature walls to façade & to stairwell over 3 levels, internal feature walls and ceilings, cantilevered canopies to north & west elevations with patterns created in site built Formwork by mckimm carpenters, the concrete canopies provide a solar shelf against western sun.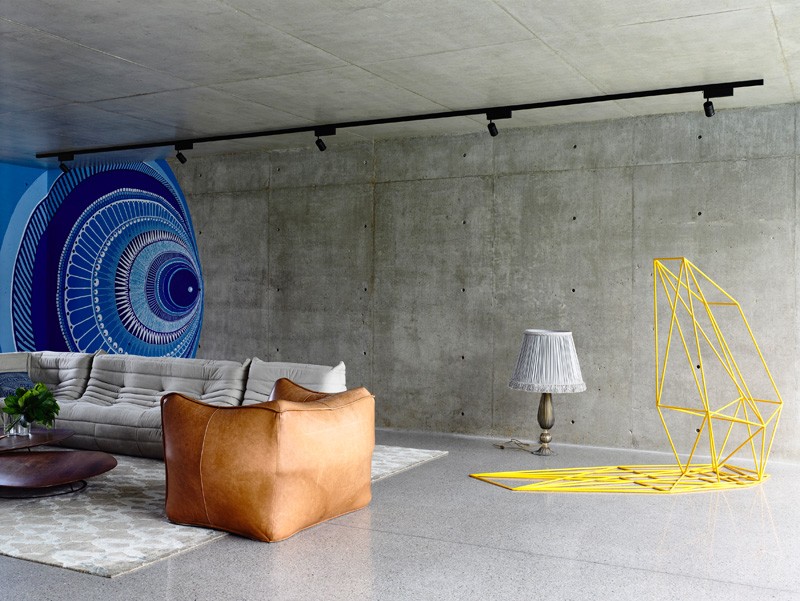 American oak wall and ceiling cladding used throughout to provide warmth against steel and concrete, this helps create a cozy environment in living area with sheers, timber on walls and ceiling and wood burning fire place, custom made black steel fire box over canter levered concrete hearth all built on site.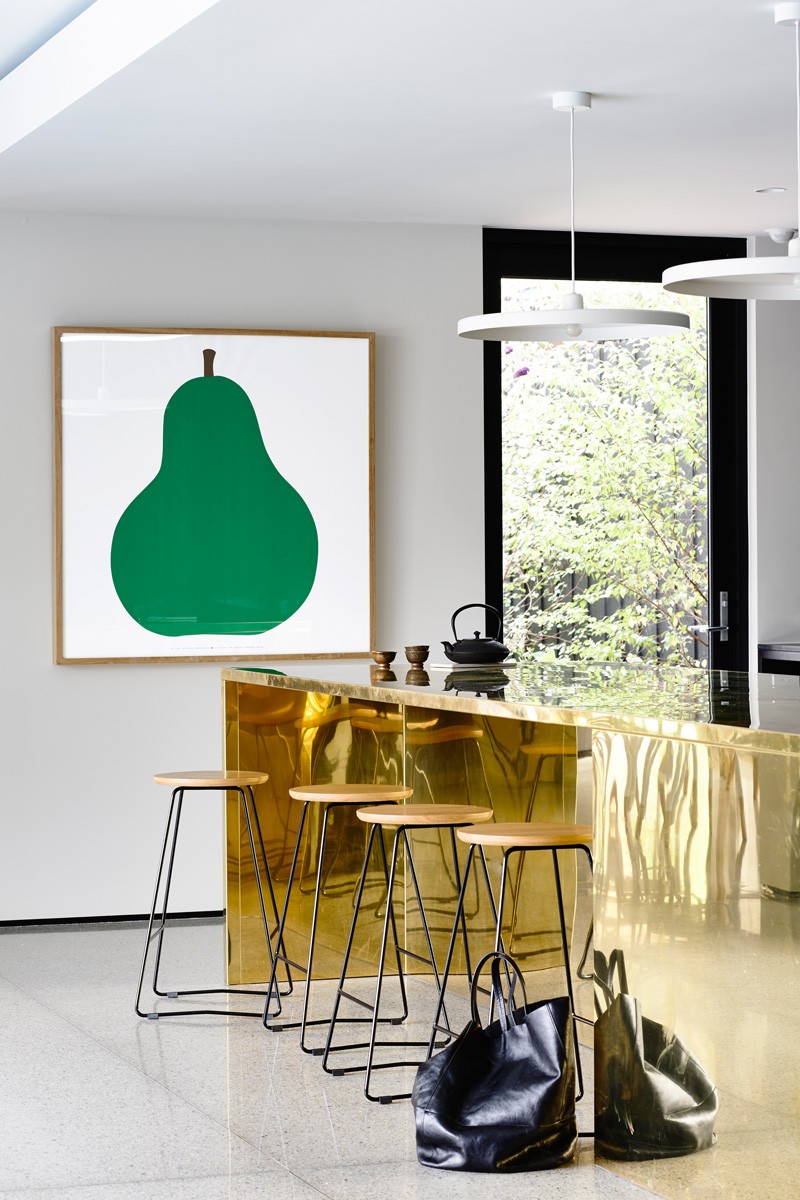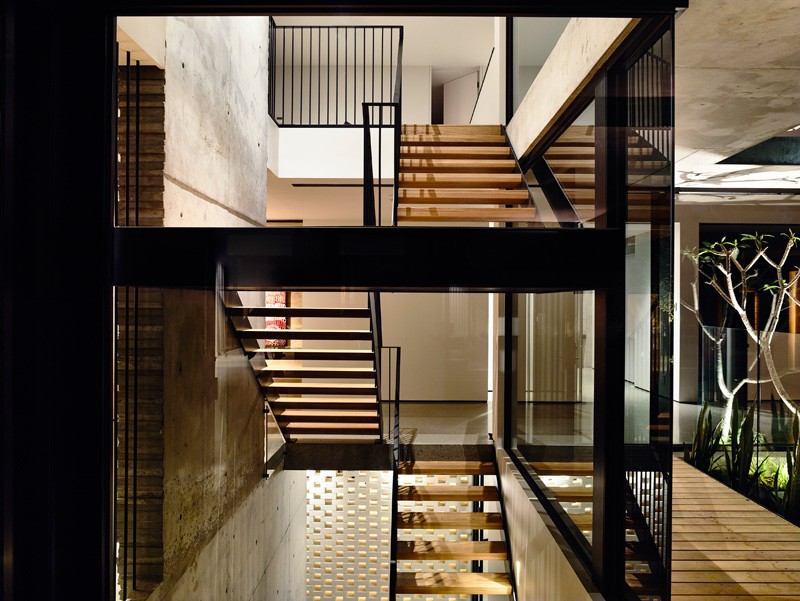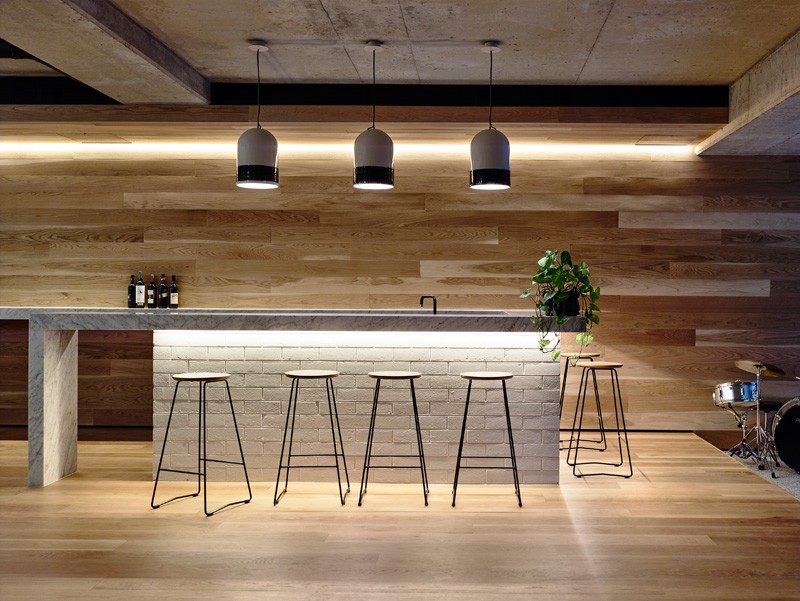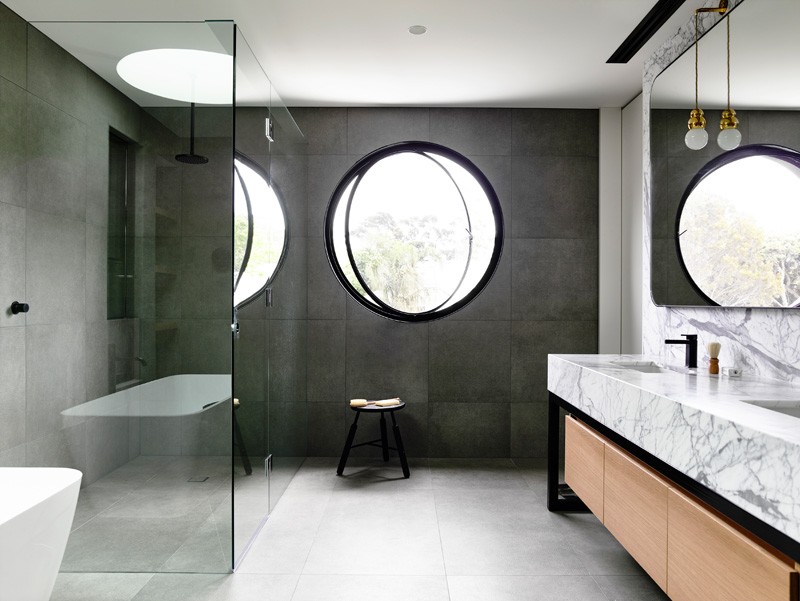 Architecture, Interiors and Builder: mckimm
Mural: Lucas Grogan
Engineer: BDD Engineering
Landscaping: Gills Landscaping
Photography: Derek Swalwell