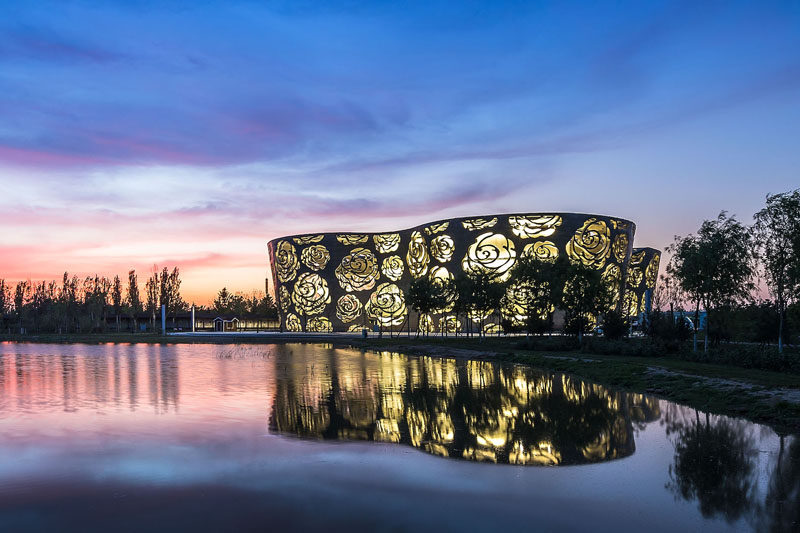 Photography by Xiao Kaixiong
The world's first Rose Museum has recently been completed in Beijing, China, and it's now open to the public. The museum, designed by NEXT Architects, aims to blend history and modernity with art and architecture.
The building is covered by a distinctive stainless steel facade that's perforated by a rose-shaped pattern.
Photography by Xiao Kaixiong
---
The stainless steel facade is detached from the main building, creating courtyards between the facade and the main museum building. Inside, light is able to enter through to the courtyards creating patterned shadows.
---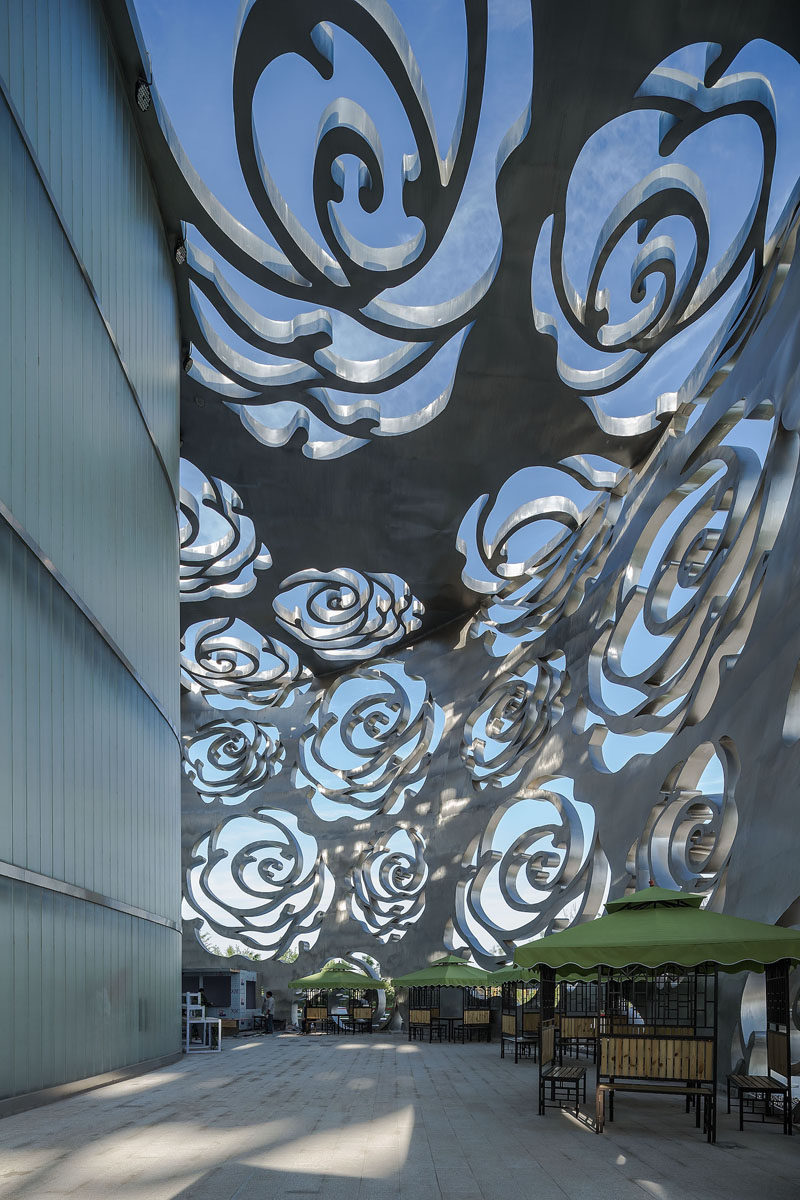 Photography by Xiao Kaixiong
---
Here's a close up look at the perforated pattern that has been cut into the stainless steel facade.
---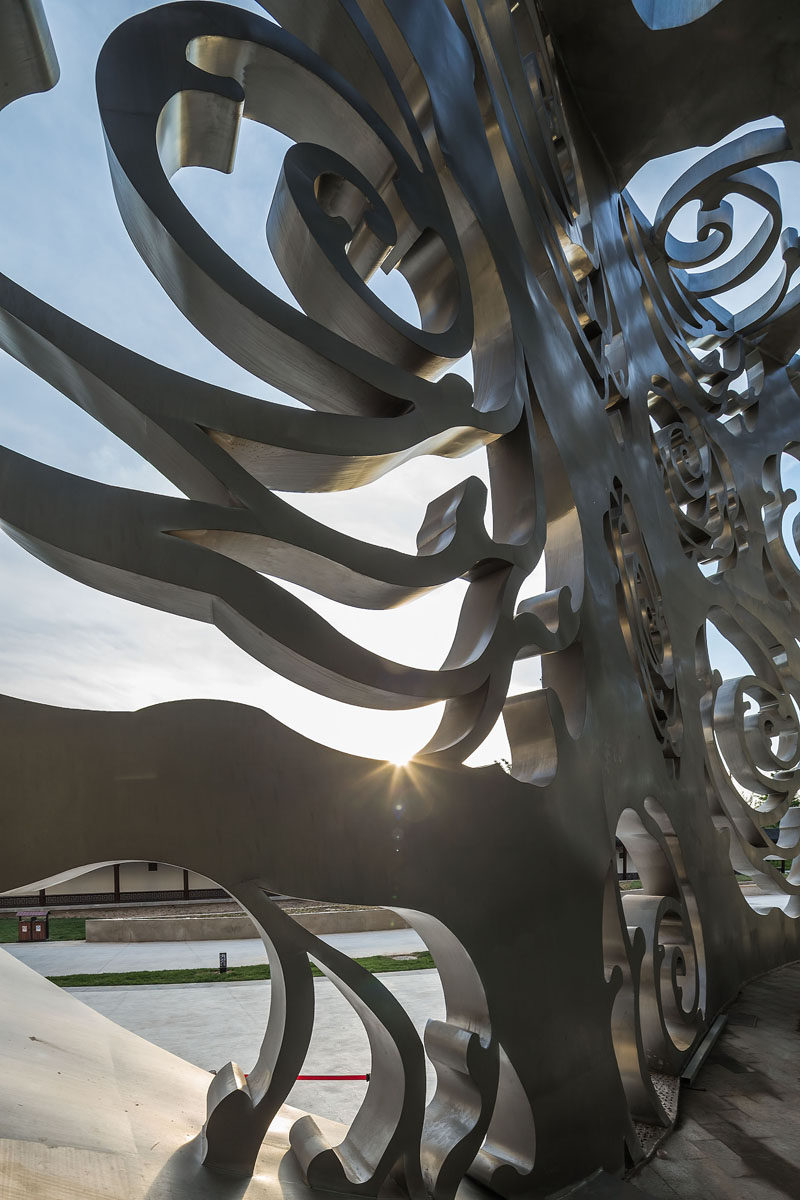 Photography by Xiao Kaixiong
---