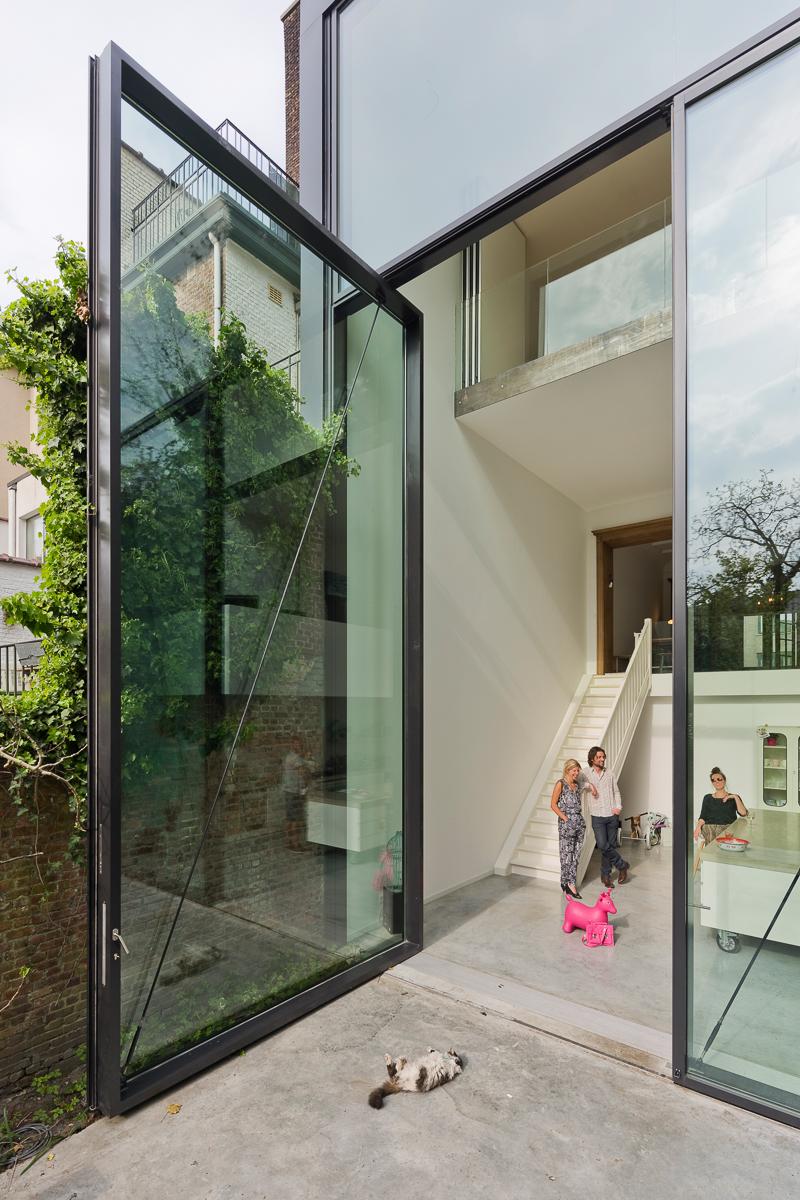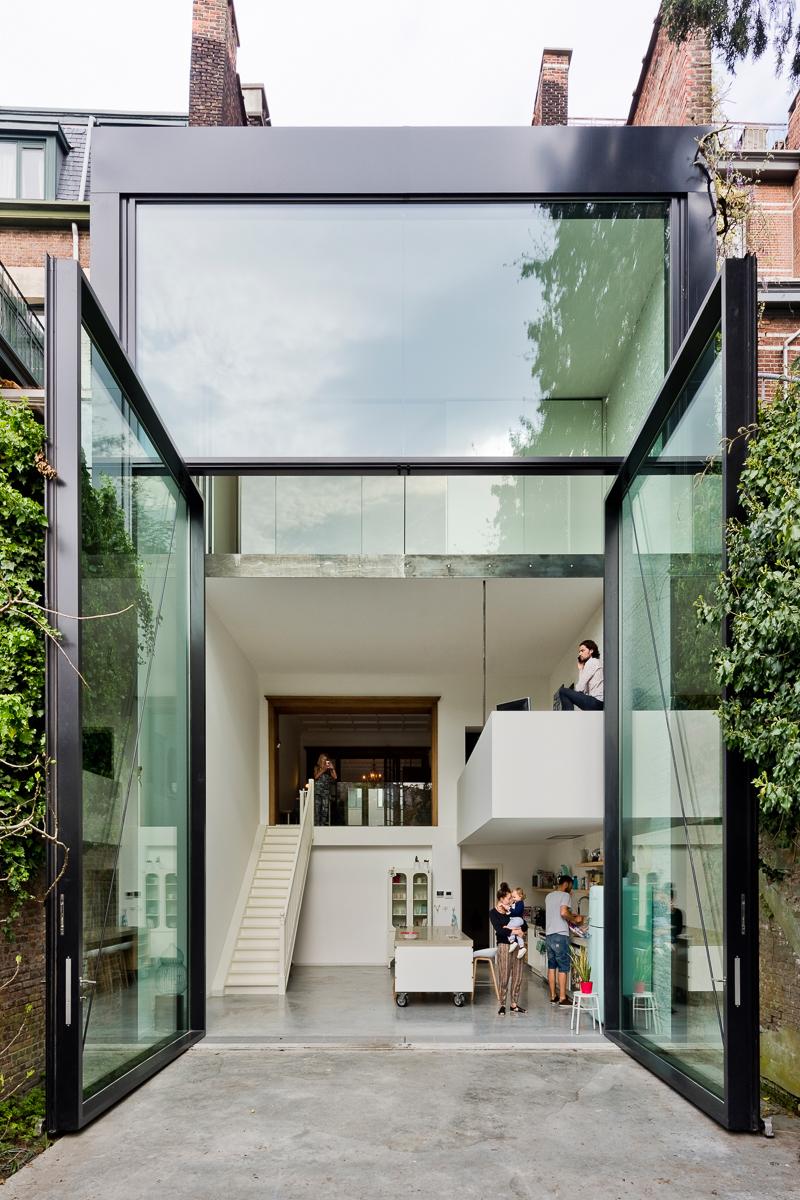 The designer's description
The Antwerp project duo, Pieter Peerlings and Silvia Mertens of Sculp[IT], have executed a radical renovation of stunning transparency using the Jansen VISS façade swing-door system for their LALO project. This approach necessitated completely tearing down the rear façade and improper installations of an Antwerp residence, and replacing it with the largest glass pivoting doors in the world.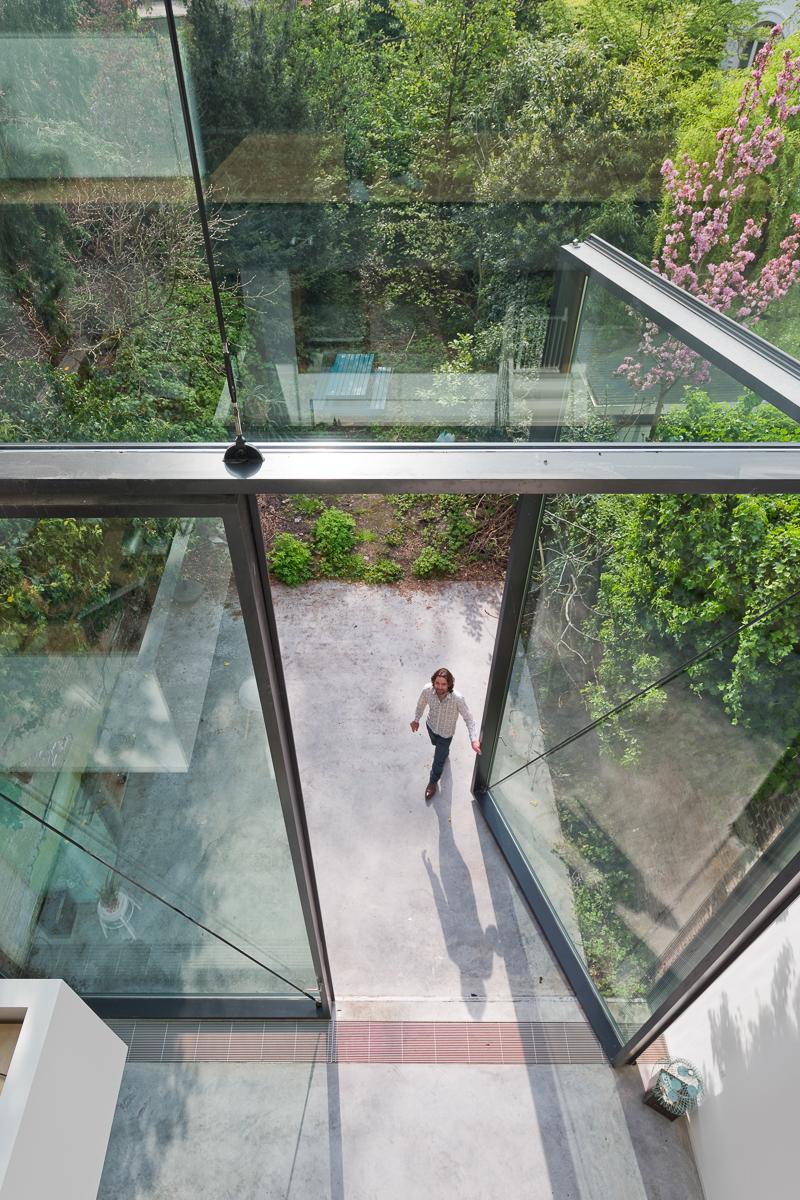 The sleek, contemporary glass rear with gigantic custom-made doors (3m wide, 6m high) stands in stark contrast to the solemn front. The stunning three-level environment is bathed in natural light. They weigh 2000 kg each, yet may effortlessly be pushed open with just one finger!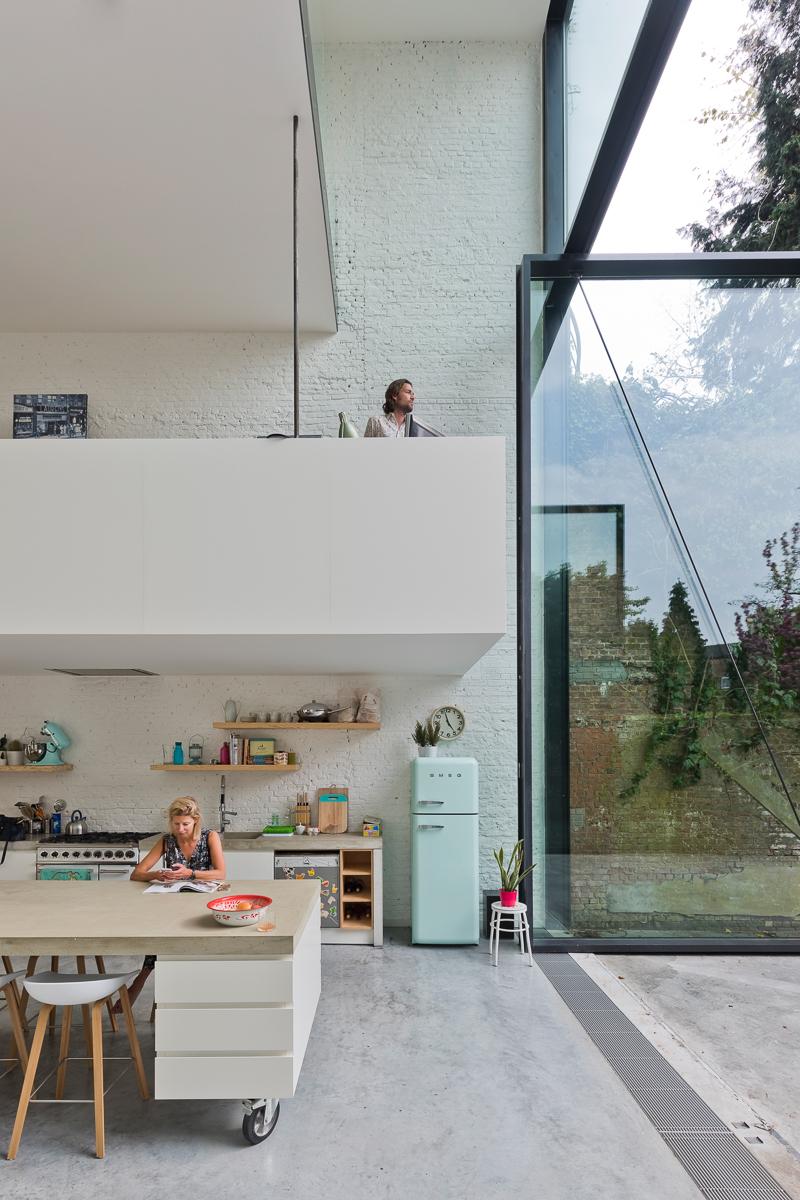 This beautiful mix between existing historical elements and a contemporary rear façade, creates a vision in glass embracing both aesthetic and practical considerations in a design where the indoor/outdoor feel is enhanced.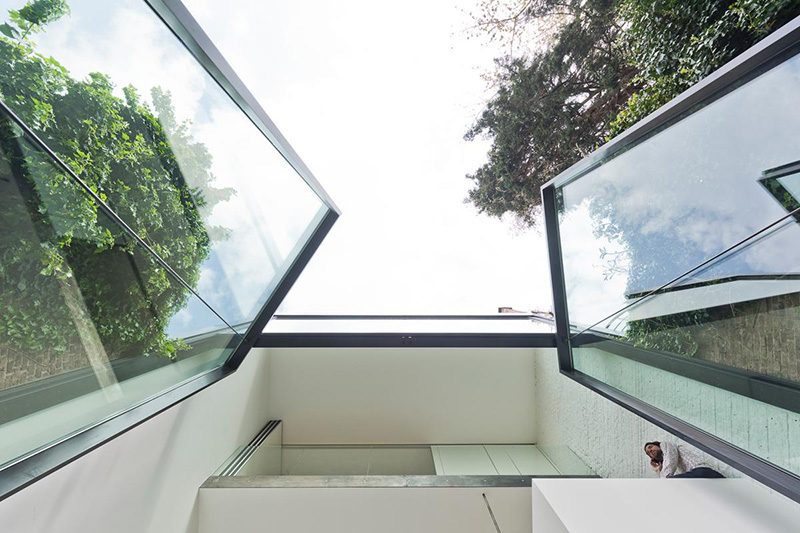 Design: Sculp[IT] – Pieter Peerlings and Silvia Mertens
Manufacturer: Jansen
Photography: Luc Roymans