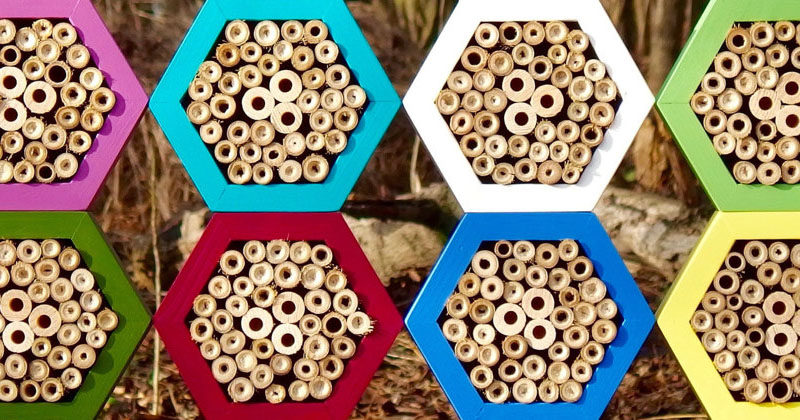 Designer Boleslav Daska of DILNA HAMMER,  creates a variety of little bee, butterfly and insect friendly hotels for gardens.
The Bee Hotel takes on a hexagonal shape similar to the shape of a honeycomb and creates many hiding places for non-aggressive insects like solitary bees and ladybugs.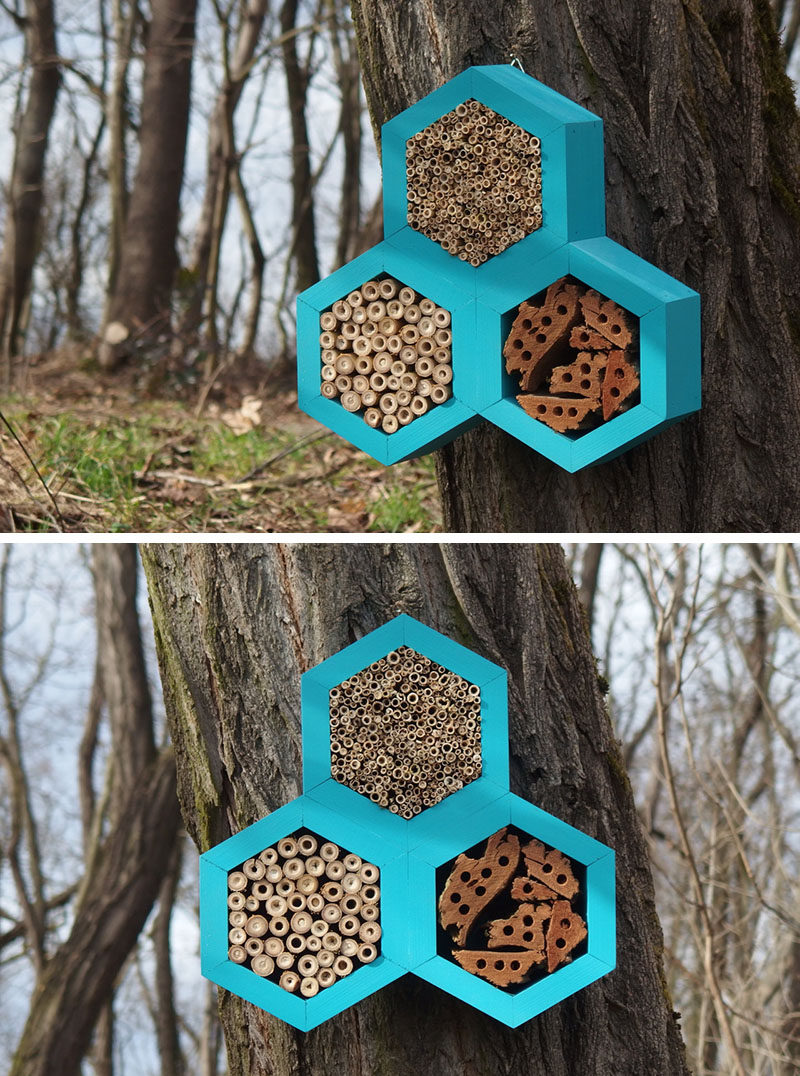 ---
The BumbleBee House has been designed specifically for bumblebees as it has a built-in hallway that leads to an interior filled with wool where the bee can create its home.
---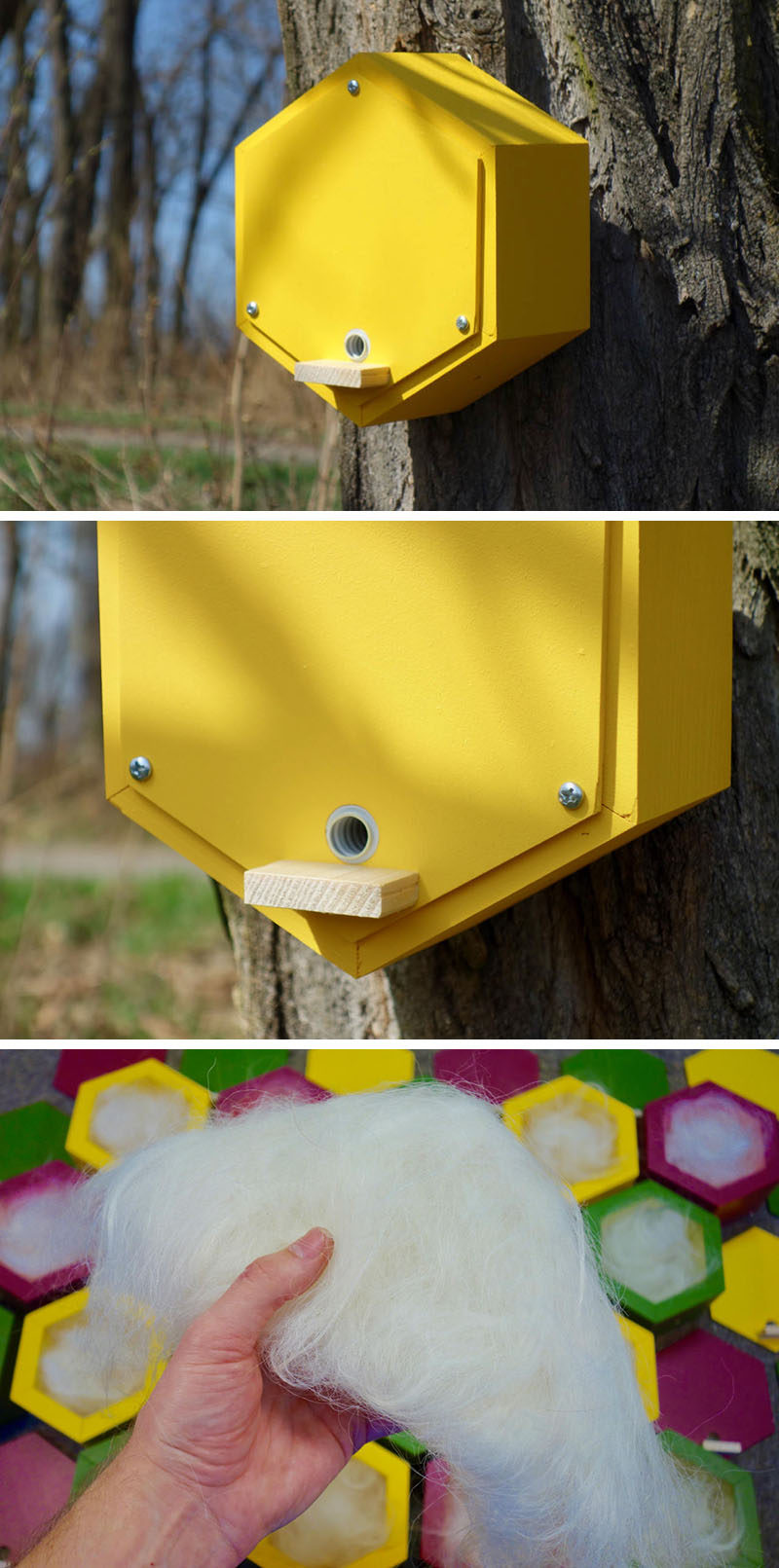 ---
The Butterfly House has two slots that allows butterflies and moths to enter and find respite out of the elements. Inside, there's a couple of wood pieces placed at the back of the house that allow them to rest.
---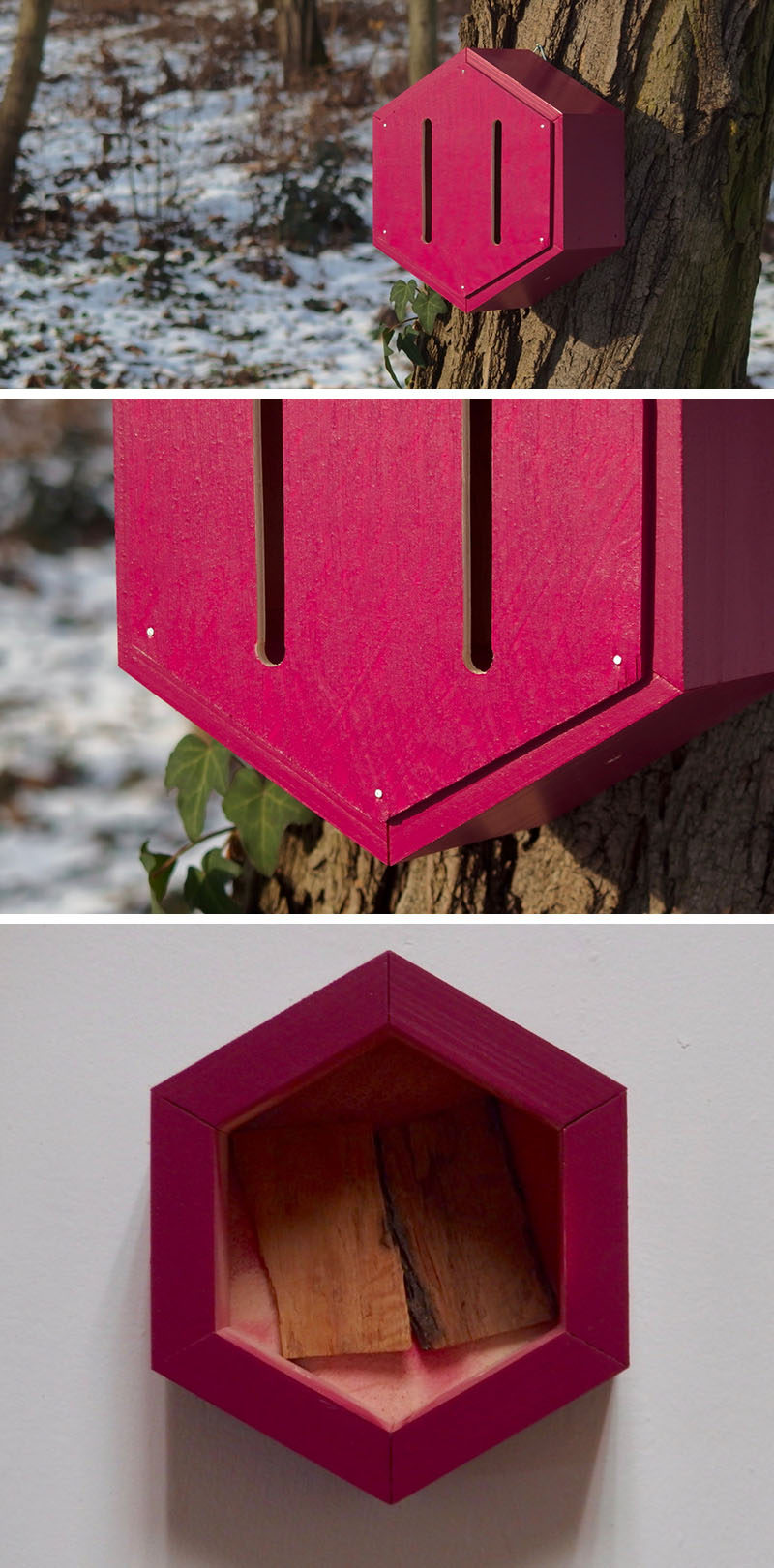 ---
The final design is the Beetle Shelter that serves as a refuge for a wide variety of small insects. The shelter is filled with cotton pulp to create a warm interior and it can be used as a starting material for the shelter of its first visitors.
---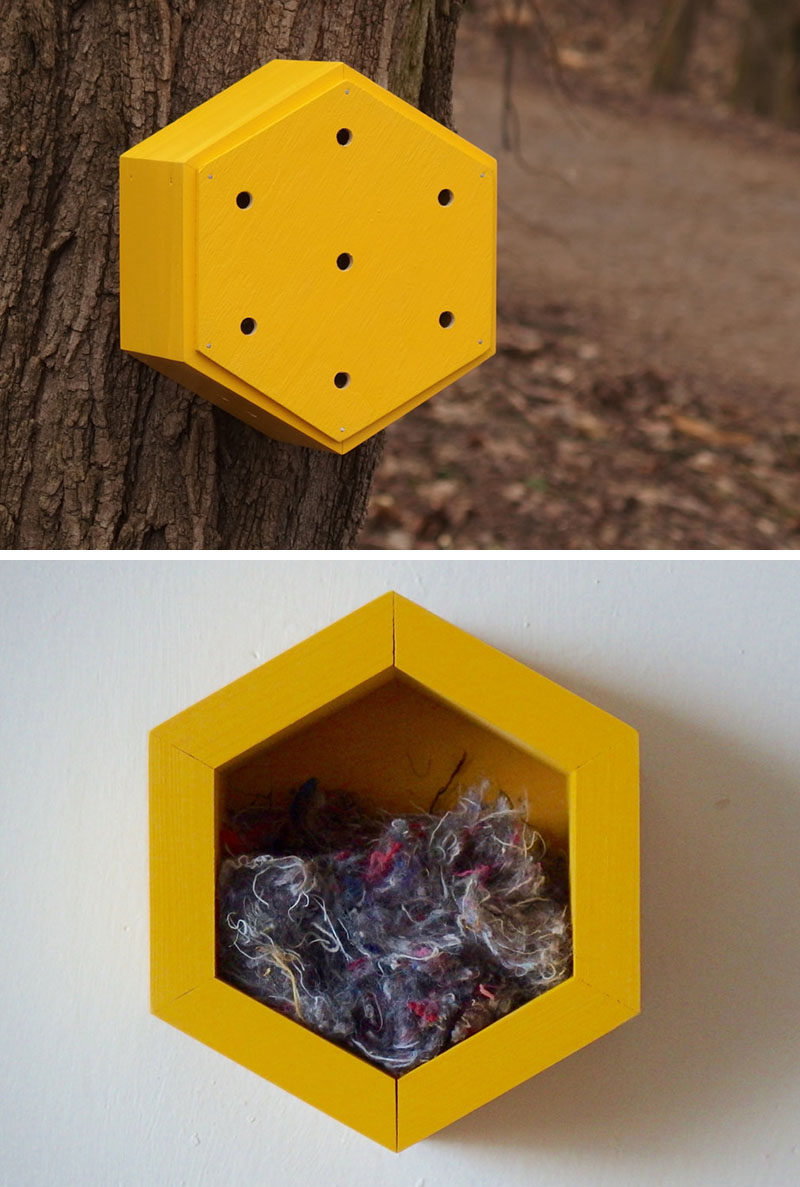 ---