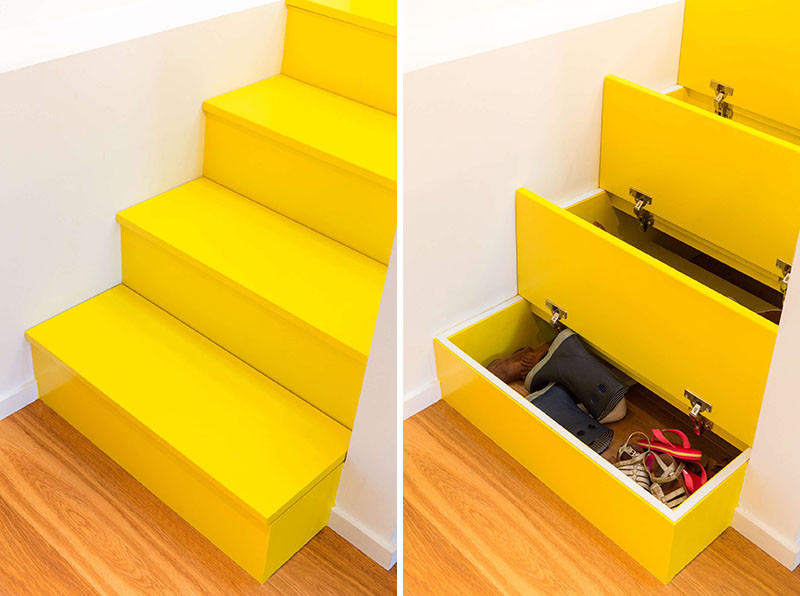 When Spotless Architecture were designing this home in Brussels, Belgium, they decided to include additional storage hidden within the staircase.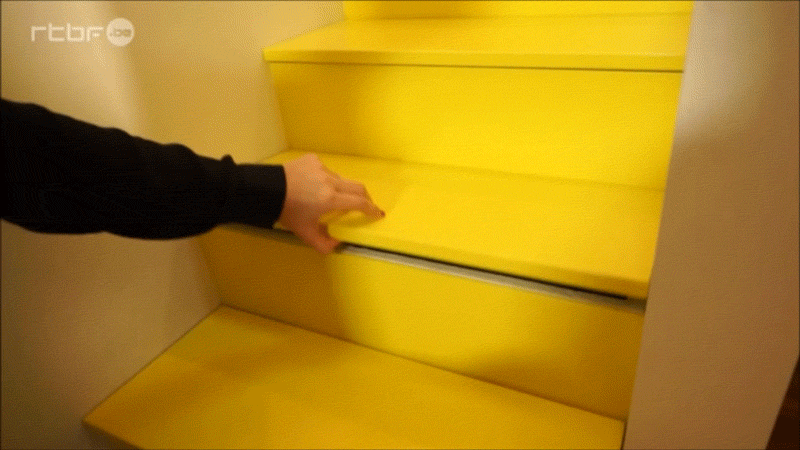 See the full video of the home – here.
---
The stairs are located next to a built-in desk and lead to the upper level of the home.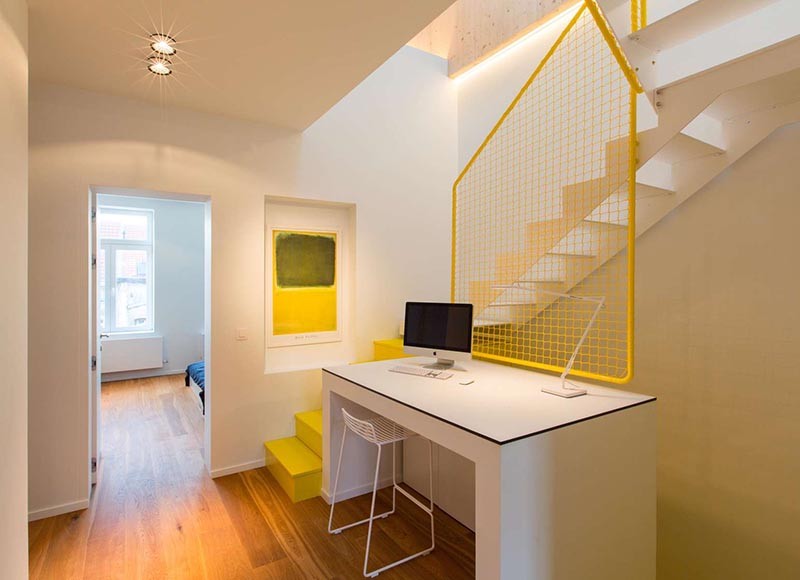 ---
Not all of the stairs have hidden storage, just a few of the yellow stairs do.
---
When looking at the stairs, you would have no idea that there is storage hidden within.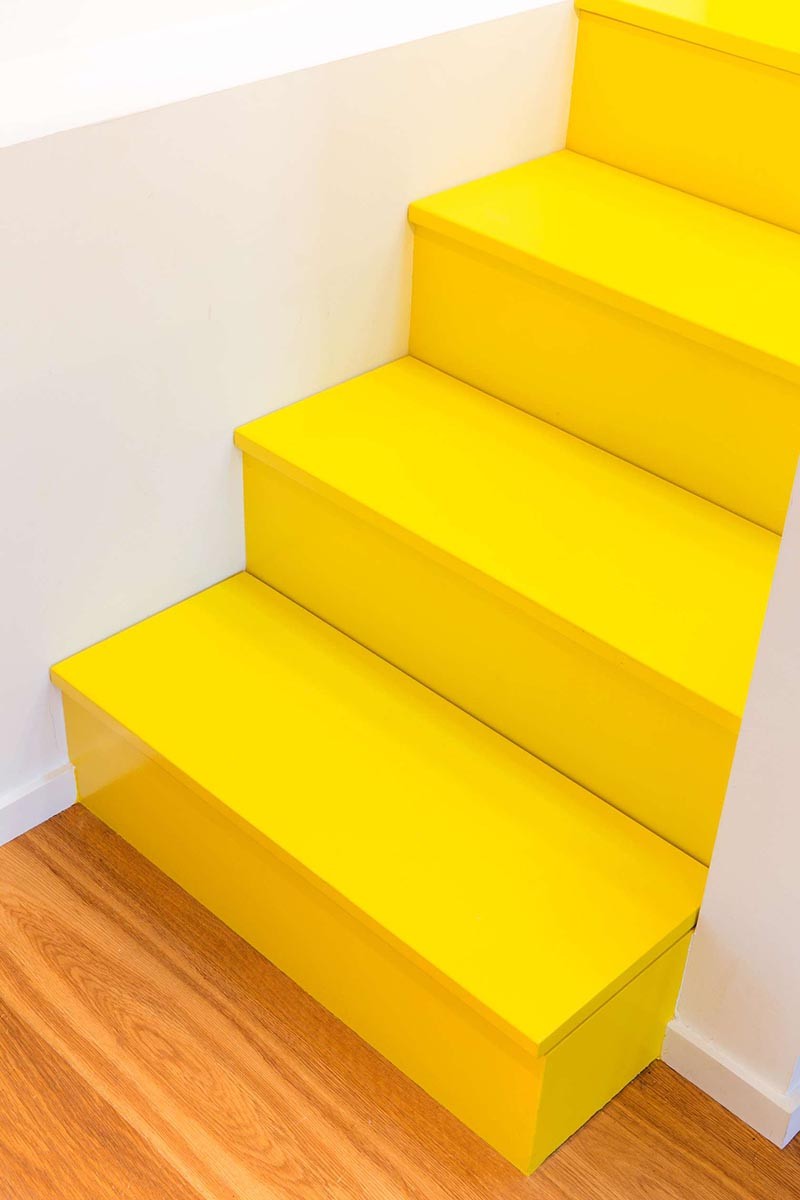 ---
The hidden storage, accessible by lifting the tread, are the perfect spots for storing extra shoes.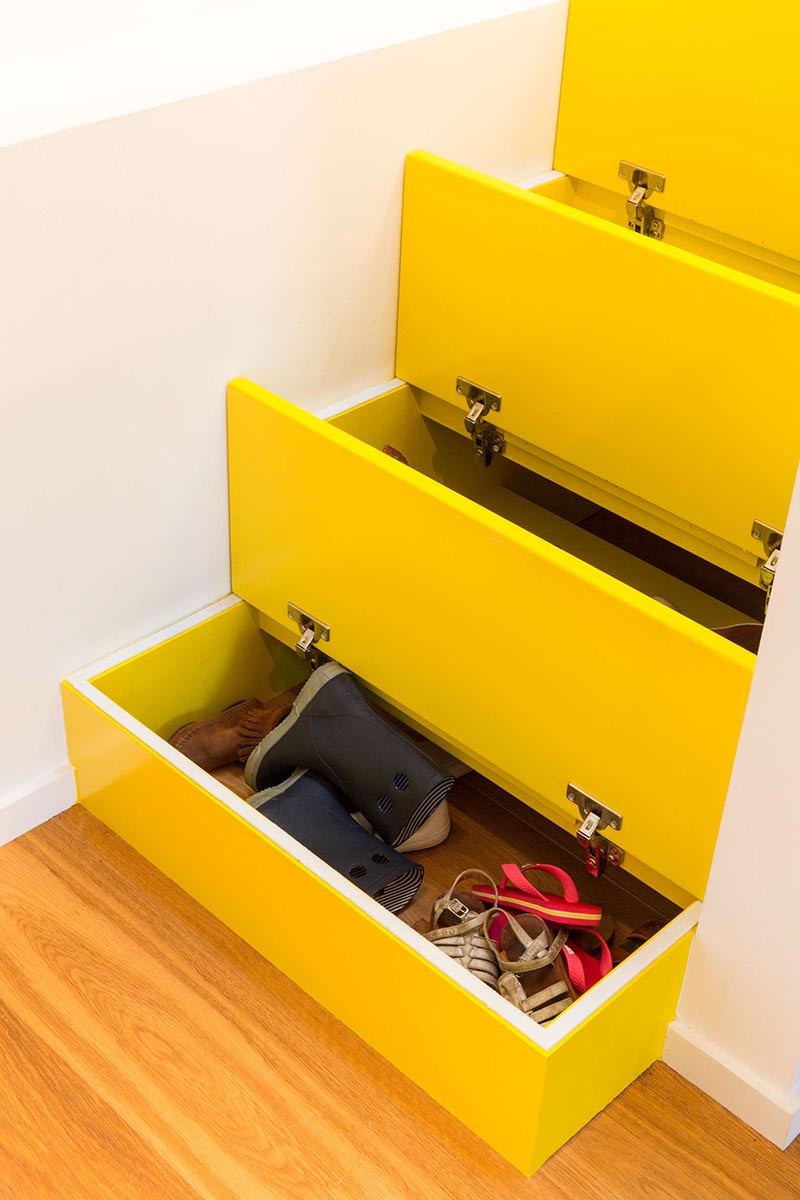 ---