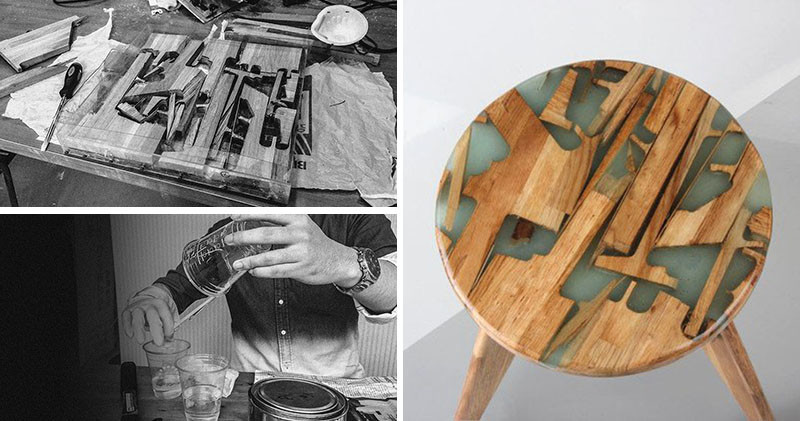 Hattern, a design studio based in Seoul, South Korea, that focuses on up-cycling waste materials have created a stool from wood offcuts and resin, named 'Zero Per Stool'.
They wanted to create a stool that would have almost 0% waste, and this is how they did it.
First, here you can see their plan, the legs for the stool are cut out from wood, and the offcuts (or waste) is collected.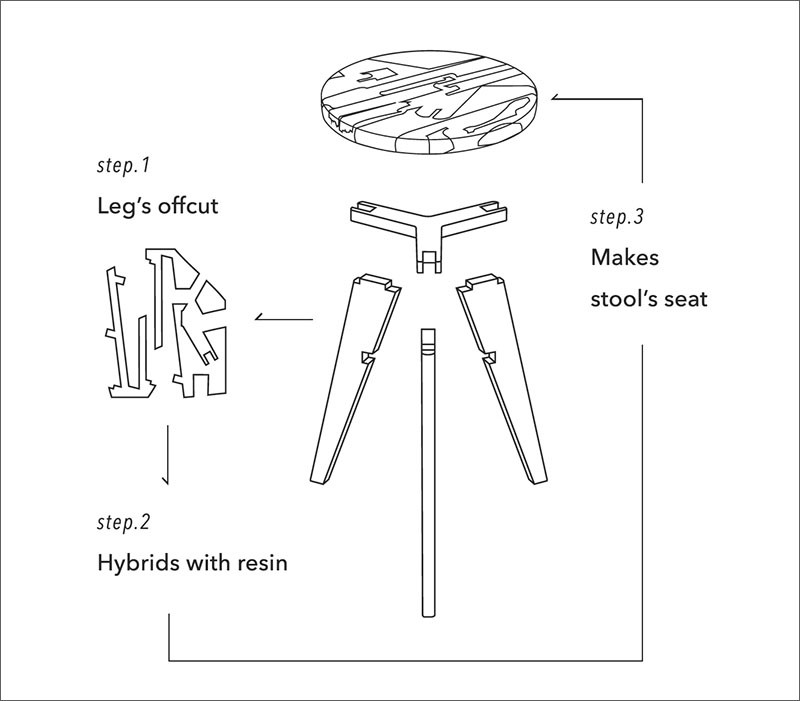 ---
Here's the wood waste. It then gets resin poured over it and left to harden. Once the resin is cured they're left with a solid block of wood and resin.
---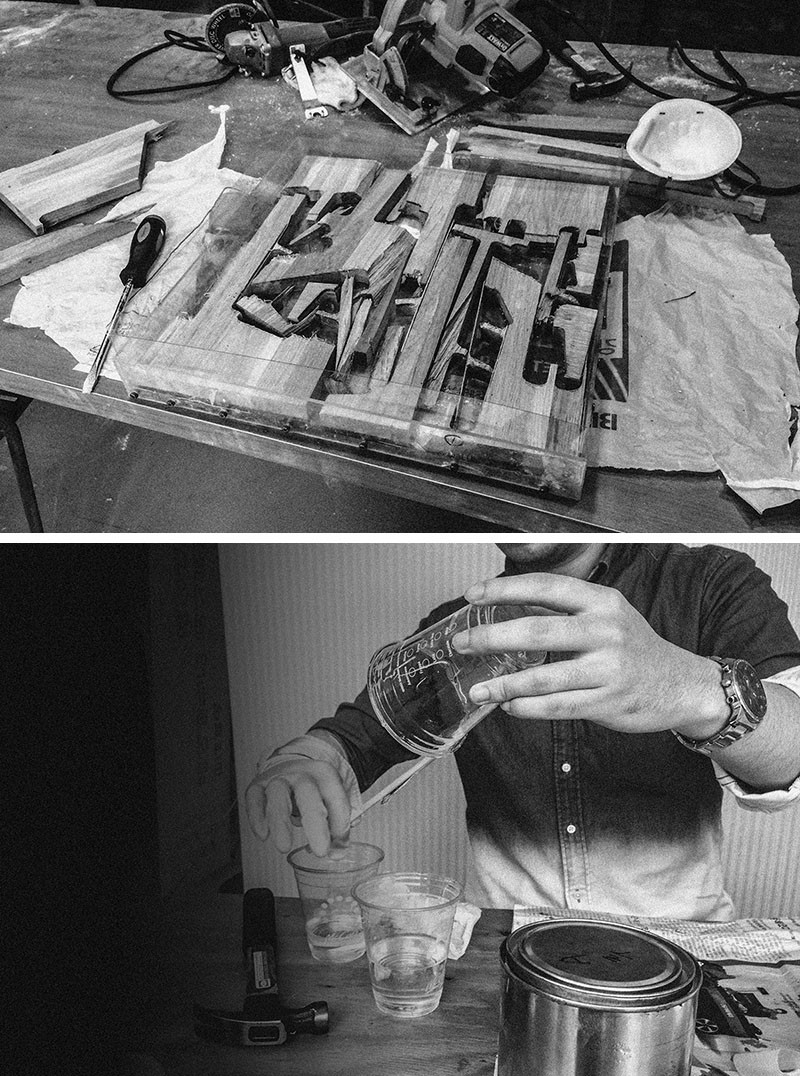 ---
That cured wood and resin is then cut and sanded to create the seat of the stool.
---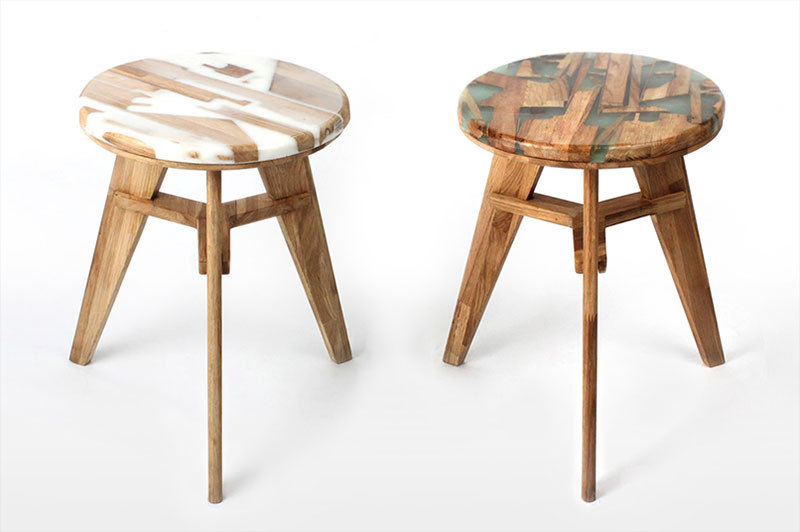 ---
Each stool is unique in the pattern, depending on how they place the wood before pouring the resin on.
---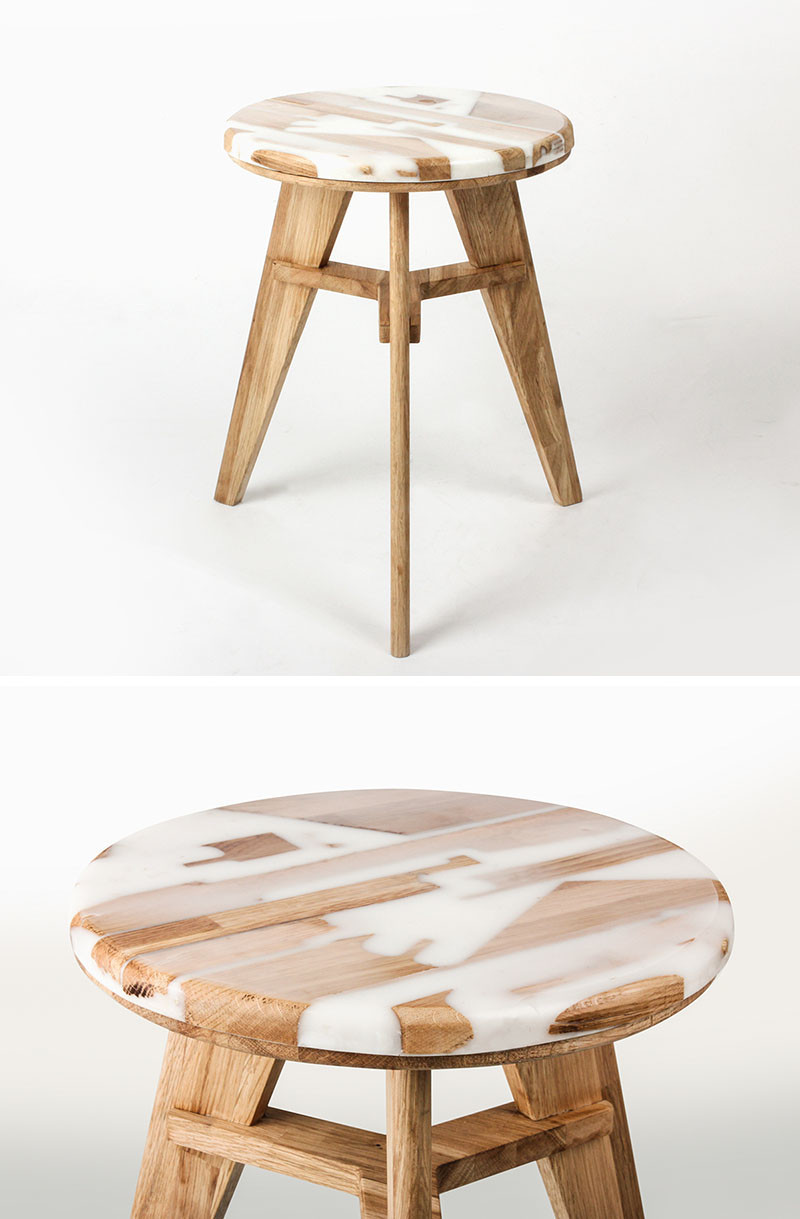 ---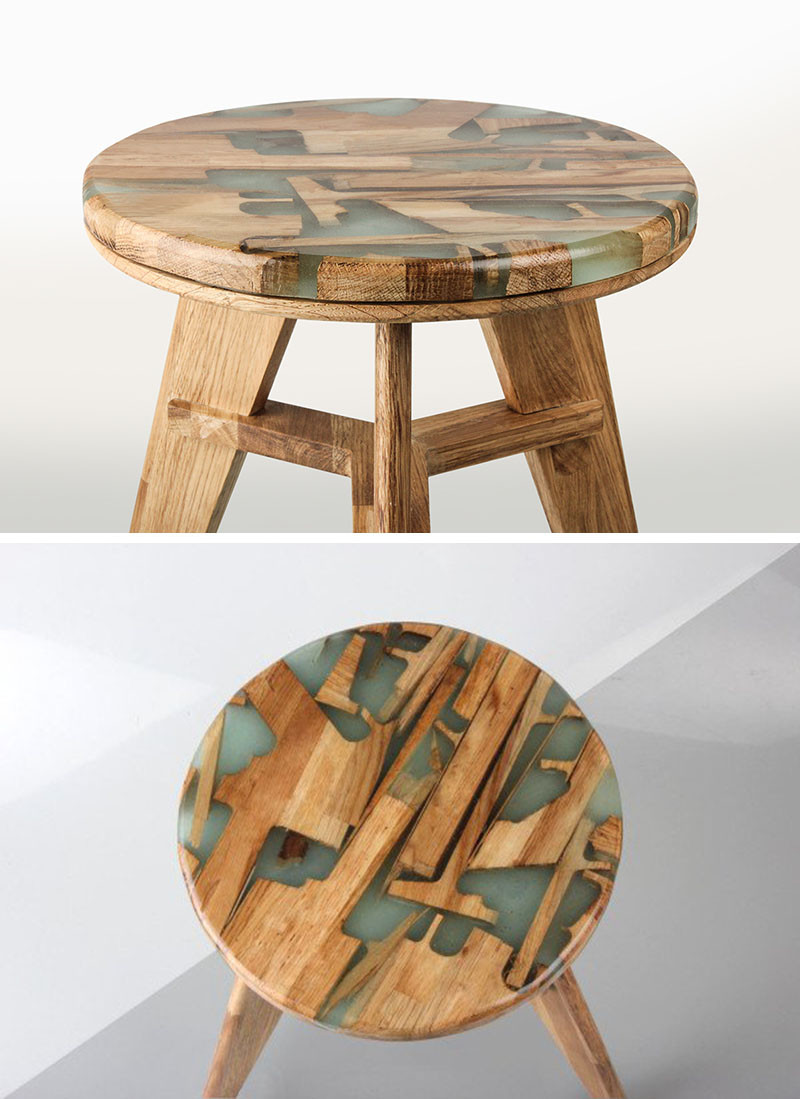 ---
Making sure as little as possible goes to waste, here's some coasters they also made.
---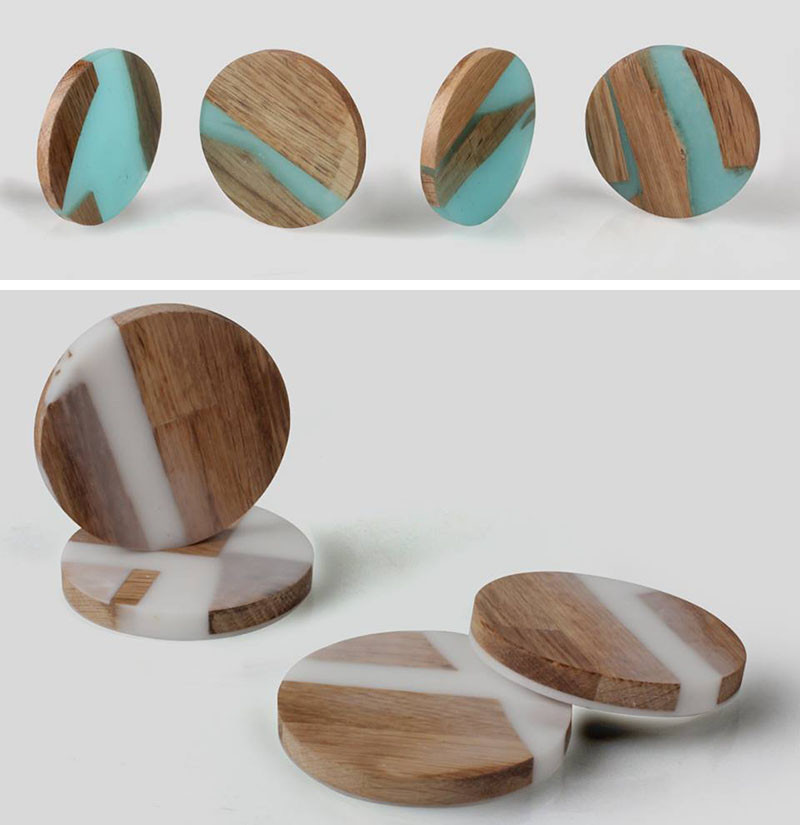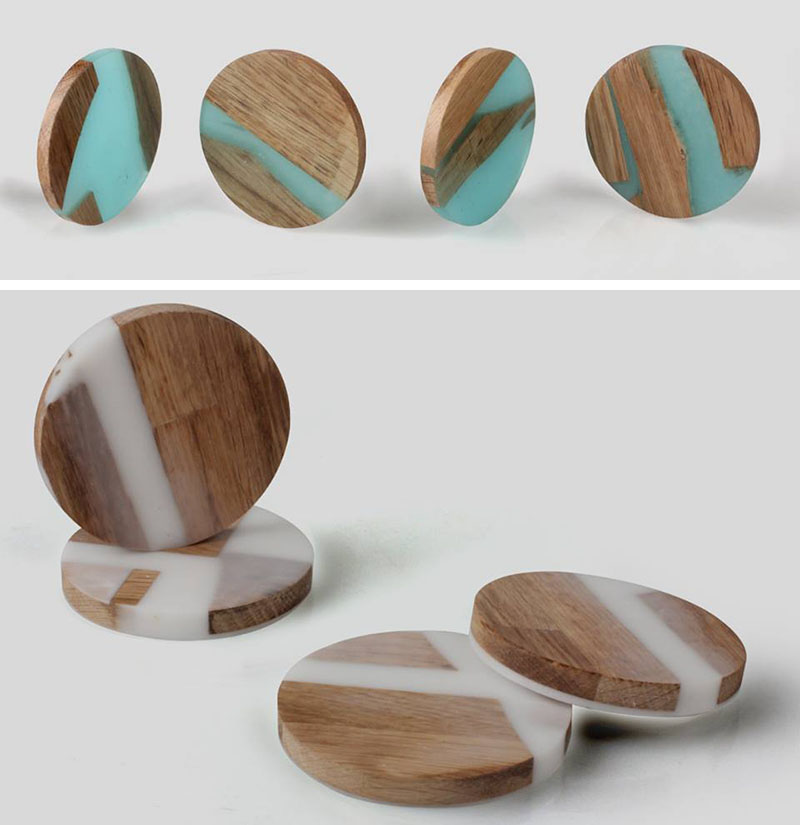 ---