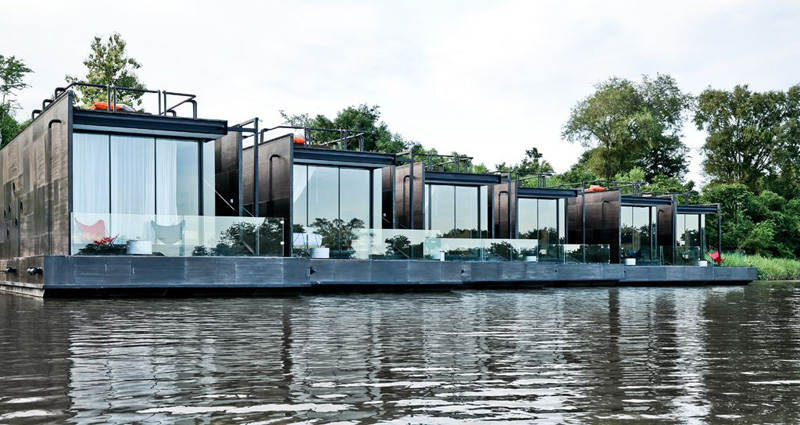 Known for the River Kwai Bridge and lush mountainous landscapes, Kanchanaburi, Thailand, is also home to many floating houses and rafts.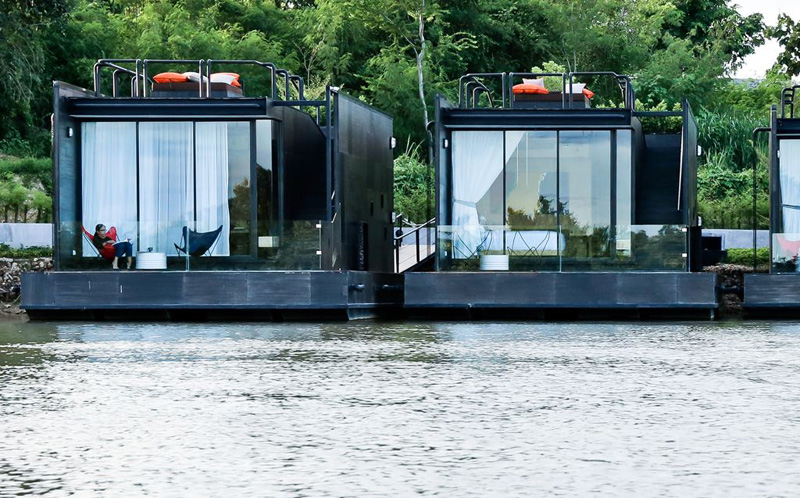 Drawing inspiration from the traditional floating homes of the region, Agaligo Studio have designed X-Float, a collection of floating holiday homes, built as part of the X2 River Kwai Resort.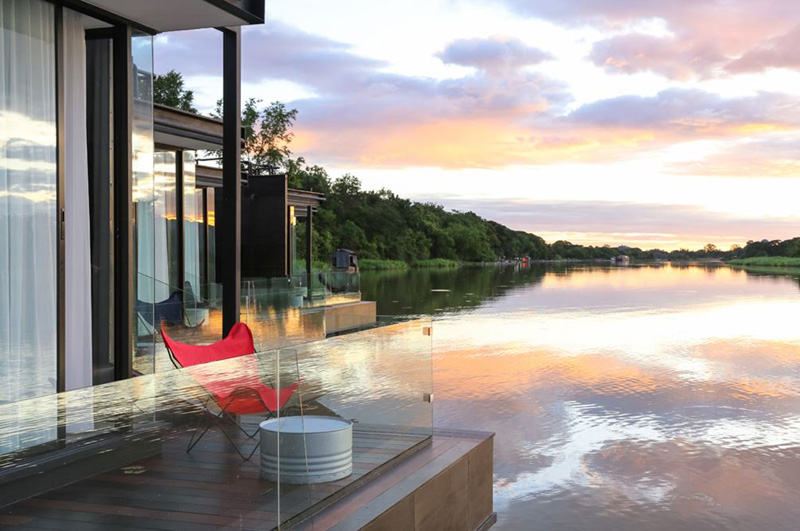 Each of the floating units have their own waterfront deck, where you can relax and watch life on the river pass you by.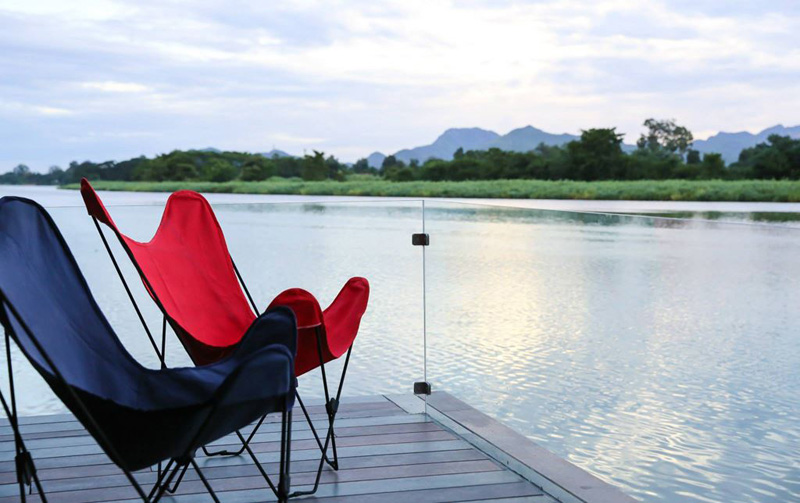 Floor-to-ceiling glass windows allow for uninterrupted views of the picturesque river from the bed.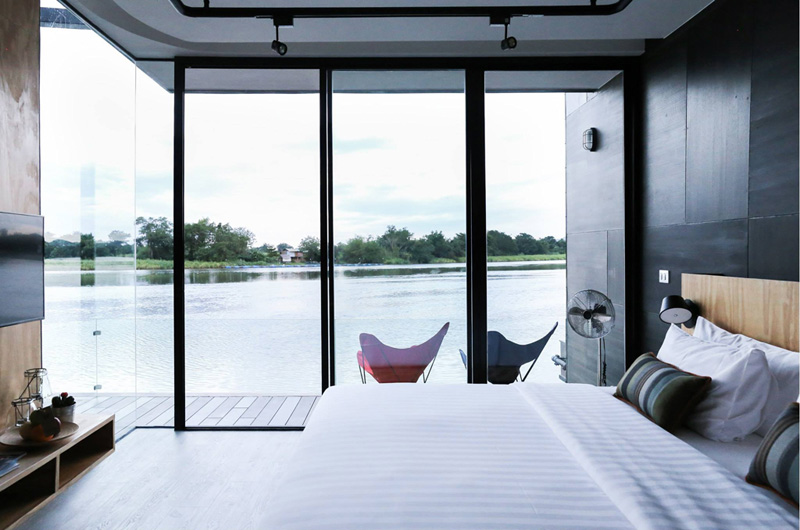 Made from steel framing and plywood, each unit has a simple style, and contemporary furnishings.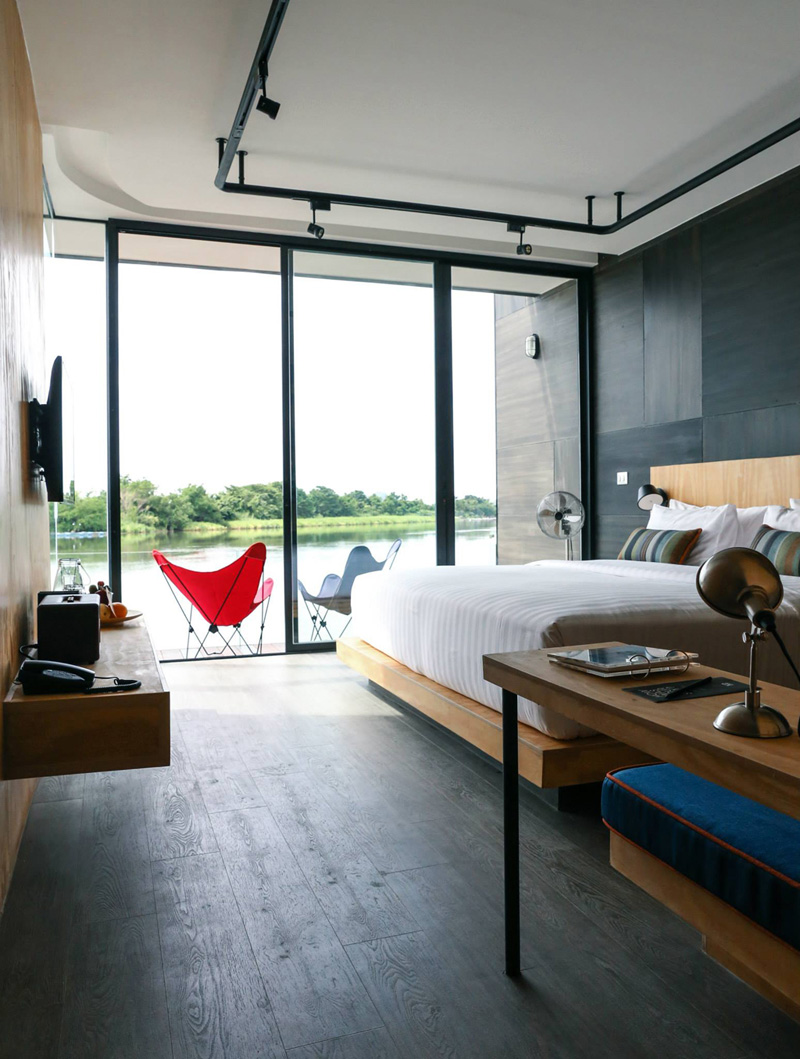 Inside each of the units, is a bathroom featuring a spa-like atmosphere, with views of the outside from the bathtub.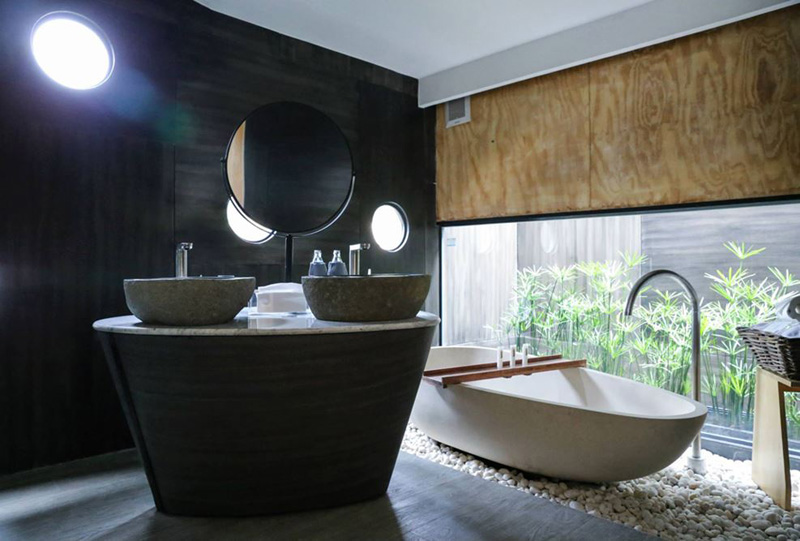 Double sinks made from stone add an earthy touch to the bathroom.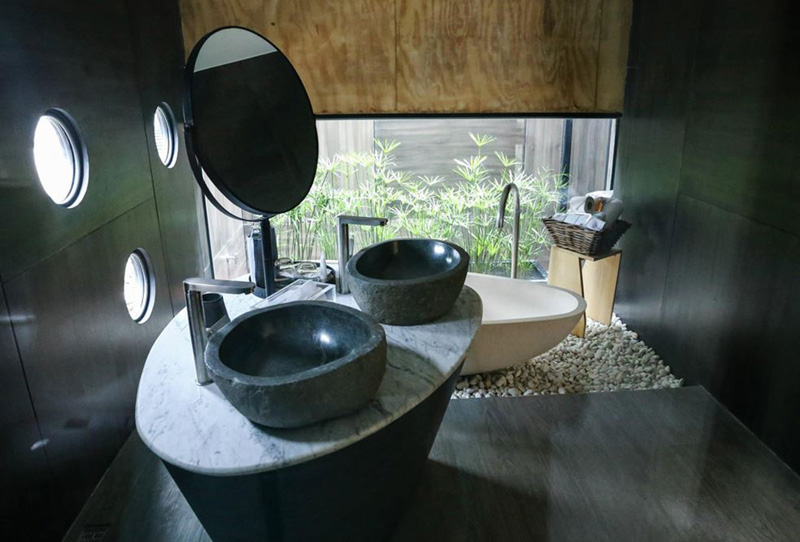 A glass enclosed shower and separate glass-enclosed toilet, complete the bathroom.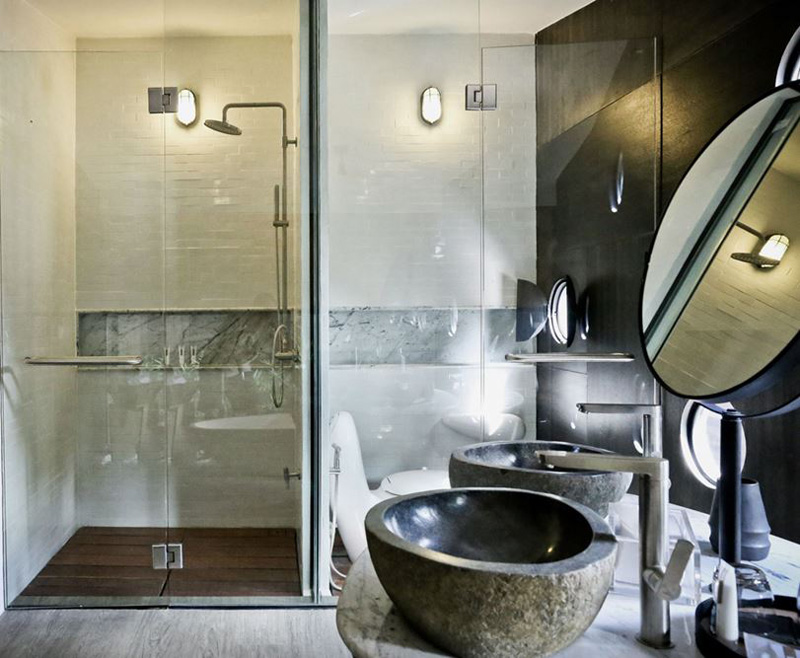 There are also rooftop lounges, which are accessed by stairs on the side of each float home.